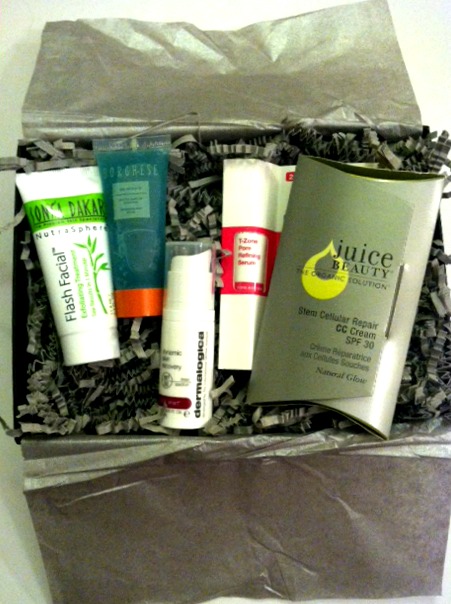 This is my second Sample Society box, see my first review here. And yes, that review was from January, don't ask… a long story about my U.S.Bank card the whole Target security breach and how I needed a new card but they sent it to my old address… I could go on, but it's a boring story haha.

Anyway, on to the review! I was very excited to receive this box since I enjoyed my first one so much!
Box Total: $15
Here's what I got: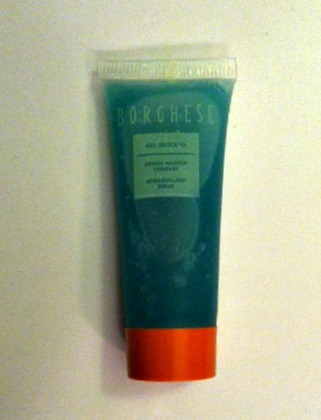 Borghese Gel Delicato Makeup Remover – 0.5 oz valued around $1.88
I have heard a lot about cleansing balms and oils, but have never heard of a cleansing gel! I love this product, it is definitely gentle on the skin and it just erases everything very quickly. The only thing is it seems to take a lot to take off my eye makeup (I like to load up my mascara). I would definitely purchase the full size based off the sample, but first I want to compare how well it works in comparison to cleansing balms and oils that also take off makeup before using a face wash.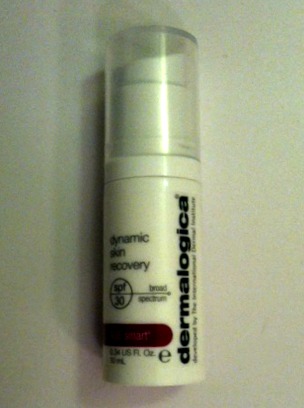 dermalogica Age Smart Dynamic Skin Recovery SPF 30 – 0.34 oz valued around $10.80
This sounds like a great moisturizer for summer with SPF and it is supposed to be light weight! It is supposed to help fight aging, and well, who doesn't want to stop the aging of your skin?! Right now I am using up some of my heavier moisturizers from winter, so we will see how this works!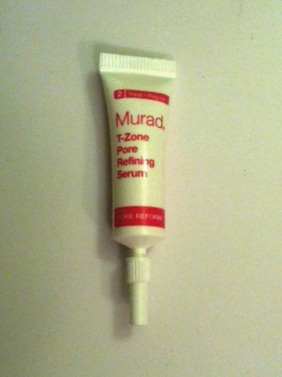 Murad Pore Reform T-Zone Pore Refining Serum – 0.125 oz valued at $2.63
I get SO excited when I receive Murad products because they are one of my favorite skincare brands. Everything I've tried from Murad so far I've loved! I actually got the same sample when I ordered the Murad Acne kit, so I was happy to receive a second sample. I feel like it is a great base after washing and applying my topical acne treatment, and keeps me less oily throughout the day!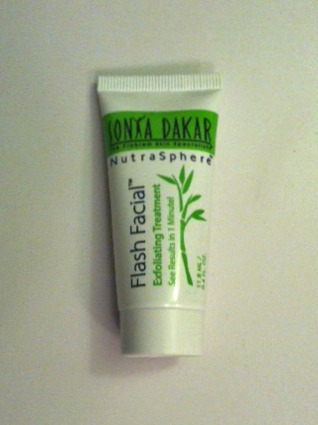 Flash Facial Exfoliating Treatment – 0.4 oz valued at $39.60!
WOW this is an expensive product! One of those ones I love to get as a sample (makes the box totally worth it) and yet hate at the same time because I did not want to love it and have to pay $99 for the full ounce. Well, I have used it once and while I did not see some of the benefits immediately, it was SUPER fast (dried almost instantly) and after rubbing it off in small circles with a washcloth, my skin felt SUPER soft. I think it definitely removes dead skin cells, leaving fresh skin to put on serums and lotions before applying makeup. It is recommended for daily use, which is why I'm hesitant about it. I just can't imagine using it on a daily basis and paying this much for it! With that said, I do love it so far and it didn't take a lot of product to cover my face.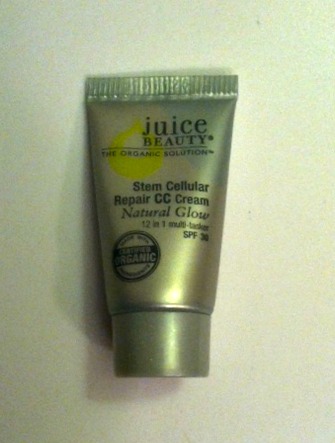 Juice Beauty Stem Cellular CC Cream – 0.17 oz valued at $3.90
Best for last? Nope, not this time around. Unfortunately I can't even give a good review on this product because the scent is WAY too strong for me. When I used it for the first time, it did provide good coverage with very little product, but the scent made me want to gag. I DO NOT like skin products with strong scents. To me, it seems like it can't be very natural or good for my skin if the scent is overpowering. It's not that it's a bad smell, but it also burned a little bit when I applied it to my skin. This might work for someone with fairly clear skin, but you have combination, extremely sensitive skin like me, this is not for you.
Overall, I got a box valued around $59 for $15! Totally worth it, and aside from the CC cream, I am excited to finish all my samples and see how much I like them! And just for reference, I was sent Kit D.