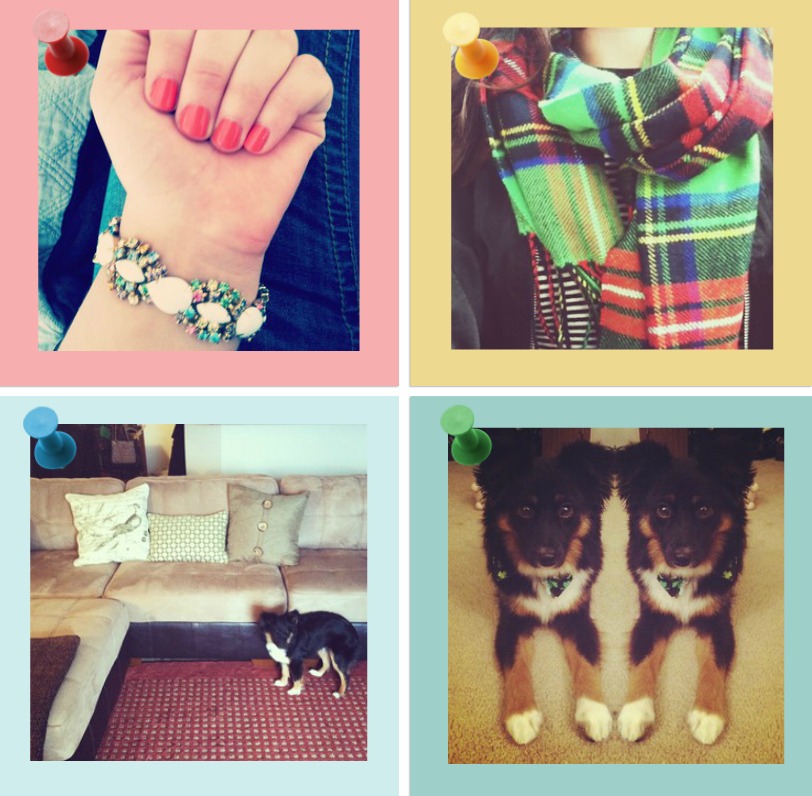 Let's talk about life lately… it has been a couple weeks since I've done a weekend post.
Earlier this week I went and got a manicure… I loved my blue nails, but after doing our dishes, my nails started to chip. I got lazy and went to the mall and picked out this gorgeous orange color. Went well with the bracelet I was wearing that day! (my grandma gave me this bracelet, along with a lot of other jewelry. She said she just doesn't wear it anymore and would rather have someone get use out of it… gosh I love her!)
Last week I wore stripes with plaid… something I've been seeing on a lot of bloggers, such as Shanna, AJ and Dora, lately and just LOVE! This easy-to-wear outfit was perfect for casual Friday!