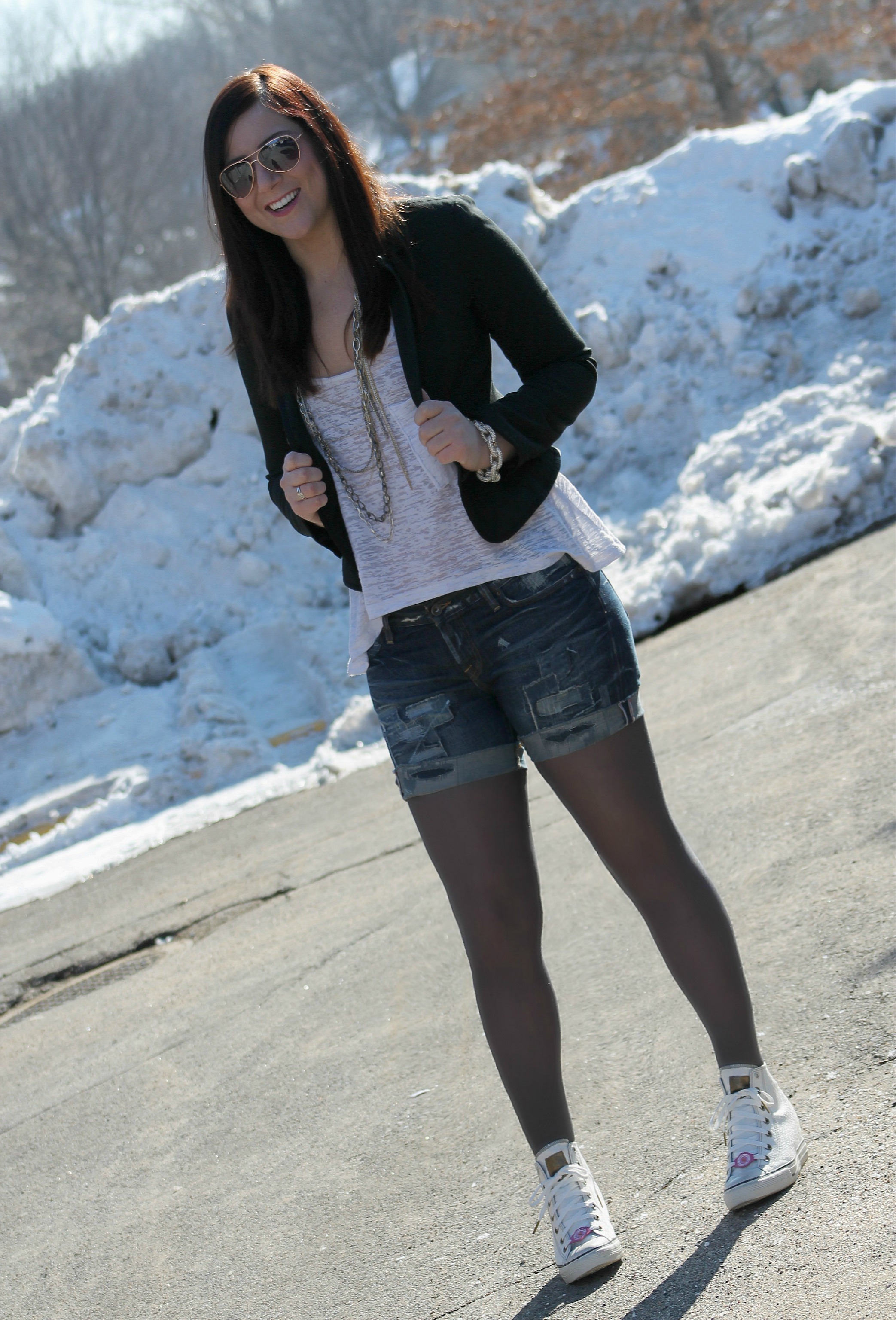 I have always loved a tights and cut off shorts pairing. Since I don't  technically have a pair of "cut offs,"  I thought i would just wear my favorite pair of jean shorts instead. I immediately wore these sneakers this weekend after receiving them in the mail and was SO excited to find out how comfy they were and just as edgy and cool in real life as what I saw online. These are definitely going to be a new weekend go-to and will go perfectly with skinny jeans, how I usually wear wedged sneakers, and will also be great for my upcoming trip to Vegas to walk the strip and wear on the plane!
These sneakers, which are a part of Skecher's Daddy's Money collection, are so incredibly comfortable and come in so many different styles (even gray and black options of these babies!) I have always wanted a pair of white sneakers, so I couldn't resist the extra edginess of these with the studs on the back and faint reptile print of this pair, but if you aren't into "edgy chic" "rocker chic" or whatever you want to call it types of pieces, they also offer hot pink, blue, stars, leopard, zebra, stripes, sequins… literally a style for EVERYONE! I would definitely take a look at the collection if you are look for a new pair of cute, comfy sneakers for your wardrobe. (And I apologize in advanced, you will be seeing these sneakers A LOT more in upcoming posts).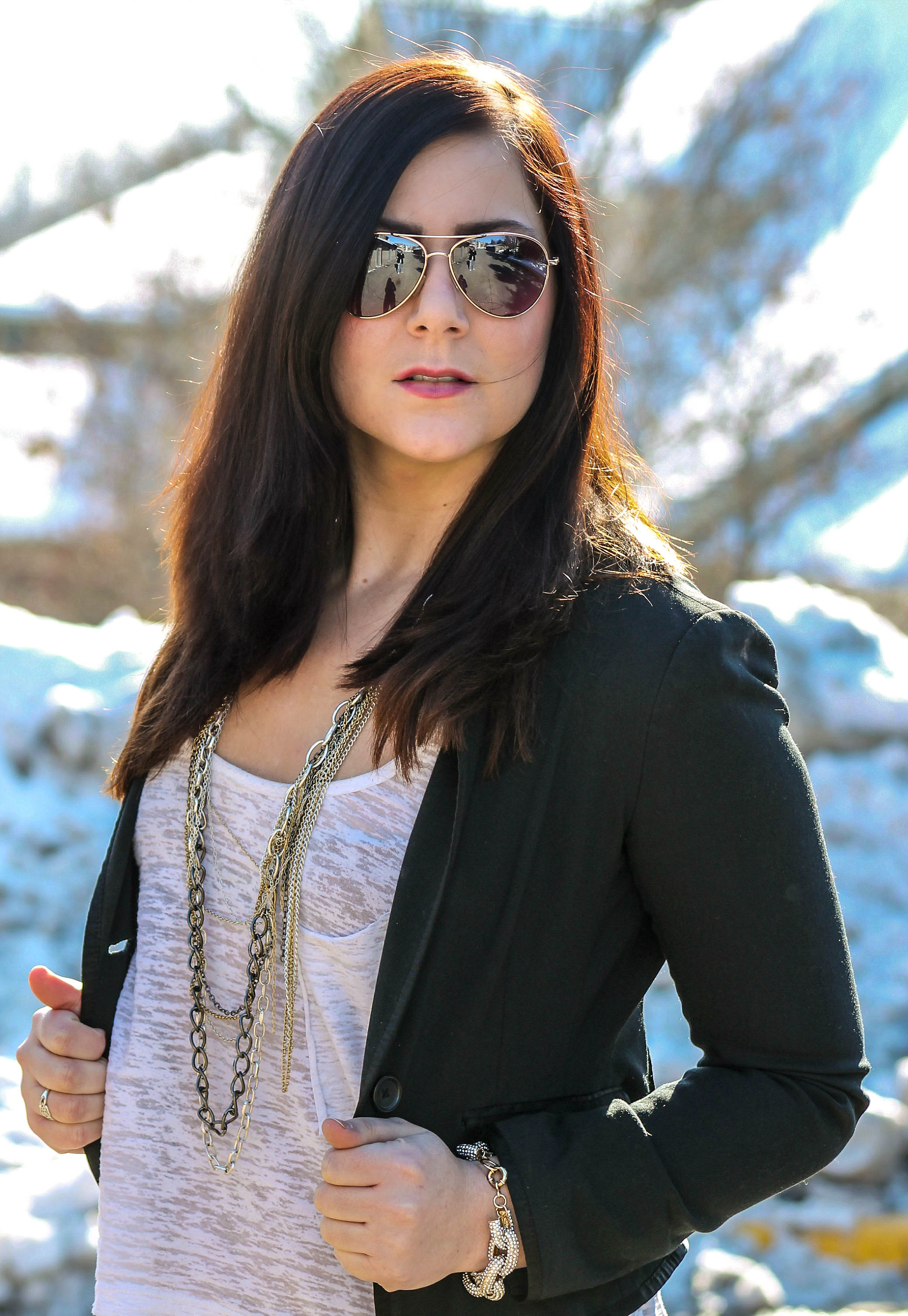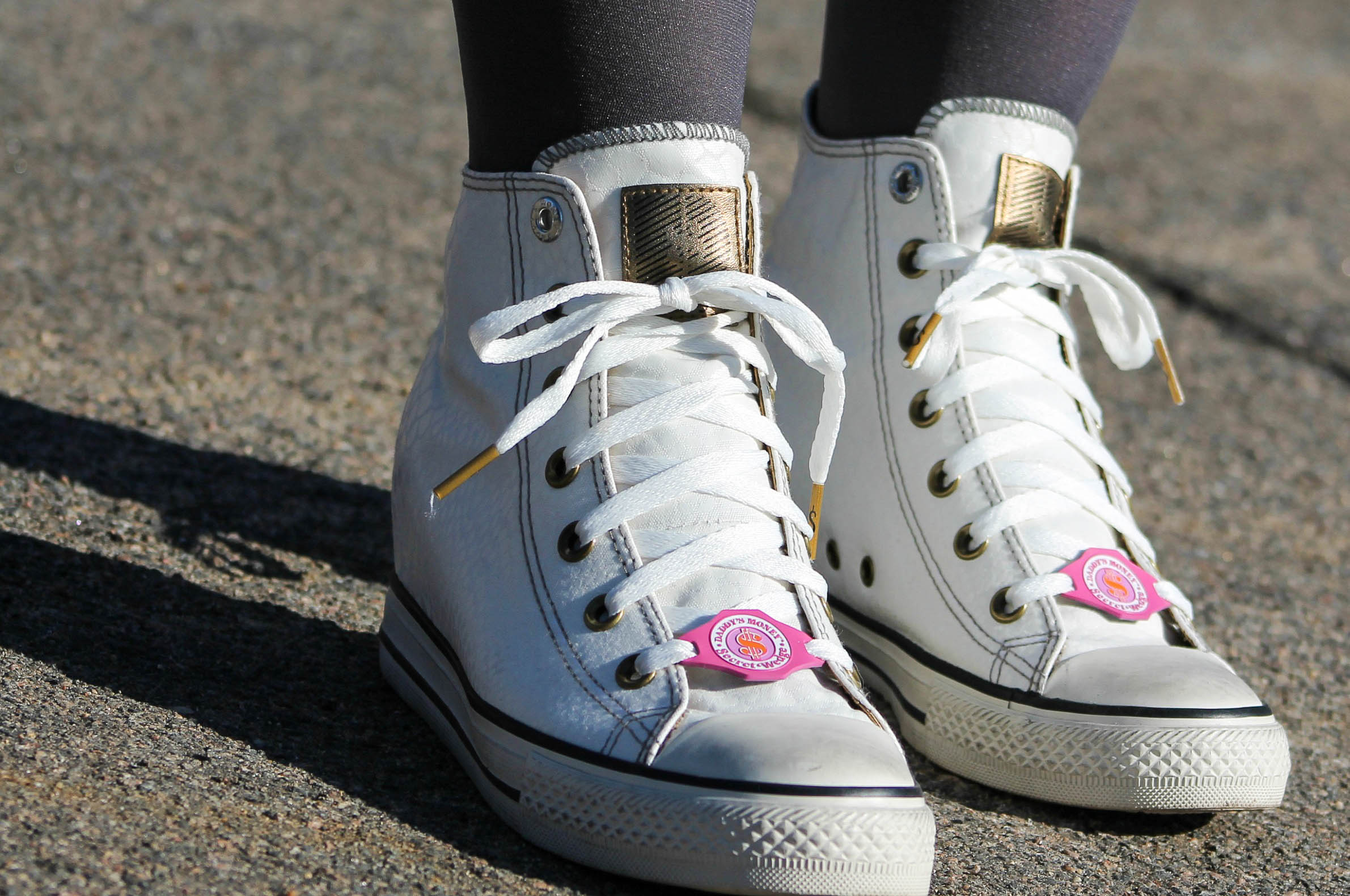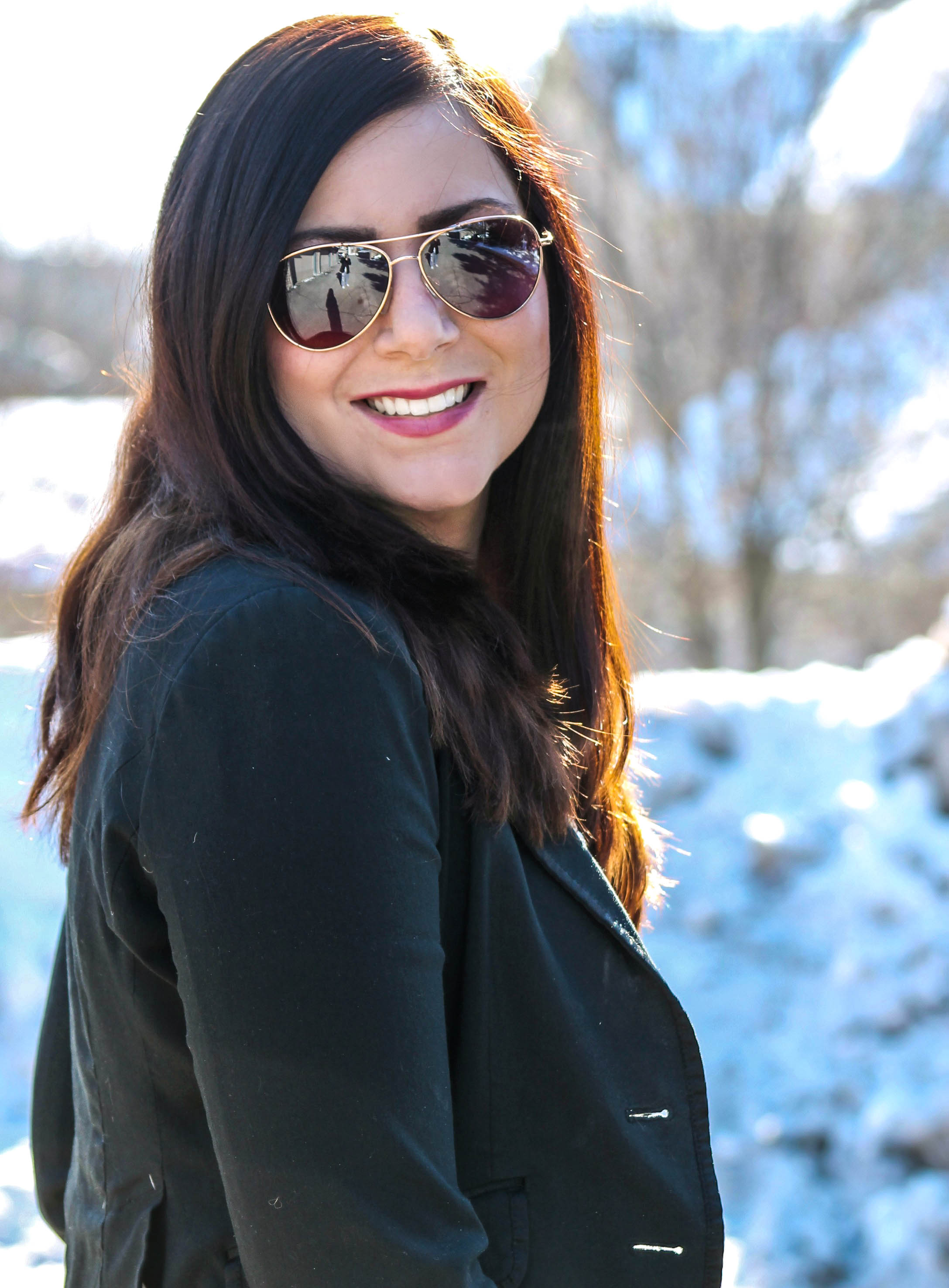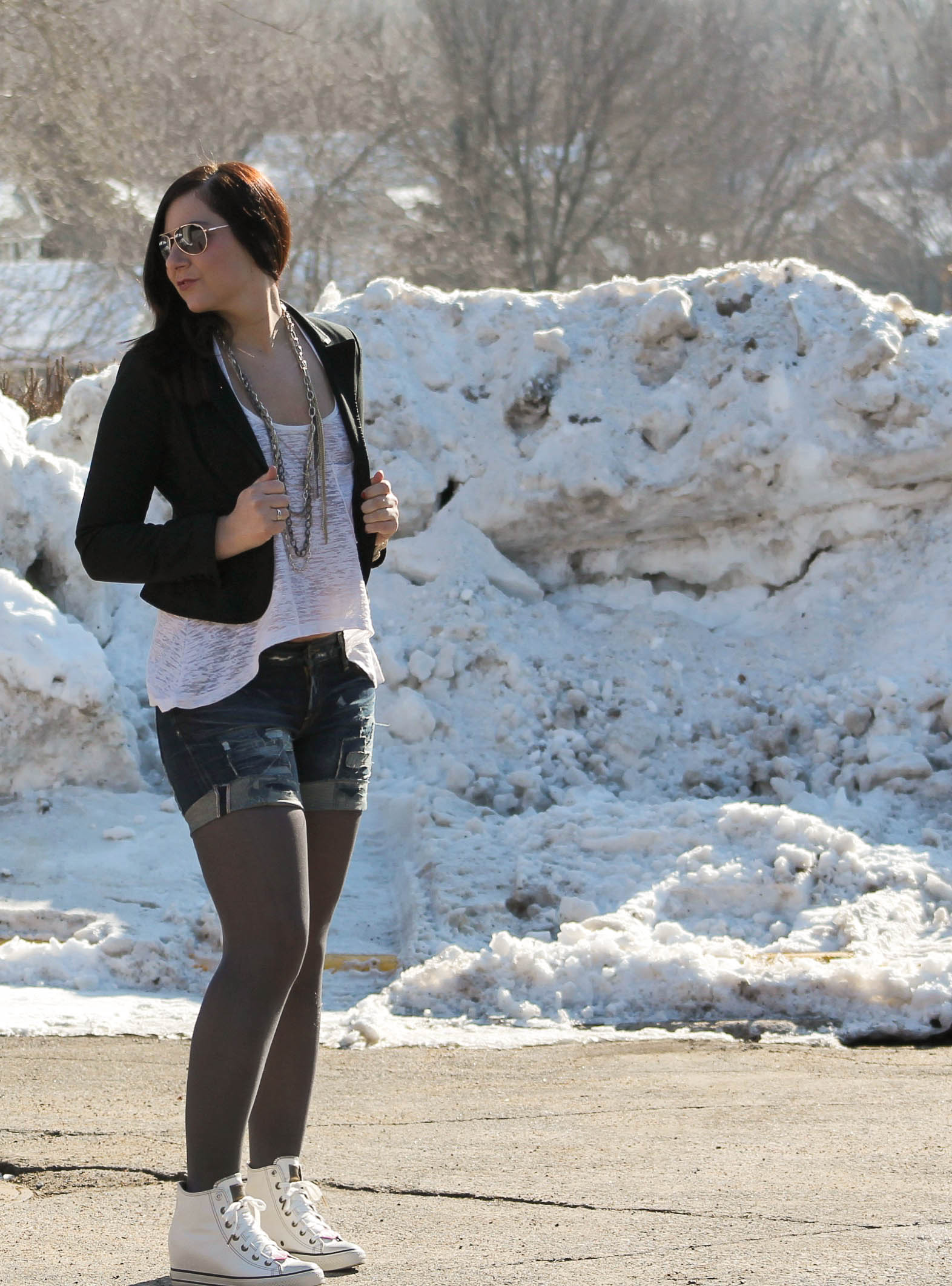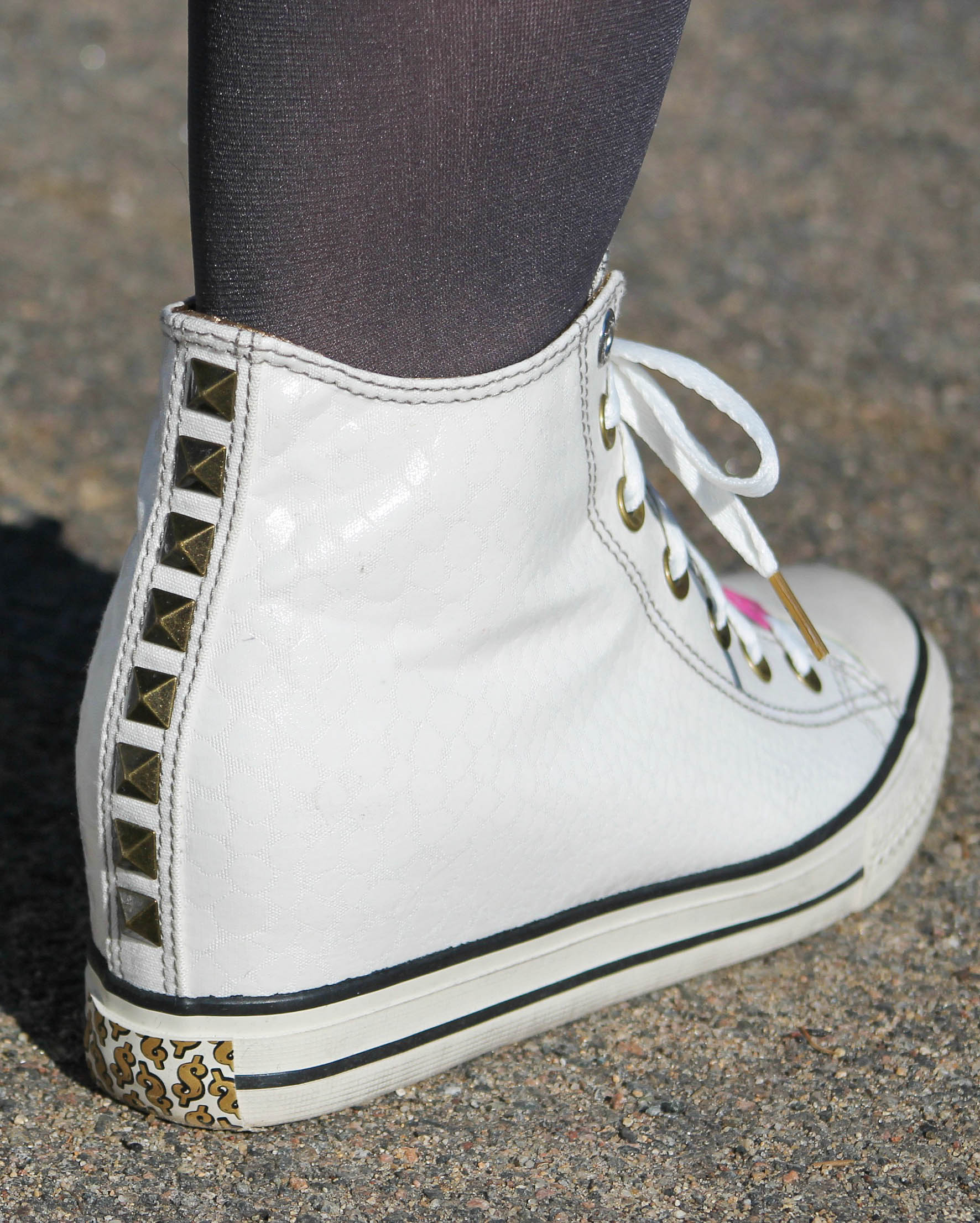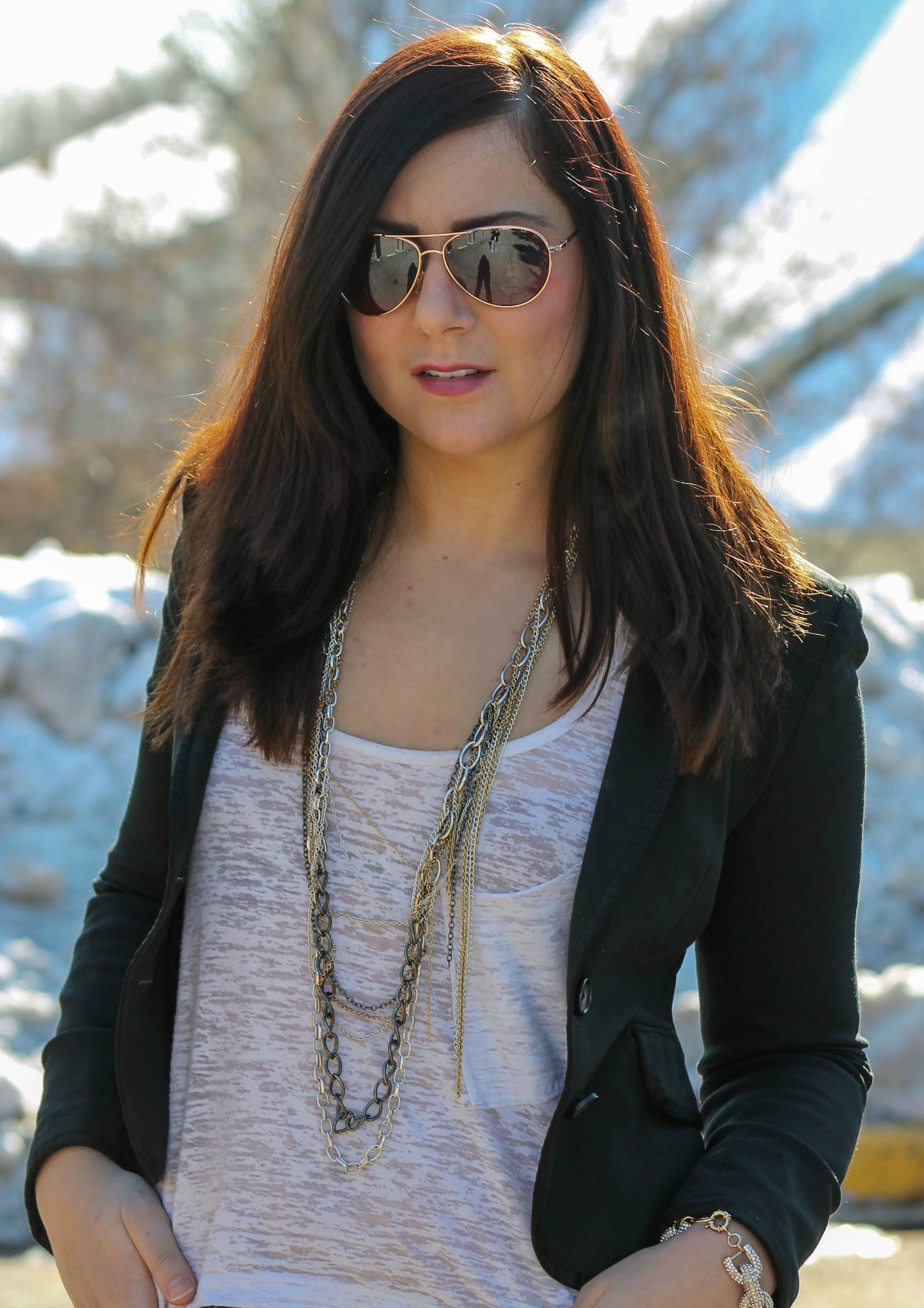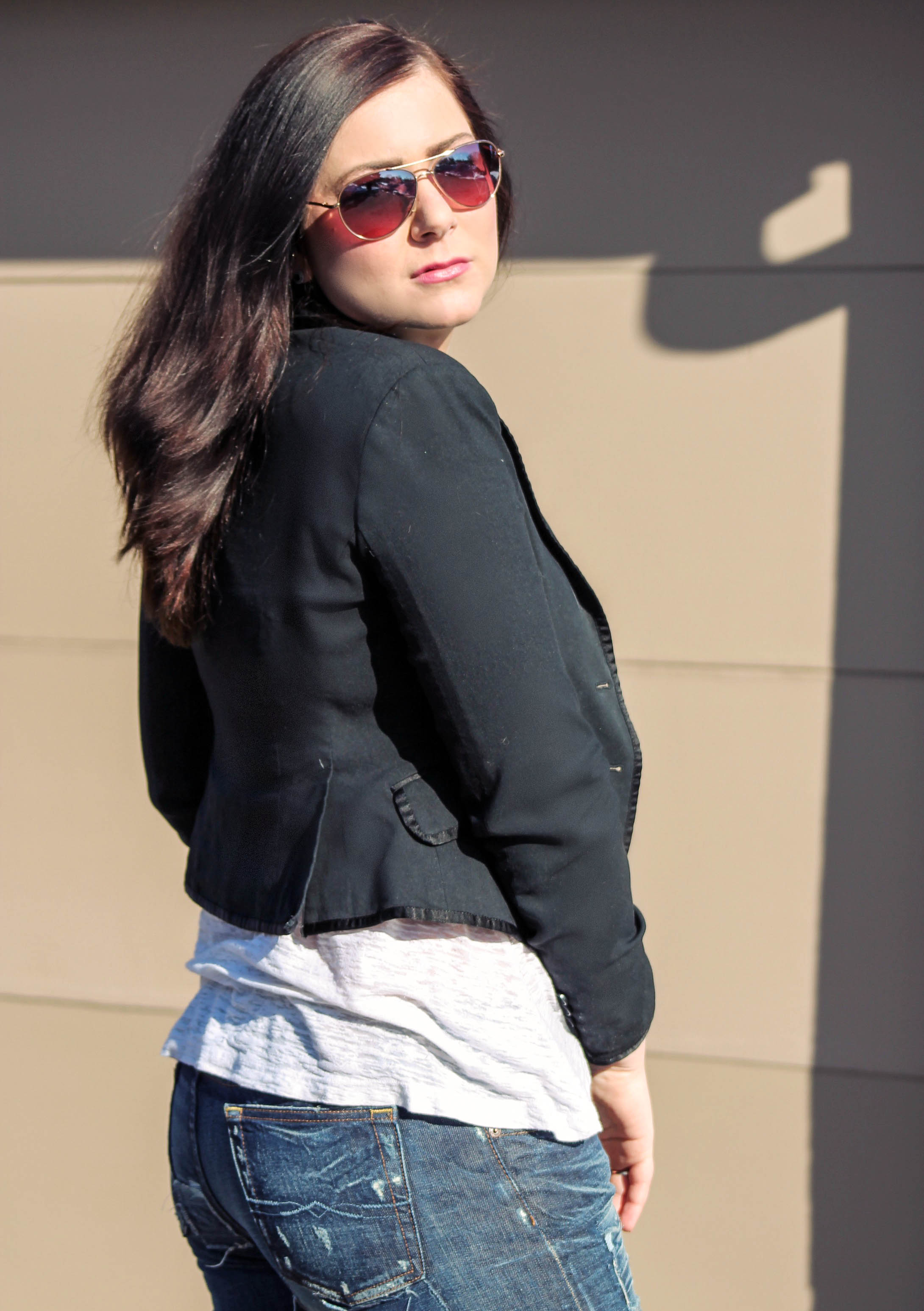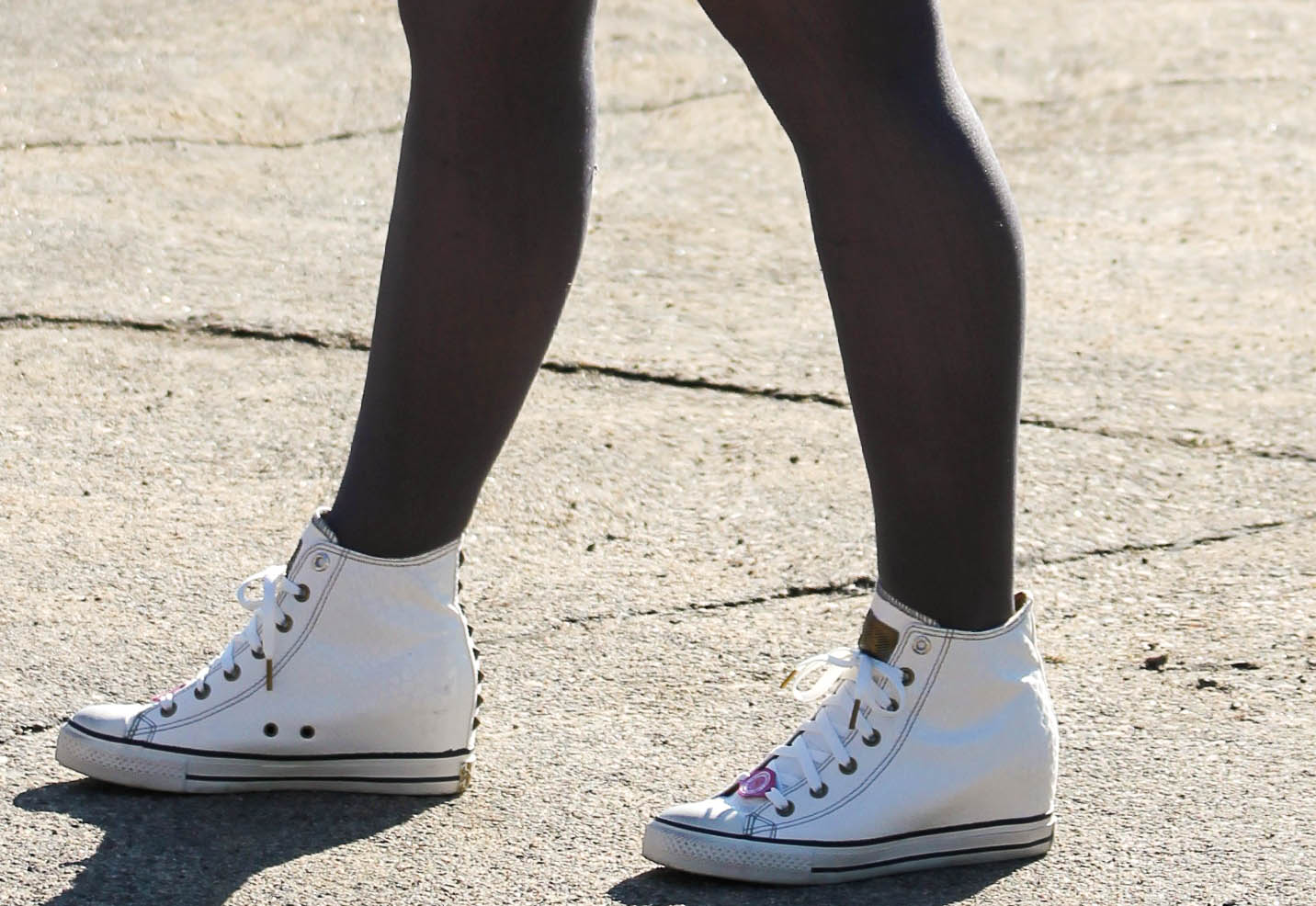 Blazer, Express (Similar here) :: Tank, Marshalls (Similar here) :: Shorts, Lucky Brand (Similar here) :: Tights, Chapel Hill Mall (Similar here) :: Wedged Sneakers, Daddy's Money c/o Skechers (Available here) :: Bracelet, Gifted (Similar here) :: Aviators, Andrea Jovine via TJMaxx (Similar:Andrea Jovine Women's Aviator Sunglasses) :: Chain Necklace, Express (Similar here)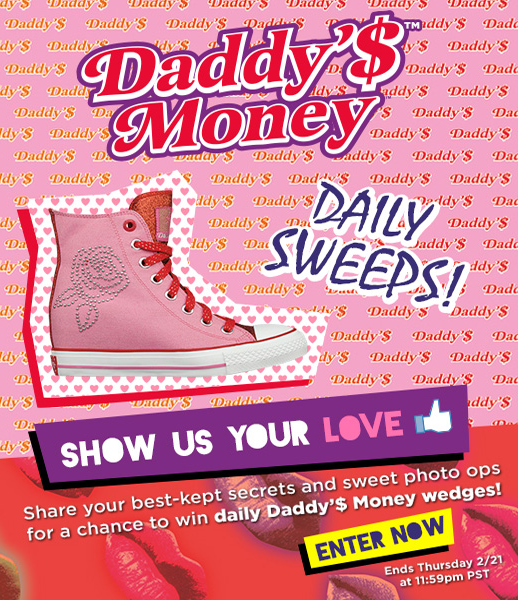 Daddy's Money sneaker collection is running a daily sweepstakes through Thursday February 21st! Check IT OUT HERE to win your own pair of fabulous sneakers!