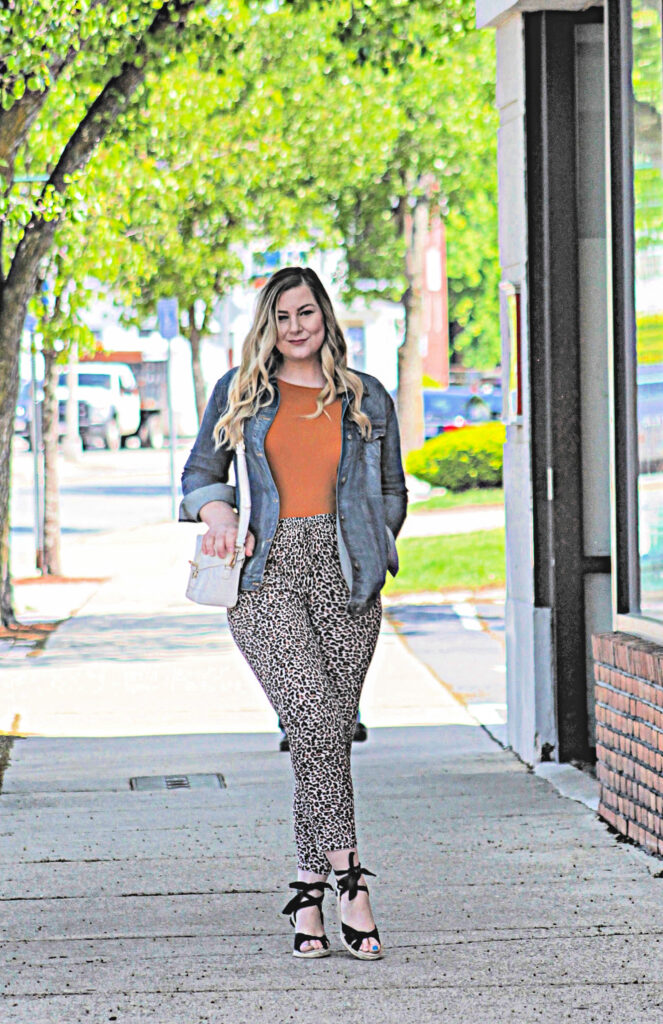 Hello! Happy Monday, and HAPPY JUNE! I cannot believe it. While summer doesn't officially start until June 21, it always officially feels like summer once June hits. The temperatures are consistently warm and the calendar starts to fill up with so many summer events and trips. The next three months are going to fly by and I can't wait for what's to come!
I wore this look a couple of weeks ago and am obsessed with all things leopard print right now. I found these adorable leopard joggers at Primark and knew that I would get a ton of wear out of them this summer. Even just two weeks ago the weather was a bit cooler, so I paired it with a mustard yellow top and a denim jacket. To dress them up just a bit, I wore my "new" thrifted espadrilles that I got when I was back home in Iowa. Always love to stop at the Goodwill with my mom!
Do you like leopard print? I know the joggers might be a bold statement, but they can easily be paired with a neutral – black t-shirt or white t-shirt. But leopard print always goes well with mustard yellow, olive green and burnt orange!
OUTFIT DETAILS
Denim Jacket, c/o Silver Jeans (Similar here, here and here) | T-Shirt, Primark (Similar here and here)| Leopard Joggers, Primark (Similar here, here and here) | Espadrilles, Thrifted (Similar here, here and here) | Handbag (Sold Out), Nordstrom (Similar here)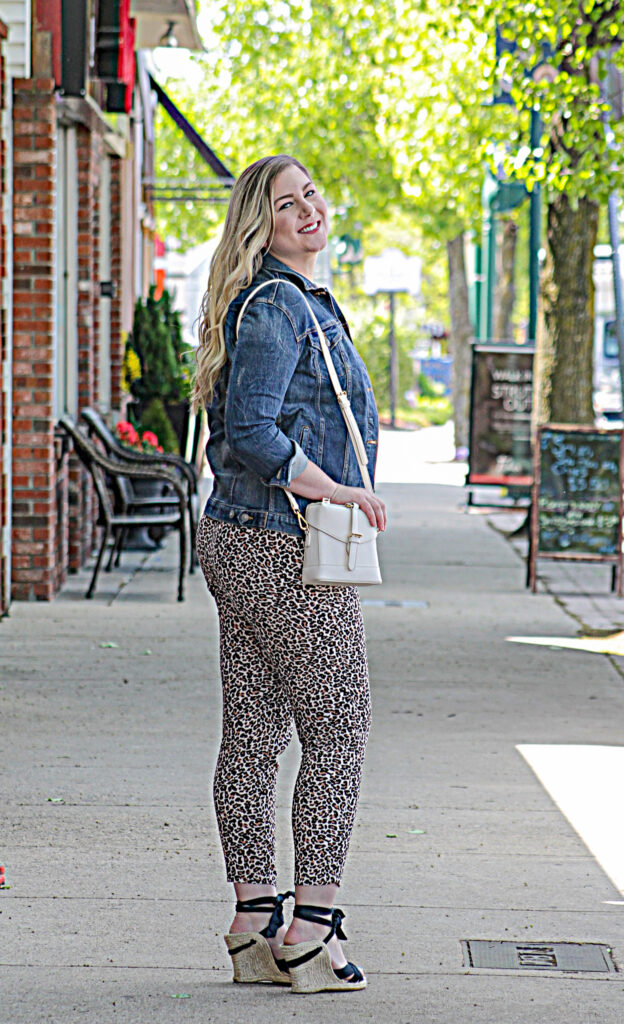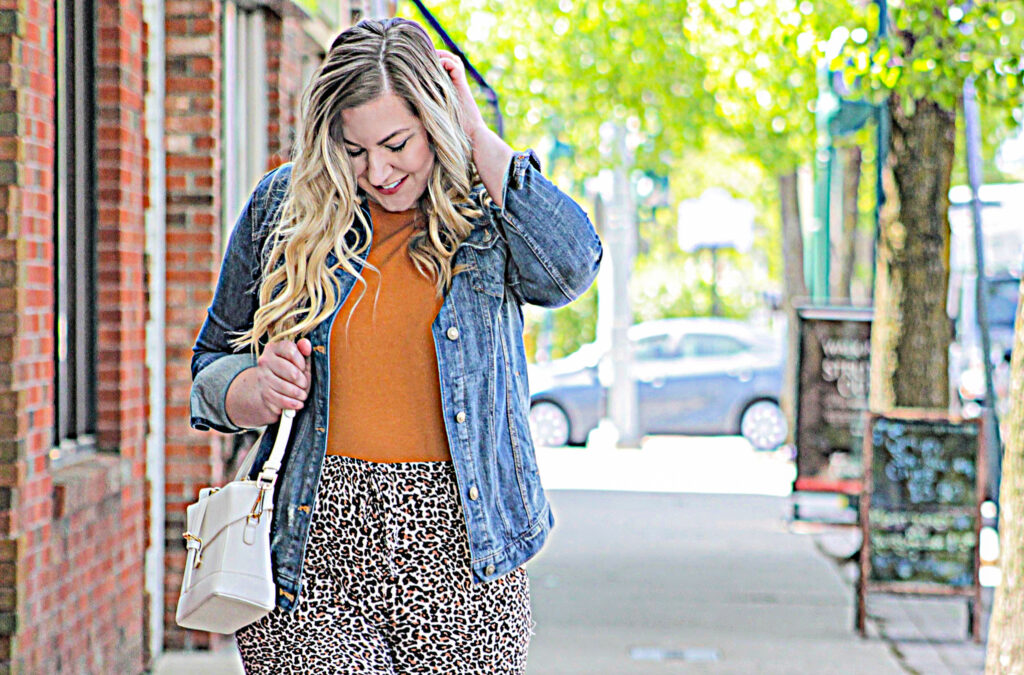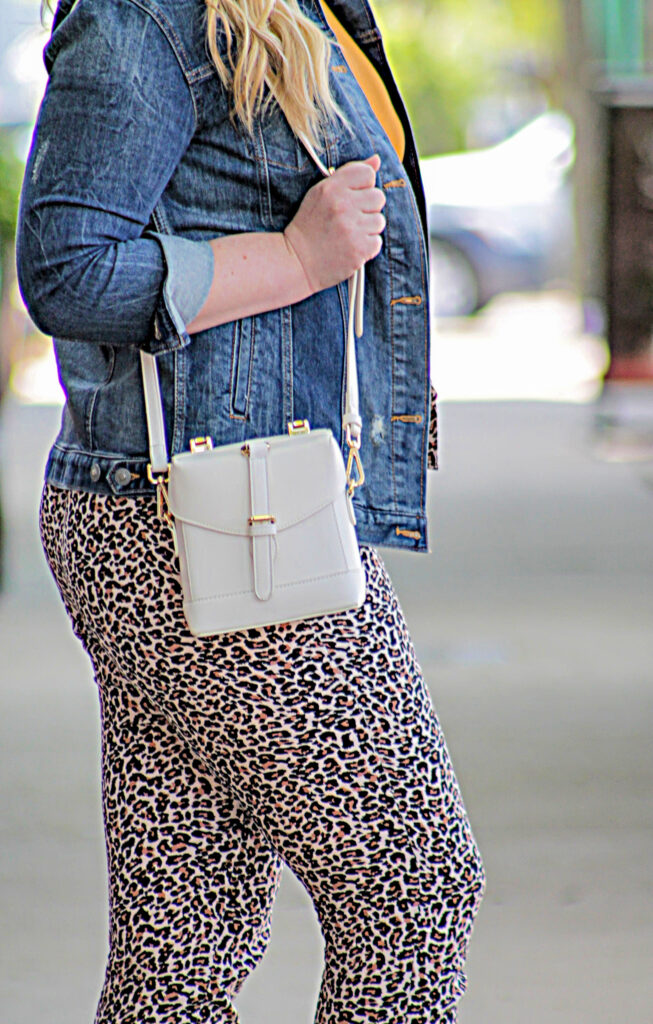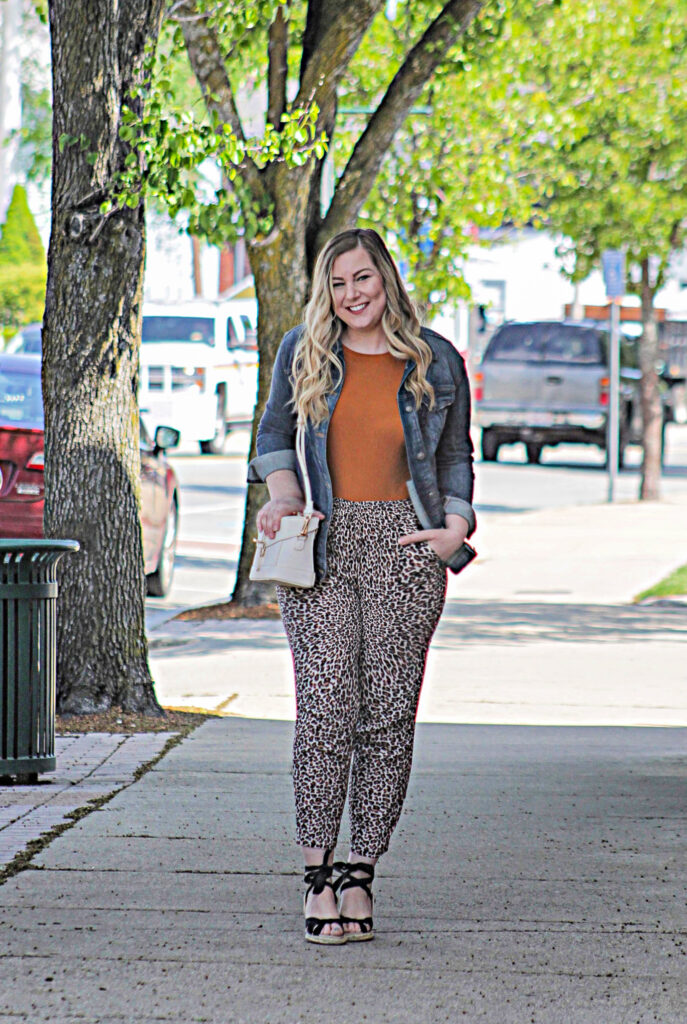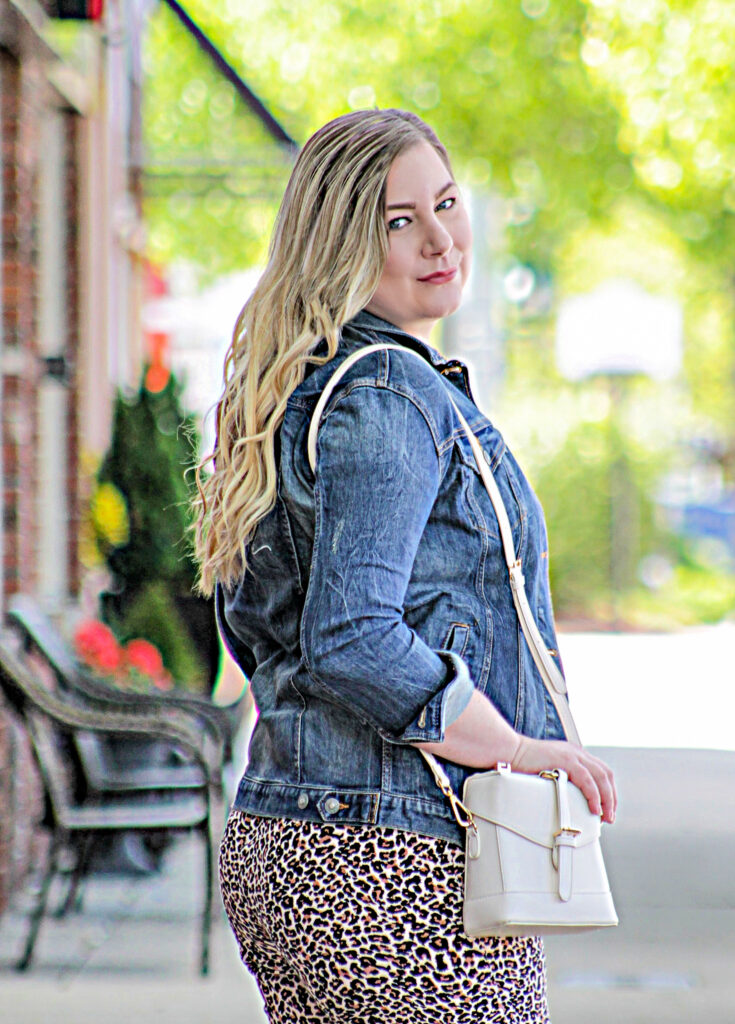 In other life updates, we have moved to our third Airbnb and will be here until the end of July. It's definitely the smallest one so far, but it is walking distance to the T so we can't wait to take advantage of getting out and around Boston more often. Before, we were parking at the garage for $9 each time, which adds up! Anyway, can't wait to share more about our new home and what summer is like in Boston. Hope you have an amazing week!
SHOP THE POST
Denim Jacket, c/o Silver Jeans (Similar here, here and here) | T-Shirt, Primark (Similar here and here)| Leopard Joggers, Primark (Similar here, here and here) | Espadrilles, Thrifted (Similar here, here and here) | Handbag (Sold Out), Nordstrom (Similar here)
     


                
                


                    
                    
                


            
boston blogger boston fashion blogger denim jacket espadrilles fashion blogger handbag jean jacket leopard joggers leopard print Primark silver jeans style style blogger summer fashion wedges