As summer winds down, I've been taking every opportunity to wear the items that will go into Spring/Summer storage. This white maxi dress happens to be one of those items, and so I had to pull it out on Labor Day. We didn't have many plans, so decided to grab lunch on an outdoor patio and relax the rest of the day. This dress is the definition of easy, breezy and comfy – very feminine, yet a little edgy with the ragged cut outs and tassel ties on the back.
What I'm Wearing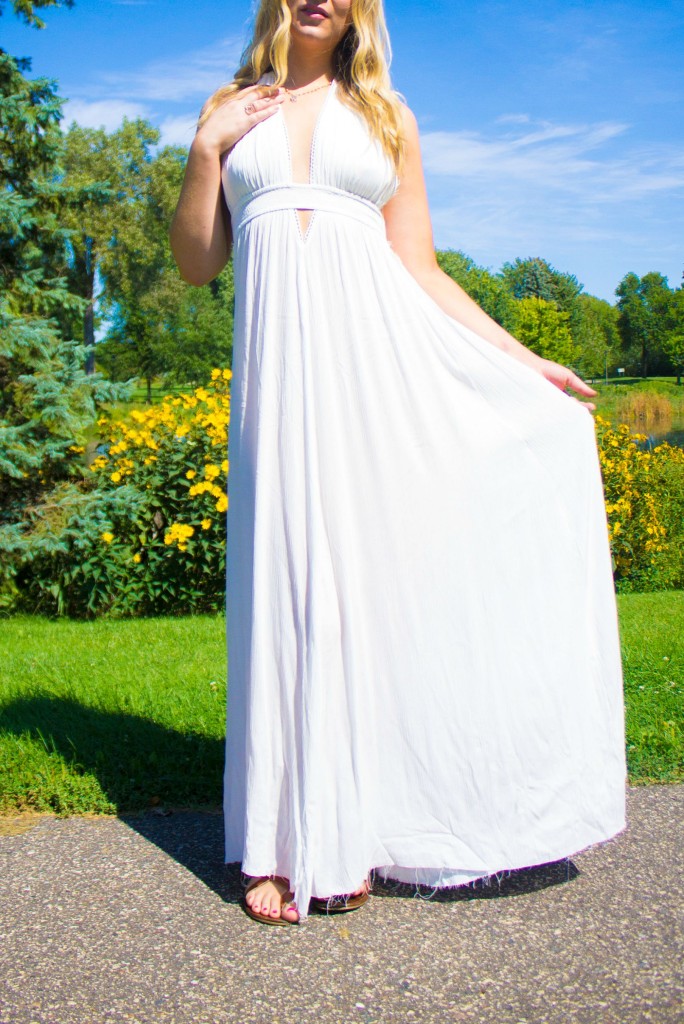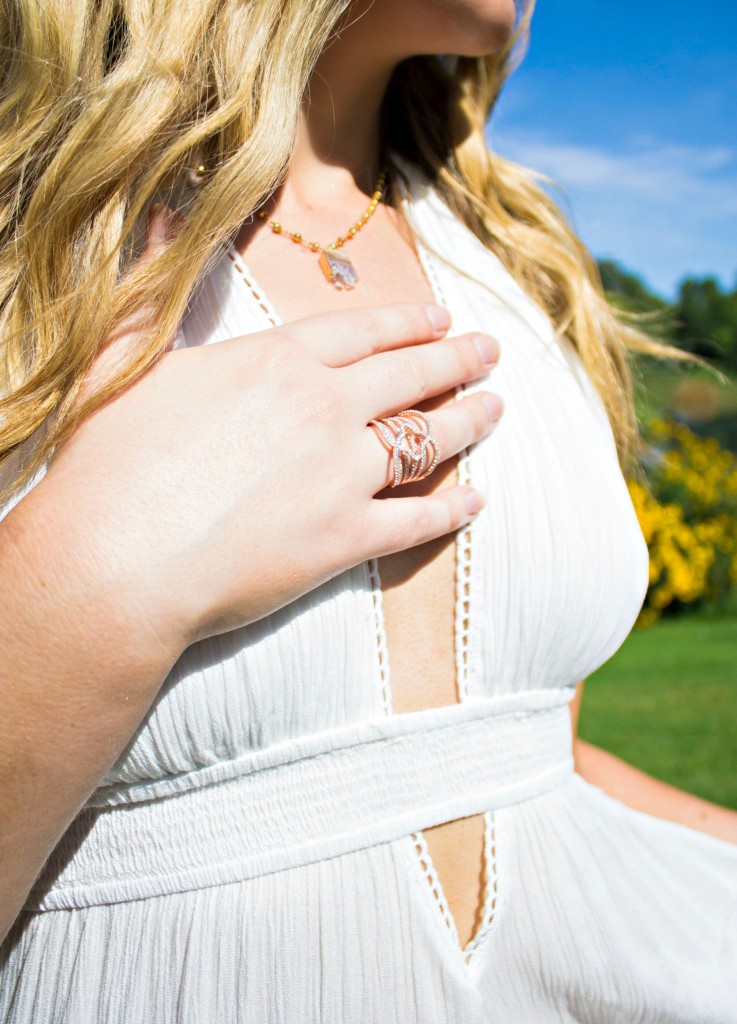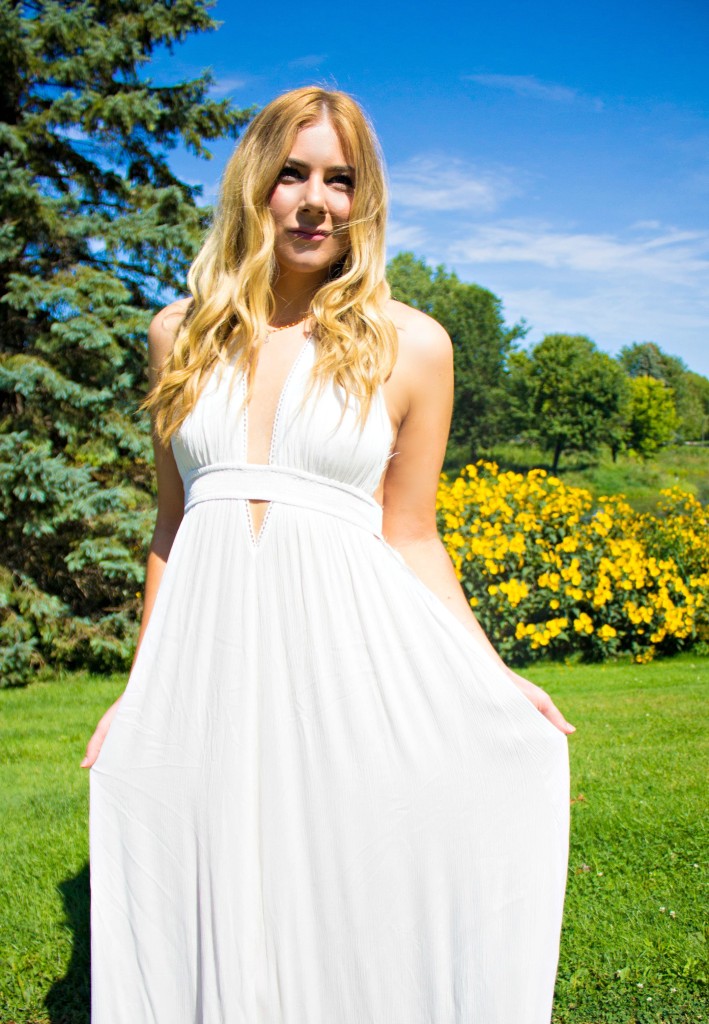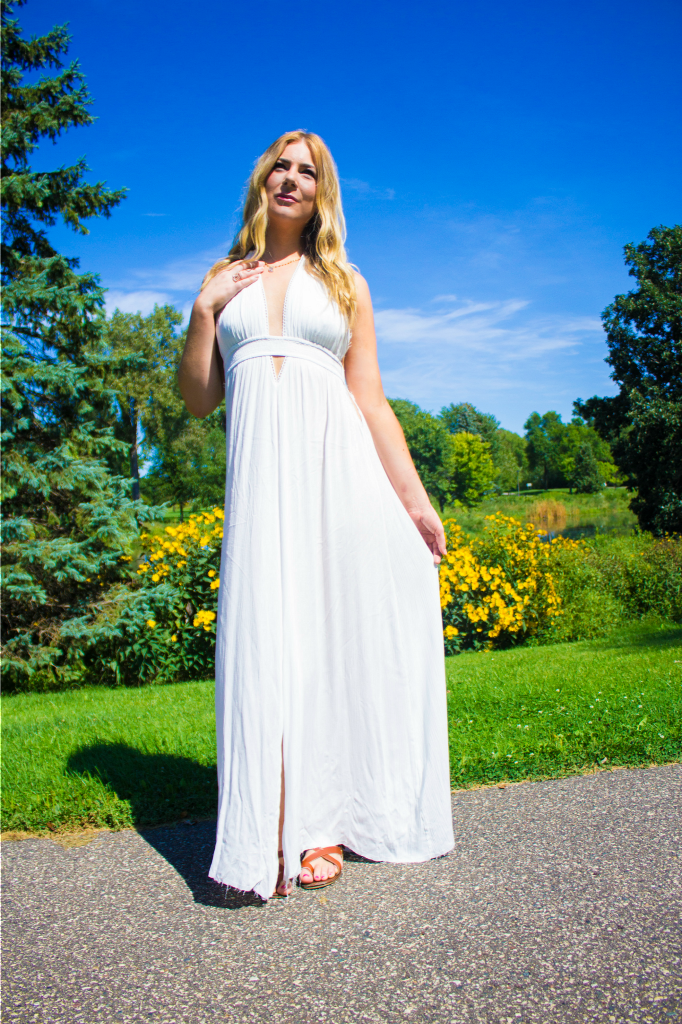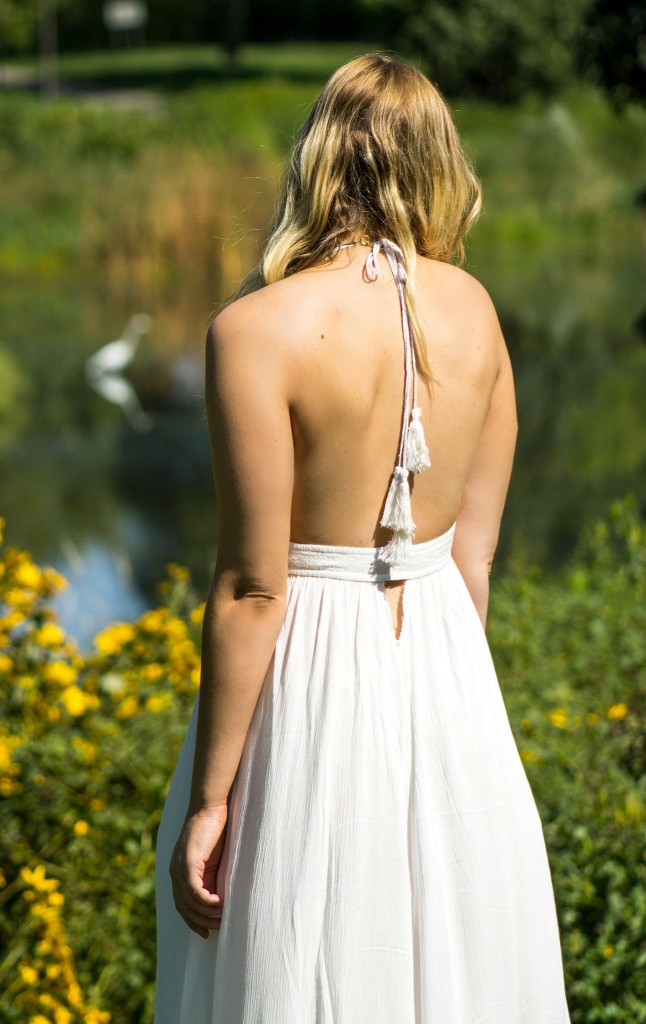 Do you see Gilligan in the background?! That's what my boyfriend and I named our bird friend. He/she was pretty cool. No idea what type of bird Gilligan is, but cute nonetheless!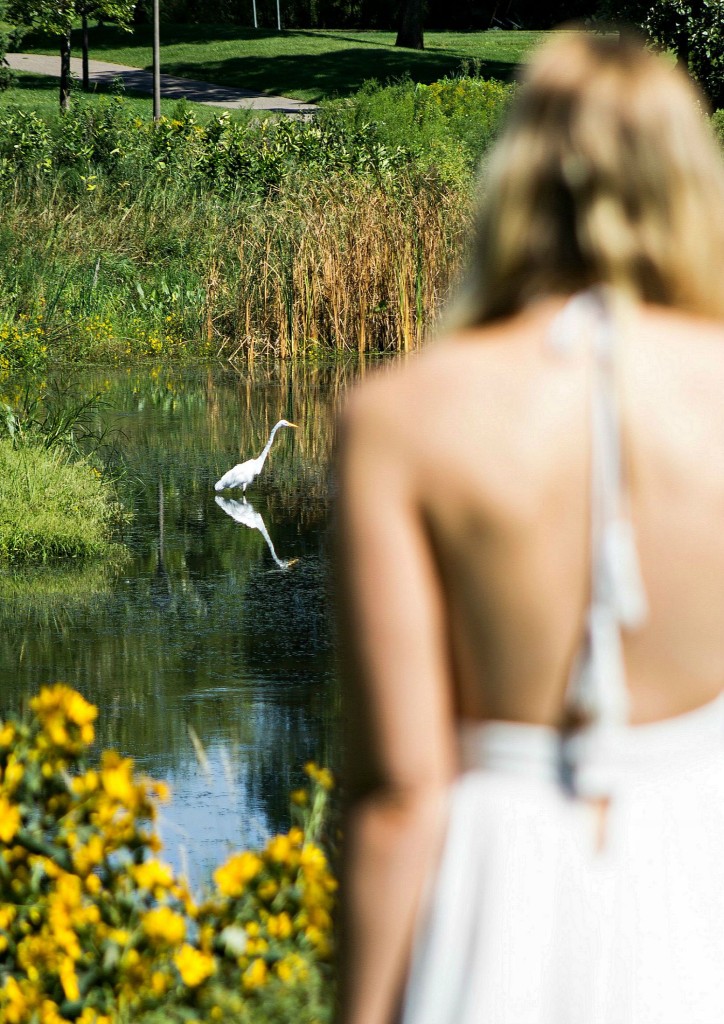 I have also been wearing my new Jeulia ring non-stop and think it will be my new permanent right-hand ring. It is big, so it makes a statement, yet has the delicate details that I love about other rings. It is a sterling silver, rose-gold plated star design, and I love the unique look of it. I also love Jeulia's sizing – I was actually able to get a 1/4 of a size for this ring so it fits better than many of my rings (please ignore the swollen fingers in the heat/humidity we experienced over the weekend – oh and the lack of nail polish)! They definitely have some unique rings, that are also quality, so check them out!
What I'm Wearing
White Maxi Dress, c/o SheIn (available in black and camel too!) // Ring c/o Jeulia // Sandals, Nordstrom Rack (Similar here and here) // Necklace, Bohem Gems
I'm off to Iowa to go cheer on the Cyclones in the Iowa vs. Iowa State game with my friends and family! GO STATE GO! Hope you have a great weekend!
Linking up with Jeans and a Teacup Flash Back Friday // Last year's look posted on September 8, 2014