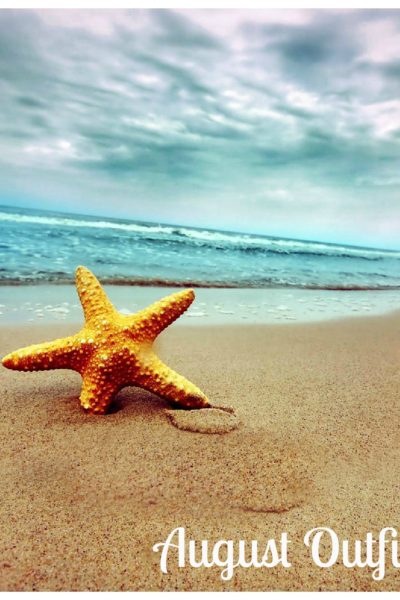 Outfits
A sparse outfit month for me… sorry about that! Which outfit do you like best?! Happy end of August!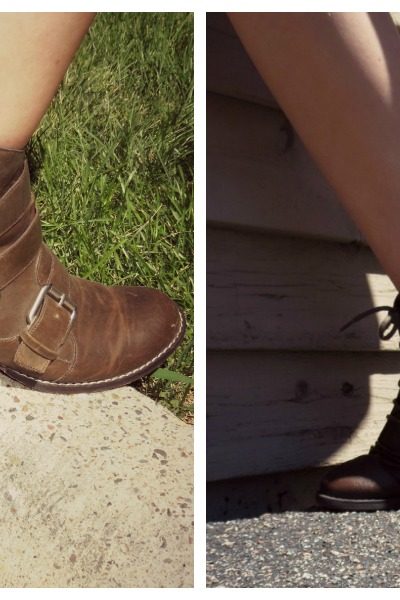 Outfits
Meet Kaitlyn. She is my little sister and best friend… and when she came to visit this weekend, I thought it would be fun to showcase some sister style.  Since we both love themes, we decided to do a post showing our own unique styles and how we would style an outfit.  In this case the outfit was jean shorts and booties. She paired hers with a striped tee and large sparkly necklace and I paired mine with a flowy tank and vintage sequin cardigan.  It was so fun to take pictures of her and she is such a...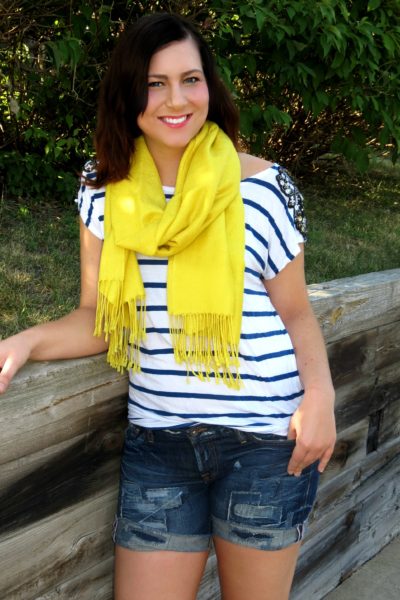 Outfits
Something about this outfit reminds me of Fruit Stripes gum… the stripes part is obvious but I think it is the colorful packaging that completes that idea in my head. Anyway, wore this on Sunday to watch the Bachelorette finale with my friend! There is nothing better than my yellow scarf to add some color to an otherwise simple outfit. I have worn this scarf on many occassions and it is one in my collection that works for all seasons.