This is a sponsored post written by me on behalf of Nebraska Tourism for IZEA. All opinions are 100% mine.
Omaha, Nebraska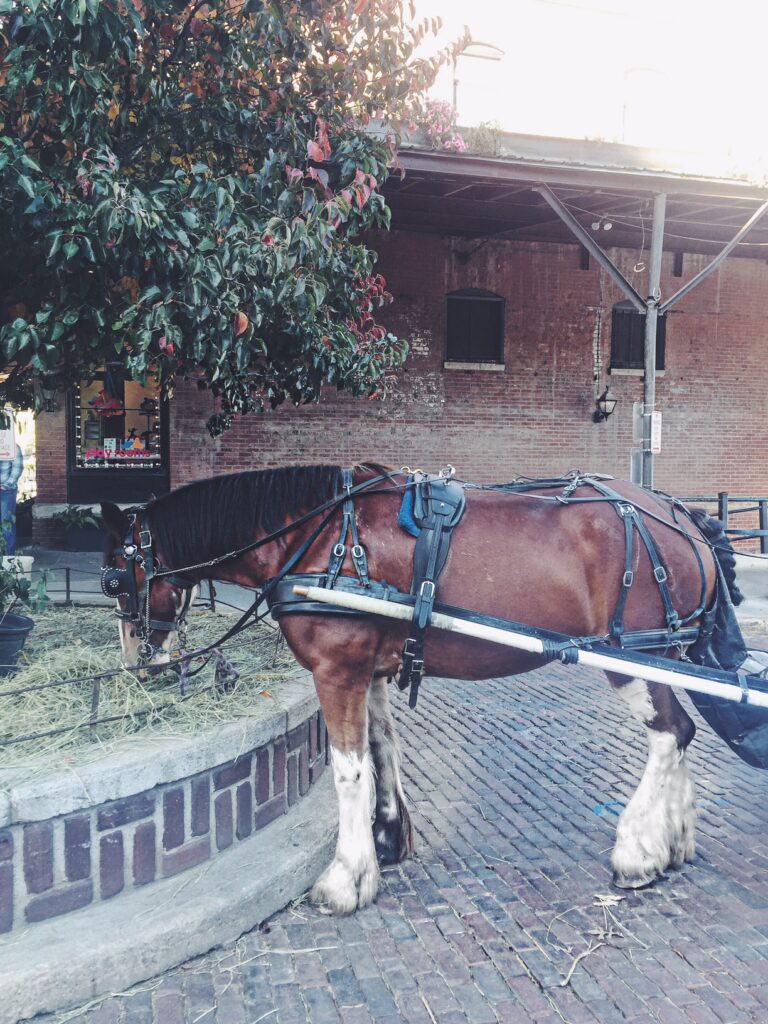 My fiancé and I had the most amazing weekend ever! As I mentioned in an earlier post, we had plans to travel to both Omaha and Lincoln and find things to do via Visit Nebraska – and travel we did. When we first arrived in Omaha early Saturday afternoon, we checked into the EVEN Hotel in downtown Omaha.
The hotel wasn't too far away from Old Market, and was such a nice space. It was literally only three weeks old! Between a nice relaxation area, a fully-equipped gym, a small self-service convenience store and the most amazing shower set up, I'd say we had quite the luxurious night.

Shortly after settling in, we headed to the Stadium Bar to watch some football and do a bit of exploring in the Omaha Old Market area. I cannot express how absolutely stunning this area was. I felt like I could continue walking around forever. Between all the beautiful building, the cobblestone roads and seeing all of the people enjoying their horse-drawn carriage rides, it was truly a magical area. It was also full of cute boutiques, bars, restaurants and clubs.
Dinner at the Boiler Room
After heading back to the hotel to change for dinner, we grabbed a shuttle to The Boiler Room. I was already so excited for the Boiler Room based off of reviews and checking out the menu, but was even more ecstatic once we got inside. It was absolutely stunning, and perfectly romantic for a date night with my fiancé. I ordered a glass of Bordeaux and my fiancé ordered whiskey.
We enjoyed the candlelight while chatting about our next adventures, and shortly before our dinner came out! I ordered the salmon with lentils over leeks and eggplant. It was beyond delightful! The salmon was brought in that night and was so fresh – probably the best salmon I've ever had.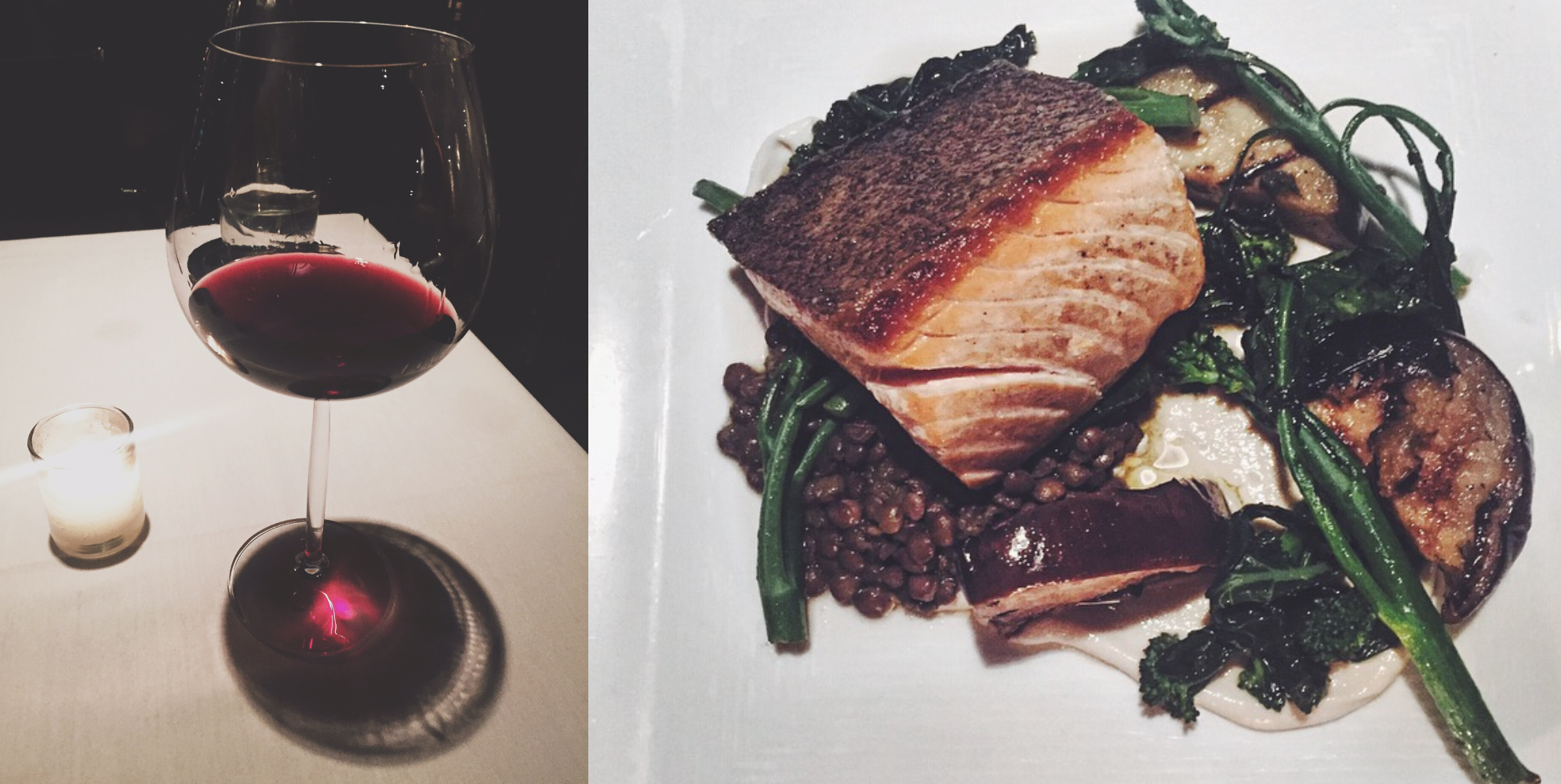 We then went out to enjoy the rest of the evening with a couple more drinks and went back to our hotel to settle in for the night.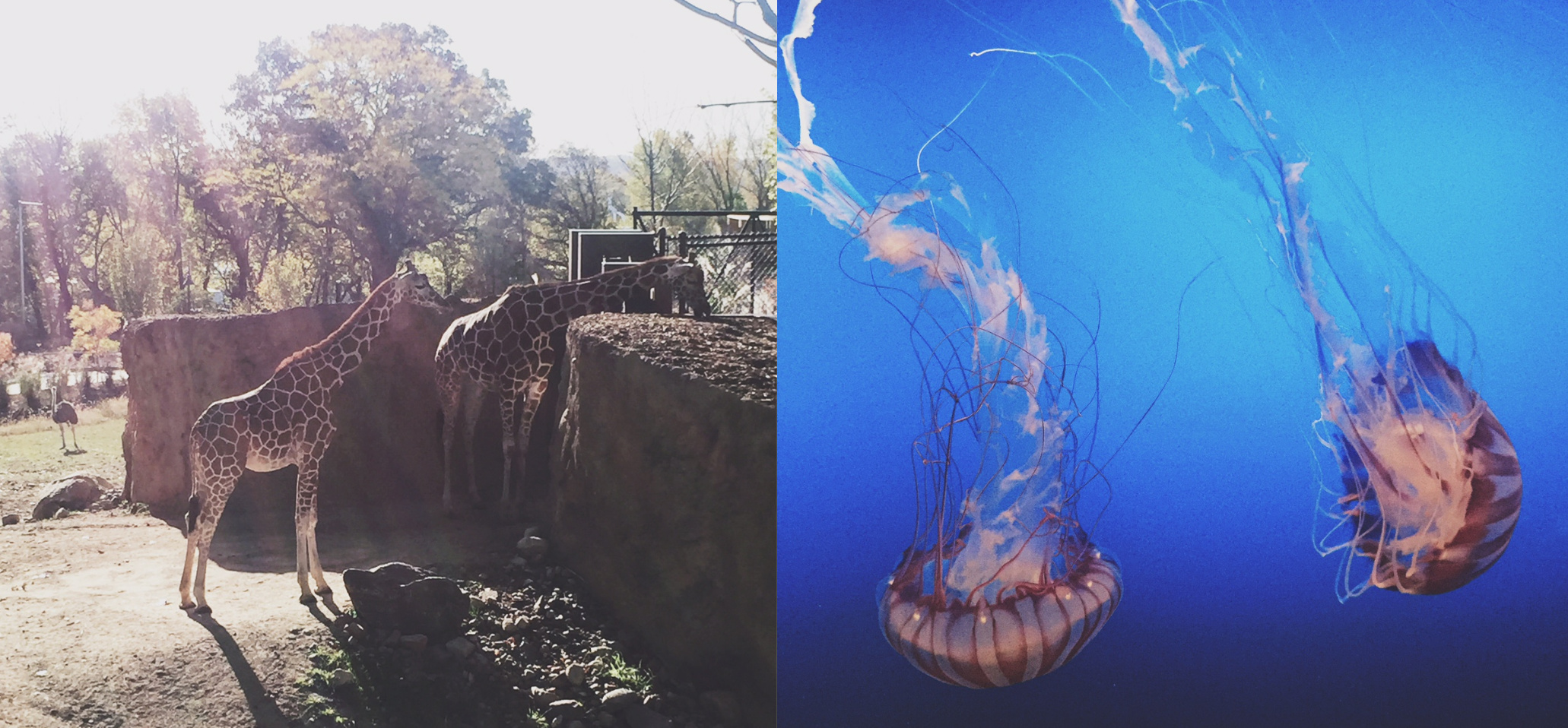 One of the things we were most excited about was visiting the zoo and aquarium in Omaha. To avoid a crowd, we decided to go right away on Sunday morning. The zoo is massive! I would recommend wearing comfortable shoes because we did quite a bit of walking to see all of the exhibits. My favorite part about the zoo was the tiger exhibit because there are currently three baby tigers. They were all cuddled up by their mother and it was adorable.
We also got to see the sea lions show off a bit. They were swimming around, jumped up out of the water and put on a bit of a routine – moving their heads in the same direction at the same time. Super cute and quite hilarious.
From giraffes, zebras, and lions to monkeys, bears, and alligators – the zoo literally had it all! I know we will definitely be visiting Omaha again for many reasons, but I definitely need to make it back to go to the zoo.
---
Lincoln, Nebraska
The Railyard & Haymarket
After spending the morning in Omaha, we made our way to Lincoln, Nebraska. Only a short 50- to 60-minute drive. We were staying right down by the Railyard and Haymarket – both were also very fun areas with lots of amazing restaurants and bars.
Dinner at Lazlo's Brewery & Grill
After arriving, we grabbed a drink at an Irish pub and then headed to Lazlo's Brewery and Grill. Another great dinner spot! I ordered a veggie wrap with mashed potatoes and tried to local beers from Empyrean Brewery: Dark Side Vanilla Porter and the Watch Man IPA.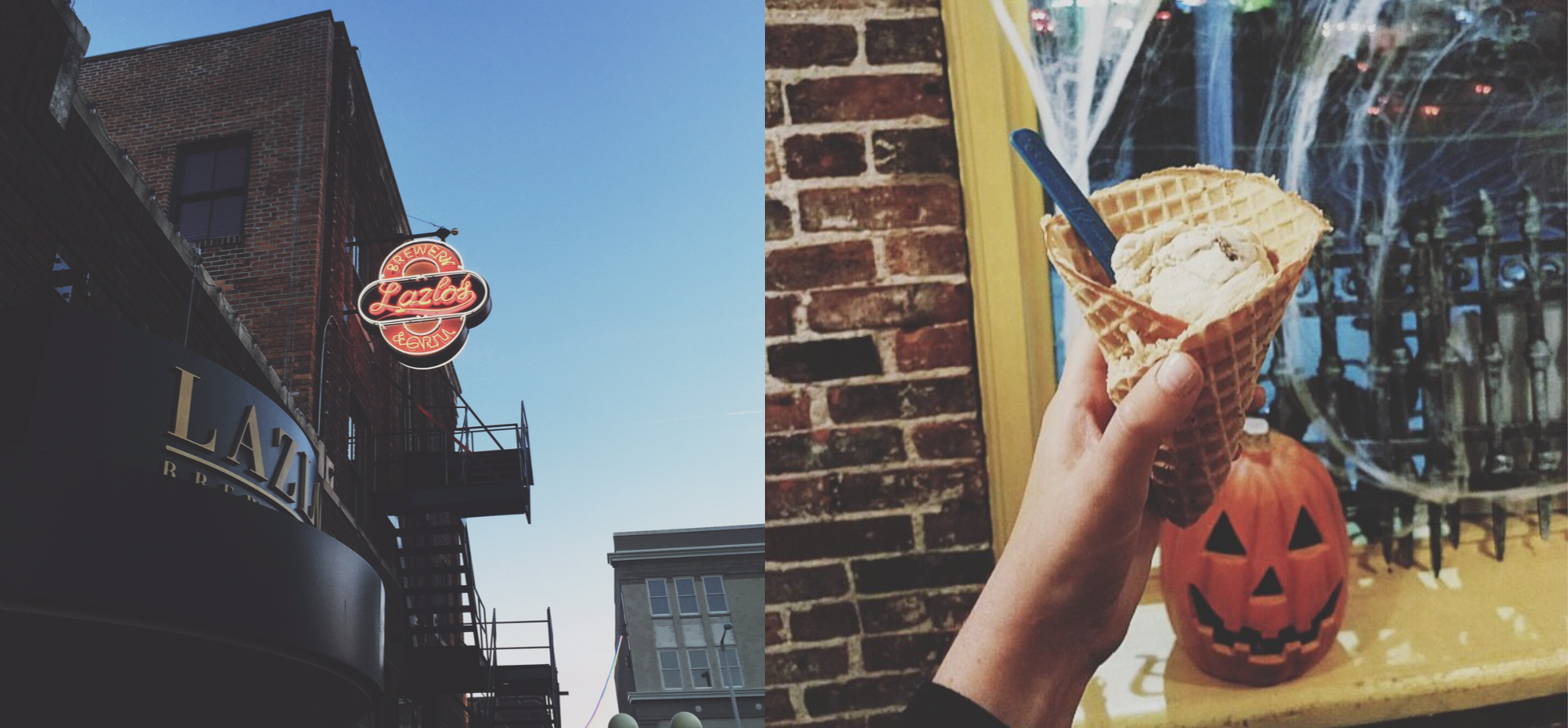 After dinner, we grabbed ice cream at a nearby place and I indulged in bourbon oatmeal ice cream. I was so stuffed after all the amazing Nebraska food, I could barely fall asleep (my belly was just too happy).
Staying at the Hyatt
And after all that food, we had a glorious breakfast at the Hyatt. From apple, orange and tomato juice to bagels, oatmeal, omelets and more – we certainly left Nebraska full and happy. And that's it – it felt like time went so fast because we were having so much fun exploring both Omaha and Lincoln and taking part in Nebraska Events. So if you're planning your next trip – definitely make one of these two locations your next must see!
Have you ever been to Omaha or Lincoln? What was your favorite thing to do?!
lincoln travel nebraska road trip omaha travel top things to do in nebraska traveling to lincoln traveling to nebraska traveling to omaha visitnebraska what to do in lincoln what to do in nebraska what to do in omaha