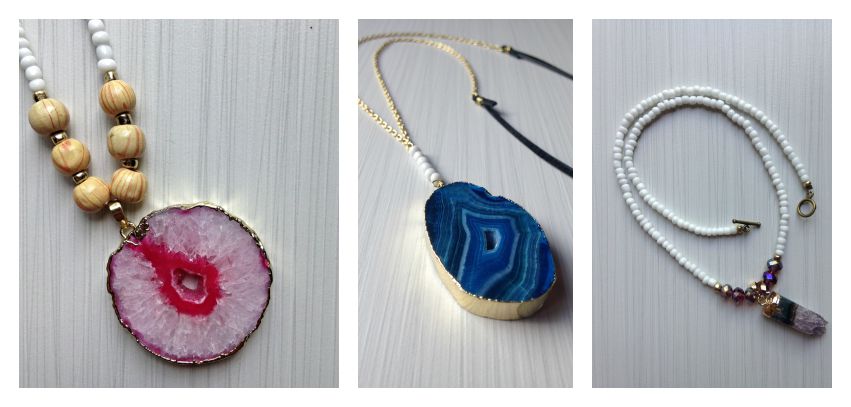 I am beyond excited to introduce to you Bohem Gems – a jewelry business that one of my very best friends just started. You know I love the entrepreneurial spirit in women – and her pieces are beyond perfection! She text me back in April asking if I thought she could sell pieces. I said ABSOLUTELY! And for a price between $40 and $60 – they are completely affordable too.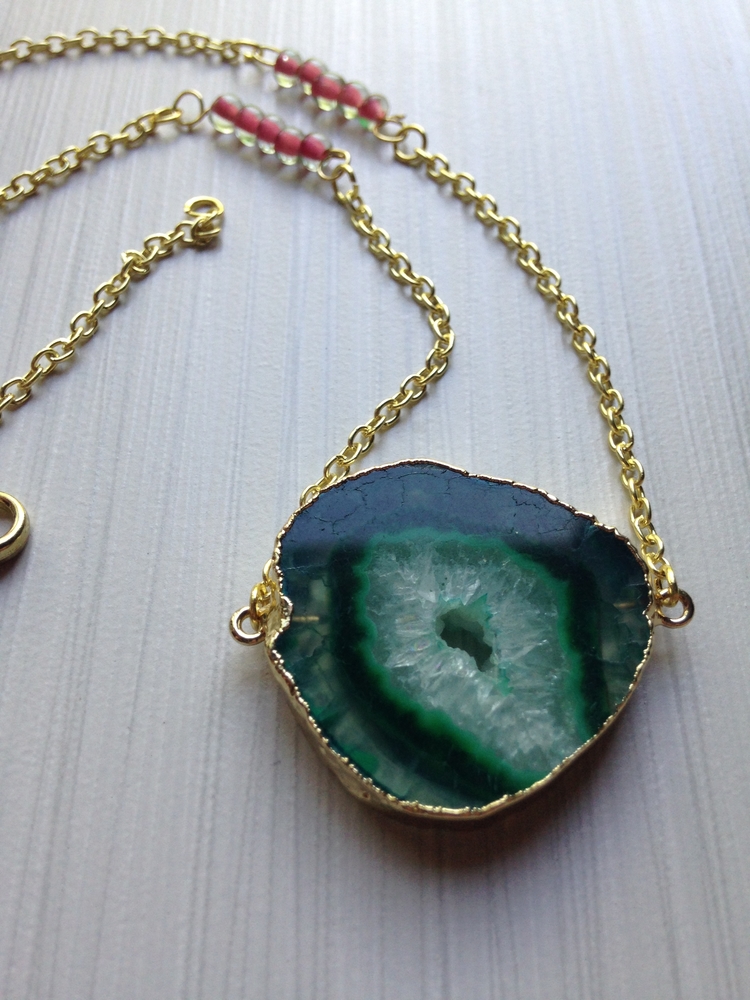 Emily is an extremely creative individual with an eye for great design. In fact, the reason I wanted to be her friend in college is the fact that when I passed by her room my first day of moving in (a few nights before the first day of classes) I noticed her gorgeous pink curtains! This girl was on top of it – and making her dorm room look fabulous in less than a full day of living there. I knocked on her door, introduced myself and proceeded to ask if she was a fan of Project Runway and watching the new episode that night. Yes, she responded, and invited me over to watch later (my television was not up and running yet). You don't have to ask, we became best friends right then and there.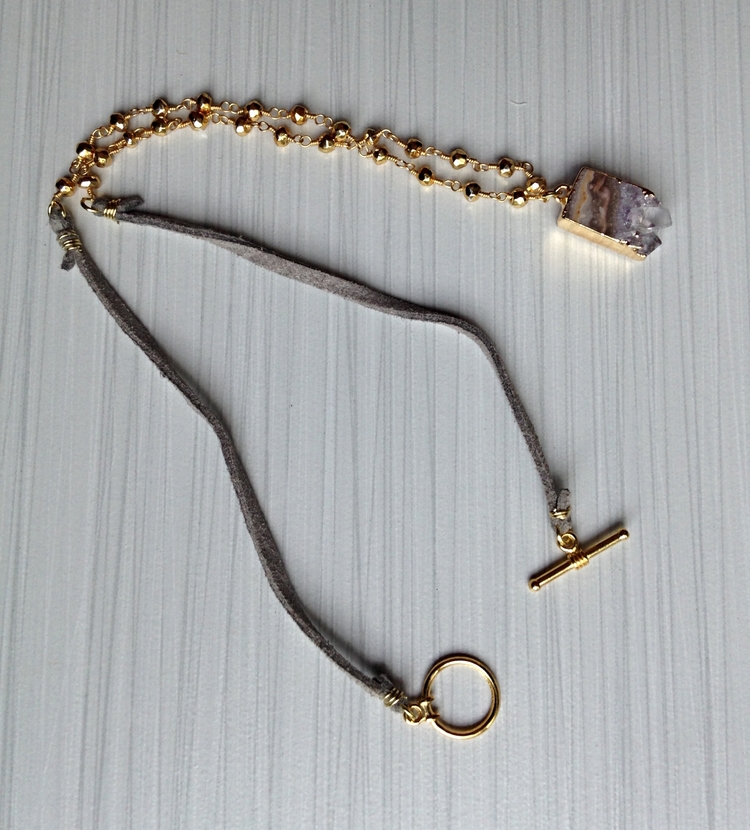 Her love for design, fashion and making pretty things is what inspired her to start Bohem! She designed her own logo and the name is very special – her maiden name being Bohach and her first name being Emily creates Bohem, which is also short for bohemian, her favorite style. Now was this business meant to be or was it meant to be?! Of course being one of my best friends I wanted to share her line with you, but for so many more reasons than that. I LOVE her necklaces and the unique style that each piece has. Each gem is used to inspire a unique piece that she crafts – right now just necklaces, bust soon there will be bracelets too.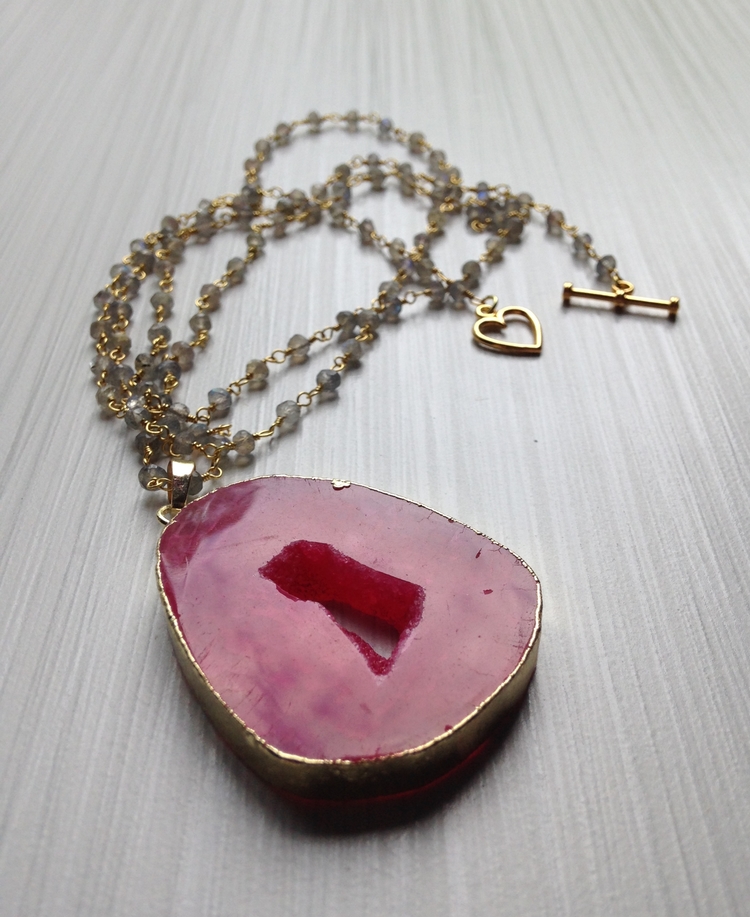 One of the necklaces I have never even made it up on her site to sell because I fell in love with it the moment she sent me pictures of some of the pieces she was working on! Blue has always been one of my favorite colors to wear, and wore the necklace when I was in Vegas. Pairing this necklace with this dress is now a go-to. I have a couple of other exciting ways to style this necklace as well that I'll be sharing soon, along with this necklace I bought from her. Part of the reason I enjoy thrifiting and antiquing so much is to find unique pieces that no one else has, and to me that is the most special part about her business. Each piece looks similar in the style, but each piece will always be unique because every gem she orders is different, even if they are the same color. So if you are looking for a unique piece to add to your jewelry collection, or want to give a special gift, I highly recommend Emily's site and jewelry! She also is open to creating custom pieces, either based on something you see and like, or something completely new. Stay tuned, I will be sharing how I style my two necklaces soon!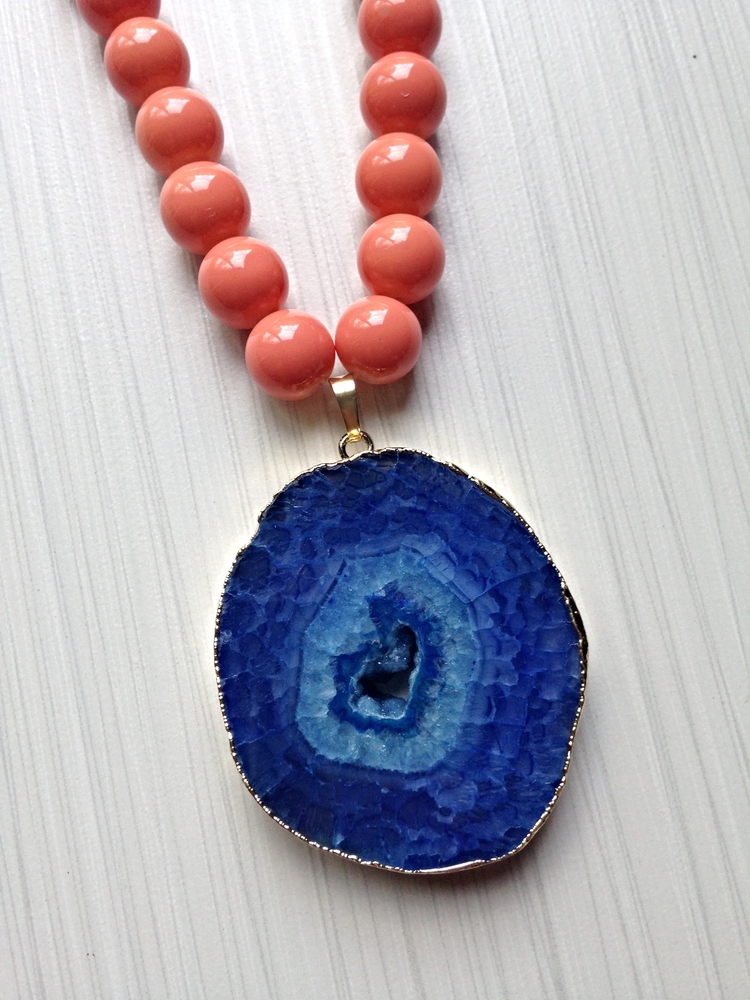 Follow Bohem Gems on Instgram to see some of the jewelry that's coming soon!