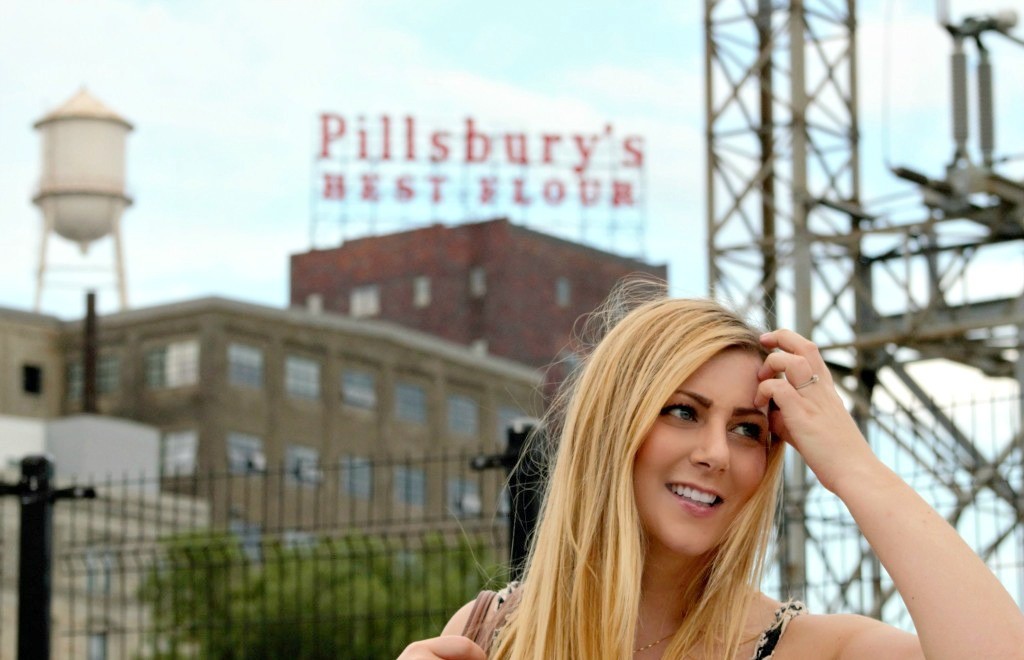 My posts have been few and far between lately because LIFE is so unbelievably beautiful this year and I am soaking up every single moment and opportunity. I mentioned this way back in May – but life is crazy (in an amazing way) and it's making it difficult to dedicate much if any time to the blog currently. I have always come and gone on the blog with life events in between – but this is probably the biggest hiatus I've had in the past (almost) 6 years. That's because since I last wrote about a life update, all of this has happened:
MY LITTLE SISTER GOT MARRIED!
I had my bridal shower and an epic weekend with my girls!
I hit 6 months of being at my new job!
I celebrated my 7 YEAR ANNIVERSARY of moving to Minneapolis!
MY OLDER SISTER HAD HER BABY – AKA I'M AUNTIE RACHEL!
I'm literally beaming right now typing this out – because life is beyond amazing – it's sheer bliss! It's also challenging right now – trying to balance so much planning, but every single moment spent with my family and friends the past few months has been incredible. Not to mention, I'm loving my new job that I started in January. I just hit 6 months and I think for the first time since my college internship, I actually enjoy being at work. I love the work I do. I love being challenged by the work I do. I love the people! The only downfall, a long commute, which just makes wedding planning and balancing life a bit harder.
And now – everything is focused on the BIG DAY because we are 2 months and counting friends! Which means I'm going to be pretty absent the next couple months again because:
I'M FLYING TO DENVER TO MEET MY NEPHEW!
MY BACHELORETTE PARTY IN MIAMI IS LABOR DAY WEEKEND!
OUR WEDDING IS OCTOBER 14TH!
Phew – see – life is pretty dang good! I am due to share some posts from my sister's bachelorette party, her wedding and my own bridal shower! I am also heading to Denver tonight to meet my nephew – so hopefully I'll have a recap of my weekend next week. Additionally, I'm going to be sharing a few destination bachelorette party posts soon – what to pack, what to do about decor and organizing people's schedules. I'm beyond PUMPED for some girl time in Miami Beach in a few weeks!
Anyway, hope you are all doing well! I miss you and hope you've been having a fabulous summer! Talk soon xoxo!
Happy Friday friends! I know I've been a bit absent, but wanted to ensure I at least posted about the great beauty steals at Nordstrom right now. If you haven't checked out my clothing post/review, you can do so here, but to me the best part of the sale are the curated beauty products. I personally purchased the:
All of which I HIGHLY recommend. This was the perfect time for me to stock up on mascara and face wash because I was in need of both. The Lash Lovers Mascara Collections came with two full size mascaras, a travel-size mascara and a free Lancome gift, which came with another travel-sized mascara, eye makeup remover, eye shadow and night cream! They might be out of gifts, but still a great deal and I LOVE the mascara!
Also, if you aren't familiar with Philosophy (which I'm guessing you all are), let me introduce you to some of the best skincare products out there! I have being using Purity facial cleanser for awhile, but have also been told by my estechcian that I need to do more exfoliating. That's when I saw the Exfoliate & Cleanse Trio, which comes with a small/travel-sized Purtiy, a small/travel-sized Microdelivery exfoliating facial wash and a FULL size Microdelivery exfoliating facial wash that comes with a pump! So I now switch between using Purity and Microdelivery – but keep the pump-sized version in my shower for easy access. It's perfect! They also have a similar set, but with a large Purity bottle. I would highly recommend this if you have more sensitive skin and don't need as much exfoliation!
I've also already used two of my three candles and LOVE this trio. They are very decorative and have a strong smell, so you don't need to burn them very long to have a nice scent spread throughout your home/apartment.
From there, I've rounded up my other favorite picks below! THIS SALE ENDS MONDAY, AUGUST 7, so be sure to shop, shop, SHOP this weekend! And check out my clothing post if you haven't already! Simply click on any products below to shop!