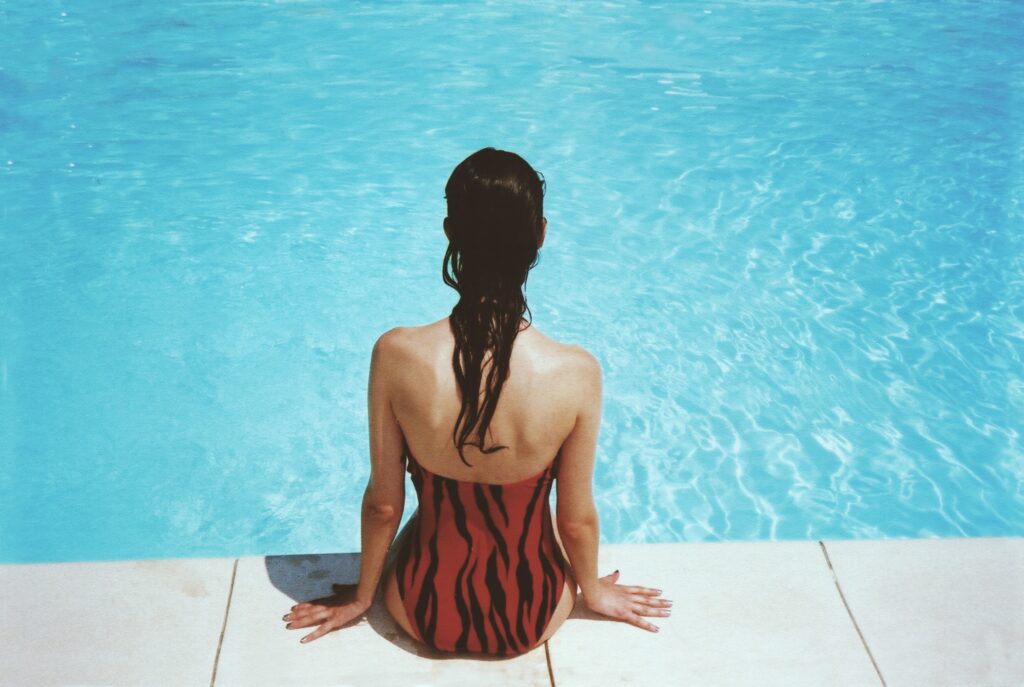 Are you looking forward to spending some quality time on the beach this summer? Or perhaps you want to, but don't yet have a swimsuit that makes you feel gorgeous.
Picking the right swimsuit has a significant effect on how good you feel while wearing it. Something that helps you feel sexy will also make you more confident.
A great way to approach this is by looking for the best swimsuit styles for your figure. Most women have a body type that shares one of five sets of characteristics with each looking best in a slightly different swimsuit style.
Once you have an idea of what to wear, you'll want to know the current trends for swimwear to ensure that your swimsuit is stylish. We'll take a look at a few of the most popular trends from the past year to help you buy the right swimsuit for summer!
High Cut Bottoms
One of the most popular trends from the past few years is high cut bottoms.
This refers to swimsuits that have a unique cut on the bottoms. The shape is much more resemblant of a "V", with plenty of hip showing as the cut angles higher up your leg.
Traditional swimsuit cuts go straight across your hips, but a high cut goes up at a sharp angle. This provides more support and can help eliminate the feeling like your bottoms are going to slip off at any moment.
High cut bottoms are popular these days because they help your legs appear longer, which creates a slimming effect. They're great for highlighting your legs and are much for flattering because of this.
Animal Print
Another trend that you can't go wrong with is animal print.
This is something that's never completely gone out of style, but it has become a trendy choice in recent years. Animal skin creates a pattern that looks very distinct on your body, which is a timeless choice that works great on many women.
When it comes to animal print, cheetah and leopard skin are the first two that come to mind. A solid color with distinct spots is very catching due to the illusion it creates against your skin.
Cheetah and leopard may come to mind first, but they aren't the only contenders in the animal print department. Zebra skin, snakeskin, tiger skin, and even cow print are a few other options that will make you stand out in bestial style.
Belts and Accessories
You should also look for swimsuits with belts and other small accessories on them.
While you certainly don't need a belt to hold your swimsuit up, it's still a great choice for how it ties your suit together. Even if you don't need help keeping your bottoms up, a belt is always a great choice for creating a contrast between your bottom and top.
This works great for a swimsuit as it makes a clear distinction between top and bottom. For something like a one-piece swimsuit, this can be used to help define your figure.
In addition to a belt, you should keep an eye on pieces with minor accessories on them. Think rings, buttons, and clasps. These are also excellent for adding flavor to your look as they provide character and flair.
Sustainability
A final trend to consider following is sustainable swimwear.
Sustainability is something that has become a priority in recent years and it's affecting several industries. Swimwear is one of these targets and it's something that you might appreciate.
For sustainable swimwear, some companies make their swimsuits out of recycled materials. This makes them environmentally friendly as they don't require new materials to make and create a use for something that would otherwise go to waste.
You might think that something made out of a plastic bottle might be uncomfortable, but this isn't the case at all. Sustainable swimwear still feels nice to wear, looks great, and helps you do your part to reduce waste.
Closing Thoughts
When you're picking out your swimsuit to show off your fabulous summer body, you'll probably want to know what fashion trends are most popular. These matter because they speak to what styles are most appealing and what will make you stand out.
Some styles like all black are timeless, but sometimes you want something with more flair and this involves following current trends. For swimwear, you should look for high cut bottoms, animal prints, belts, and accessories, and think about shopping from a sustainable brand.
Wearing a suit that includes these characteristics will help ensure that you look stunning on the beach this summer! Don't be afraid to be bold and try something that you haven't thought about in the past.
Photo by margot pandone on Unsplash