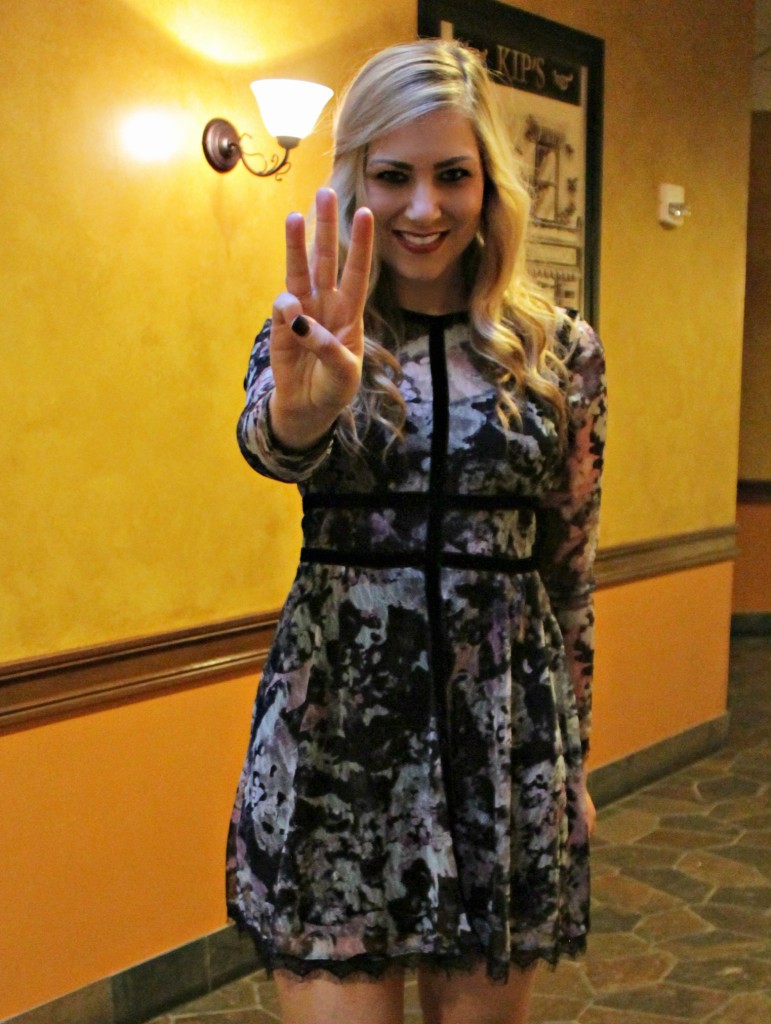 Today officially marks THREE YEARS since I began blogging (and a bit of a new look here)! I purchased rachelslookbook.com in October but didn't do my first blog post until November 20, 2011. I was trying to get a feel for how to do the whole blogging thing before diving into it, then just realized it was better to dive into it.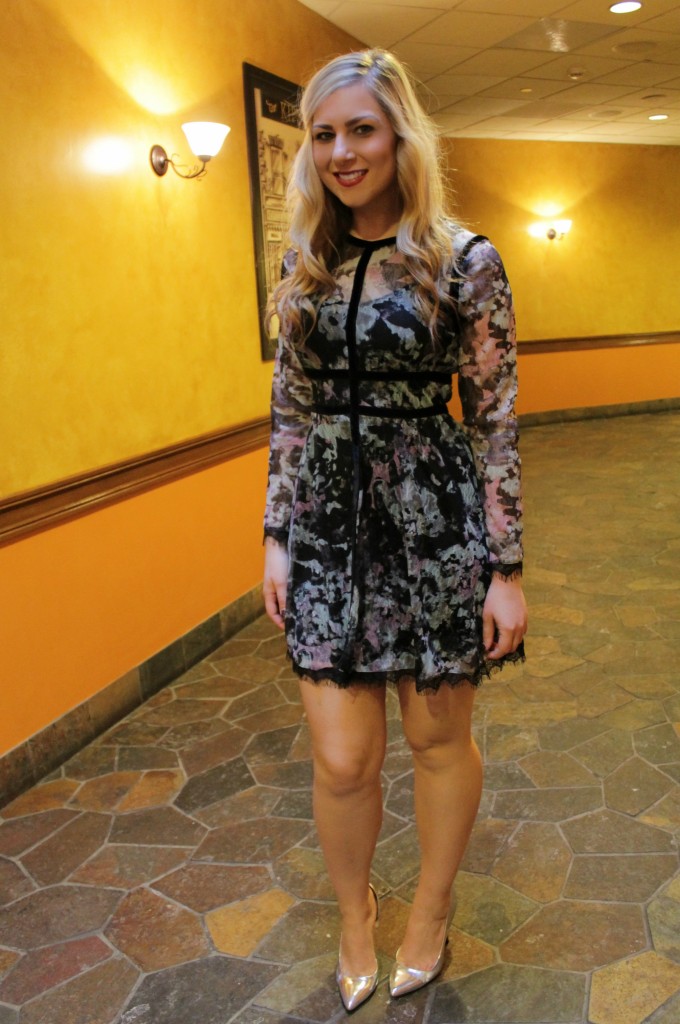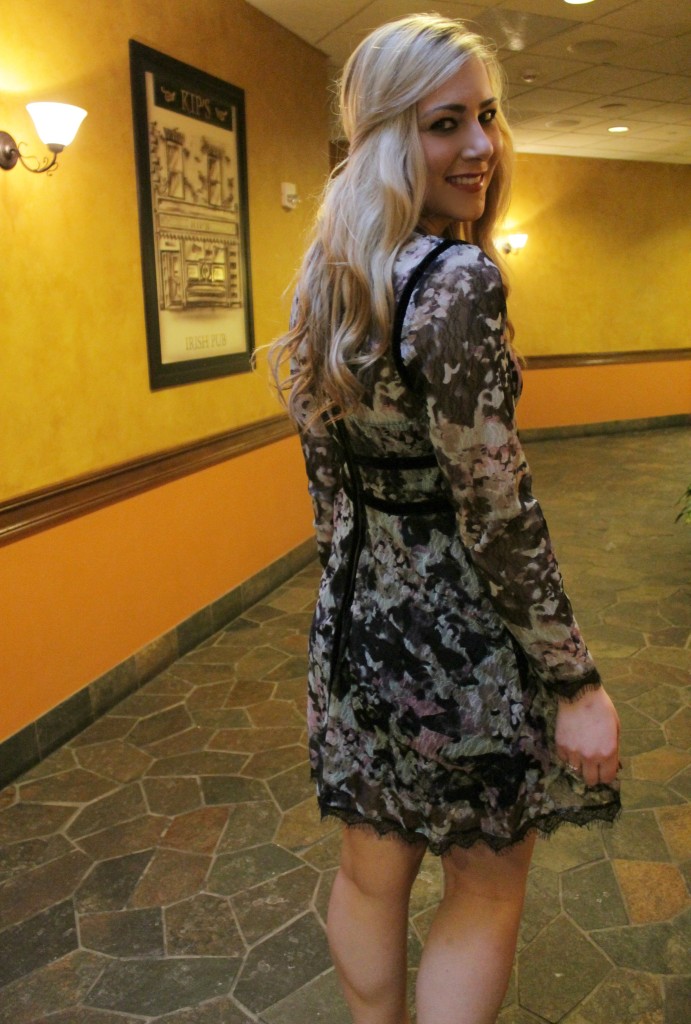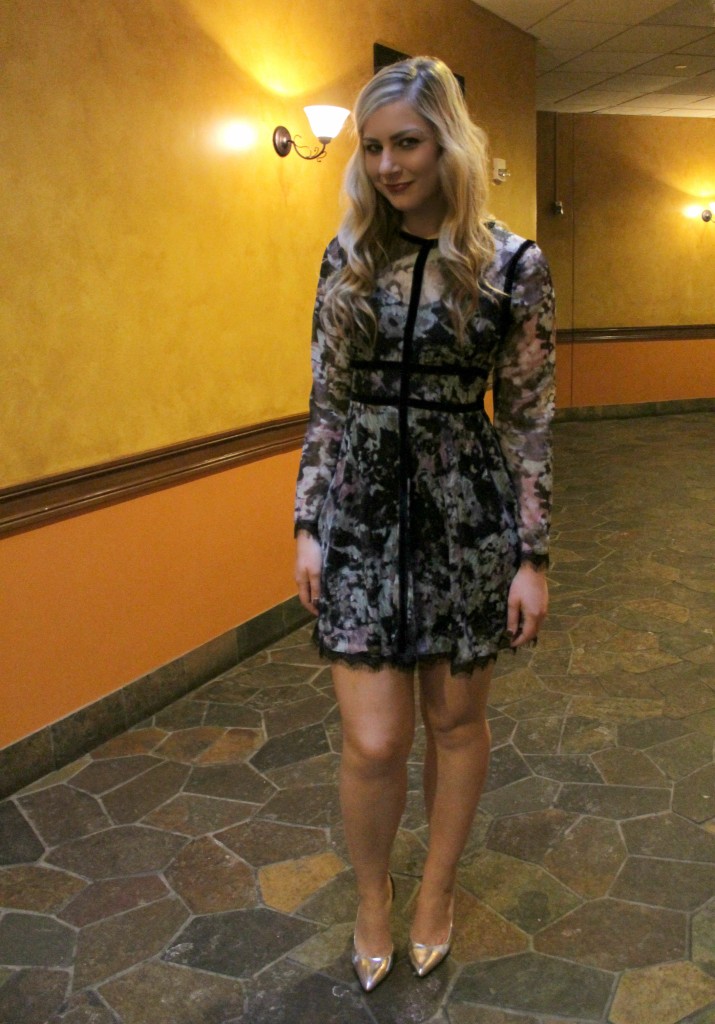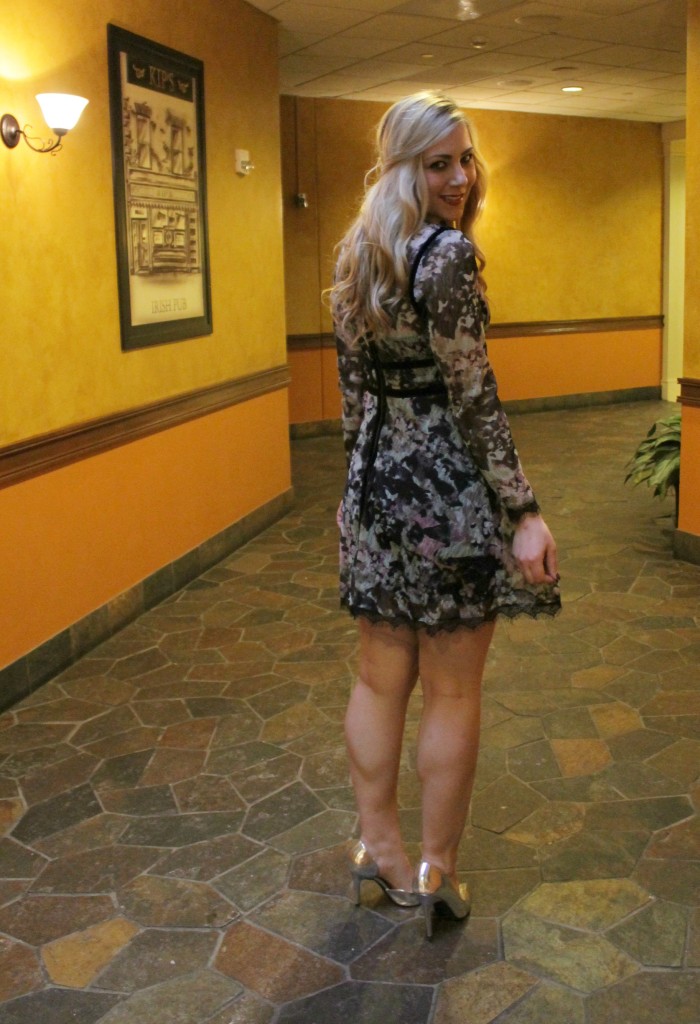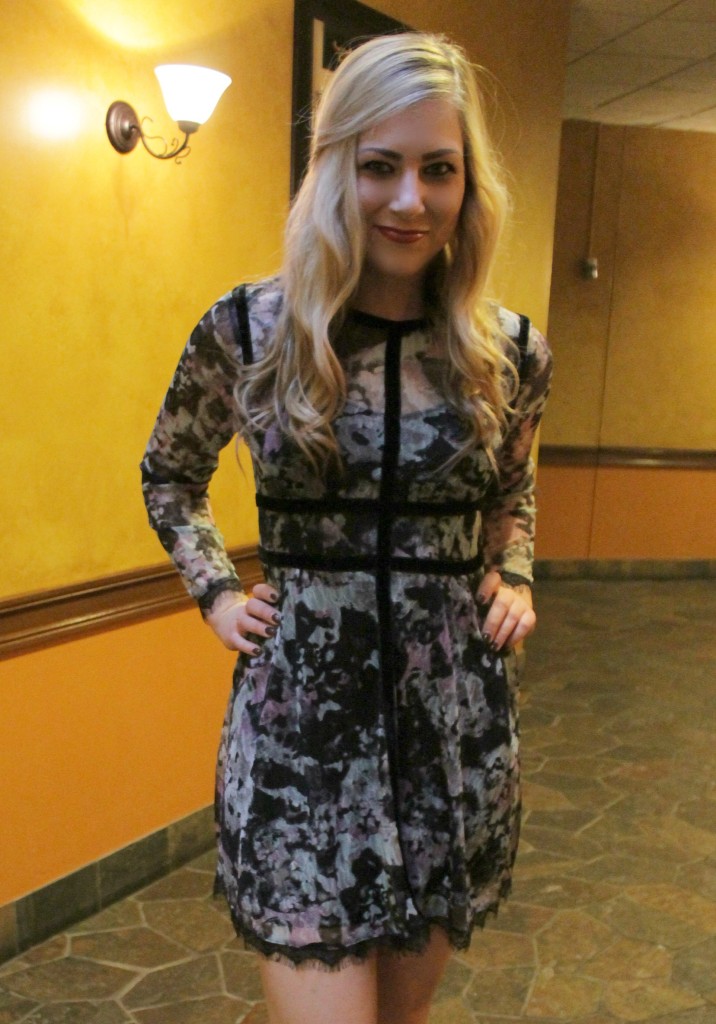 Outfit Details:
Dress, TJMaxx – Check in stores, only $24.99! (Similar here, here and here) // Heels, eBay (Similar) // Lipstick, MAC Faithfully Yours
Here are some thoughts and things I've learned over the past three years:
Nothing here is ever perfect.
Sunday scrambling to find balloons or glitter or something else to shoot outfit photos with for today's post before the sun went down turned into indoor photos at a nearby bar where we were grabbing dinner to celebrate. This is a classic case around here – and you know what? That is OK with me because that shows exactly what my blog has been about… just sharing my everyday style and sometimes that means last minute indoor photos (and no extravagant, styled photo shoot). I try to keep things real around here because I like sharing a part of who I am with you. Sure a lot of what I share is positive or happy or great events in my life, but I try to keep a good balance. For example, this post most recently kind of described my whole year, which hasn't been the best of the best, but I have learned a lot about myself and who I want to be this year.
Meeting people with the same passions has been the best part.
There are so many great opportunities out there, and the opportunity to meet so many amazing, like-minded people has always been the best part about blogging for me. When I went to Heather's wedding a couple weekends ago, many people asked me how my boyfriend and I knew Heather and her now husband… it was a funny story to say the least trying to explain talking to each other through comments on blogs and deciding to meet in real life, then deciding we liked each other enough to keep hanging out. So we concluded blogging is like Match.com for finding girlfriends haha! But seriously though, my blogger friends (whether I've met you in real life or not) mean everything to me! And I'm so thankful for all the support along the way.
Letting things go. 
I don't need to tell you if you are a blogger how hard it is to not compare yourself to others blogging about similar topics. Putting yourself out there also opens the door to criticism. My most recent experience with this was probably the biggest test for me to see how far I've come because for the first time I simply let it go. I will take constructive criticism, but comments like 'you're funny looking and fat' just don't deserve my time. I used to let things bother me, and allow it to affect me for way too long. I'm not saying I don't still have moments where I get down on myself or moments where I compare myself to others, but I eventually realize I'm being silly.
Opportunities.
Blogging has also brought some amazing opportunities, collaborations and sponsorships. My most memorable opportunity ever related to my blog was my chance to fly to New York and do a photo shoot with People Magazine – still feels like a dream! This past year, I would say I loved being able to collaborate with Piperlime, Sole Society, Neutrogena and Murad! It is so amazing to work with brands I already love and respect!
Where to go from here.
My final ramblings on this post… things I want to accomplish with this blog in the next year! I want to continue sharing more outfit posts… this is how I started three years ago and I hope to keep sharing as much as possible. I've read many posts on dressing for the blog vs. dressing how you normally would and I must say — after blogging for my first year, I found myself dressing solely for the blog. I had to take a step back and find me again, which is why outfit posts went down to maybe only one per week. While I usually only to choose to photograph my favorite outfits, I try to share as much as possible and want to share more work outfits (These are the hardest for me, especially now, because the last thing I want to do at the end of the work day is make my boyfriend take pictures of me, but work is 5 days of my week so it is important to share this)!
Also, more interaction again. When I fell off of a more regular blogging routine last year, I also stopped interacting as much. Learning from and being inspired by other bloggers is one of my favorite things, it has been nice to spend more time doing that again.
Anything you would want to see more of in the next year?! Let me know!
And Finally …THANK YOU!
And finally THANK YOU! I would not still be here doing this without the support of my fellow bloggers, my friends, my family, my boyfriend AND photographer AND reason I started this in the first place…. so THANK YOU! Interacting with this amazing community is by far the main reason I keep blogging and I can't wait to see what the next year brings! CHEERS!