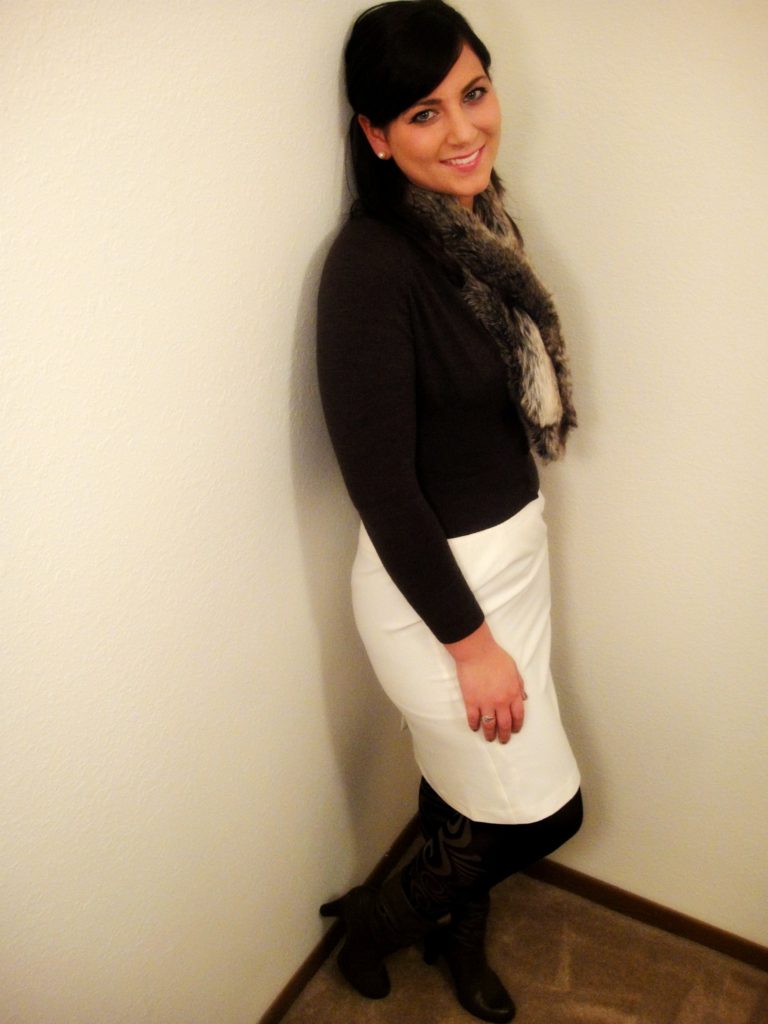 I have been dying to get a faux fur collared-cardigan or faux fur vest for my winter wardrobe, but I'm glad I held off because I found something so much better! One weekend I discovered these fur scarves (of course because I love to touch things when I shop, this is also why I get kicked out of museums) shopping at the Albertville outlets just north of Minneapolis and was so excited because of how versatile they are. I bought one in gray/black and tan/brown to ensure it covered all the items in my closet! By lining the collar of my brown cardigan I was able to create a classic look that I can easily wear to work with a pencil skirt. It's all about the details, and this fur piece along with a brooch and some fun jewelry can make a simple ensemble come to life.
Faux Fur Scarf: New York & Company; Cardigan: Younkers; Pencil Skirt: New York & Company; Brown Boots: Nordstrom Rack; Brooch: Vintage; Patterned Tights: Seduzione Leggs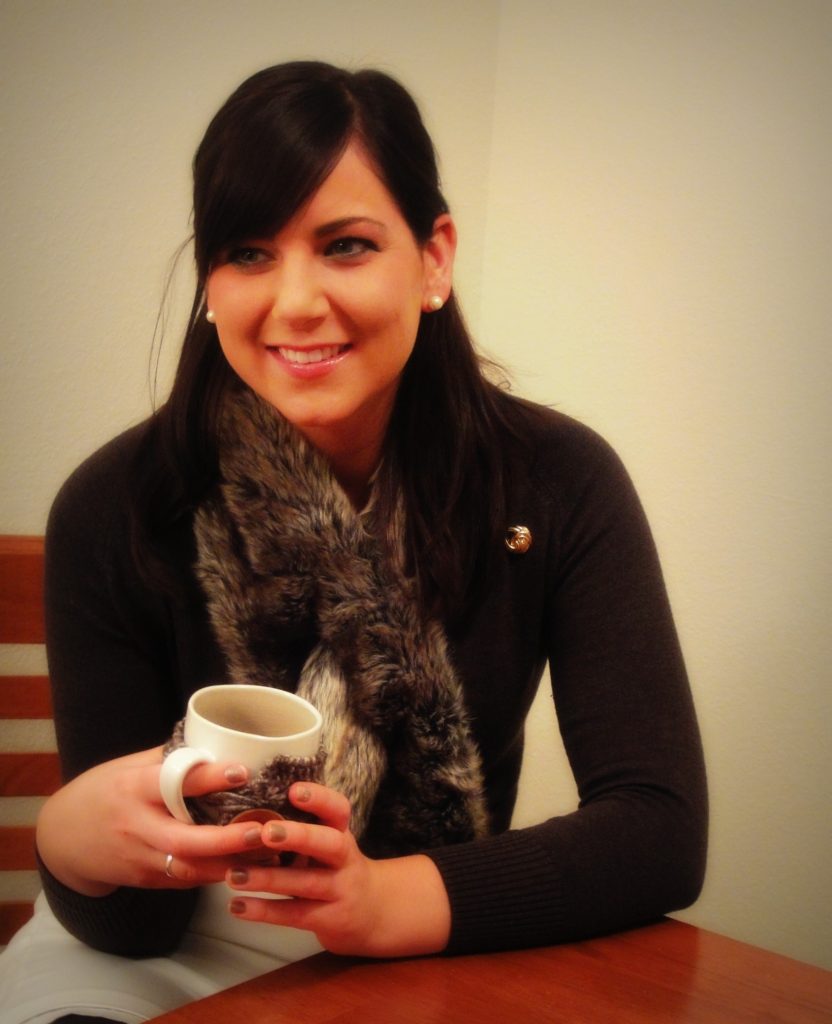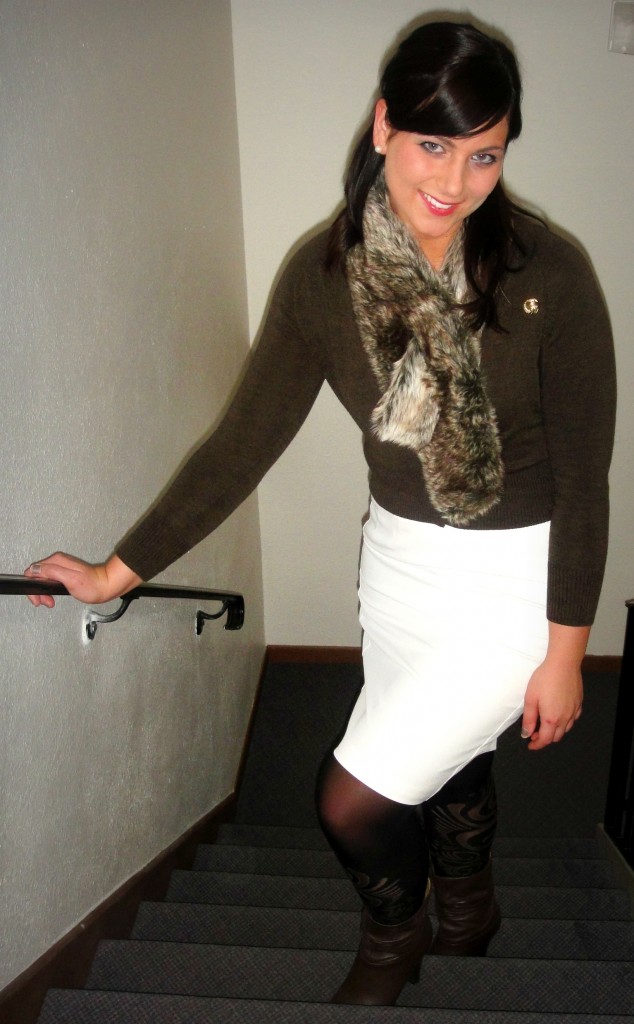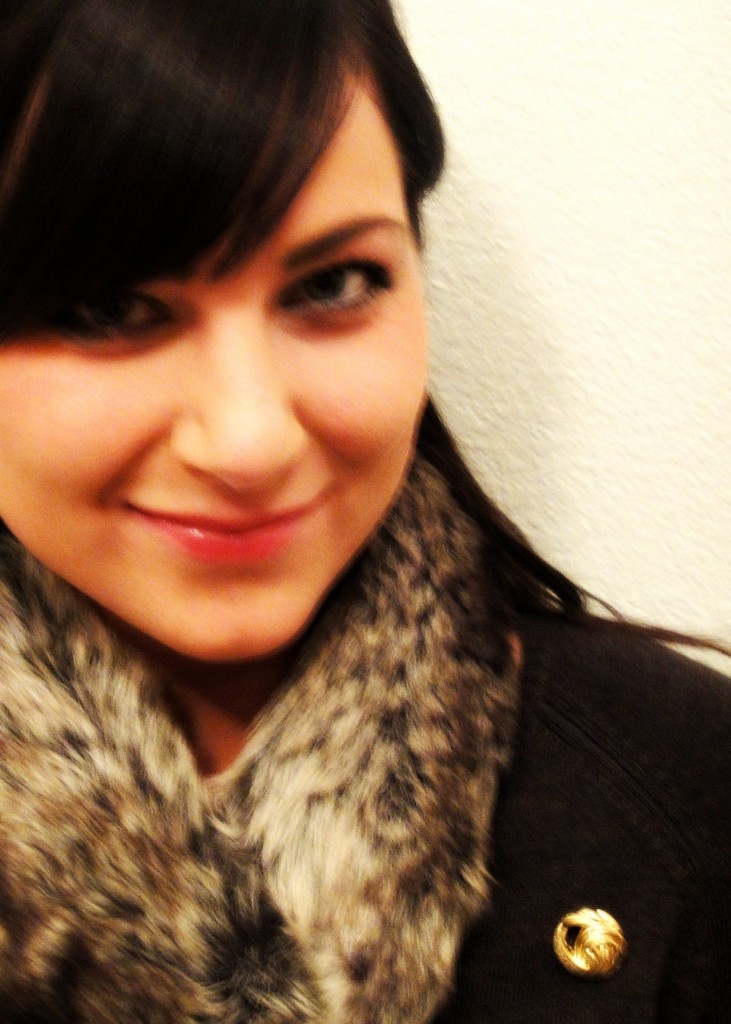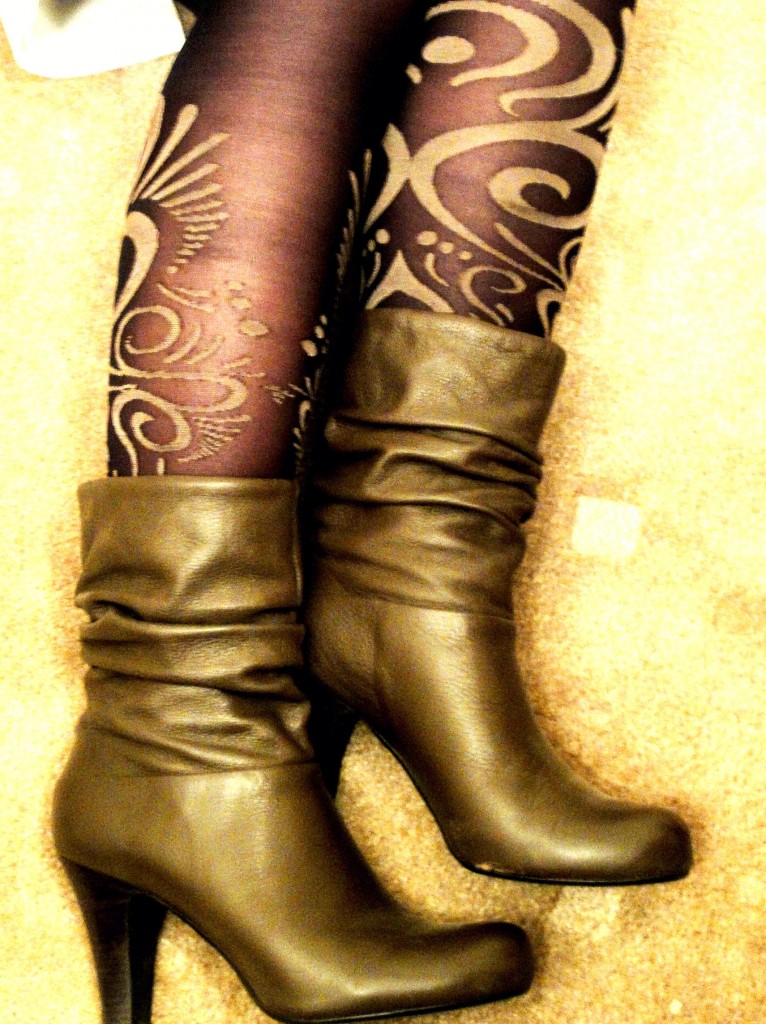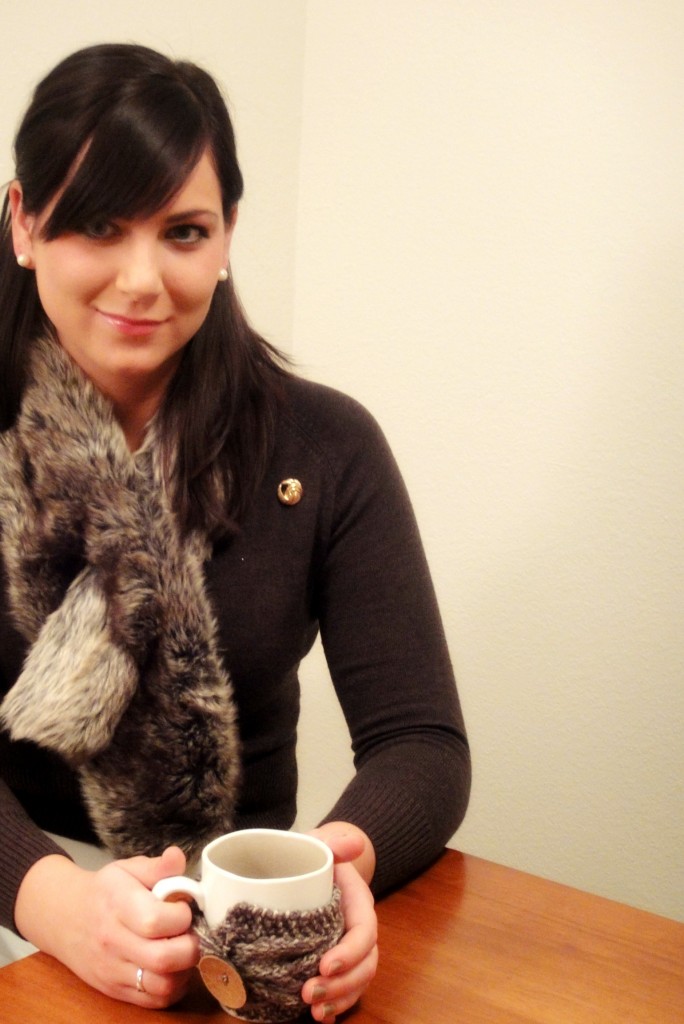 "DO" the LOOK
Faux Fur Scarf: *INVESTMENT PIECE* If you want to do the fur look, you either need a piece that has fur on it, or you need to buy a scarf like this and then you can wear it with cardigans, coats, blouses, and jackets. I would recommend buying something similar to the ones I have so that it is as versatile as possible!
Cardigan: Any color cardigan works here. I know I will be pairing it with all of mine sometime this winter (cardigans are a staple item in my wardrobe). I don't usually wear monochromatic outfits, but they can look very chic. Also, with a pop of gold jewelry, I still feel like the outfit has some pop.
Pencil Skirt: *INVESTMENT PIECE* In or outside the work place, pencil skirts should be an item in your closet and a white/ivory shade like this creates a lot more variety in what you can wear along with having a dark colored pencil skirt. As more outfit posts come, you will see how I take a few of my skirts and create a new feeling with them every time. If you want to take this look outside of the office, jeans also work for a more casual events.
Brown Boots: Flat, suede or higher than mid-calf will all work. I prefer heeled boots because I just love heels and think they really pull looks together. Basic pumps or flats also work with this look.
Necklace/Ring/Brooch: Jewelry is another area where you can really bring out your personality. I love fun gaudy pieces, but I love the simple, dainty jewelry as well. For me it depends on the "look" I am going for, in this case vintage and classy. Here, the fur scarf is the main attraction, so whatever jewelry you add to this look, make sure it is doing just that… ADDING to the outfit, not taking away from it. Sometimes the easiest way to do this is to ask a partner or friend's opinion, "Does this look like too much?" But you know your style best, so stick with your own gut on this!
Patterned Tights: Transparent or opaque brown/tan tights work for this look. I got these tights as a gift and lucked out that the pattern still shows when I wear them with these boots. Polka dots were a big trend this past fall, so if you don't own any patterned tights but want to give them a try, this might be a good place to start.