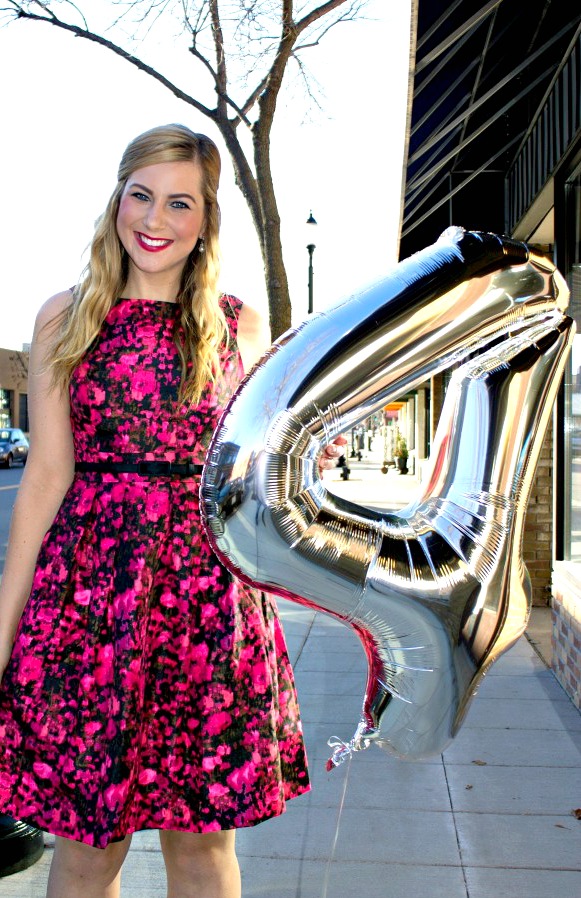 Today marks four years since I started this blog. I cannot BELIEVE it has been that long. And I'm still so blown away by all of the support, opportunities and people I have met through this venture. It all started with a conversation about how I missed writing about what I wanted, especially fashion, and the next day we owned the domain rachelslookbook.com. This past year has definitely gone by faster than any year before, and as I was reviewing this year, I honestly just can't believe we are here, at the end of November again!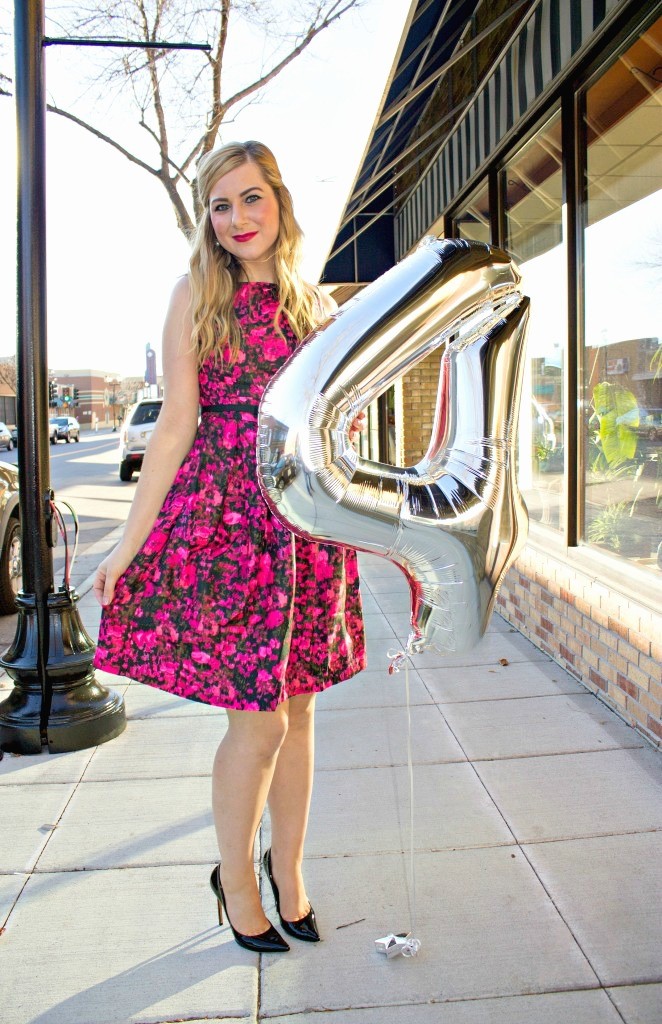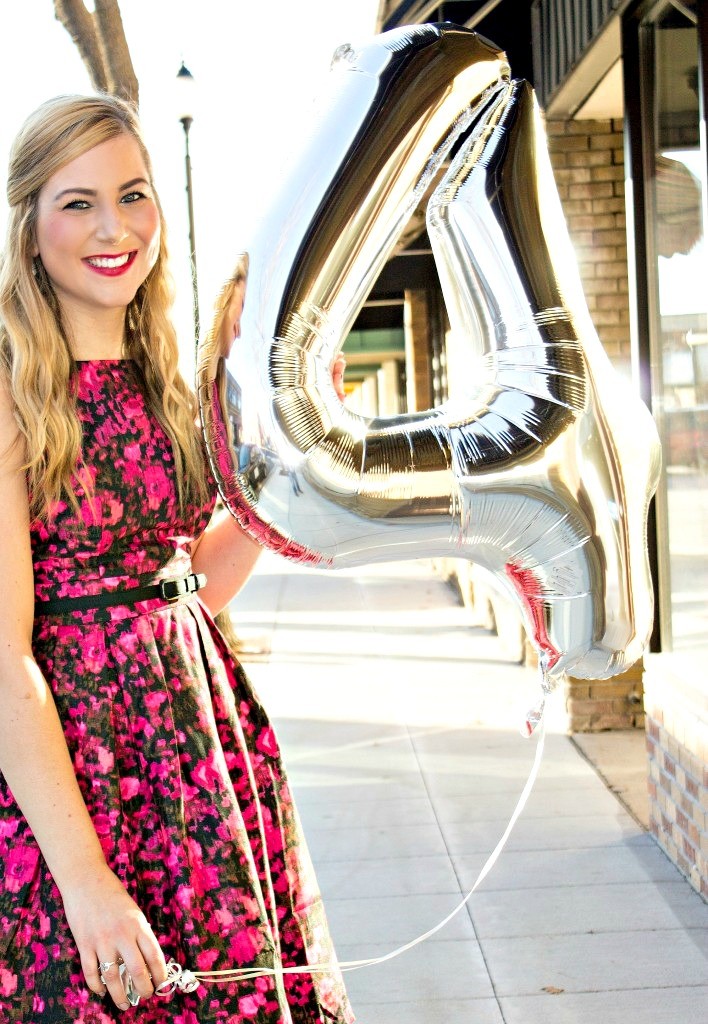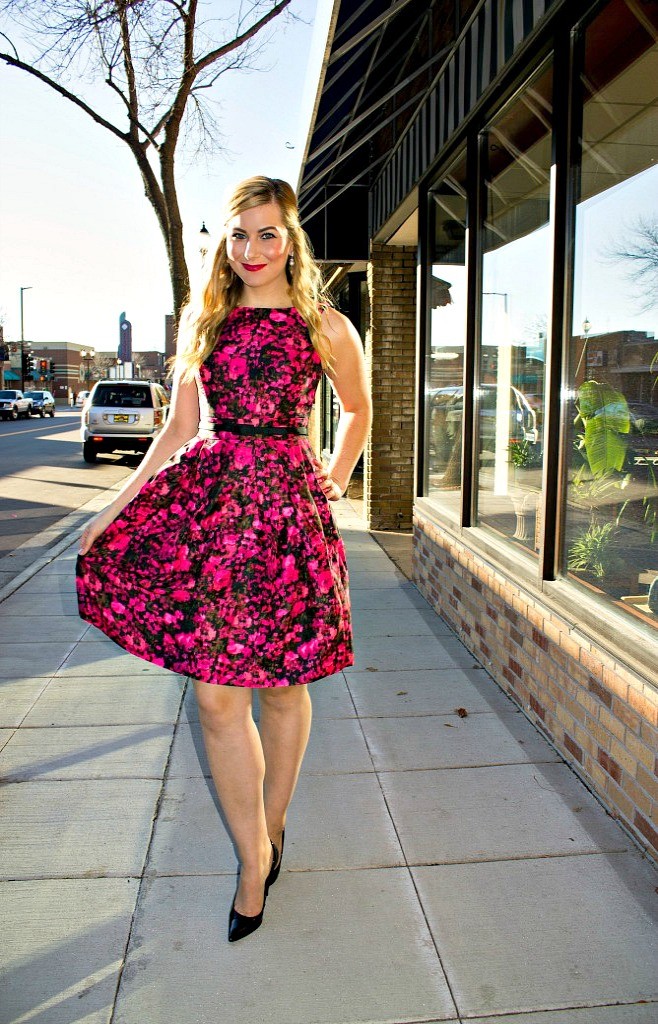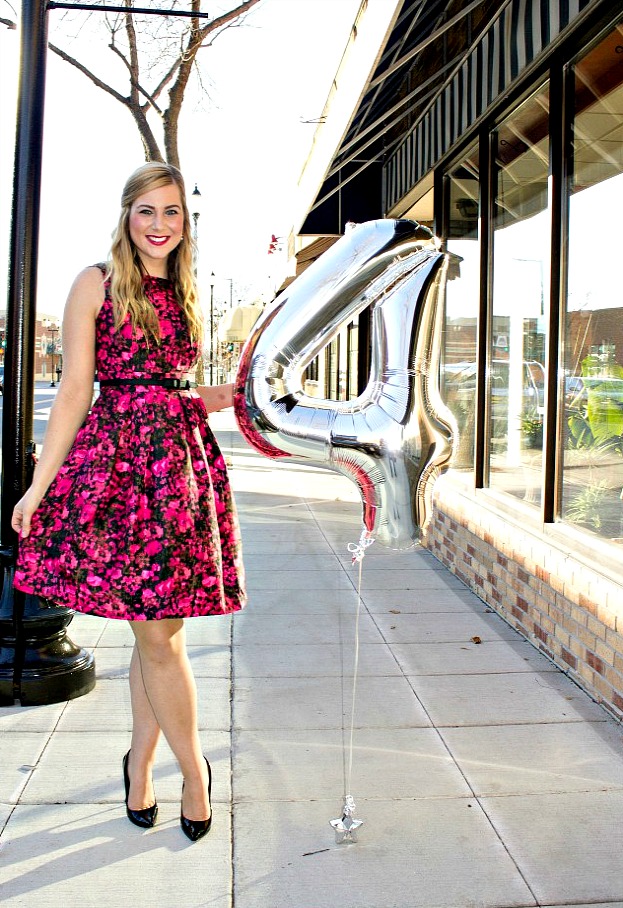 What I'm Wearing
Dress, Jessica Howard via Marshalls (Similar here and here) | Belt – Included with dress (Similar here and here) | Heels, Schutz (Exact here, in suede here) | Earrings, Charming Charlie (Similar here and here)
Makeup
Lips, Bite Lip Crayon in Framboise  | Blush, Tarte in Fearless | Highlighter, Becca
Some highlights from the past year include working with amazing brands like H&M, participating in a photo shoot with TC Style Magazine, co-hosting the Macy's Spring Destination Style event, and of course the continuous relationships I've made and the friends I've been able to keep. I've said it over and over again, but it's true! Being able to meet like-minded people has been the most amazing part. From happy hours and shopping trips to attending weddings and having loyal, lifetime friends, I couldn't be more thankful for the friends I've made! I still think the most memorable time for me was being selected as a winner to be in a BIC pen ad and being flown to New York (you can see the final ad here)! I'm also starting to do more fun posts, like the 8 Frustrations that Every Fashion Blogger Understands post, and hope to share more in the near future.
I also just want to say thank you to anyone who takes time out of their day to visit here. I know there are millions of blogs out there, millions of stylish people who know a heck of a lot more about fashion (and beauty) than me, and I'm amazed that people visit here on a daily basis, and can't thank you enough for your support! I've put my whole heart into this space, and wouldn't be able to do it without you! I also have to thank my boyfriend, who takes all of my photos and edits them for me. Makes my life pretty easy, and makes it a fun adventure for us. We enjoy thinking about where we can shoot our next set of photos or even doing fun things like Lucky Week (which was a great success – see the recap here)! To share something you love with the one you love is the most beautiful thing in the world.
And of course, I couldn't resist getting a big four balloon to celebrate, and in case you missed last year's 3rd blog birthday post, or my very first blog birthday post, you can check them out. Maybe it's a silly reason to celebrate, I think it's worth celebrating, so here I am all dressed up with a giant four balloon. My boyfriend said we would confuse people – a grown woman dressed up holding a four balloon and taking photos, sometimes you do have to wonder what people think as they walk by!
Again, THANK YOU for all of your support! Have a wonderful Friday, a wonderful weekend – and if you want to follow my weekend adventures to Madison – follow me on SnapChat: rachietramp – seriously though, let's be friends!