Can you believe it is only a week until Thanksgiving?! I can't – I'm not prepared! The last couple of years I have shared ideas for what to wear, so I wanted to share a few more ideas today. Check out the outfits below, and see last year's post here and the year before here. Hope your week is going well! Tomorrow is the blog's 4th birthday, so I'll have a bit of a fun post to share with you! Happy Friday Eve friends!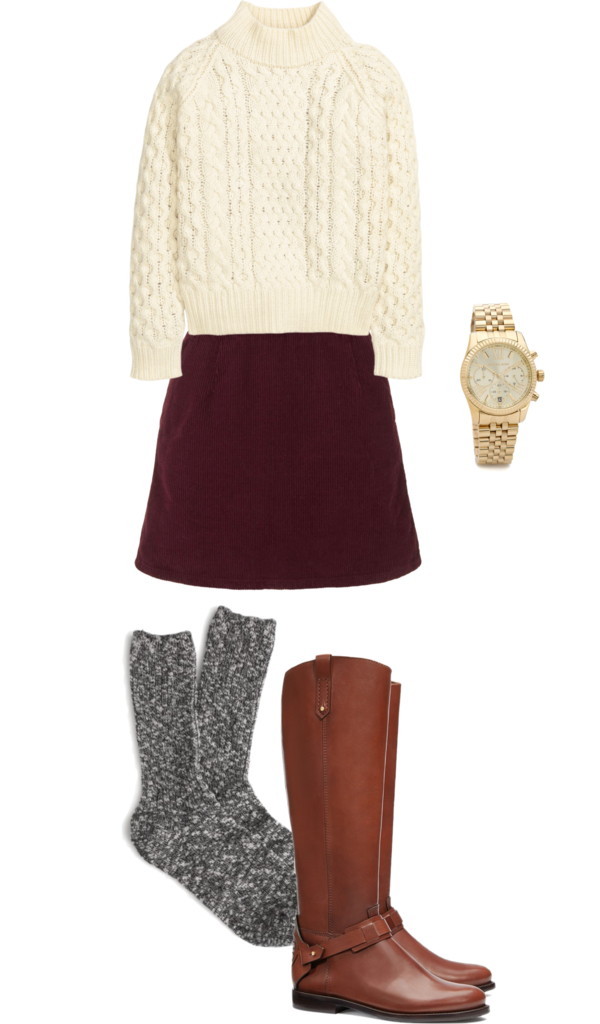 A great, yet simple outfit for Thanksgiving is to pair a chunky turtleneck sweater, a mini skirt (in a fun fall color like burgundy), boot socks and a great pair of riding boots!
Sweater // Skirt // Watch // Boots | Socks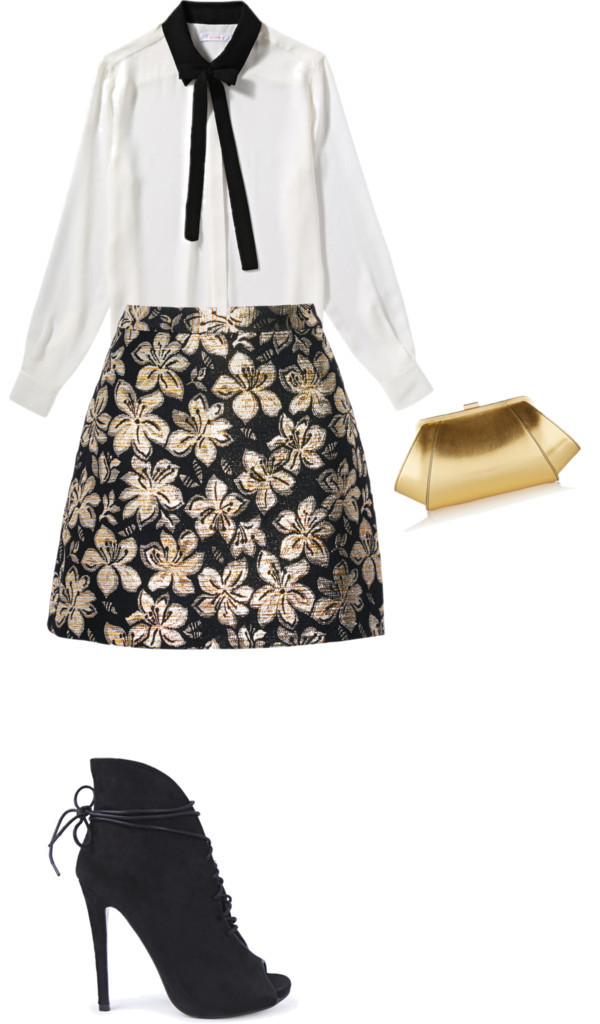 Getting fancy for Thanksgiving this year? Try something with a metallic shine! This gorgeous metallic printed mini skirt paired with a bow-tie blouse and open-toed booties will be a great way to be dressed up with a bit of edge.
Bow-Tie Blouse // Metallic Skirt  // Laced-Up Open-Toed Booties // Clutch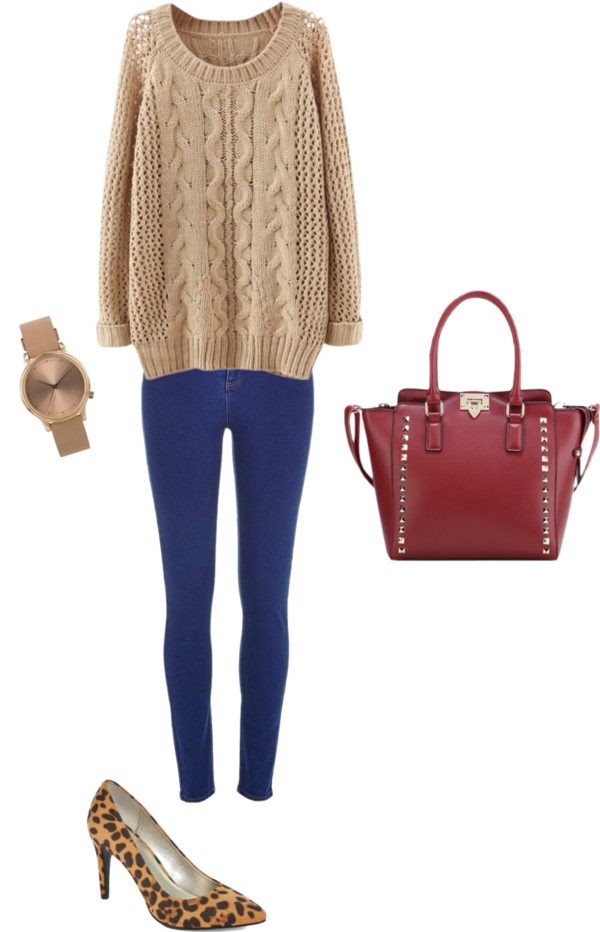 Want to go for a casual glam look? Pair your favorite sweater with a pair of jeans, a statement watch, and add some fun with a pop of color with your handbag and a sassy pair of leopard heels! Any pair of heels and structured handbag will work for this look.
Sweater // Watch // Jeans // Handbag // Heels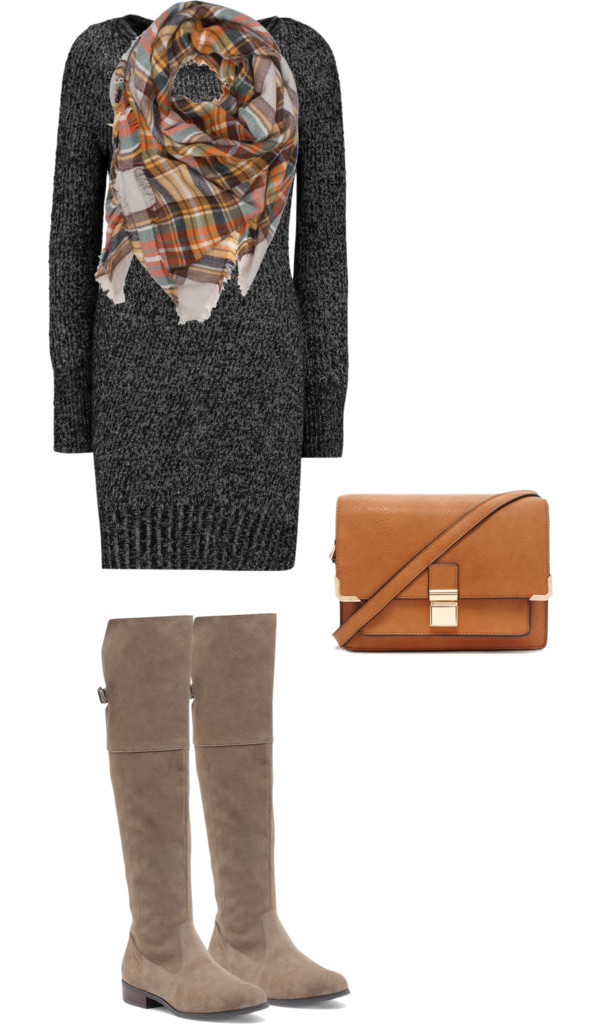 Dressy casual is my personal favorite for Thanksgiving – you can look nice while still being comfortable while eating, relaxing, and hanging out with friends and family. A gorgeous sweater dress paired with a blanket scarf (or a not so big scarf) and some amazing over-the-knee boots will give a beautiful look without having to be too dressed up.
Scarf // Sweater Dress // Cross-body Bag // OTK Boots
Do you know what you're wearing for Thanksgiving this year?! I don't yet, but I'll be sure to make it comfy. We are cooking this year for the first time (just for ourselves so not too much pressure), but I'm still nervous about it. Wish us luck!
casual thanksgiving outfits fancy thanksgiving outfits thanksgiving thanksgiving outfit ideas Thanksgiving style what to wear for thanksgiving 2015