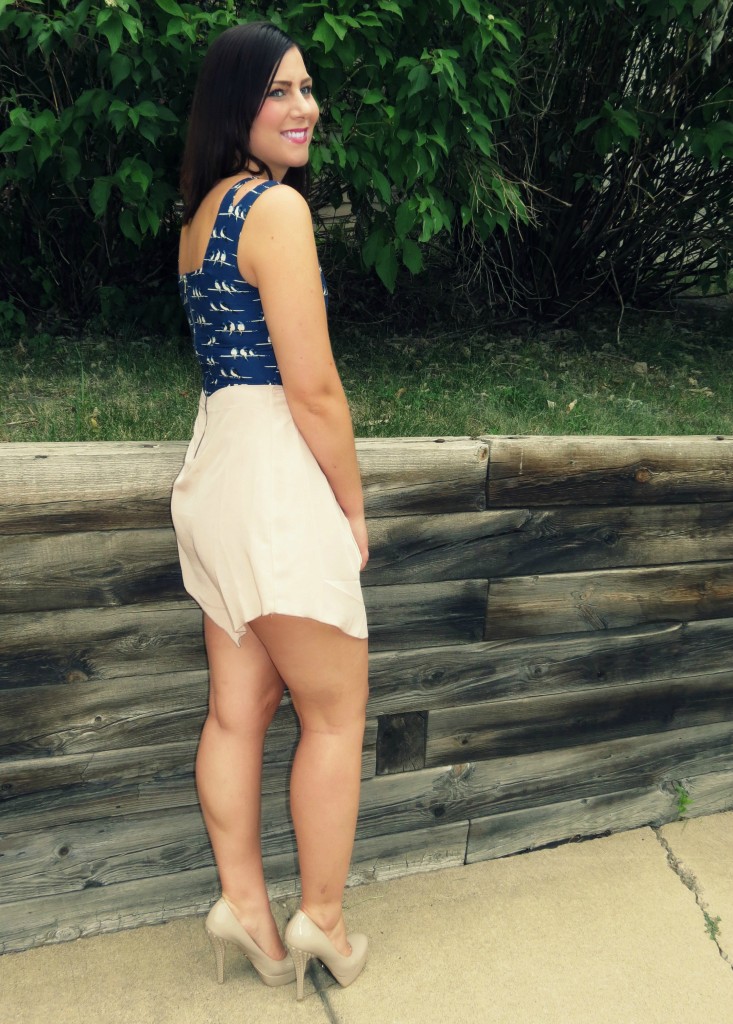 I have finally reached that age where it is rare to go a season without a wedding.  Friends, cousins, friend's friends… and before you know it, everyone is getting married! The question is what to wear? If you're like me, finding the perfect dress to wear to a wedding can almost be as challenging as the bride to be and her search for the perfect wedding dress (not that I would know for sure)!  You want it to be seasonal and practical for the reception portion (dance, dance the night away, right?!)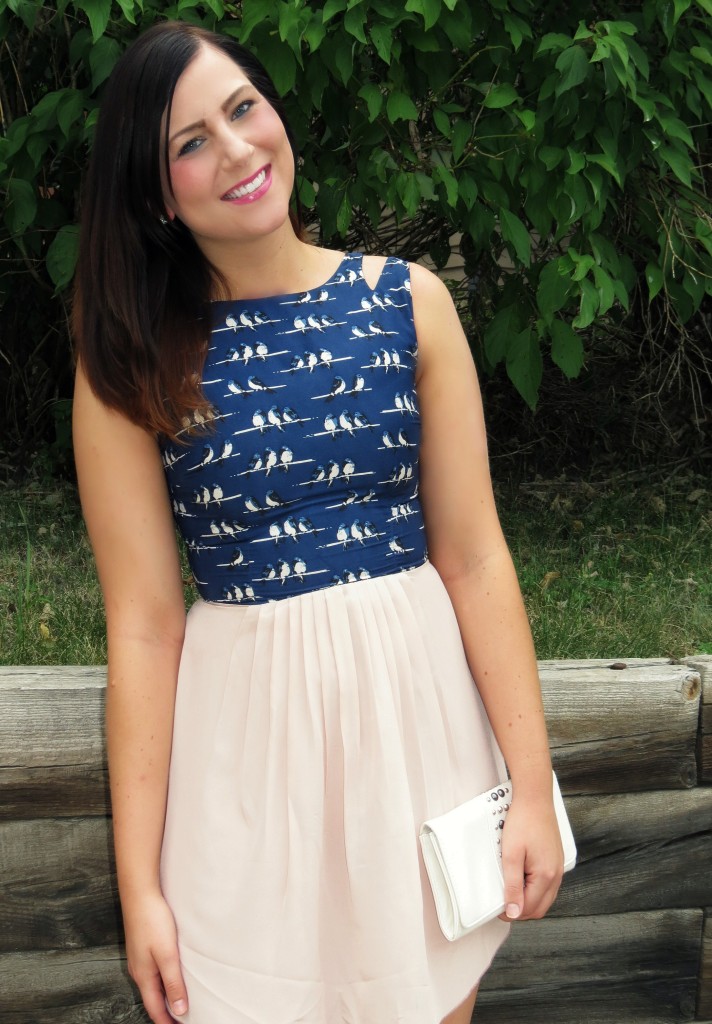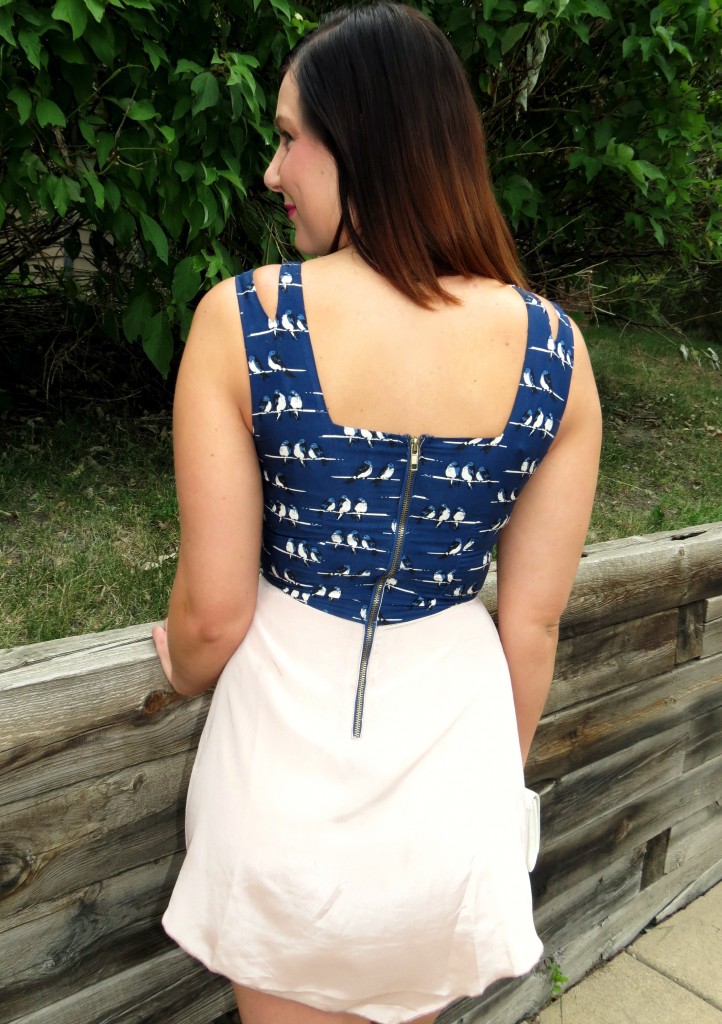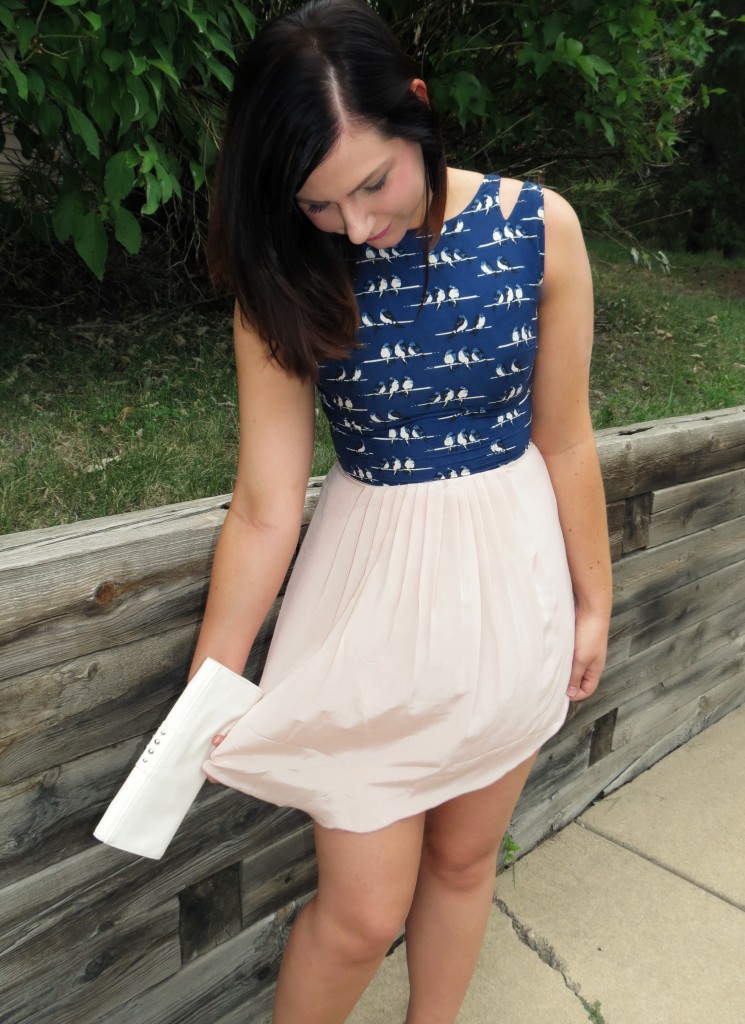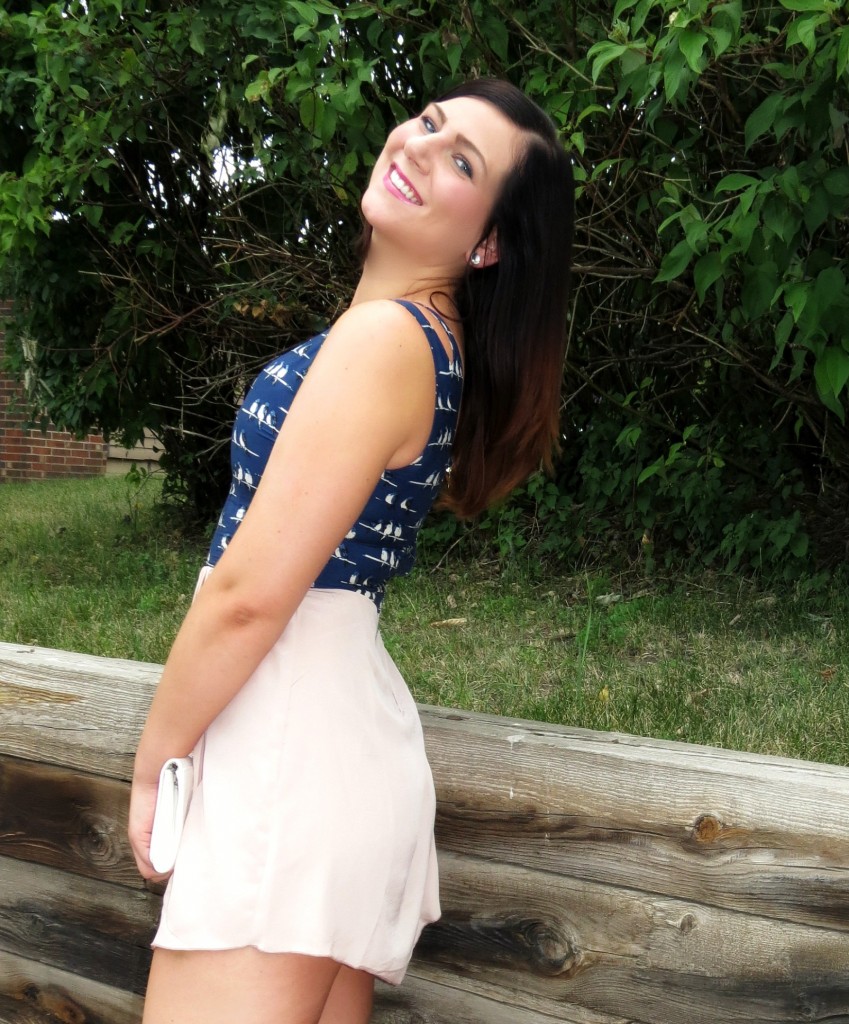 Well this season, Heiress came to the rescue by sending me this gorgeous, unique dress perfect for the summer wedding season!  The navy blue conversational bird print on top and a flowly feminine asymmetrical skirt, I couldn't help but fall in love the moment I saw it on their online shop!  I kept the styling simple with nude pumps and a white clutch because I love the detailing on this dress all on its own (the zipper on the back, the detailing on the straps, the assymetric skirt, could it get any better?!) and didn't want to take away from that. This beautiful dress from Heiress is still available online here. If you want to know more about Heiress, check out their site here, subscribe to their blog that posts about top trends.
Speaking of weddings… my good friend just got married in Mexico a couple weeks ago and her reception is tonight in Iowa! I am on my way there this afternoon and can't wait to see her and some of my girlfriends from college! I haven't seen some in six months, one in a year and one of my friends in two years! It will be a great night and a fun weekend, hope you all have a great weekend!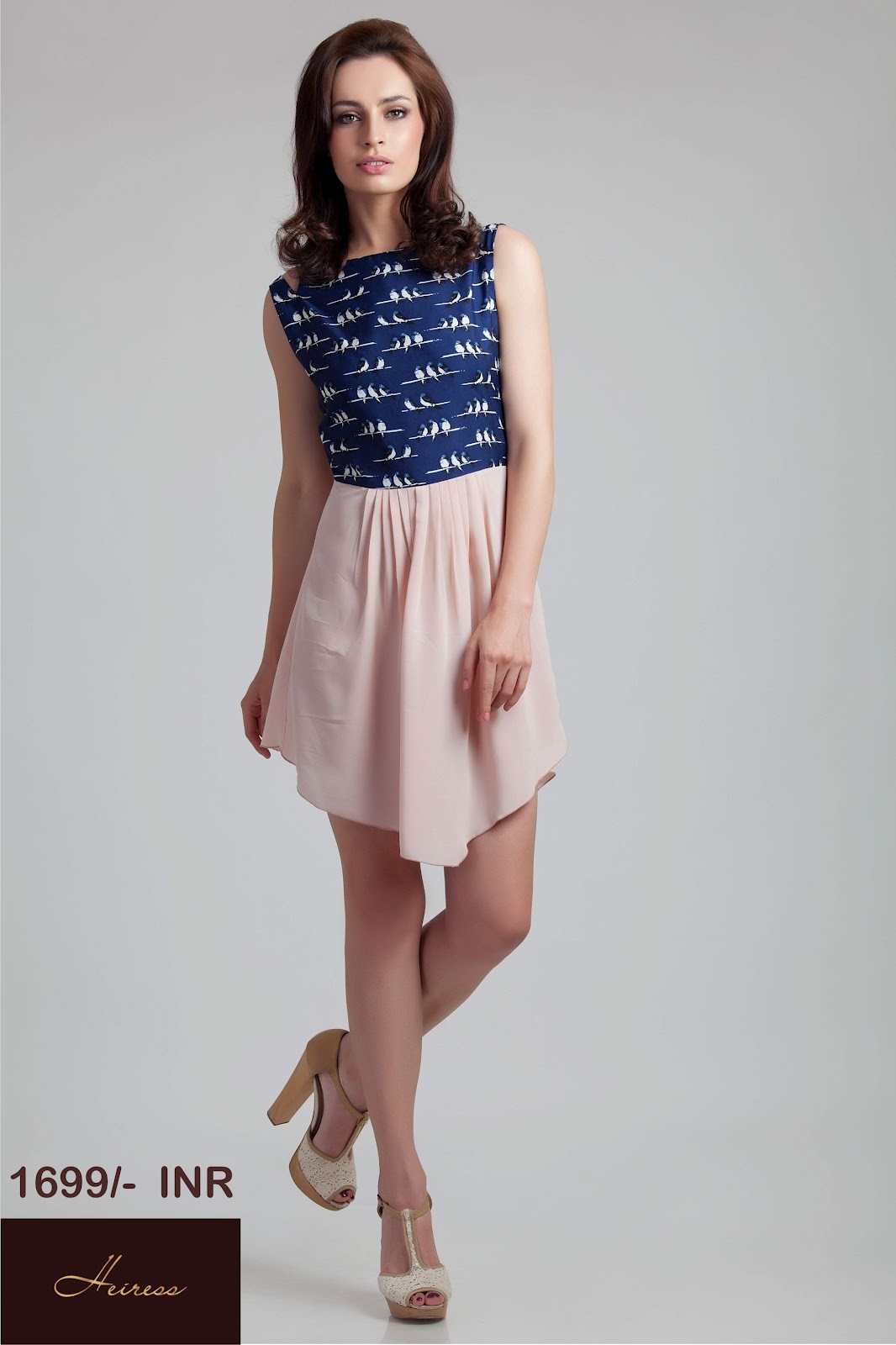 My other favorite dress picks from Heiress: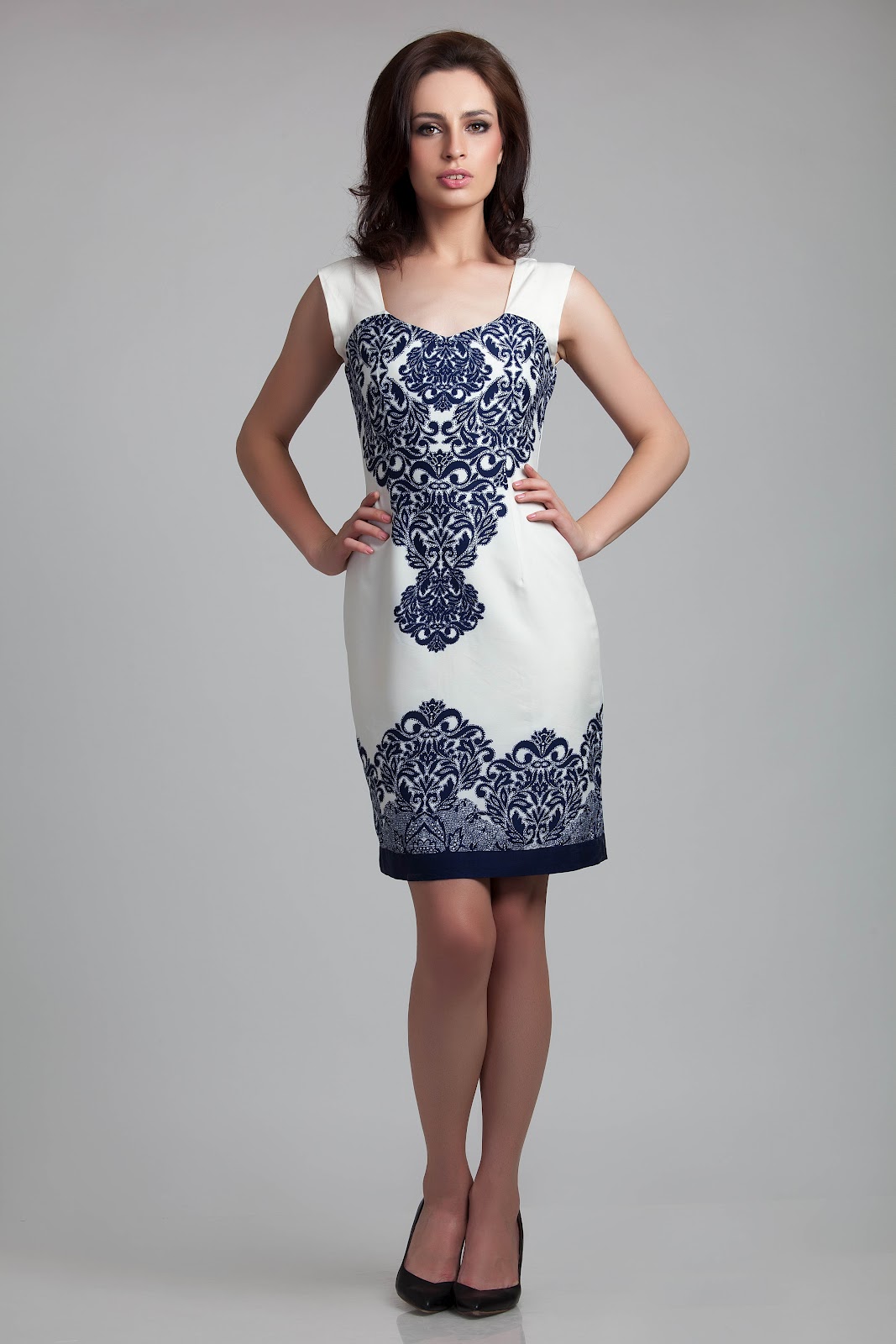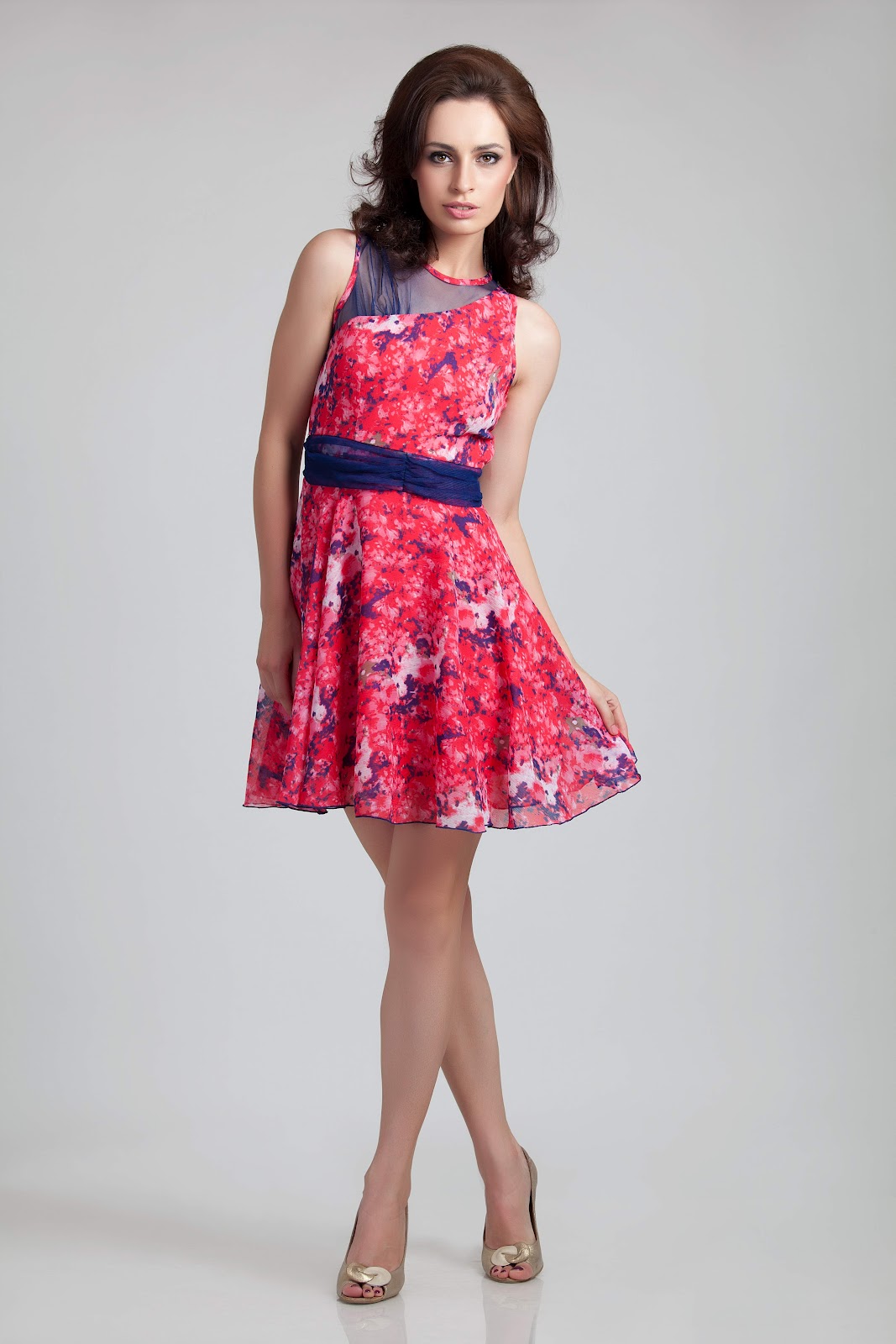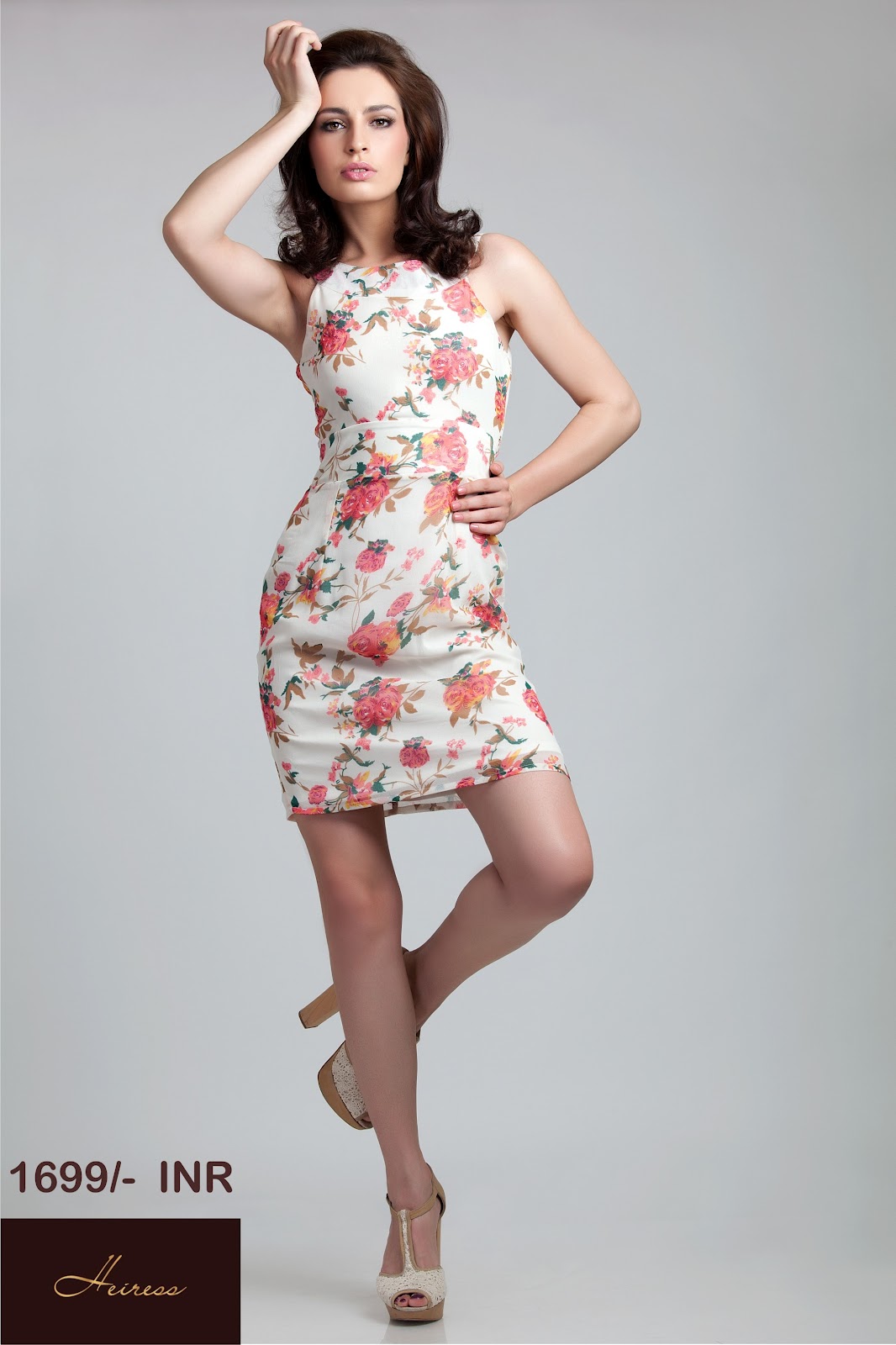 Dress- c/o Heiress :: Available here
Nude Pumps- Rachel, Rachel Roy :: Similar here
Clutch- Aldo :: Similar here
Disclosure: Heiress provided the dress seen in these photos free of charge.  I was not paid to write this post and all opinions are my own. 
……………………………………………………………………………………………………………………………