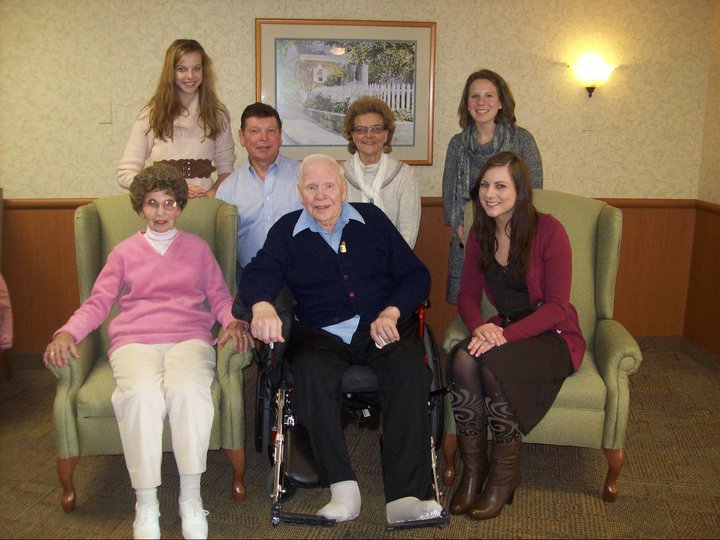 Just a few short weeks after my grandma's funeral (my mom's mother), my family found out that my dad's father was placed in hospice within the nursing home. I was devastated to say the least… not that I wasn't eventually expecting this news as his health has deteriorated over the past couple years, but how, how could my family be going through this again?
As much as I was upset about my grandpa, I also immediately thought of my grandma, who took care of my grandpa day in and day out from full health to days where he barely remembered her name, a love so strong and true it is hard to describe. I also thought of my dad, my aunt, uncle, cousins, sisters and all of my grandparent's friends, they would all be faced with the same sadness and feeling of loss. What would my grandma do with her days when she visited my grandpa twice a day each and every day? He passed away last Friday and although I felt some relief, I didn't know what it would be like to go through all of this again.
Yesterday my family said good-bye to my grandpa, military honors and all, as he served as a part of the United States Army combat infantry in the European Theatre in 1943. A true honor that my grandpa rarely shared with others, which is a good example of how modest he was when it came to his accomplishments. As we went through the visitation and funeral, I felt such a strong surrounding of love with my family that  helped me overcome my feelings of sadness.  Our love and faith was stronger than my feelings of sadness, doubt and confusion.  My family's love and commitment to each other reminded me of just how much grandpa was loved and still is… and how he is in a better place now, at peace.  He has been suffering for a long time and just wanted to be at peace. He is finally at peace and my family can finally breathe knowing he's watching over us.