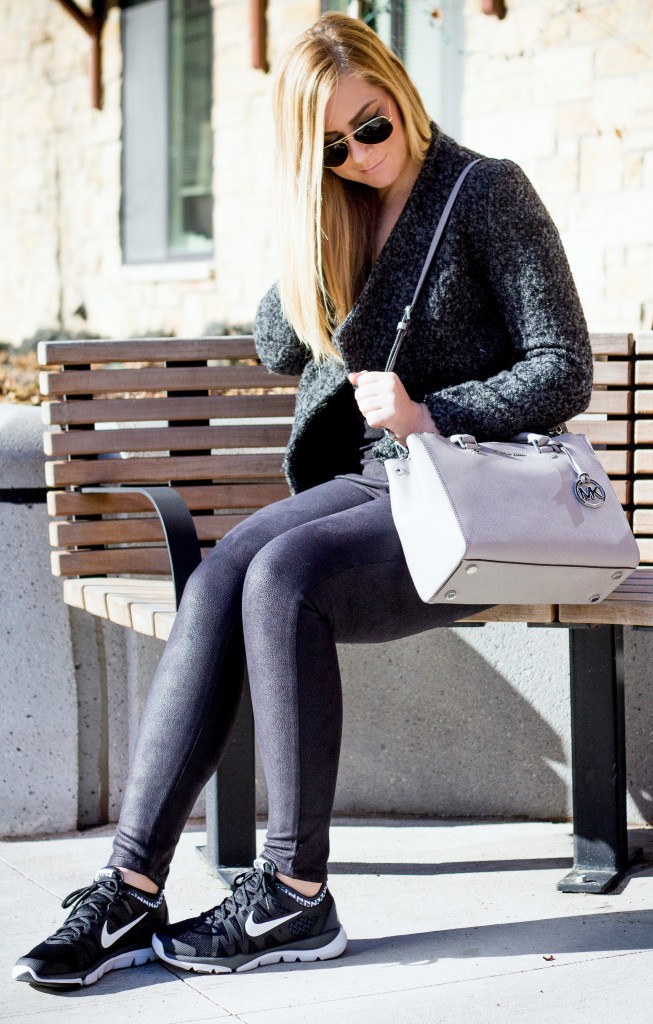 I'm in love, I'm in love – and I don't care who knows it! This pair of Nikes has me feeling all the things (okay that's a bit dramatic, but surely you understand, right)? My most recent obsession (yes I know, I'm obsessed with everything) are Nike sneakers. I have always loved the look of them, but I didn't always have a reason to own more than a couple pairs for working out. Now that I can wear more casual looks to work, I love the idea of having more pairs that stay "nice" for casual wear vs. destroying them while running outside or using the elliptical in the gym.
This weekend, I loved the idea of pairing them with my new faux suede leggings from Liverpool Jeans Company. I reviewed another pair of jeans from them in this post, and have to say I'm equally as impressed with their leggings. Super comfortable and great for that off-duty look. With a black t-shirt and over-sized jacket, it is definitely going to be a go-to weekend look from now on. Aside from this pair, I have my eye on this blush pair (as mentioned here), this gold, reptile skin pair, and this pair in white/black/brown.
P.S. Love Ray-Bans? Love the ability to switch out for another awesome pair of sunglasses any time  you want?! Join the Endless Program for DITTO and use code RACHELSLOOK for one month free (trust me, you are going to want to try this out)!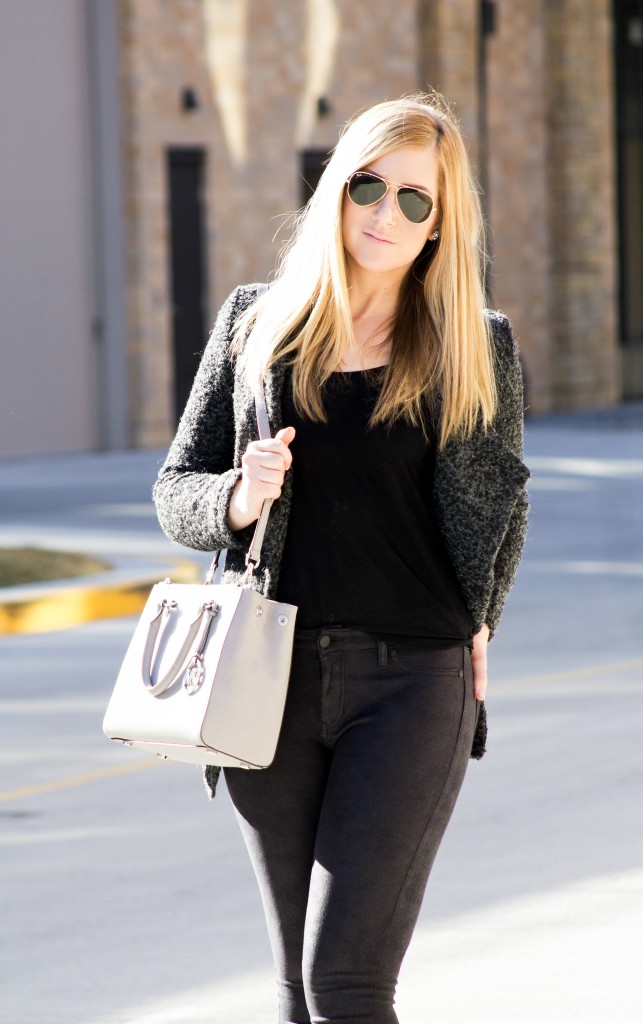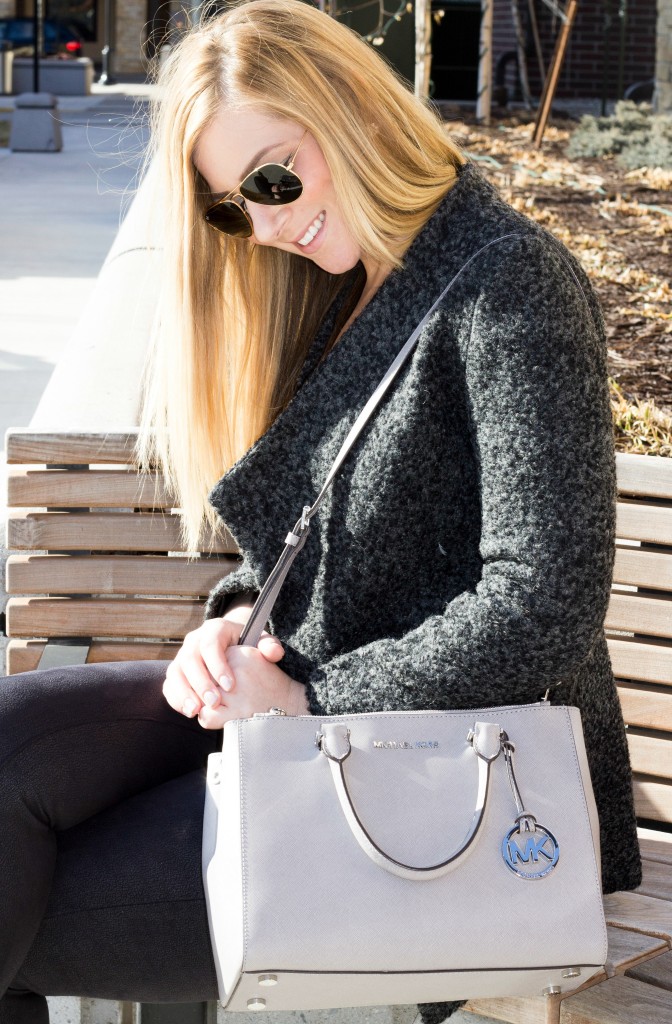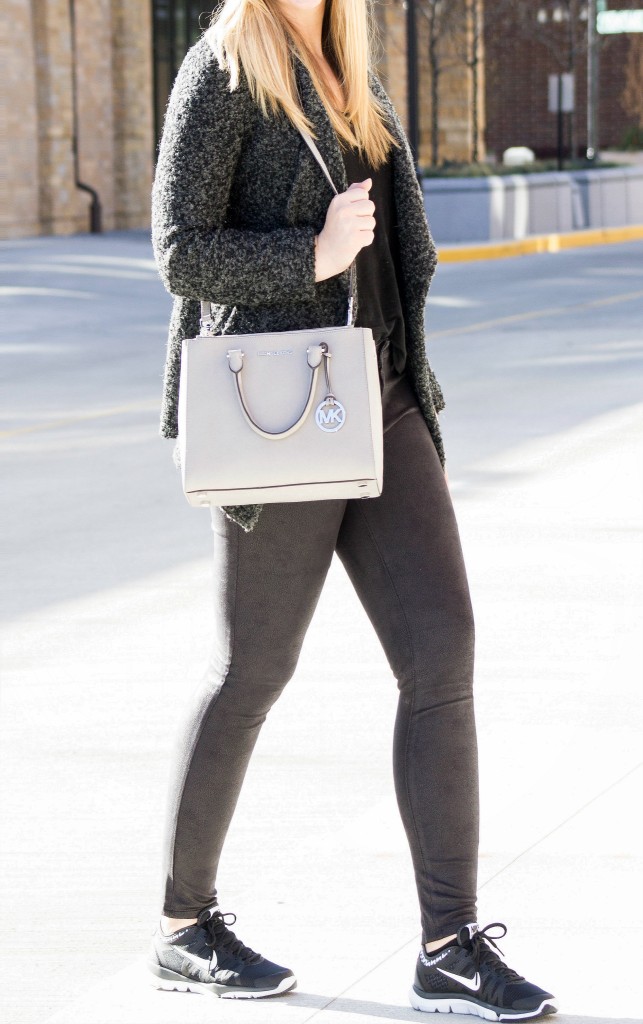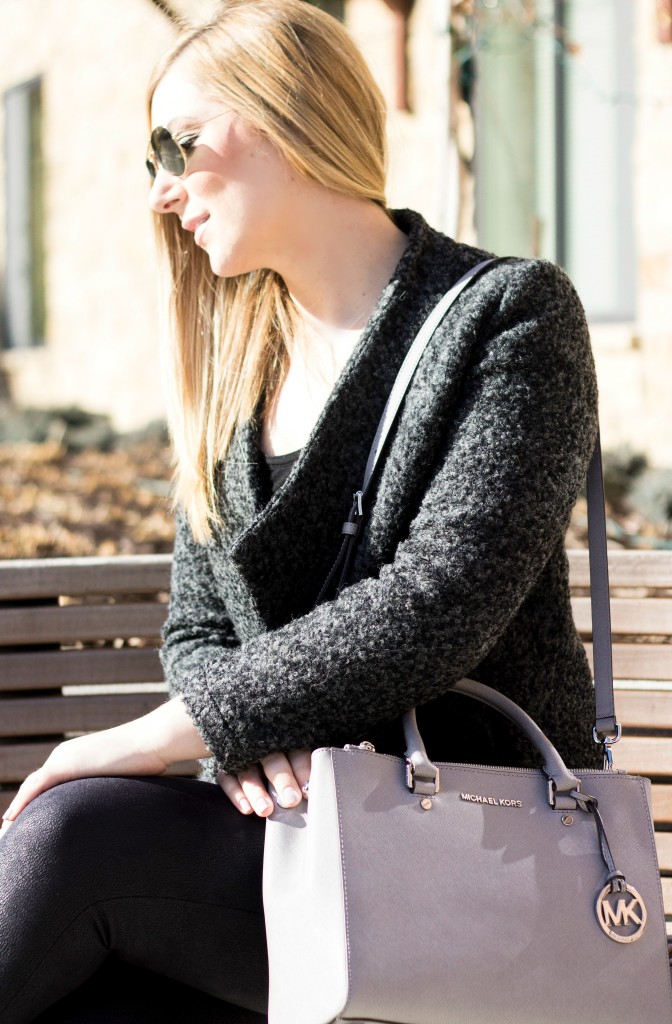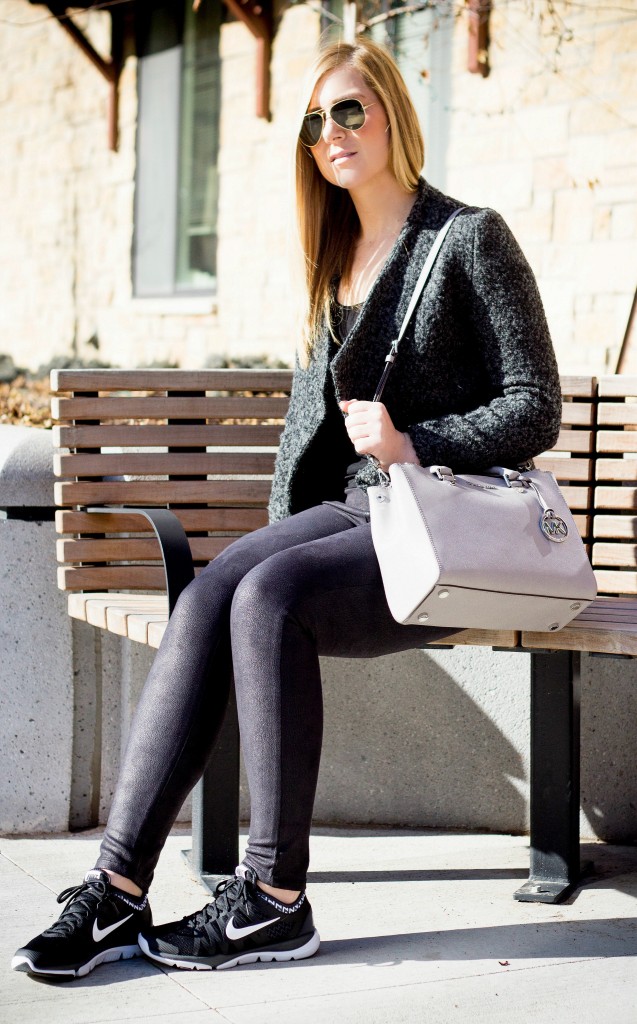 What I'm Wearing:
Nikes, Kohl's | Leggings, c/o Liverpool Jeans Company | T-Shirt, The Outnet
Open-Face Jacket, c/o OASAP (Similar here and here) | Michael Kors 'Sutton' Handbag, c/o Lyst
Ray-Bans, c/o DITTO (Get your first month free with code: RACHELSLOOK) | Lipstick, "Naked Dolly"