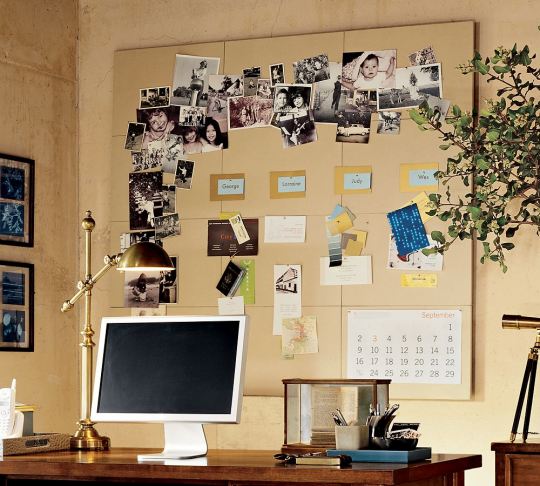 Most of my career posts have been pretty serious (of course jobs/careers are a serious subject), but I wanted to do something a little more fun that is still important to stay motivated throughout the day: creating a personalized office environment.   The important key to this is making it about you, and considering what is a good balance between fun/distraction and how to keep yourself motivated through your office space setup. Here are some of the ways I created my own personal work space:
I wanted to have some artsy, pretty things, so I bought this Snow & Graham 2012 Calendar to liven up my cubicle.  It is bright and colorful prints that add just the right amount of cheer!  For more color, I have some fake flowers by my phone to add some extra cheer.
I also created an accomplishment wall.  Sometimes when you get overwhelmed at work because of meetings, co-workers or what you have to get done, it is nice to look over and remember how all of your hard work has paid off in the past.  I often get frustrated trying to understand all of my company's products when I'm writing about them and it is such a great feeling to take a break and look over and see some of my past accomplishments to remind me that the work, as long as I do it, pays off in the end.
Additionally I have my "fun" wall. This is full of drawings and pictures my co-worker and friend from my old job made for me, as well as photos of family, friends and my boyfriend.  I have the fun wall off to my right side because this is where I tend to look when I need a break from starring at Microsoft Word and everything seems to put a smile on my face.  For me, it is also the ultimate reminder of why I'm there, motivating myself to work harder and work for those people in my life who have always supported, believed in me, and encouraged me to do my best.
And for fun, I wanted to show some office inspiration from Pinterest (<– you can follow me at Rachel's Lookbook here)!  Of course, if you don't work from home, you have to deal with the space given to you at your office, but there are still some great decorating and organization ideas that you could incorporate in your cubicle:
Additional office space resources and inspiration: