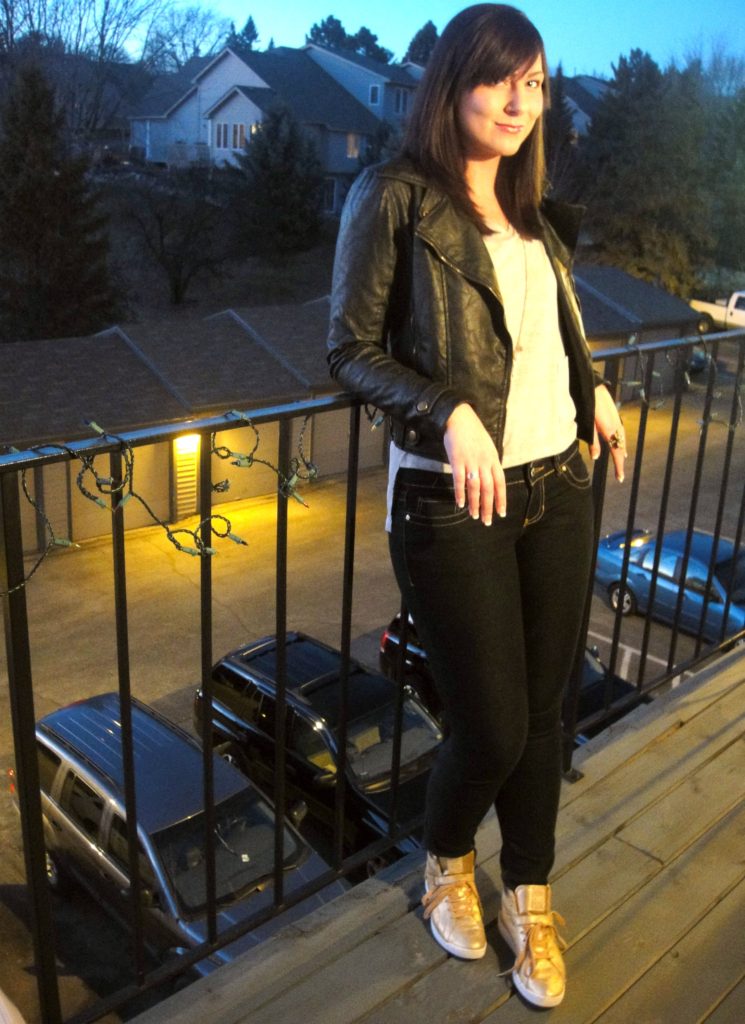 I don't always get the opportunity to wear whatever I want because there are certain limitations in my office environment. Even on casual Fridays, I probably couldn't get away with wearing these gold high tops, but I'm absolutely in love with them! In fact, I have been looking for a pair just like this for over two years, ordered them a year ago and finally wore them for the first time end of October. Now that they are broken in, they are so comfortable, and I wore this outfit while running errands with my sister in the Raleigh, North Carolina area. I always try to mix comfy and cute, especially for long days of errands, shopping or traveling. Add a little bright berry-shaded oe red lipstick and you're set for the day!
Gold High-Tops, Puma; Skinny Jeans, Younkers; Gray T-Shirt, Heartbreakers; Leather Jacket, Nordstrom Rack; Gold Key Chain Necklace, Forever 21; Gold Flower Ring, Forever 21; Red Lipstick, Yves Saint Laurent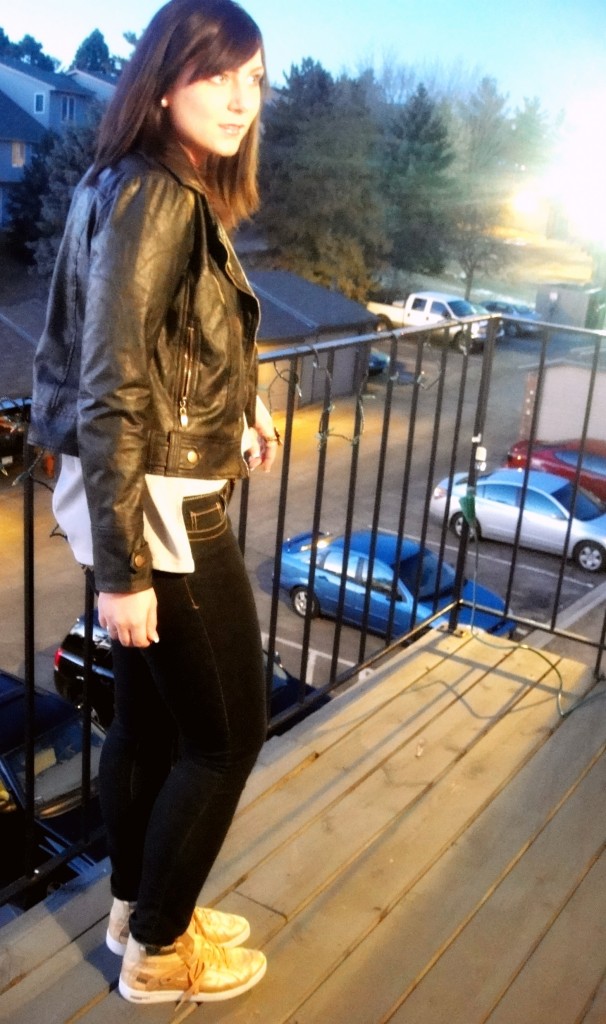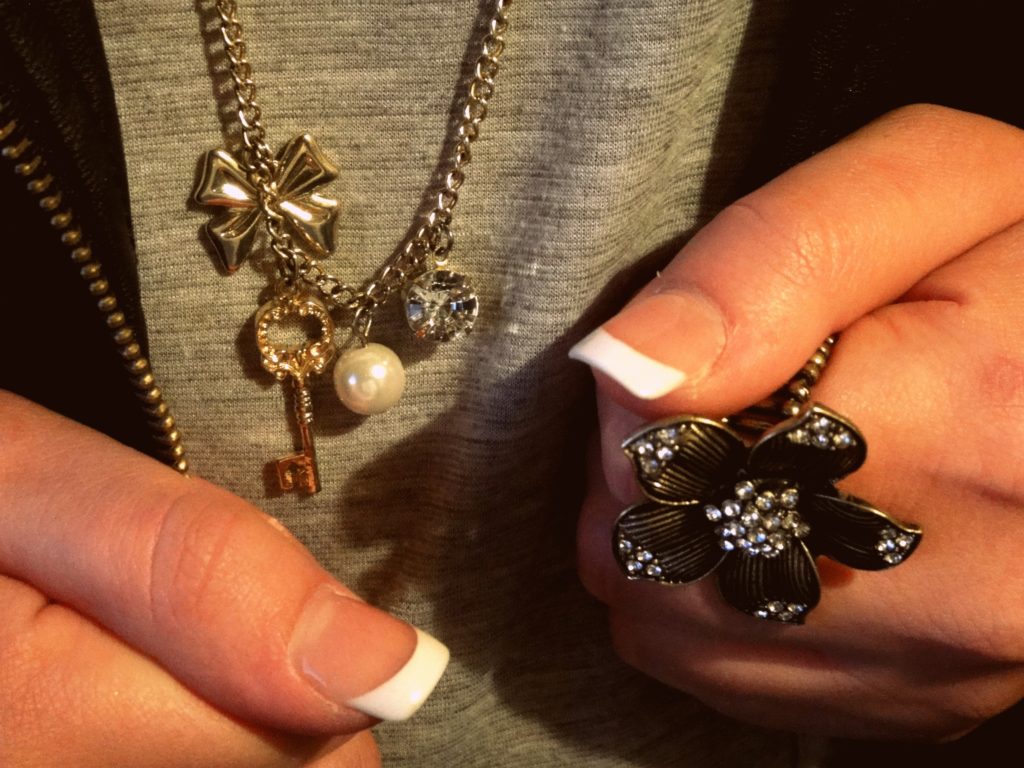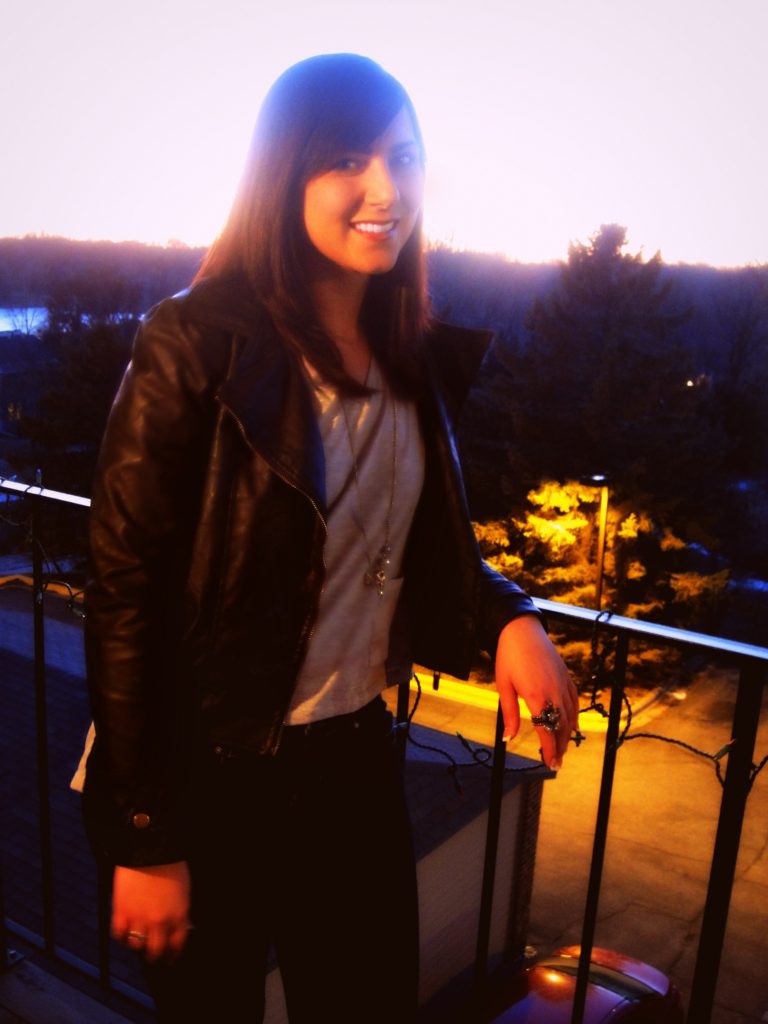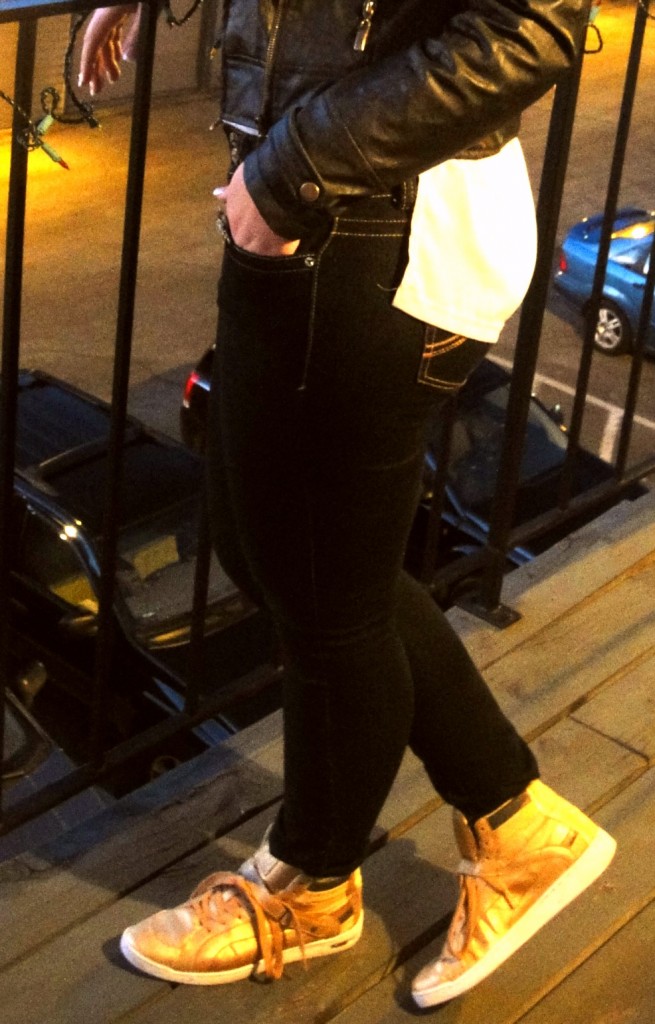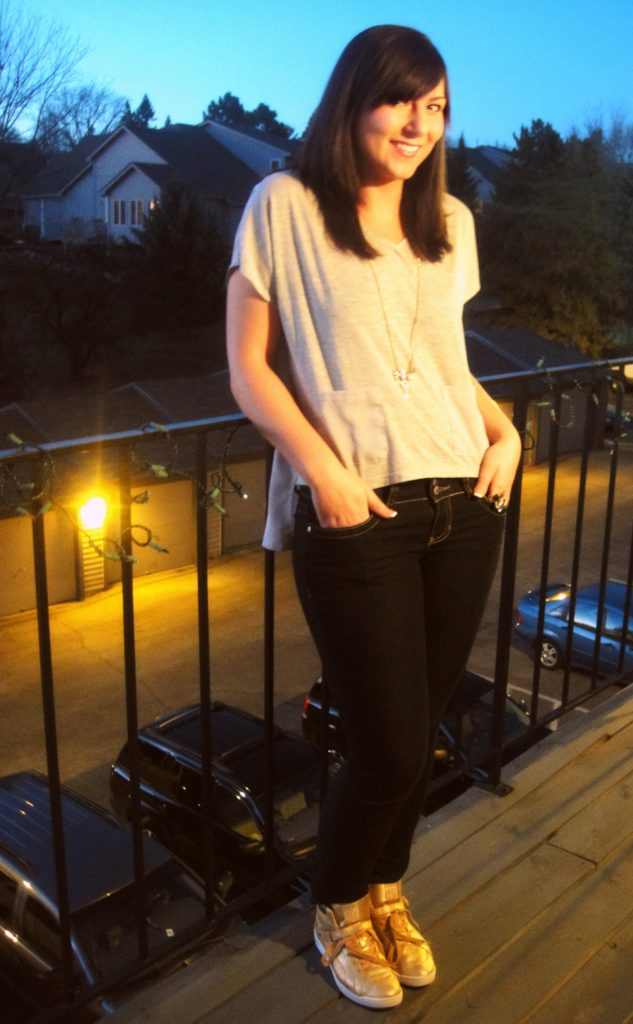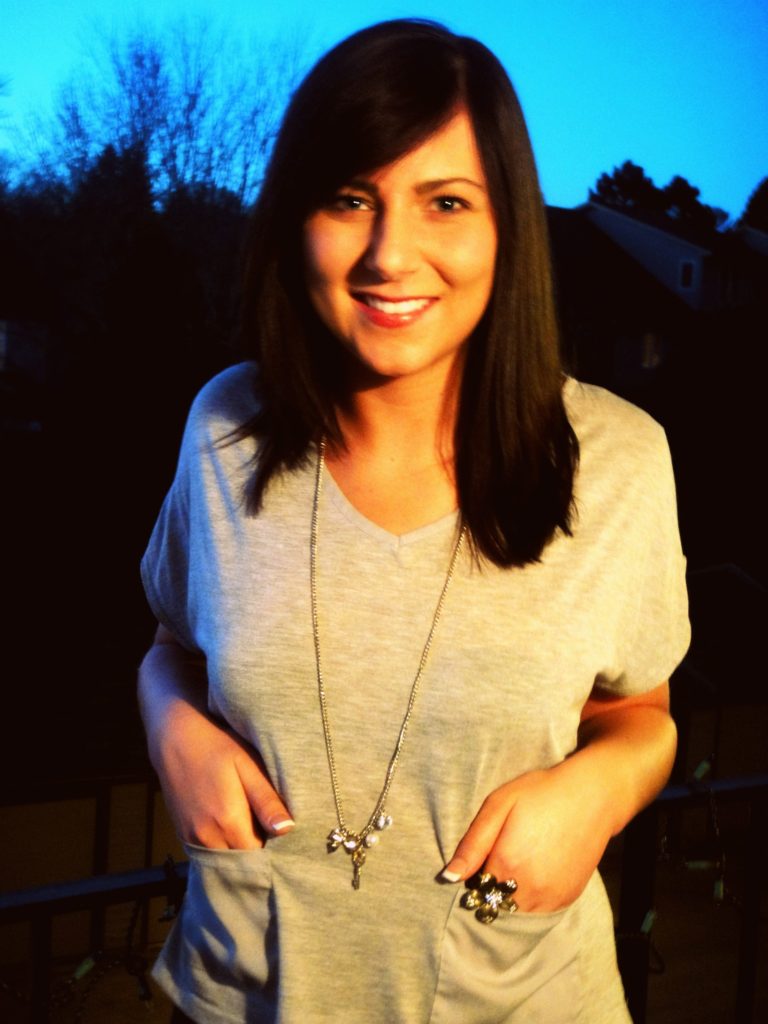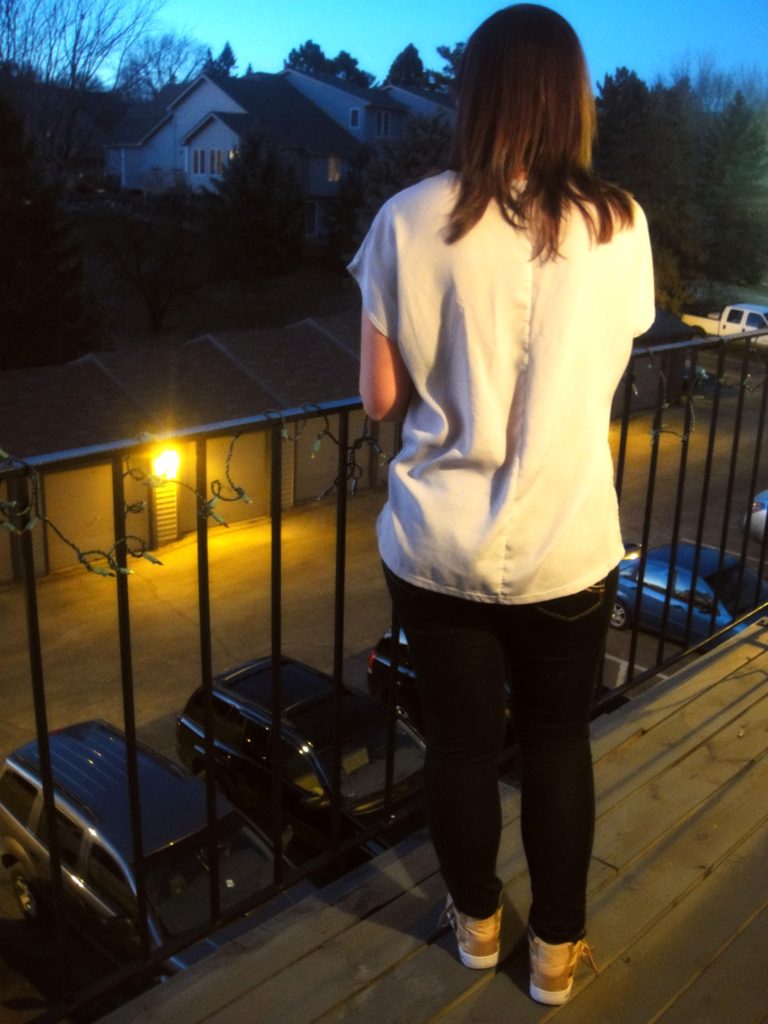 "DO" the LOOK:
Gold High-Tops: *INVESTMENT PIECE* These were the core of this outfit. I could have gone with comfy gold flats or leopard print flats as well, but the outfit is a lot more fun with these shoes (plus I feel like they really make the outfit me). There are tons of sneakers, whether Converse, Puma or Nike that can make an outfit more sporty without looking like you are about to go work out.
Skinny Jeans: *INVESTMENT PIECE* These are a staple in my wardrobe. I currently own four pairs out of the six pairs of jeans I have. I love skinny jeans because they really show off your shoes and your figure! Dark wash are always very flattering and give a great contrast to my gold kicks. If you want to show off some sweet kicks, skinny jeans are the way to go.
Gray T-Shirt: *INVESTMENT PIECE* Having a variety of plain tees, especially in neutral colors is always necessary for a complete wardrobe. They are comfy, easy to dress up or down and can be found a lot of places for less than $20 a piece. Here, another casual plain tee shirt or even long-sleeve shirt in a different color or graphic tee works here. I love the pockets and different length on the front/back of this one.
Leather Jacket: *INVESTMENT PIECE* Outside of work, this black leather jacket and my other beige-colored bomber jacket are my go-to outer wear (aside from winter) pieces. They "toughen" up any outfit and are a great contrast piece with more girly pieces such as floral prints and ruffles. A more classic jacket could work, but the kicks and the jacket together give this outfit a certain appeal… BA, rock star, whatever you want to call it 🙂 (Yes I did just say BA :)).
Gold Key Chain Necklace/Gold Flower Ring: Accessorizing with chain necklaces or gold is another definite go-to for me. It helps me glamorize a plain outfit and incorporates my personality. Again, this is where you get to choose how to make something you, whether it's a necklace, earrings, headband, hair piece… my pieces are pretty girly (a bow, a key, a flower, a pearl) as a contrast to my tougher pieces, but they are simple enough to pull it altogether.
Berry ("Mauve Me") Lipstick: For a daytime, errand-running make-up, I played down the eyes, sticking to a very light shadow and no eyeliner, just mascara. This way the berry-colored lip is the focus of the look without overwhelming anything and is also my pop of color.