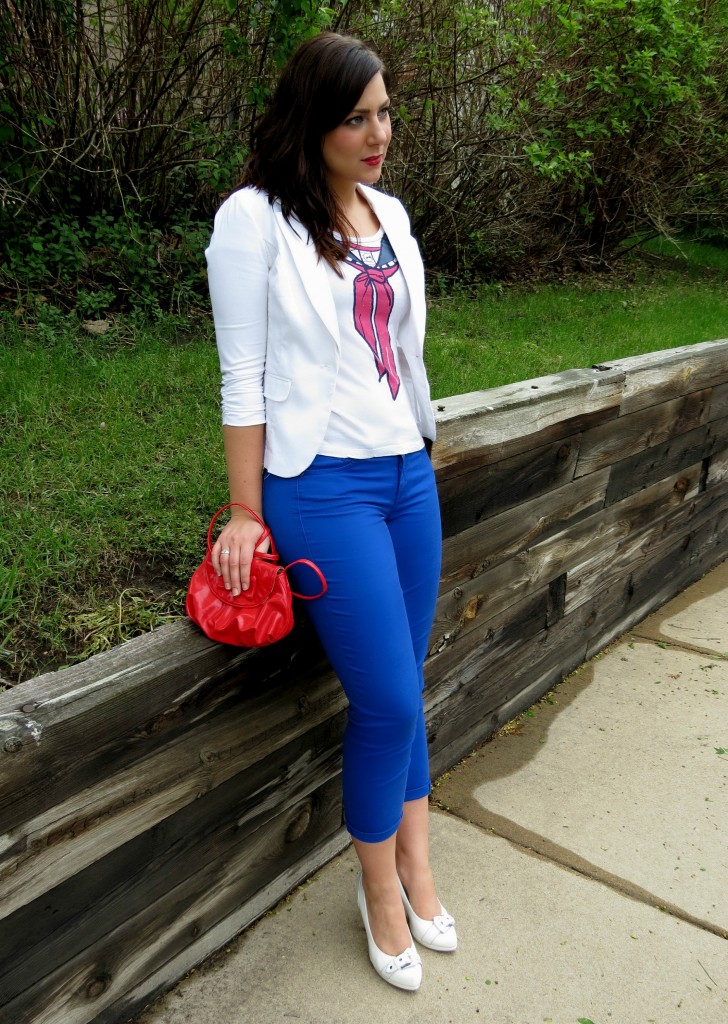 I was so excited when I found out the next Everybody Everywear was going to be Nautical themed.  I adore anything nautical themed, from the colors to the stripes and the anchors and lifesavers!  This shirt was actually bought for a party in the UK for my best friend's boyfriend (now husband!) that was sailor themed.  Three of us girls bought matching shirts and had such a fun time celebrating!  The white blazer and blue denim gave this fun shirt a more polished look, but I also had to add my fun red bow bag that also came from the UK!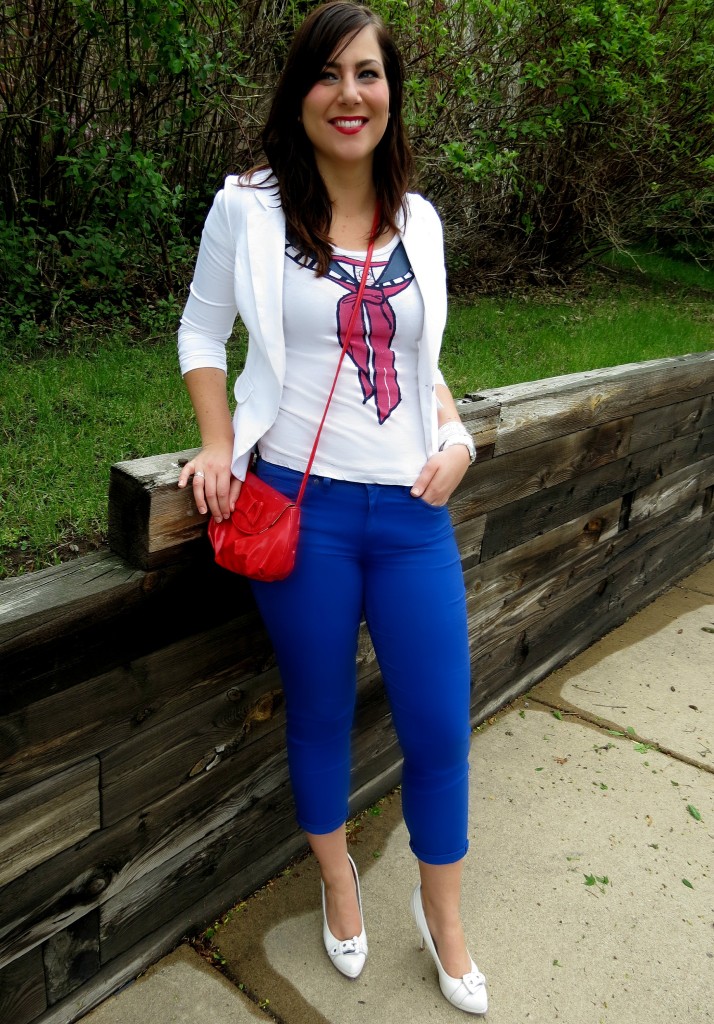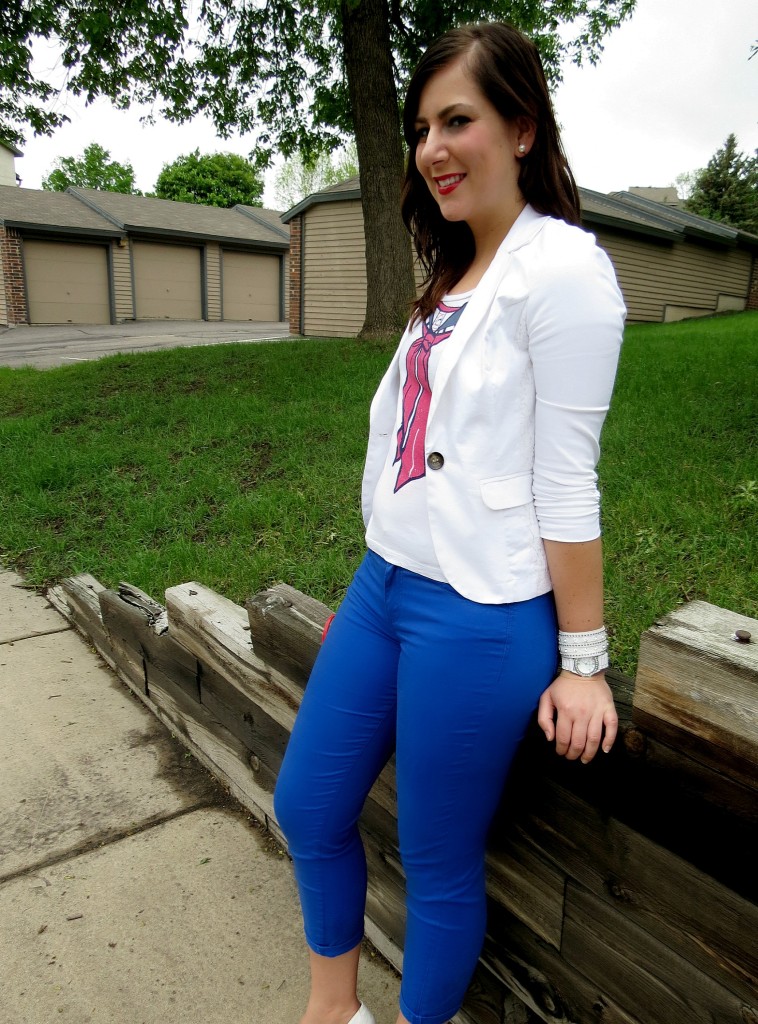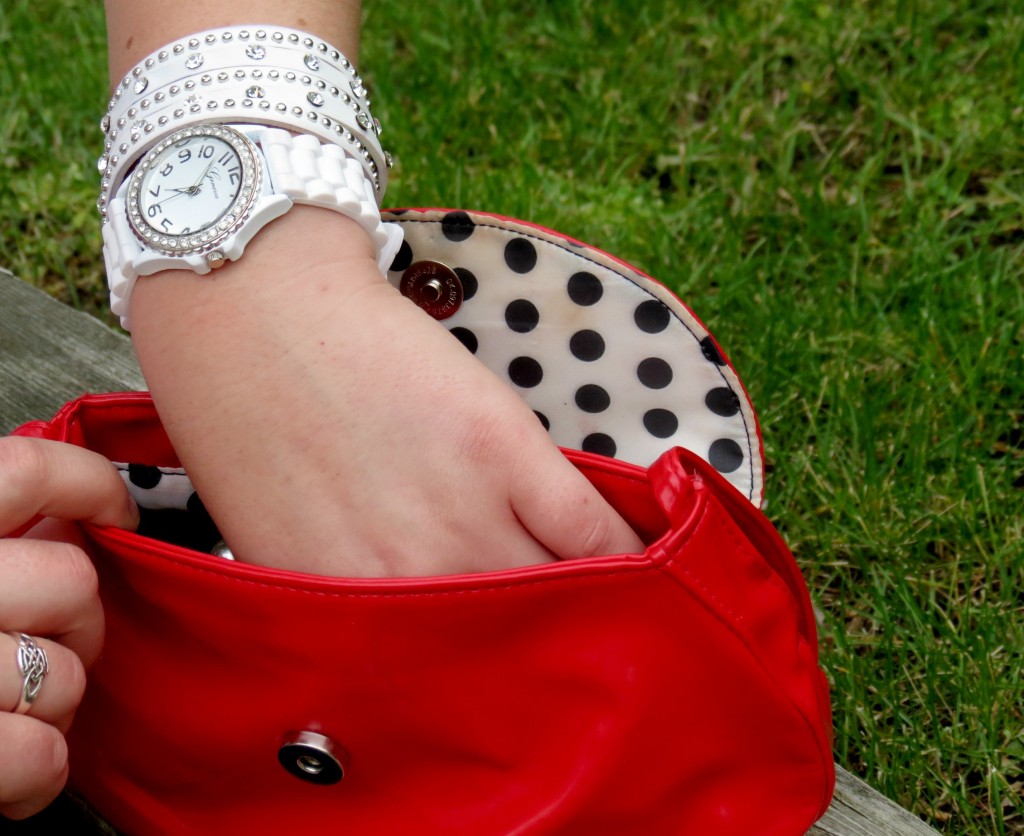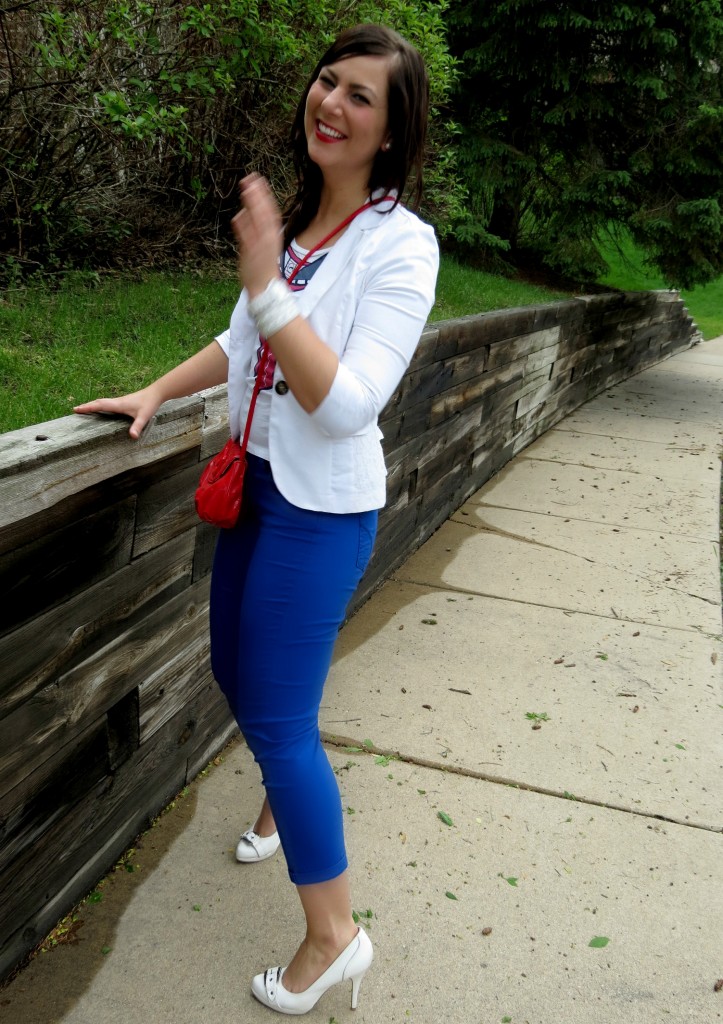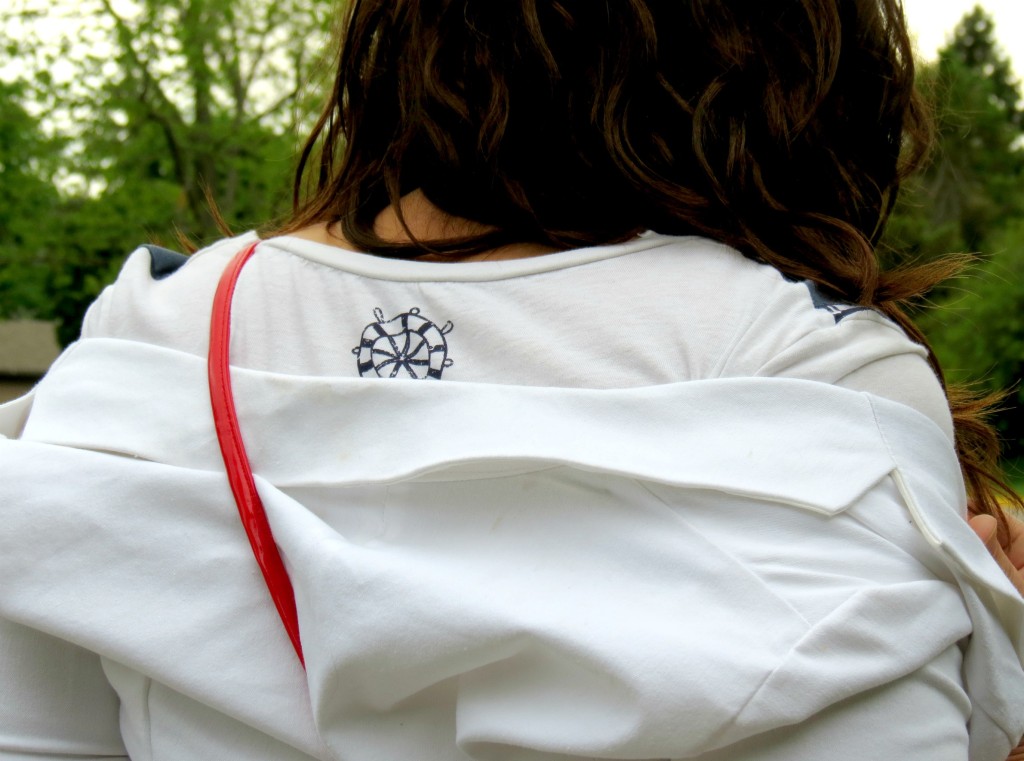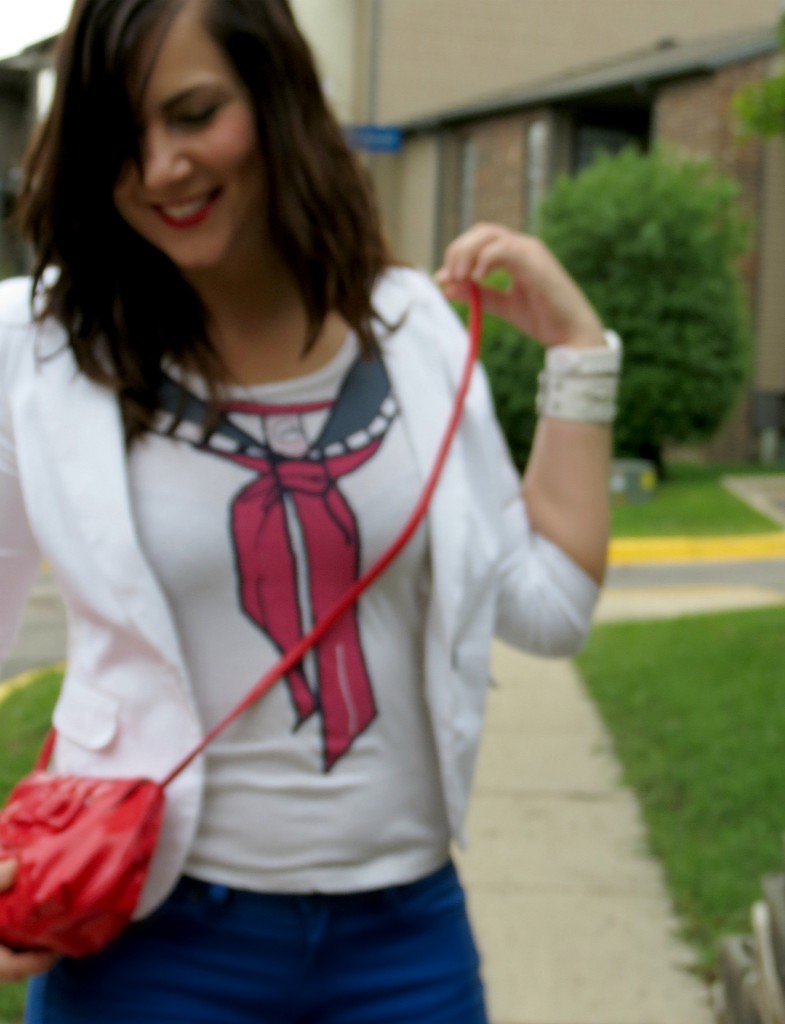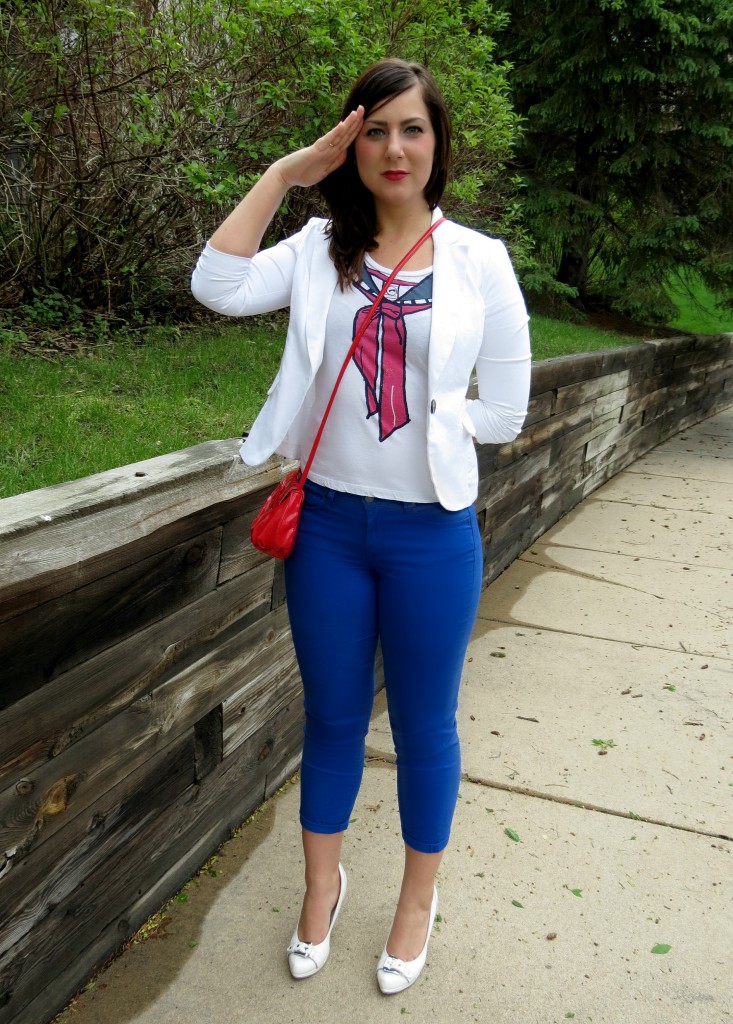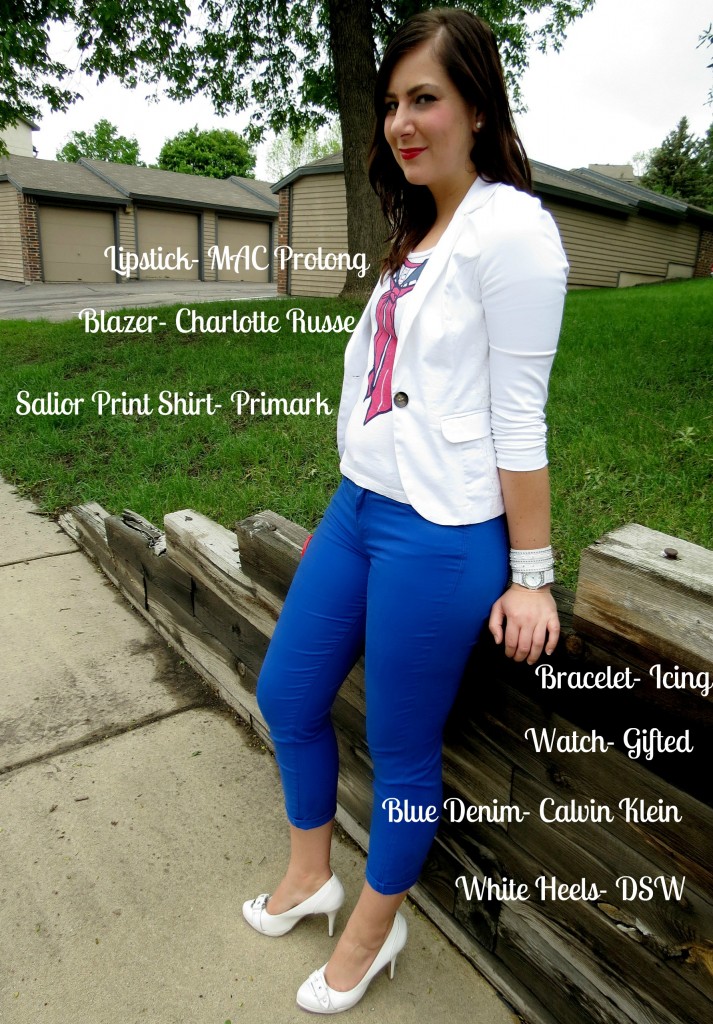 White Blazer, Charlotte Russe :: Buy here
Blue Denim, Calvin Klein :: Buy here
Sailor Shirt, Primark :: Similar here
White Heels, DSW :: Similar here
Red Bag, Primark :: Similar here
Lisptick, MAC Prolong :: Buy here
Watch, Gifted :: Similar here
Bracelet, Icing :: Similar here
**EXTRA** Sailor Party Style!
Here are a few shots from the party that the shirt was originally purchased for!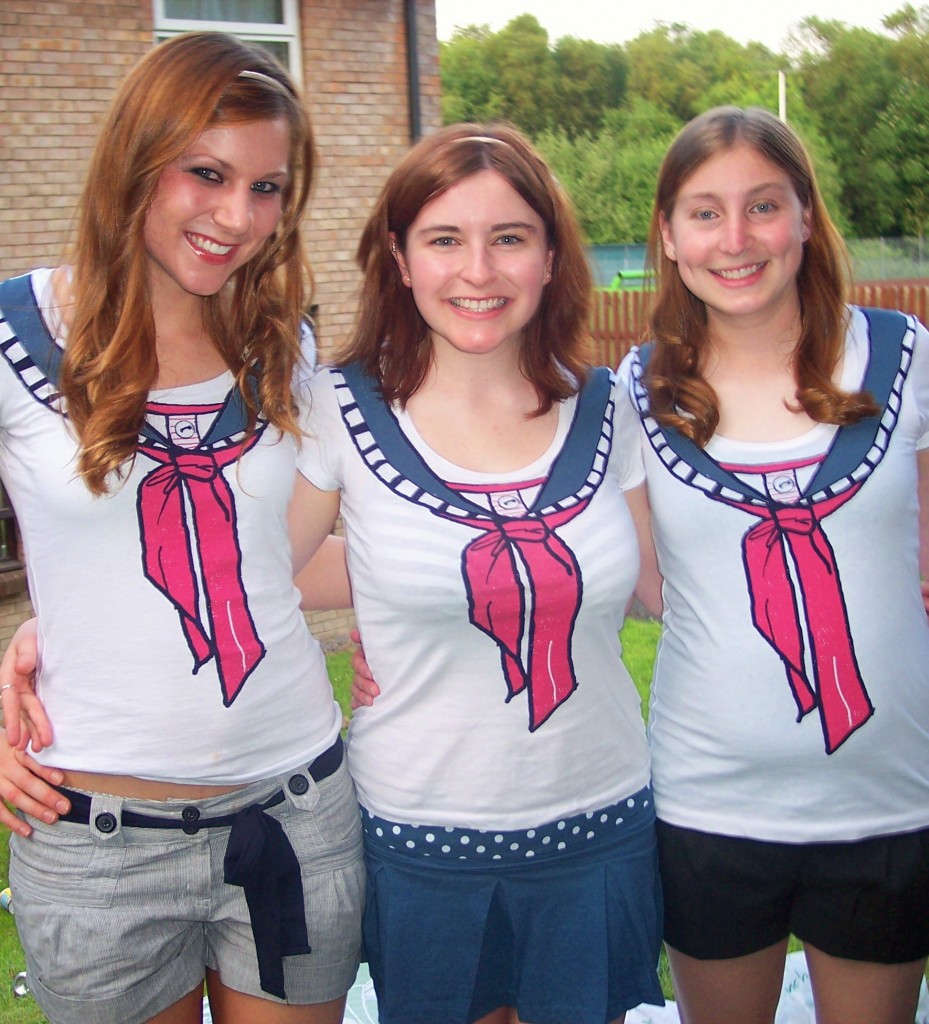 The girls in our sailor gear!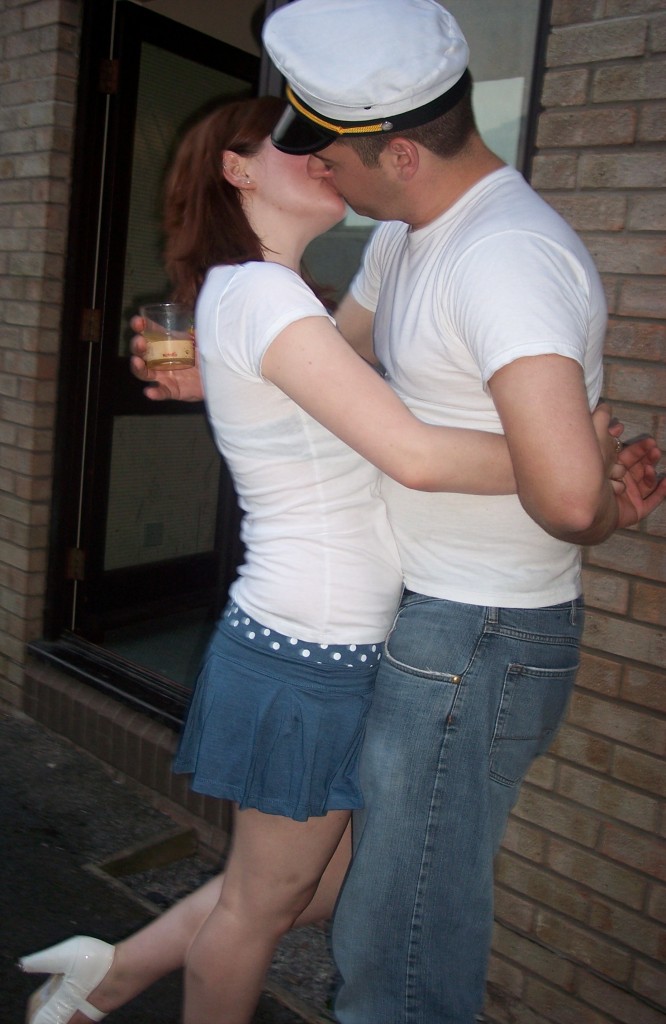 The happy couple… how much does this photo remind you of the famous Kissing Sailor photo?!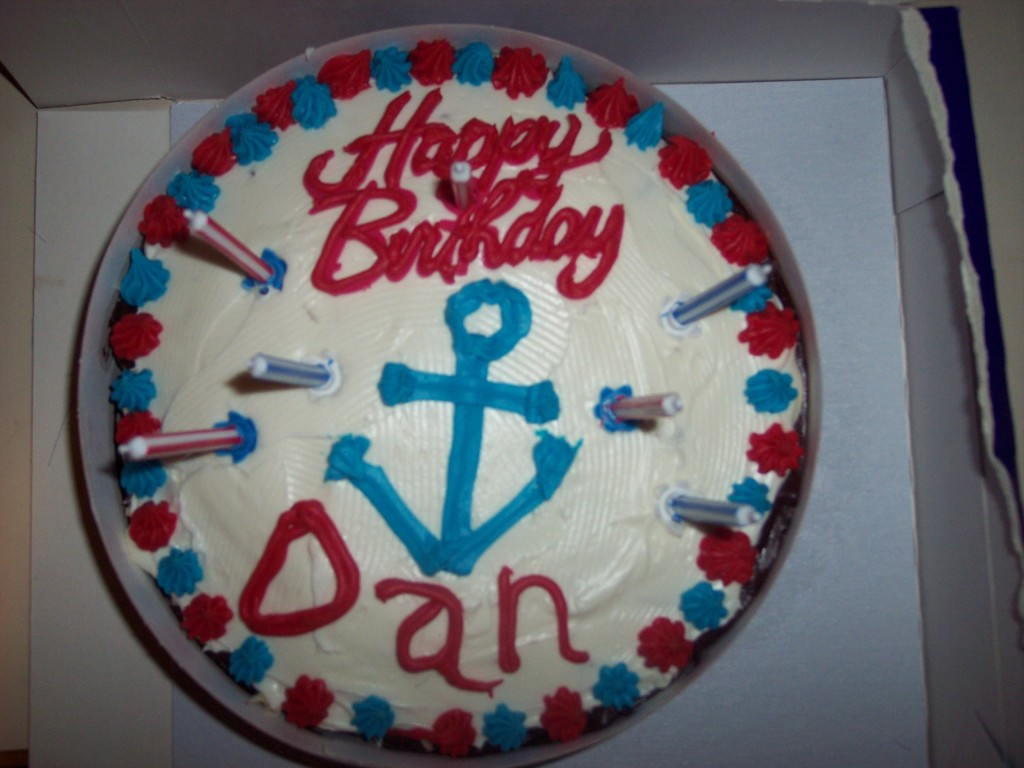 Birthday cake I made for the birthday boy!
……………………………………………………………………………………………………………………………
blazers blue blue denim Calvin Klein Charlotte Russe cropped denim heels MAC MAC lipstick Primark prolong pumps red red bag red bow bag red lipstick sailor sailor inspired wear sailor tee t-shirts white white blazers white ensembles white heels