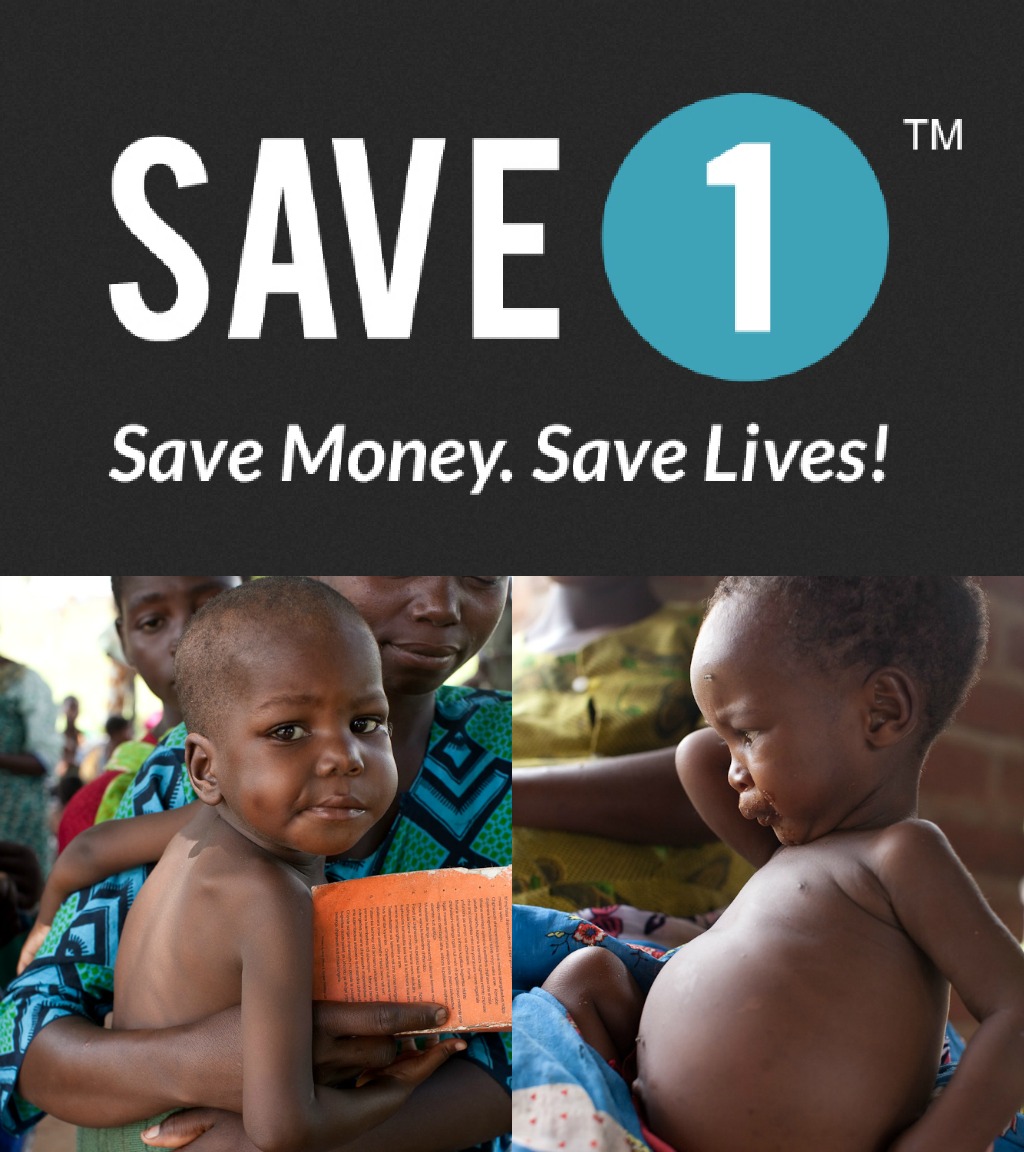 I am really excited to introduce a wonderful service and site to you today called Save1! Now, anytime I go shopping online, I always, and I mean ALWAYS check for coupons because even if you just save a few dollars, it is at least helping with the shipping costs (and sometimes the coupon is for free shipping).  That's one of the best parts about online shopping … the ability to simply and easily enter a promo code for savings (rather than clipping coupons and losing them in your purse).
Save1 works with over 5,000 of the top online merchants, including the Gap, Target, Overstock, and many more. Save1 brings you great coupons and deals to the places you shop at regularly. Why wouldn't you want to use the site just for the savings?
BUT WAIT… there's more. Every time you make a purchase through one of Save1's partner sites, you provide a meal to a malnourished child. Shopping and being socially responsible? There's not much math to do here, and it really is that simple.  On Save1's site there is a meal counter in the upper right hand corner, updated every time someone makes a purchase to show how many meals have been provided so far.
Save1 invites all of us to make a difference, and now I'm inviting you to make a difference. Of course there are plenty of other ways to get involved to help stop hunger, but by using Save1 as your main site to find coupons and save money, you are doing something simple in your everyday life that is also SAVING lives. It's a win-win situation! Please take the time to look at their site, read their story and learn more about how you can help.  

Sometimes it is just the little things we do within our everyday routines that can make the biggest differences. Let's work towards this cause together and provide meals for hungry children.