So I have been "organizing my closet" for close to a year now. I'm not kidding… it's that bad.  Last winter my closet decided it had enough and just detached from the wall. See below: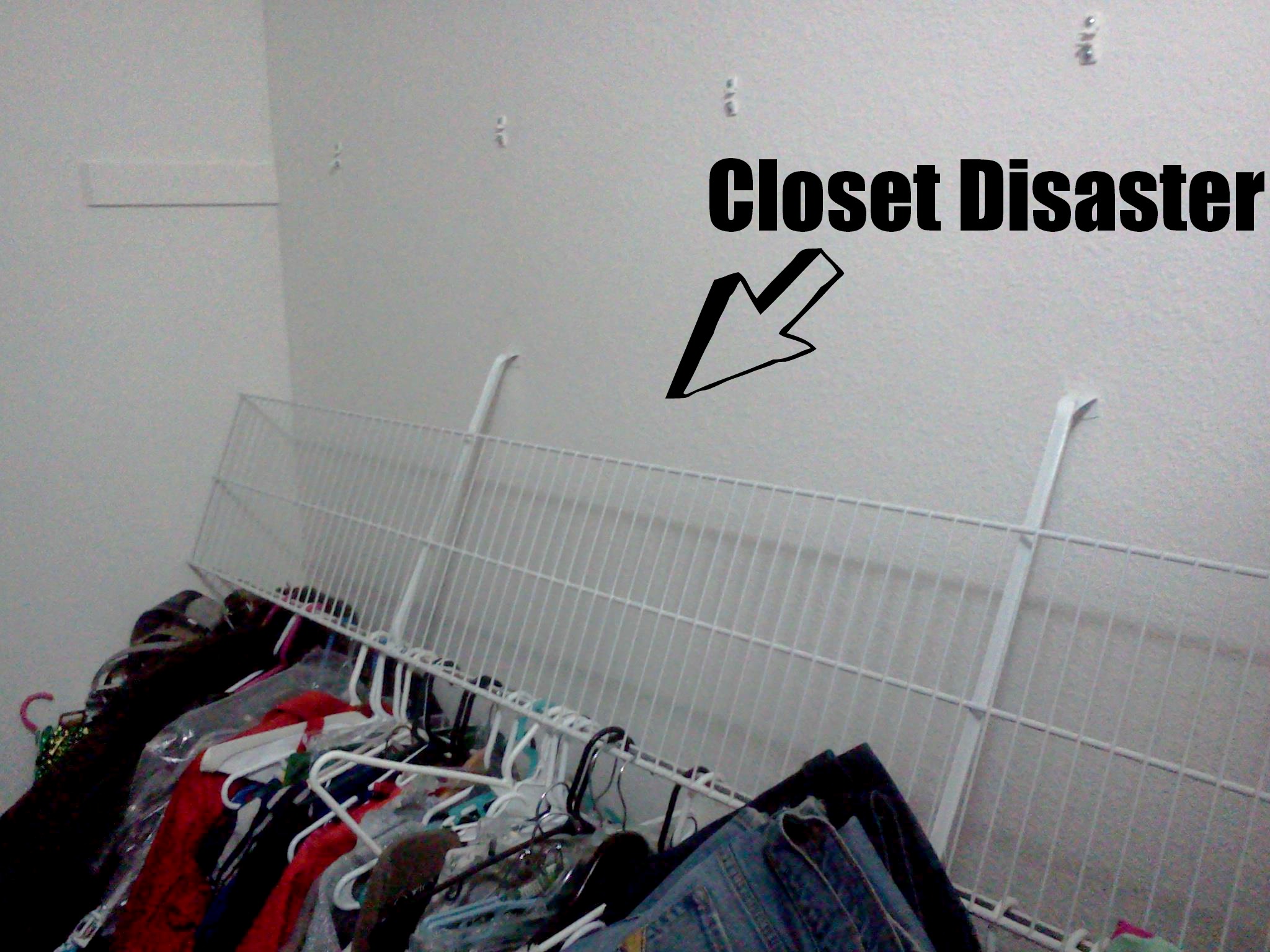 No worries, it has been reattached to the wall and I have done a LOT of work on it since then. But it is still a space that is hard for me to be inspired in. I try to set clothes out the night before if possible, but I don't always think about it. And sometimes it is fun to choose your outfit with how you're feeling in the morning, along with checking out the temperature outside (especially right now… silly winter weather this late in March!)
Anyway, I don't have enough space in our apartment walk-in right now to create my dream closet, but that doesn't mean I can't do a better job of going through my clothes, selling, donating and reorganizing the clothes I have. So I have been reading a lot of articles lately looking for new organization and closet cleaning tips and came across this one on Lucky Magazine with tips from Clinton Kelly. For some reason, these tips resonated more with me than any other article I've read. I'm sure it was mostly the same advice, just presented in a different way. Anyway, it was motivating enough that I have decided to try out his way of doing things, which is taking ALL of your clothes out of your closet and trying EACH and EVERY piece on. He admits it is an exhausting process, but no one has ever complained about having a clean, organized closet.
And keep in mind—
Too small: DONATE/SELL
Too big: DONATE/SELL
One size too big: TAKE TO A TAILOR
Anything you haven't worn in a year: DONATE/SELL
So here's the deal, I don't think I could accomplish this all in one day (or part with all the things I probably need to part with in one day), so I'm going to start with one section of my closet and move onto the next. I might do two sections a weekend or per week, but this way I feel a bit more accomplished each week and eventually I will have the end result . After all is said and done, I will probably buy some more organizational tools to help with what I've kept, but my closet should be a lot more manageable at this point. I have lots of clothes from high school and college still, and it isn't necessarily that they don't fit or I don't still like the style, but I don't have anywhere to wear them. Why am I keeping them then? This is why it has come to this… sigh.
My closet is organized by type and color, so blouses, cardigans, short sleeve shirts, long sleeve shirts, dresses, pants, pencil skirts, jeans, etc. (ranging from red to purple and then neutrals).  This weekend I will start with blouses and cardigans.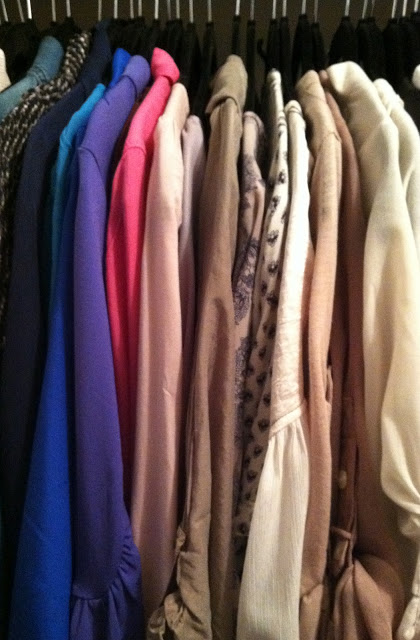 Via A Simple Affair
Then maybe my closet will look a little better, maybe something like this: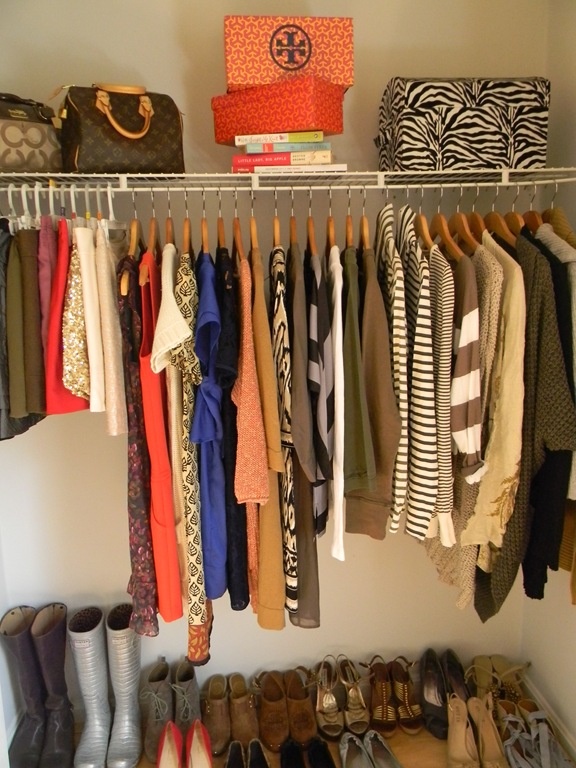 via Jimmy Choos on the Treadmill
And someday, hopefully not too far away like this: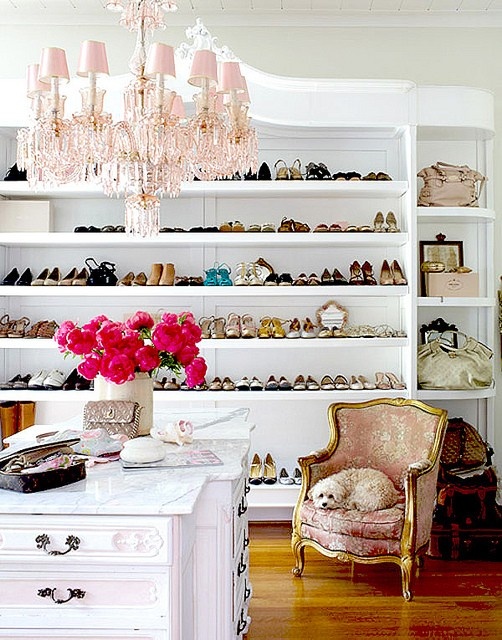 A girl is allowed to dream, right? 🙂
Do you have any other great tips you have for closet cleaning? Have you tried a closet cleaning process like this before? Please let me know how it went if you have!