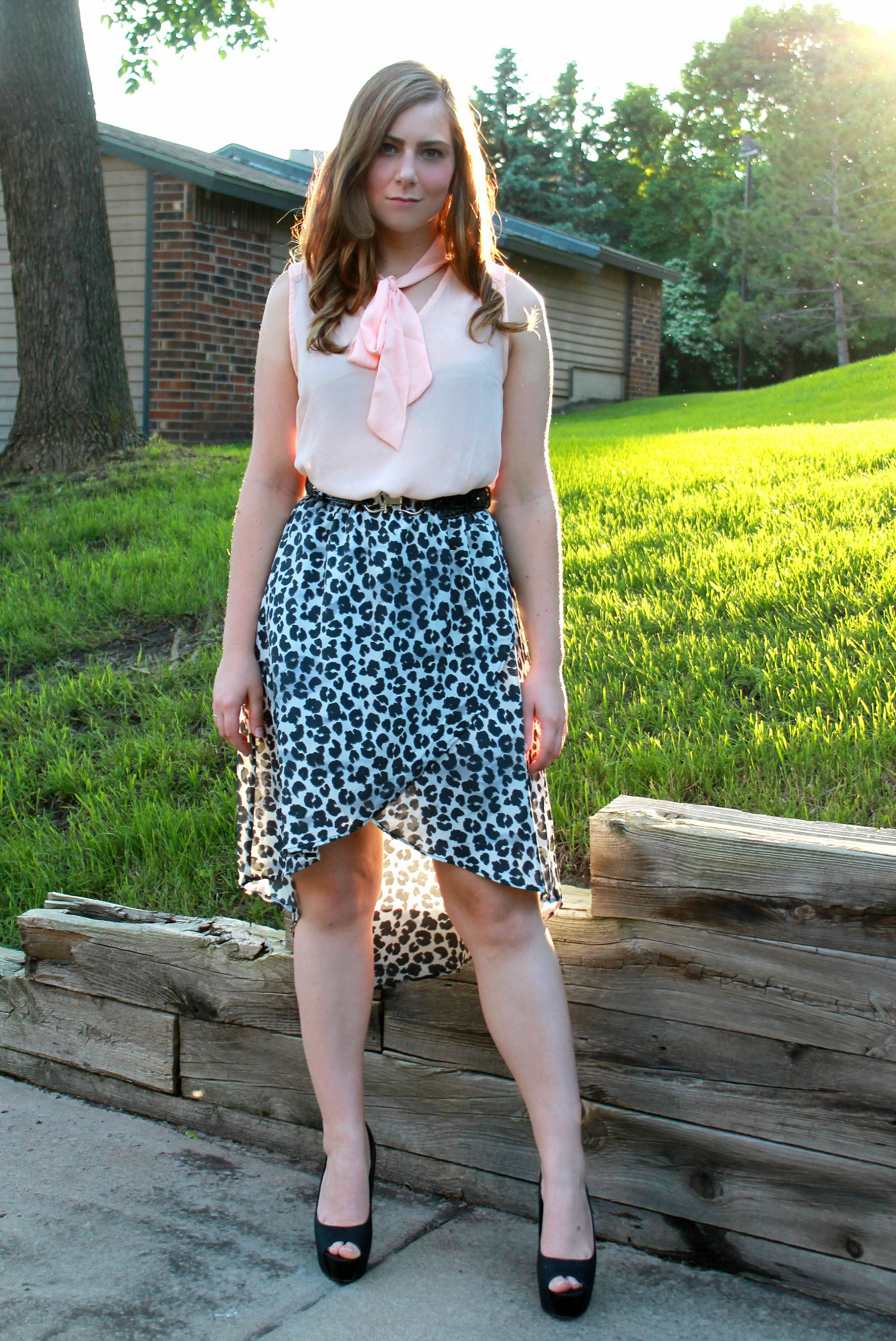 I adore this leopard print skirt, it is so comfy and perfect for the summer.  I have thought about finding a pencil skirt in reptile or leopard print, but how fun is this hi-low skirt? I know it isn't as trendy as it was last year and I know a lot of people aren't fans of this trend in general, but I like this skirt because it is a subtle high-lo style, not above my knees and then all the way to my feet in the back.  Add an adorable peach bow-tie blouse and belt and I was set.
This is my second outfit featuring items from 10DollarMall.com (you can see my first feature here and another outfit featuring a blouse here) and again if you are looking for some affordable, yet high quality pieces, definitely check them out! This outfit in total (without shoes) is only $22.00 and ($62.00 with the shoes) and these pieces are easy to mix in with my closet. I know I will be wearing this bow-tie peach blouse a lot this summer at the office! I could also polish up the skirt with a blazer or wear it out for happy hour and drinks with friends.
Also, just a note about shopping at affordable places like this. I don't do it to buy 10 pieces for $50 instead of one piece I'd really love for $50. I do it to add pieces wardrobe that I will actually wear again (like my orange blouse). You want to have things in your closet that you REALLY want to wear all the time and that FIT you whether the item cost $5 or $100. Trust me, through my whole closet cleaning (which is still going on….) I have been able to get dressed so much easier in the morning because I like what I see hanging up and I don't have to worry about whether or not it will fit properly.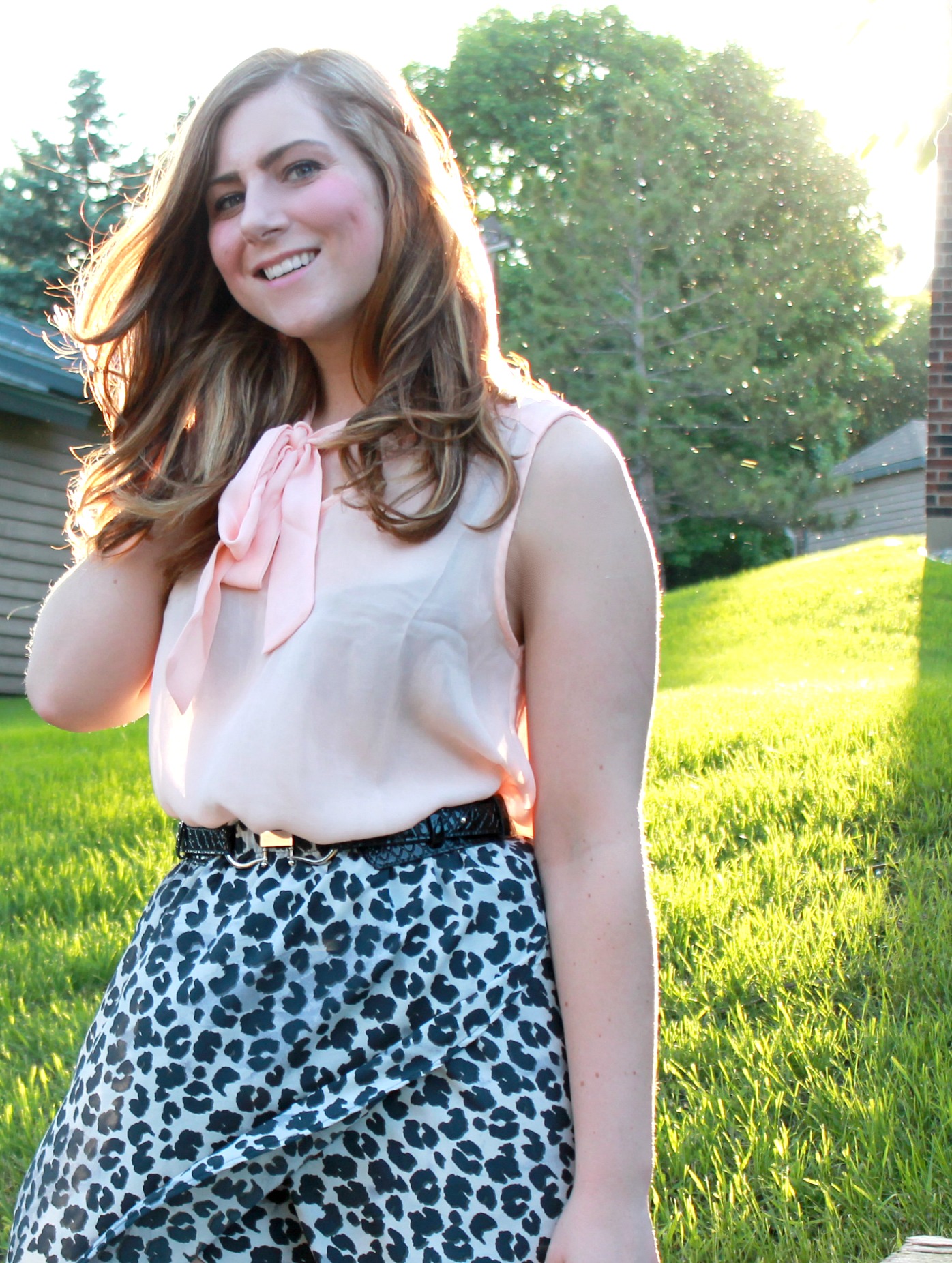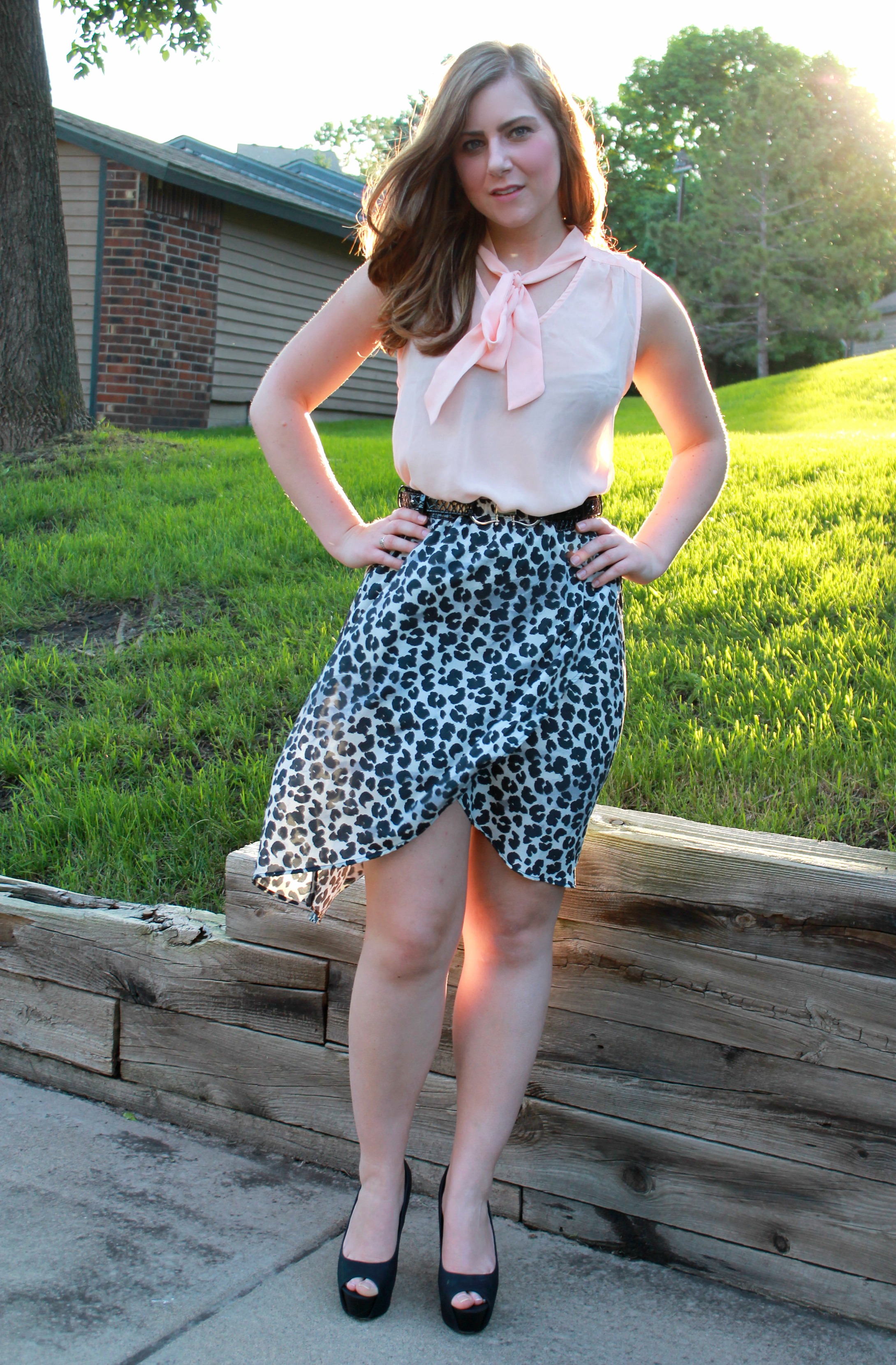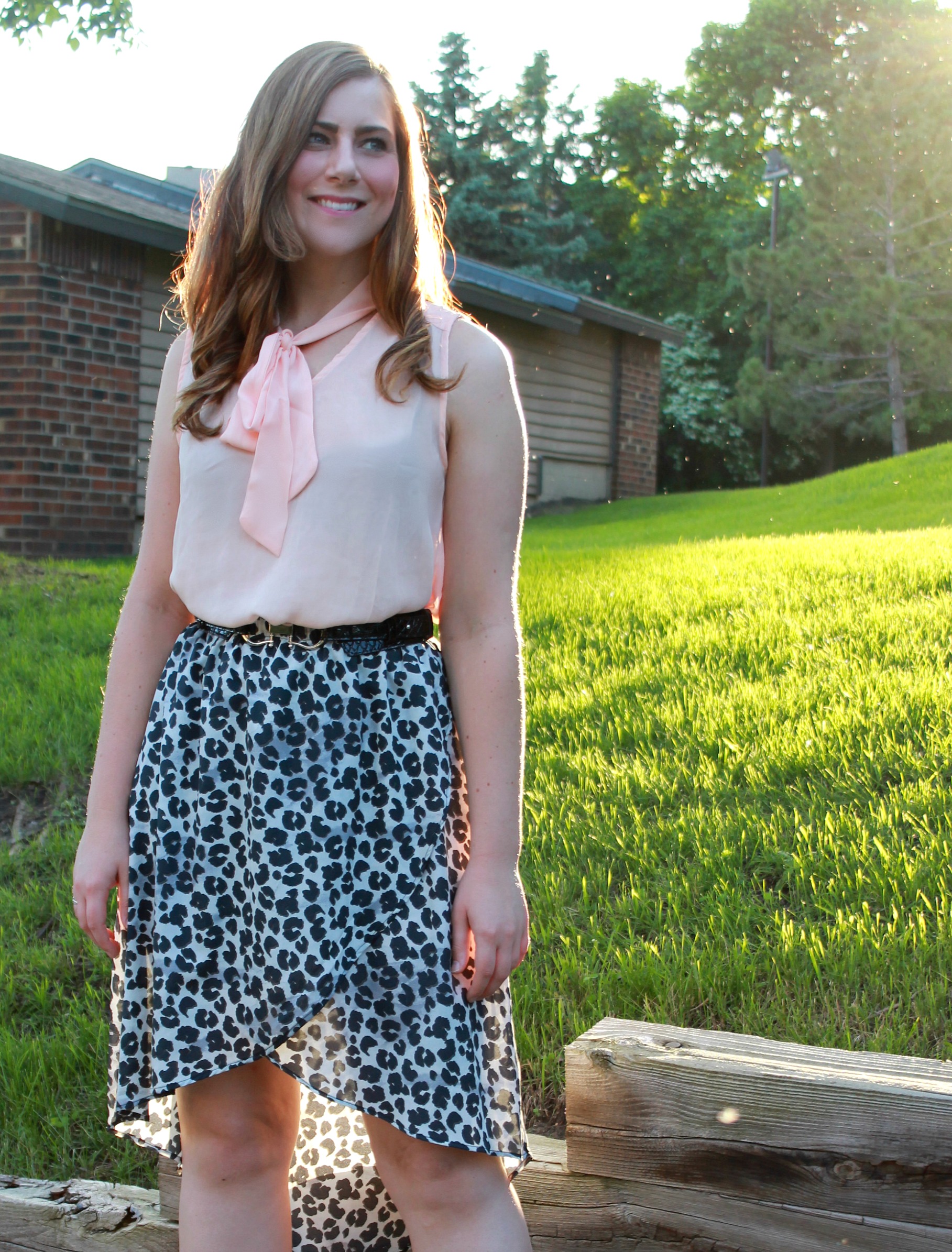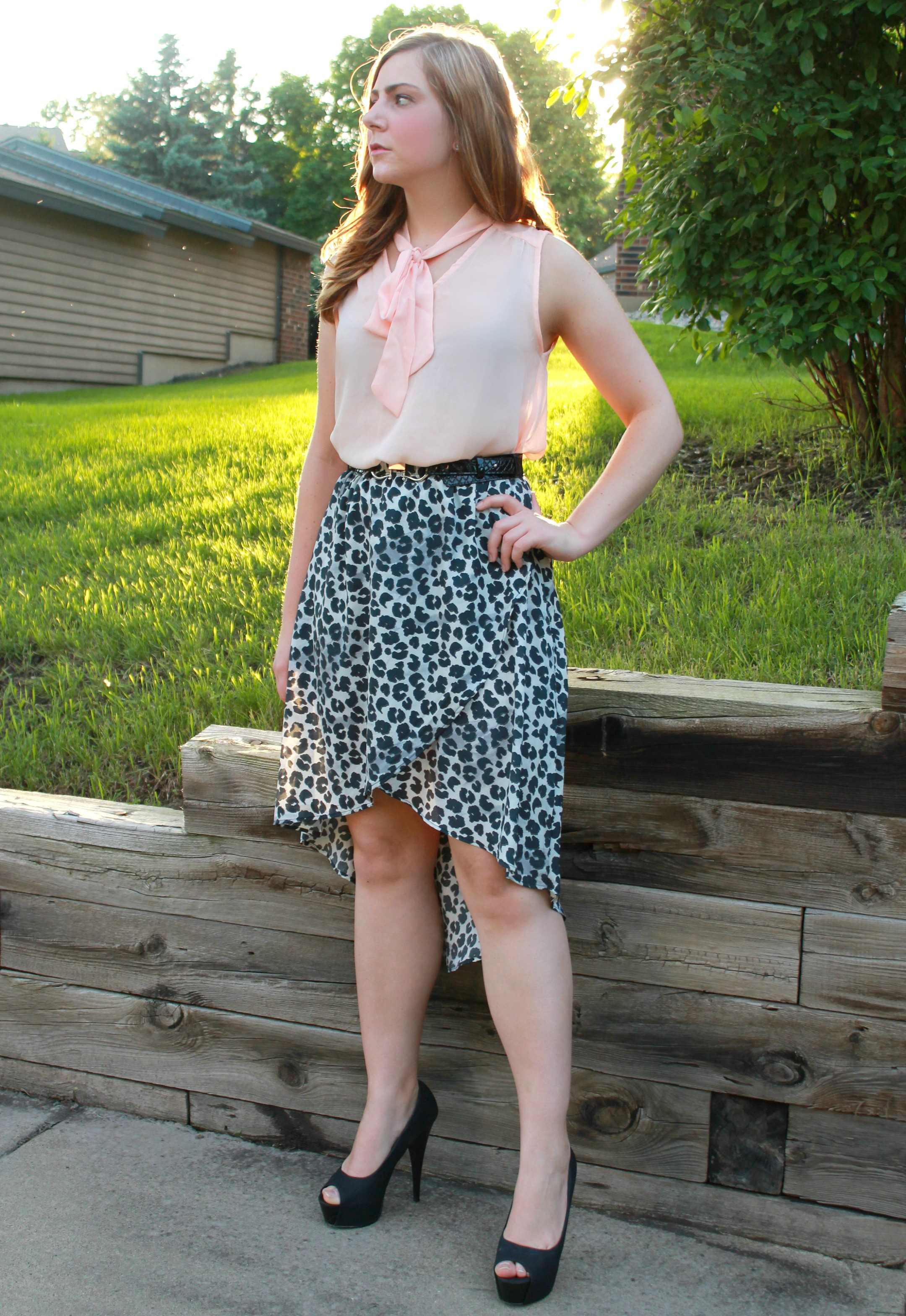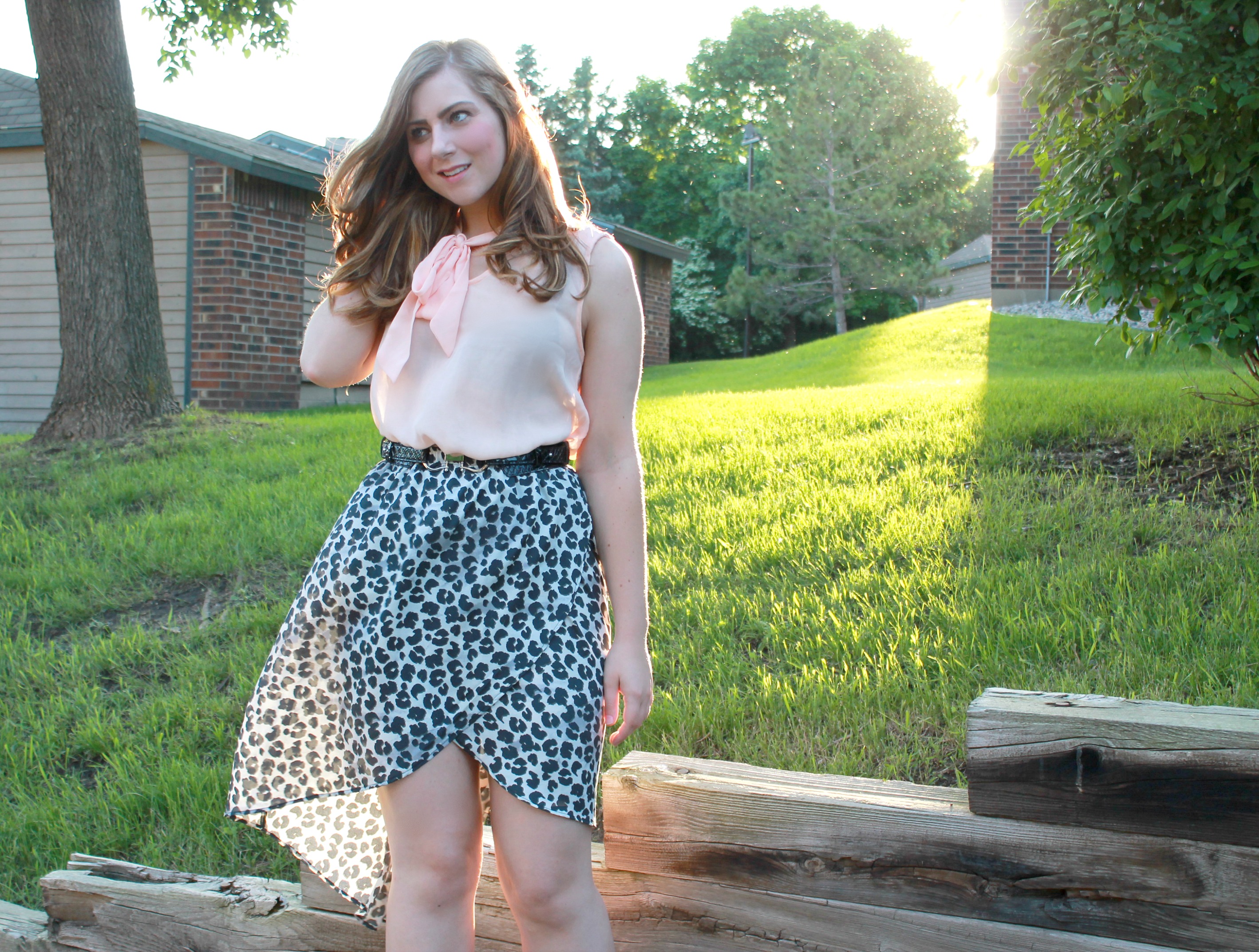 Blouse, Skirt & Belt c/o 10DollarMall.com (Sold Out) Similar blouse, Similar mini skirt and maxi skirt, Similar belt :: Heels, JustFab (Similar)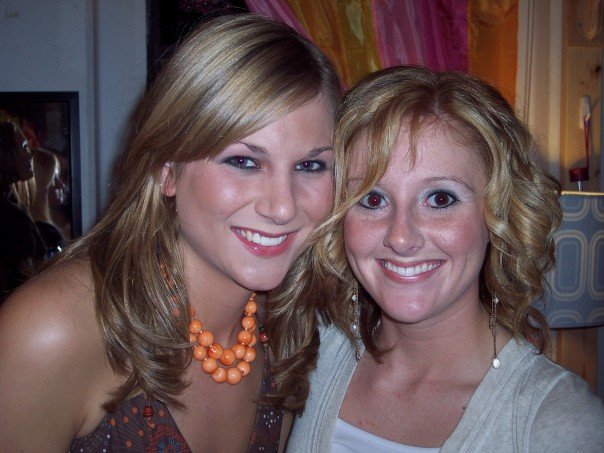 And on that note, I'm off to Iowa to celebrate a dear friend's wedding to an amazing man! Yes, good old picture from freshman year! Can't wait to see some college friends and have a great time. Hope you all have a WONDERFUL weekend 🙂