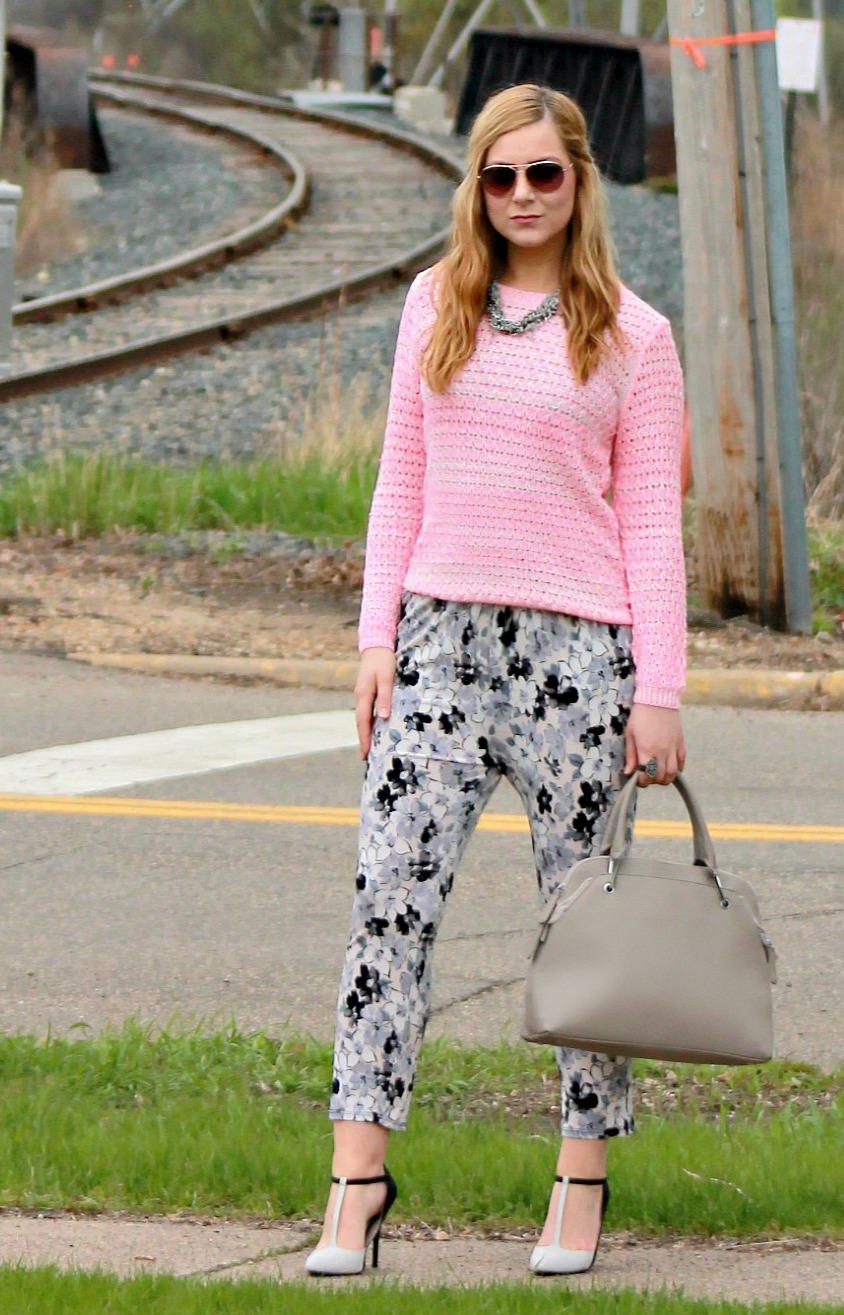 Happy Monday! Today I am sharing an outfit with pieces from 10DollarMall.com. I love the idea of mixing up my typical work wear (pencil skirts and blouses) with bold patterns and bright colors!
I am SO excited to be working with 10DollarMall again! Last year, I shared this, this and this outfit from 10DollarMall.com. I loved my pieces so much that I have been purchasing my own pieces, which I've styled here and here. What I absolutely love about 10DollarMall is that nothing is over $10 (hence the name)! It reminds me of F21 or Charlotte Russe, or for those of you who are local, Heartbreakers, but you never pay more than $10 and the items are still good quality! No, it is not designer pieces, but I love to buy fun dresses or more on-trend styles that I can easily incorporate with my wardrobe.
Over the past year, the two blouses I got from there have been re-worn several times. Also, I got so many compliments on this sweater I bought for the holidays and ended up wearing over and over again! Anyway, just wanted to show you that you CAN find some amazing things on 10DollarMall.com! Also, check back OFTEN! Things sell out so quickly and there are constantly new additions. Some pieces are definitely not my style, but more often than not, I find I have a few things in my cart.
Anyway, here is such a fun outfit featuring black and white floral trousers and a neon pink open-knit sweater. Both are super comfy and quality pieces! This sweater is seriously soft and these pants feel like pajamas!
Sweater, c/o 10DollarMall :: Similar styles here, here and here
Floral Trousers, c/o 10DollarMall :: Similar styles here, here and here
Heels – Allura, JustFab :: Sold Out, Similar styles here and here
Bag – Belgravia, JustFab :: Sold Out, Similar style here
Necklace, Target :: Similar styles here and here
Aviators, Andrea Jovine via TJMaxx :: Similar styles here and here
Sign up for JustFab here! Although both products are sold out, you can choose to go on the Wait List and select Auto Purchase or choose to be contacted via email when it is available again! While all styles do not go back in stock, I've actually been very lucky getting a second chance at some items!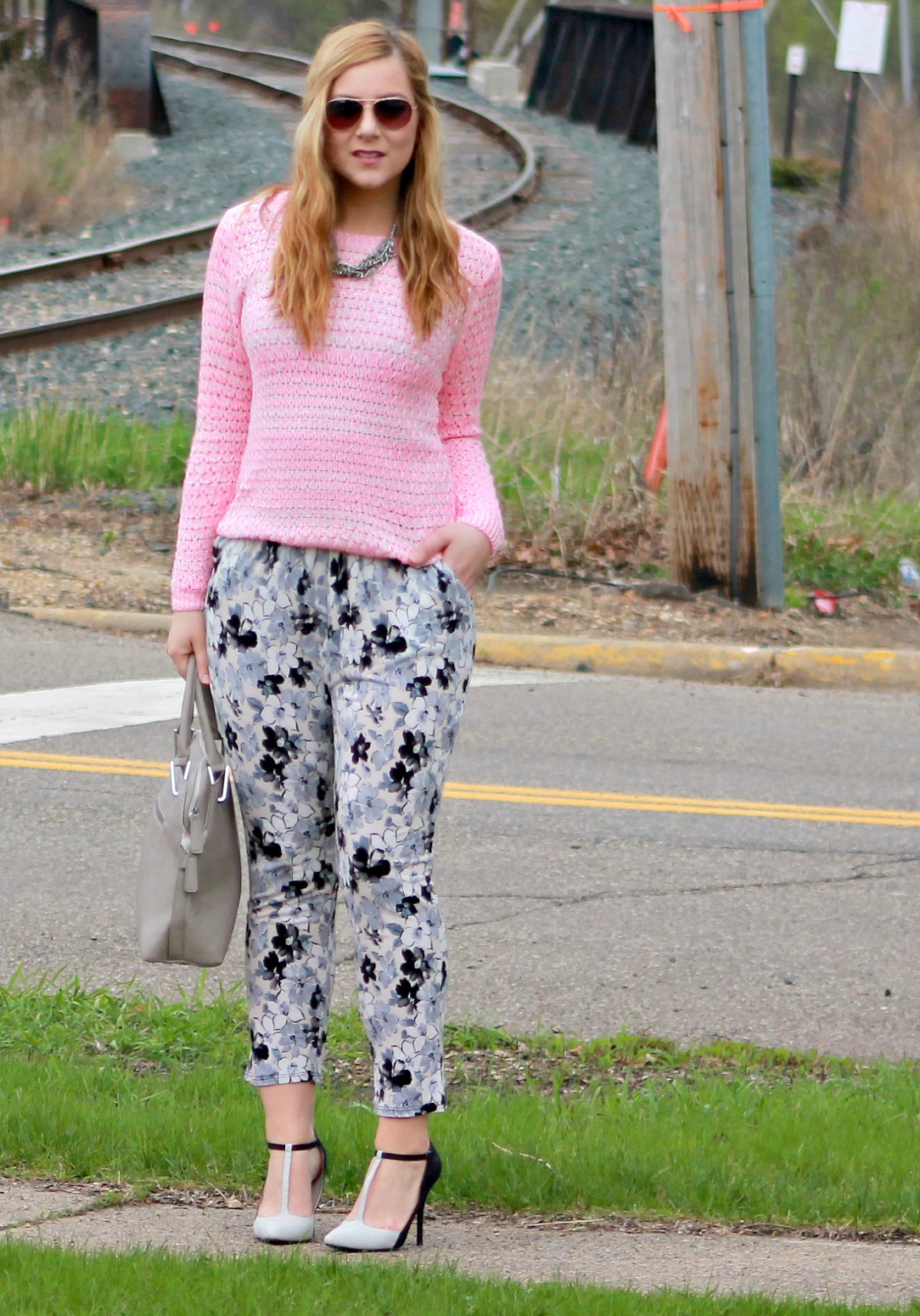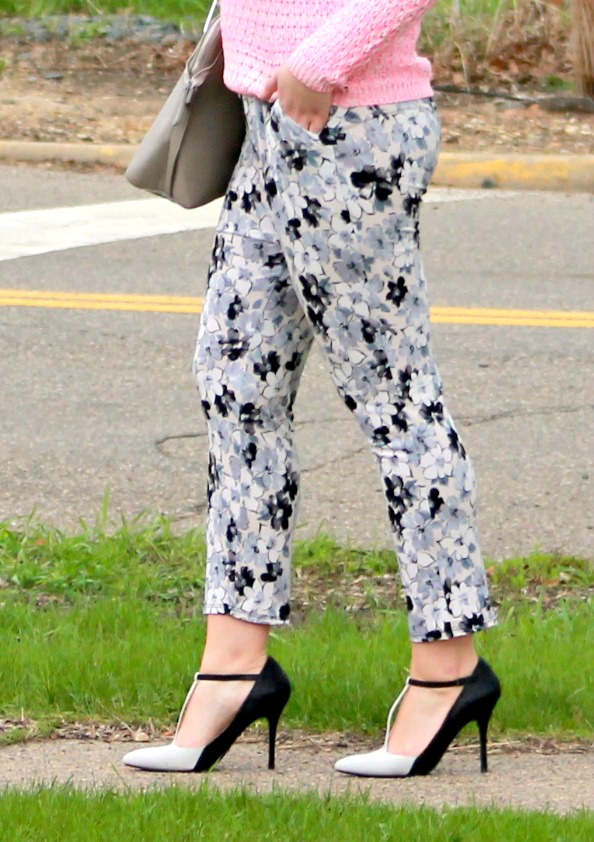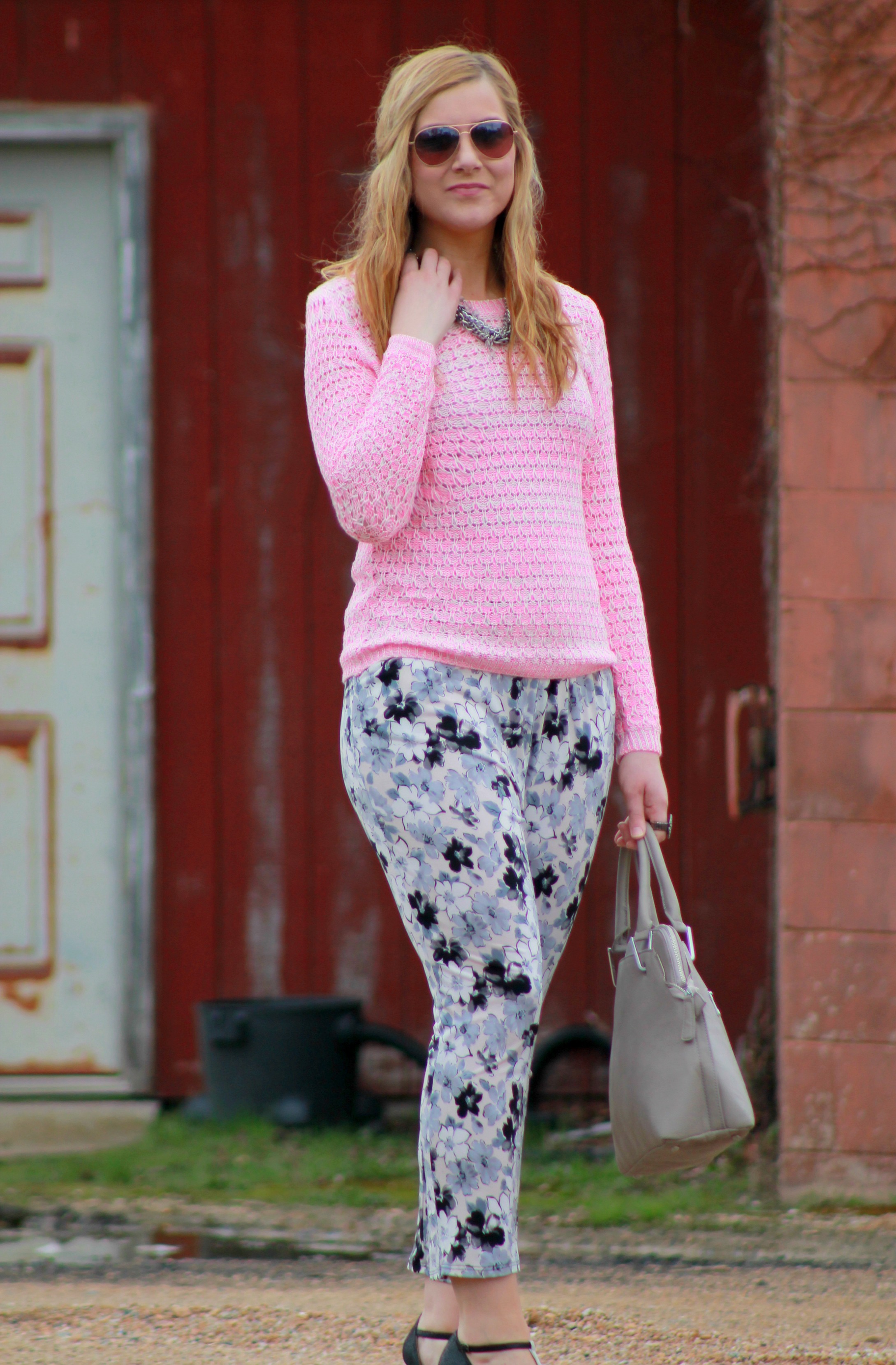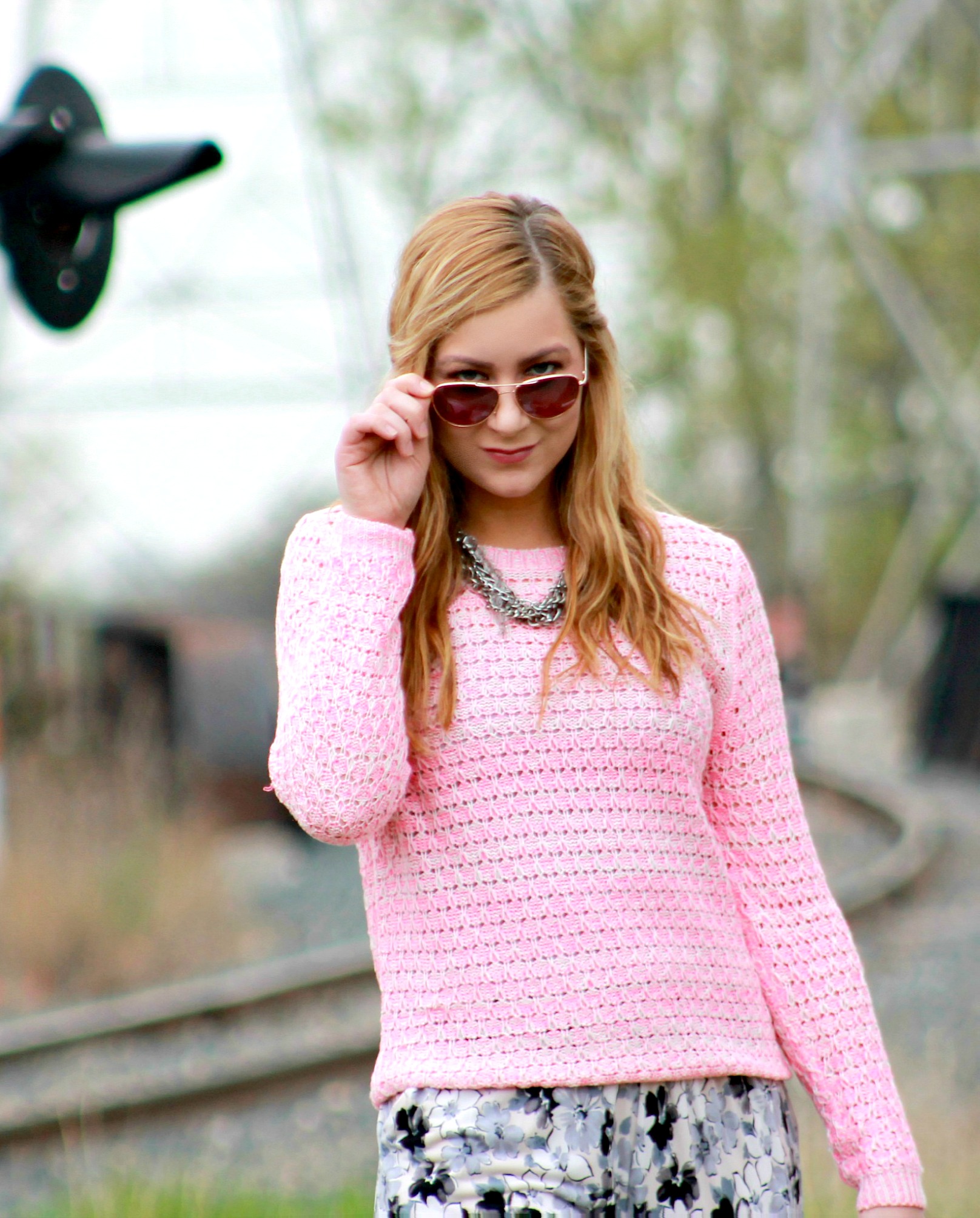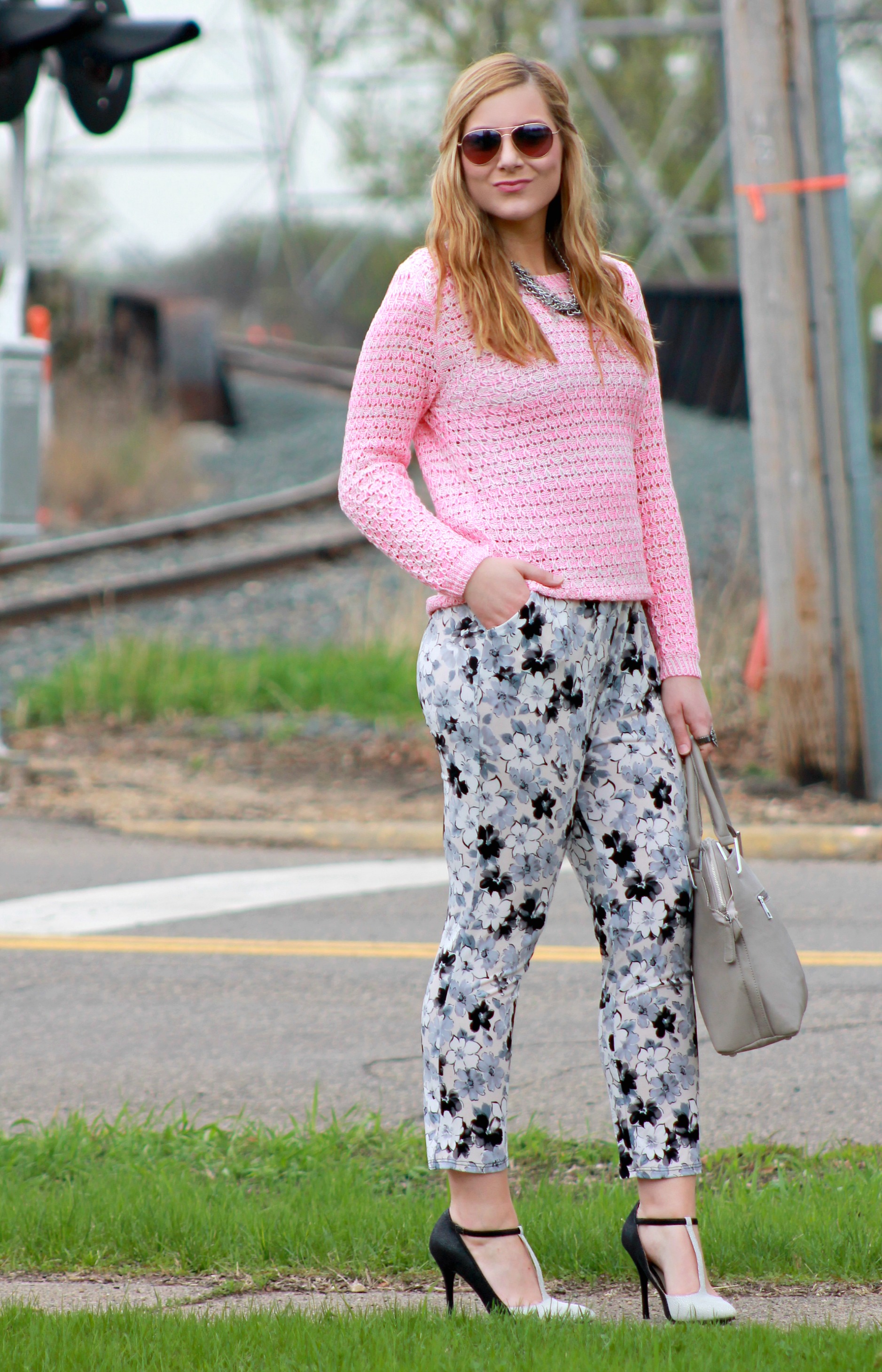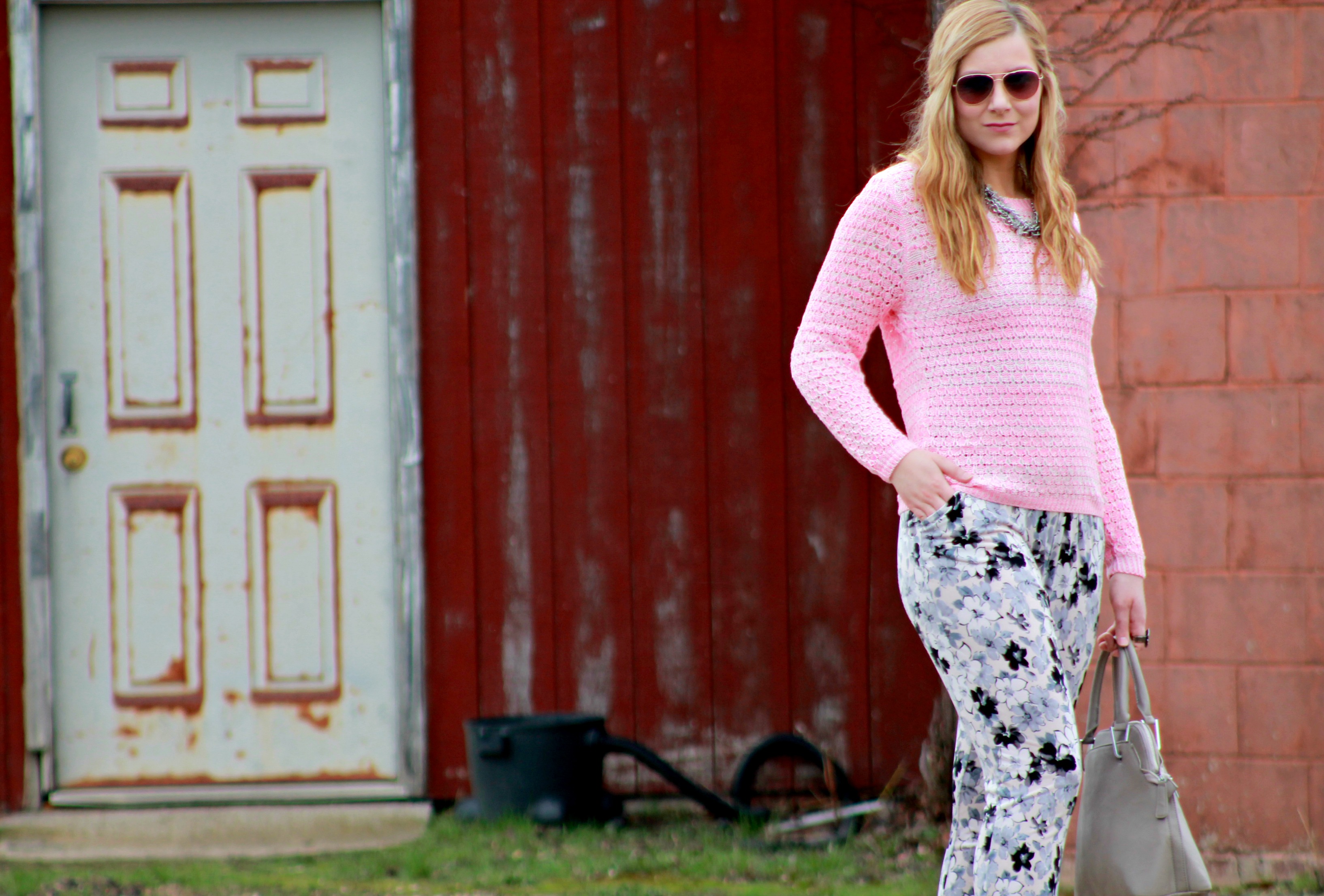 Linking up with Rachelle and Molly!