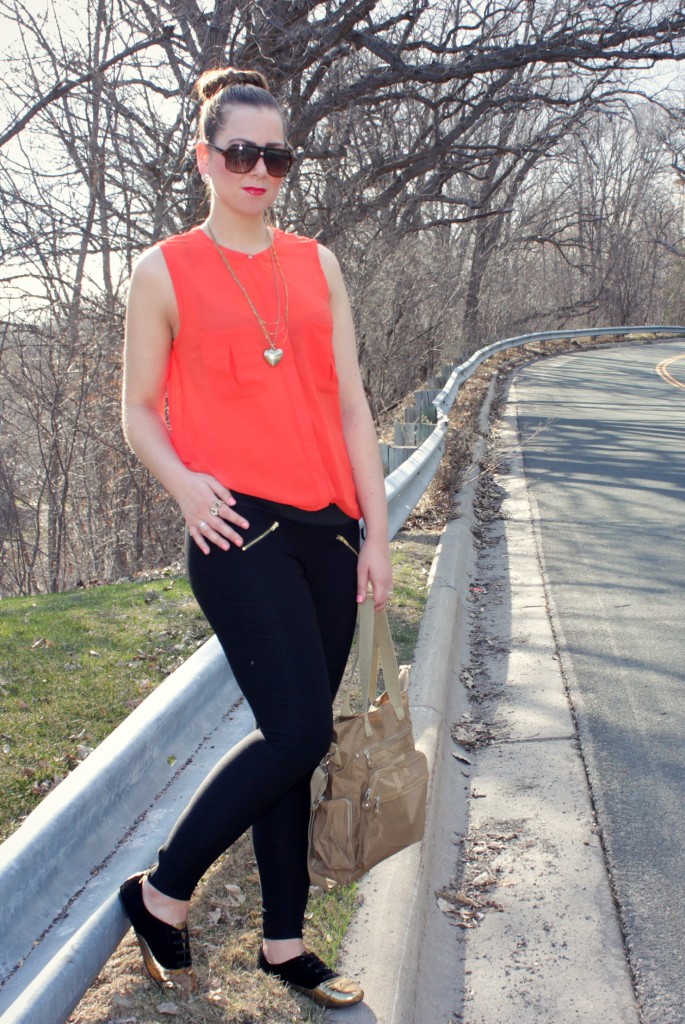 I am very excited to share my first post featuring items from 10DollarMall.com. As you might have guessed, 10DollarMall.com is a online clothing and accessory store with items $10 or under (items for women, juniors, children and men). I am excited to collaborate with 10DollarMall.com because I believe that you don't have to spend a lot to look great and it is nice to know there is a place out there where everything is $10 or under. 10DollarMall.com graciously gave me a gift card to pick out some items to style and I look forward to sharing future outfit posts with you too!

This casual look is totally inspired by something I saw off the streets of London last summer!  This outfit was perfect yesterday for hanging out with the family and going about my usual errand-running Sunday. It will also be great in the future for shopping or happy hours/drinks with friends. I LOVE this bright orange blouse, it will be a great addition to my wardrobe as I can pair it with cardigans and blazers for work and scarves or layered necklaces for casual style. These leggings are MY NEW FAVORITE! They are high quality and better than my favorite faux leather leggings that I have been obsessed with for the past few years. I mean they cover up all of the flaws of the lower part of my body, who doesn't love that? And these glitter oxfords?! How cute are they? Just the perfect touch to this outfit.
So here's the honest deal for those of you interested in shopping here. Although I wouldn't make this my first store to shop at if I was building a professional work wardrobe, it  has some amazing steals and beautiful pieces (including this blouse that I can and WILL be wearing to the office with a blazer or cardigan).  I found that it has amazing blouses that I would wear to work and has pants, leggings, tops and dresses I would definitely wear on the weekends, week nights to happy hour or when I travel.  The clothing is fairly high quality and I imagine these pieces will last me awhile. If you go there you will find a great variety of styles, colors and sizes at a great price! I had a hard time choosing from their vast selection, I mean it is worth going through every page to see everything they have.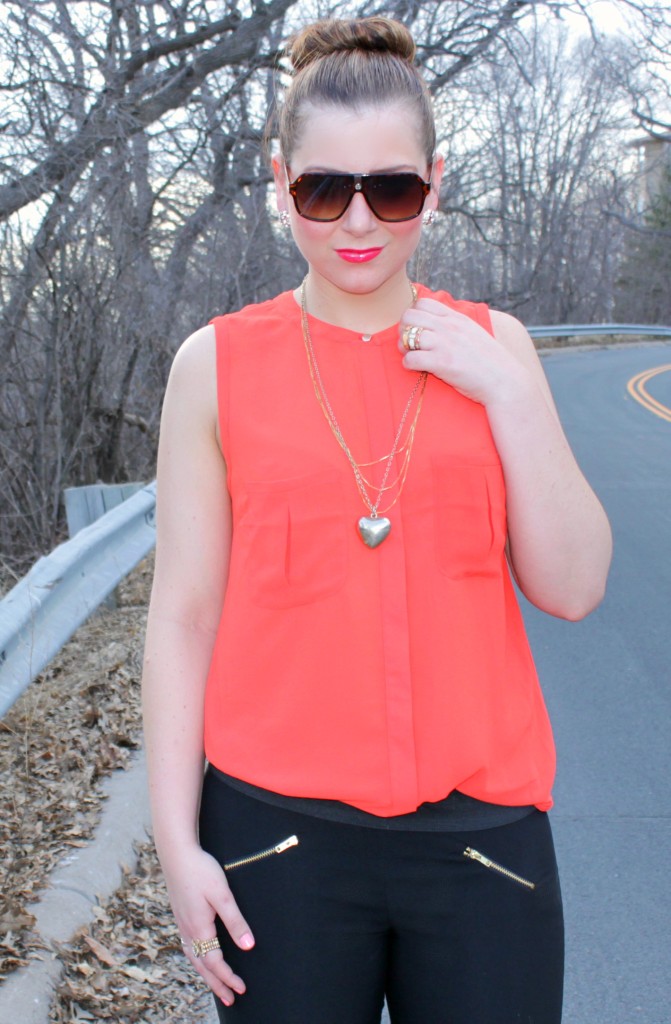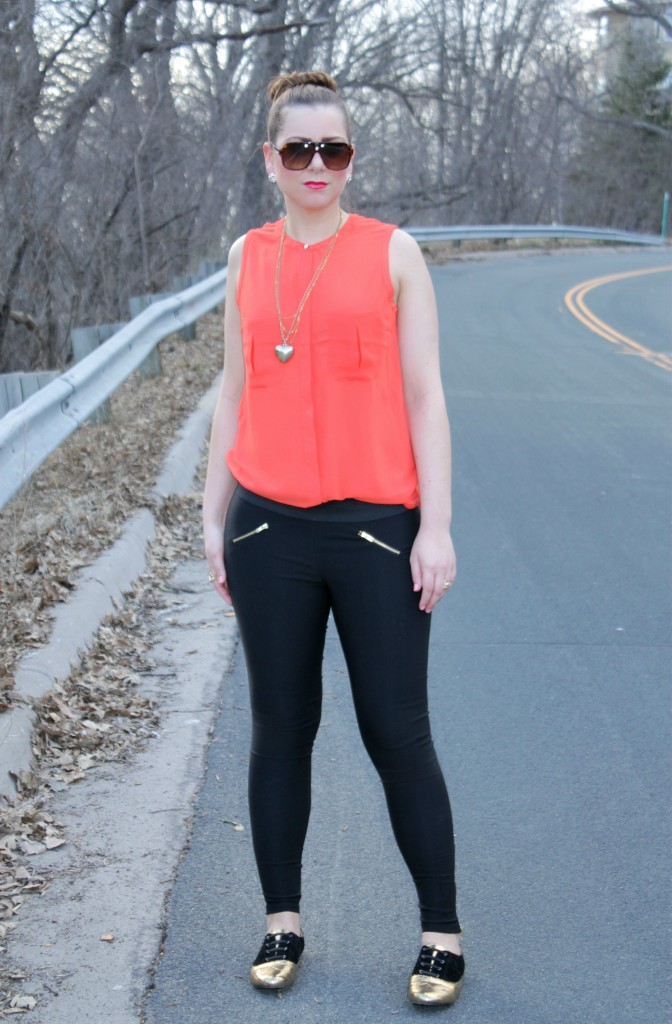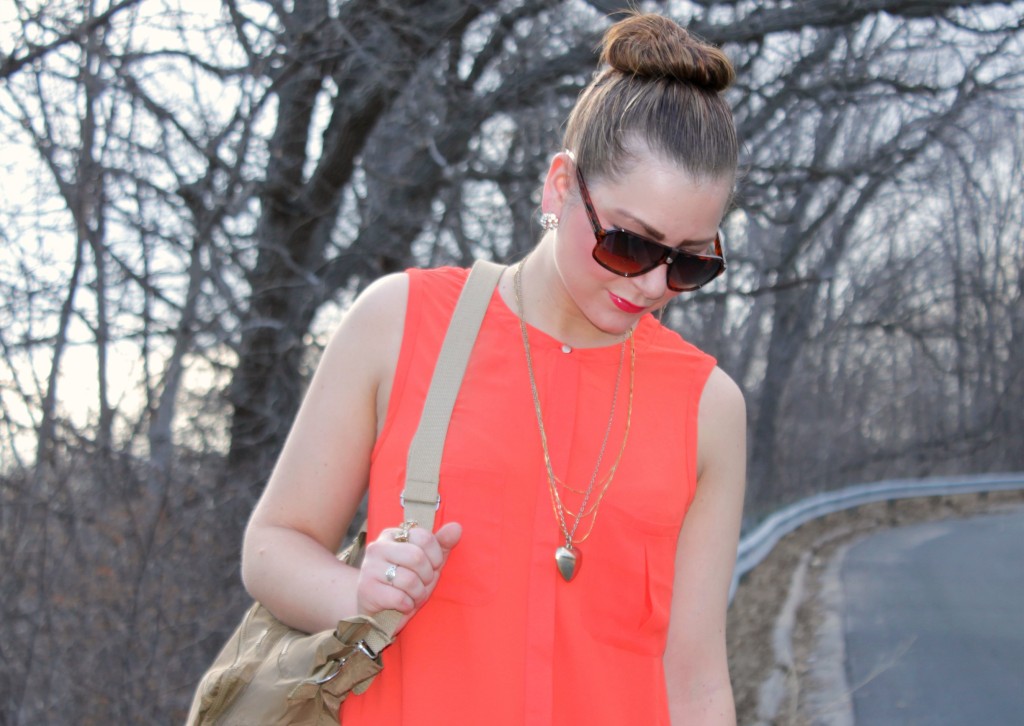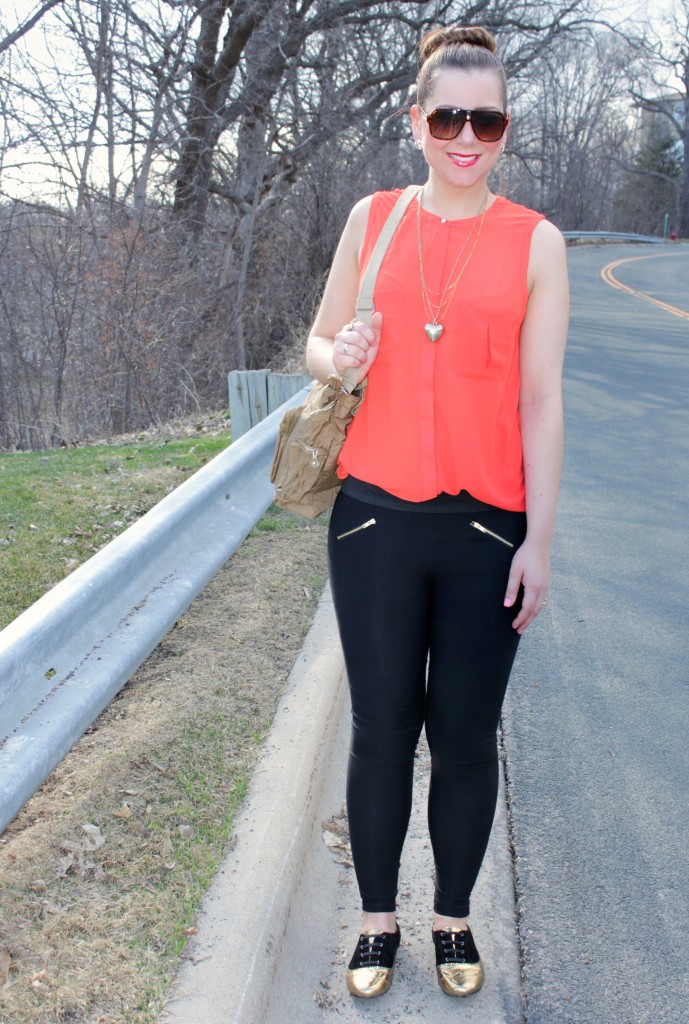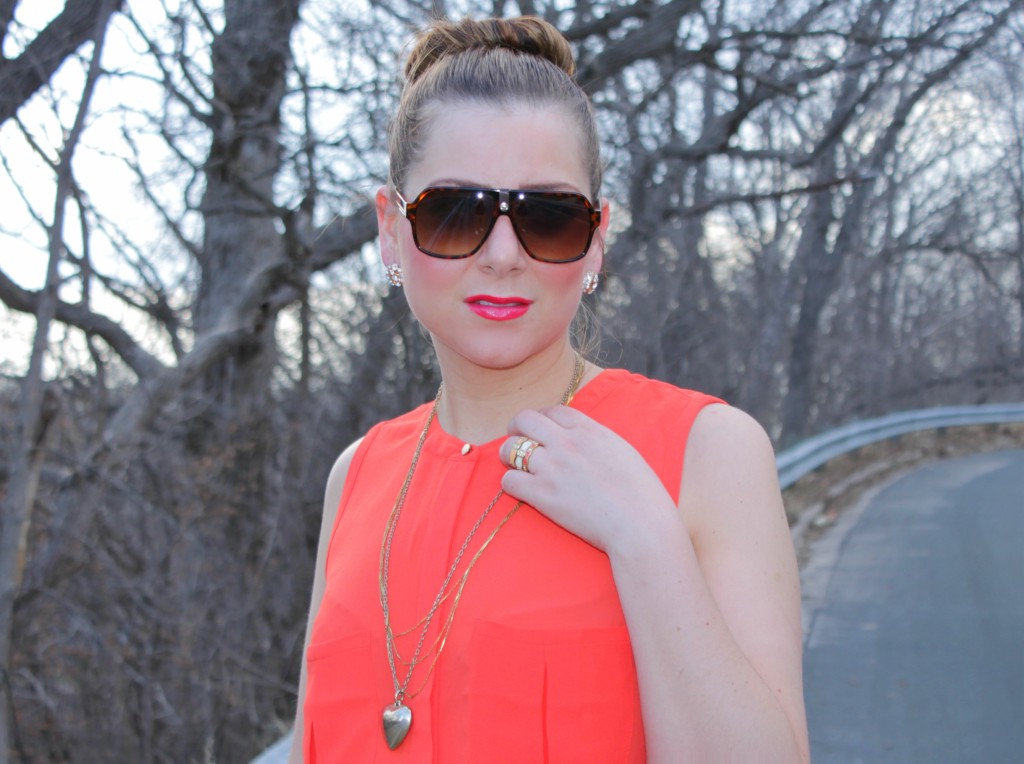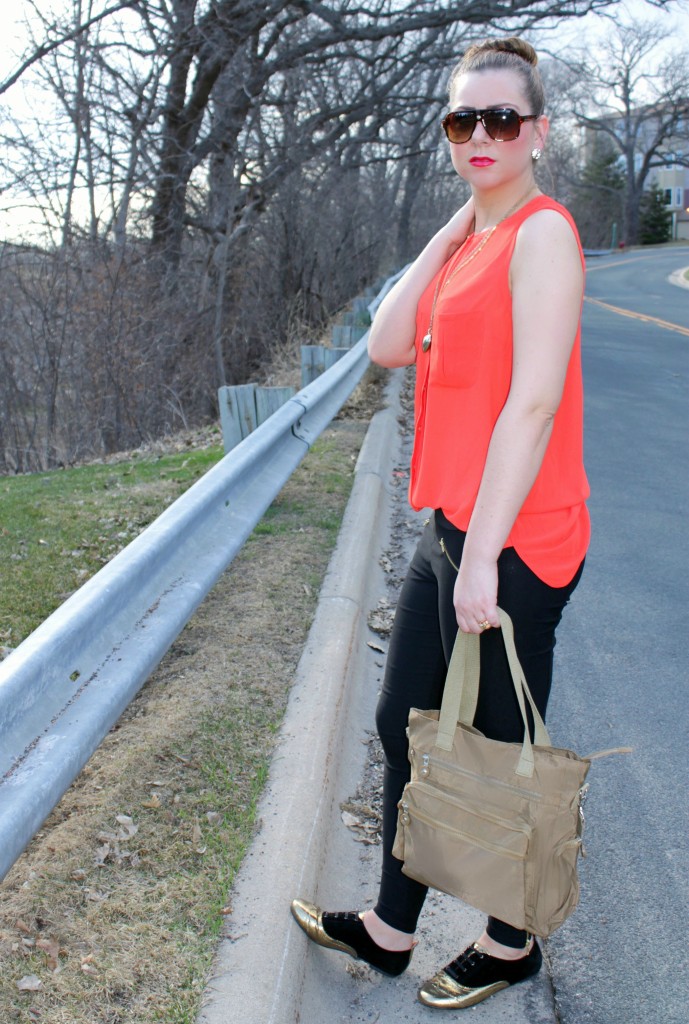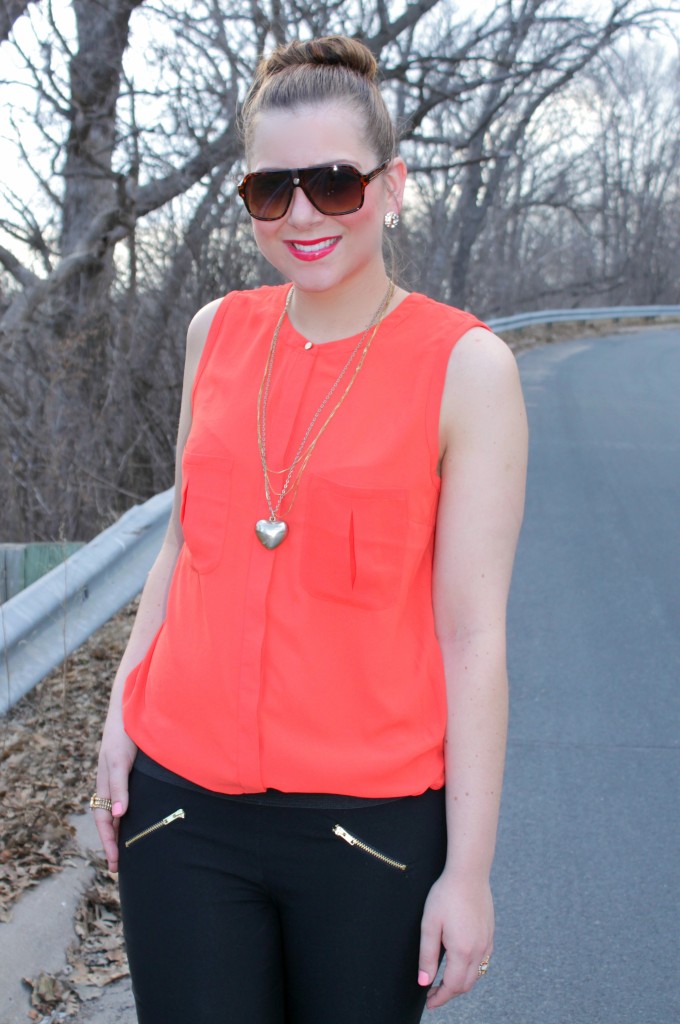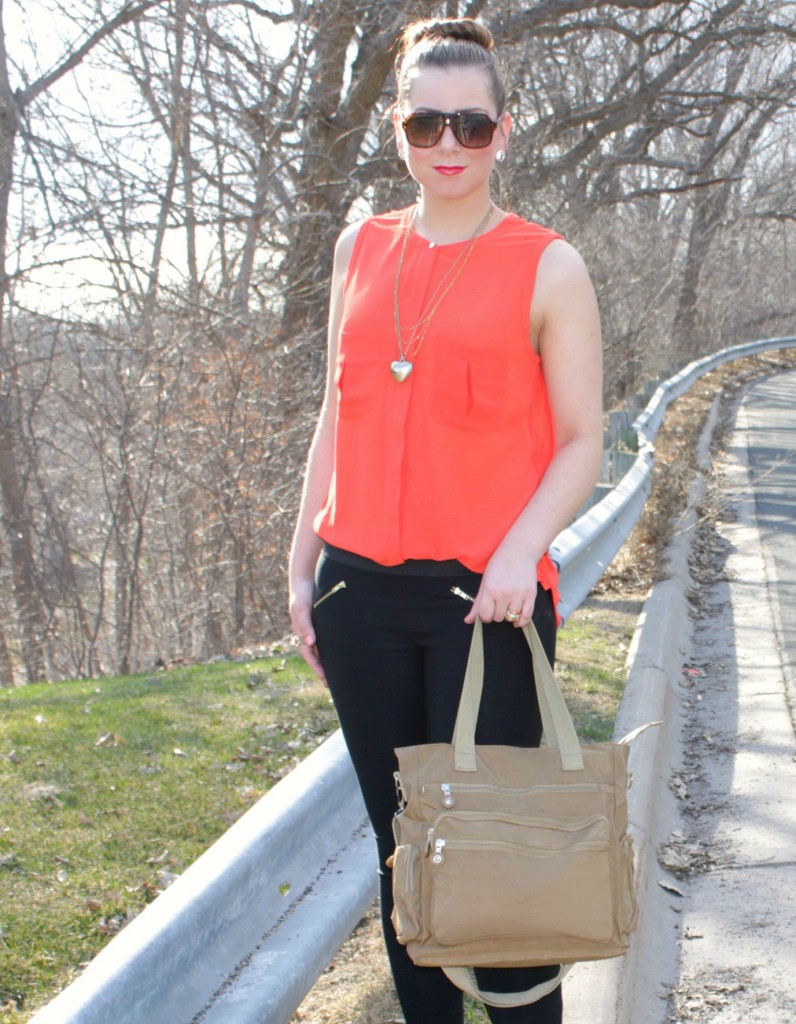 Orange Blouse (Exact) :: Leggings (Sold Out, Similar) :: Oxfords (Sold Out, Navy Option Here) :: Canvas Bag (Exact) :: Sunglasses (Sold Out, Similar) c/o 10DollarMall (Total Cost of Outfit: $43.95)
Necklaces, F21 & Vintage (Similar & Similar) :: Stacked Rings, Lia Sophia (Similar) :: Earrings, Heartbreaker (Similar) :: Lipstick, "Fire & Ice" Revlon (Exact)