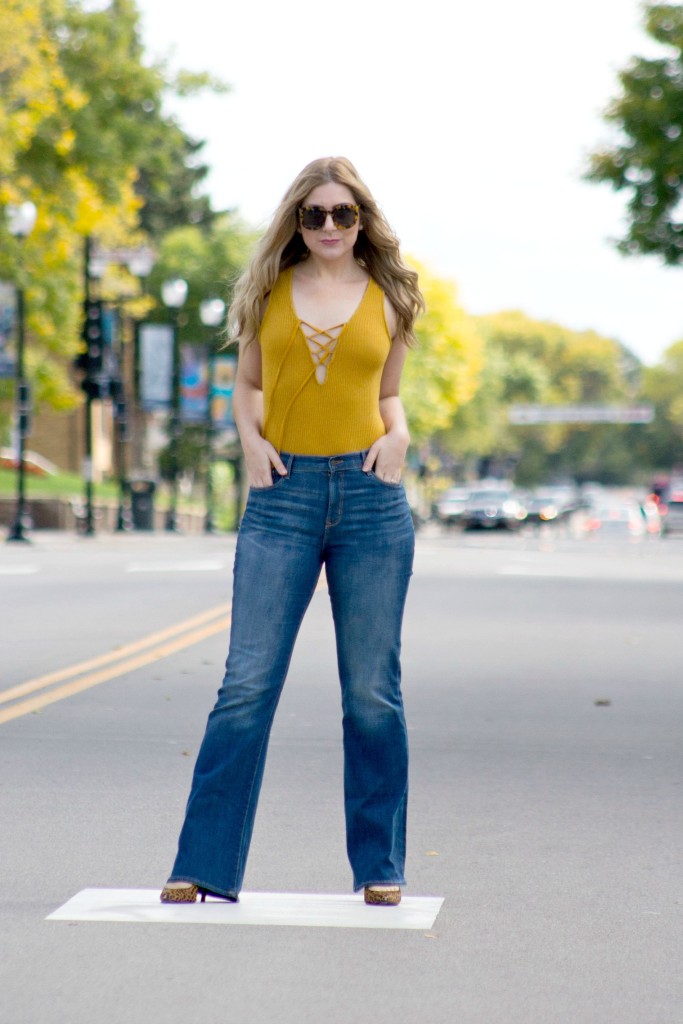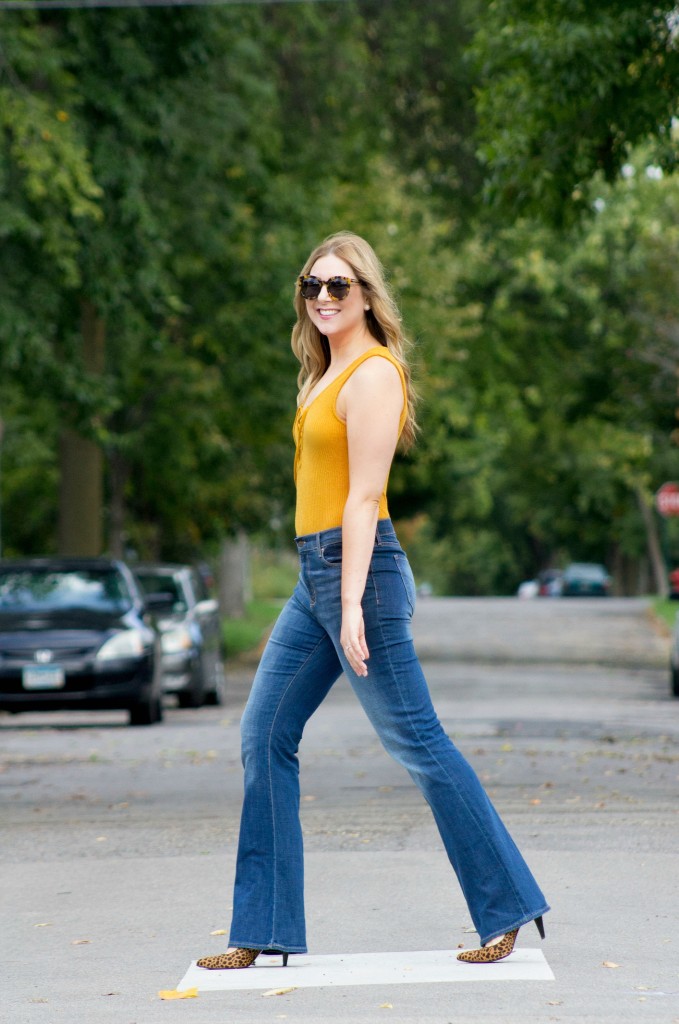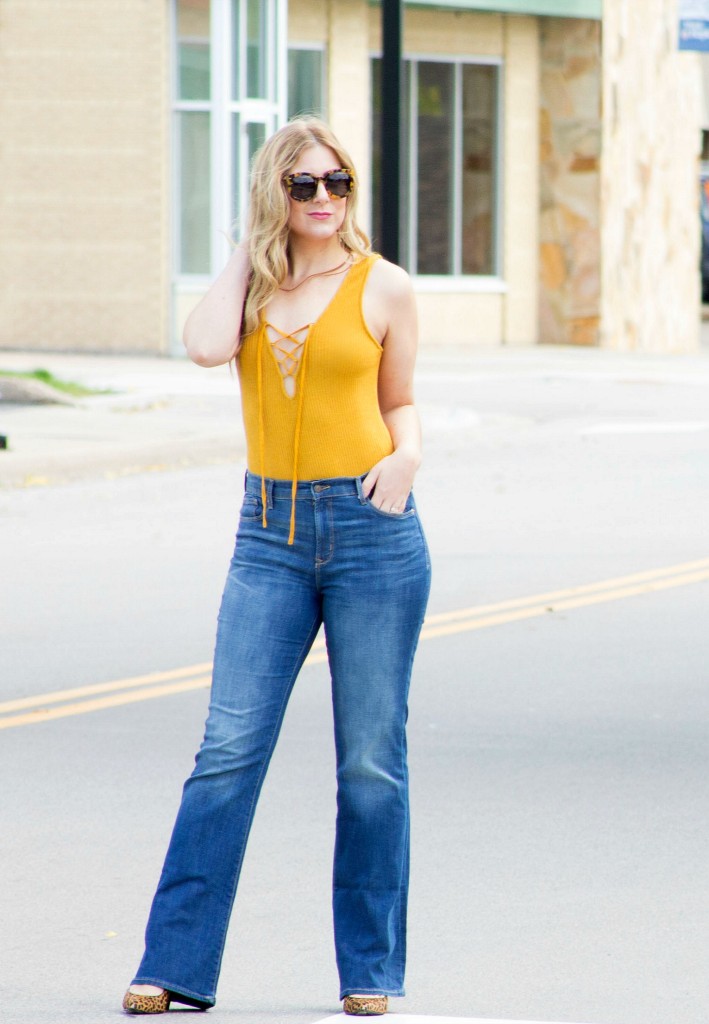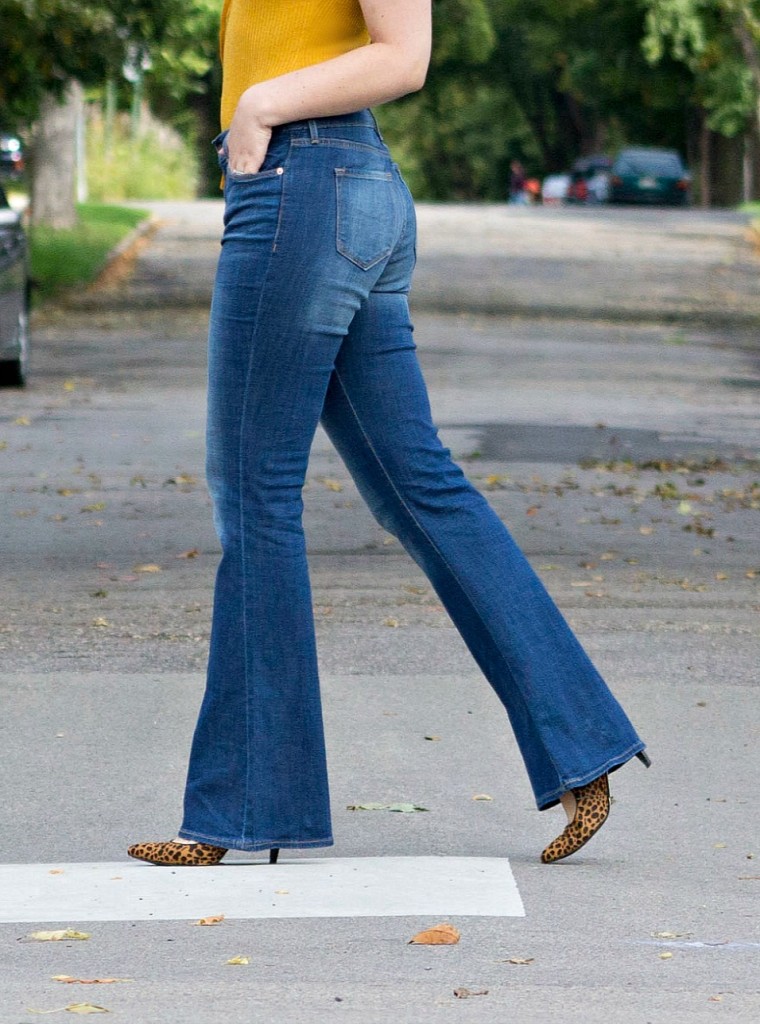 Shop the Bodysuit – The Alley Lace Up Ribbed Body Suit c/o TOBI
---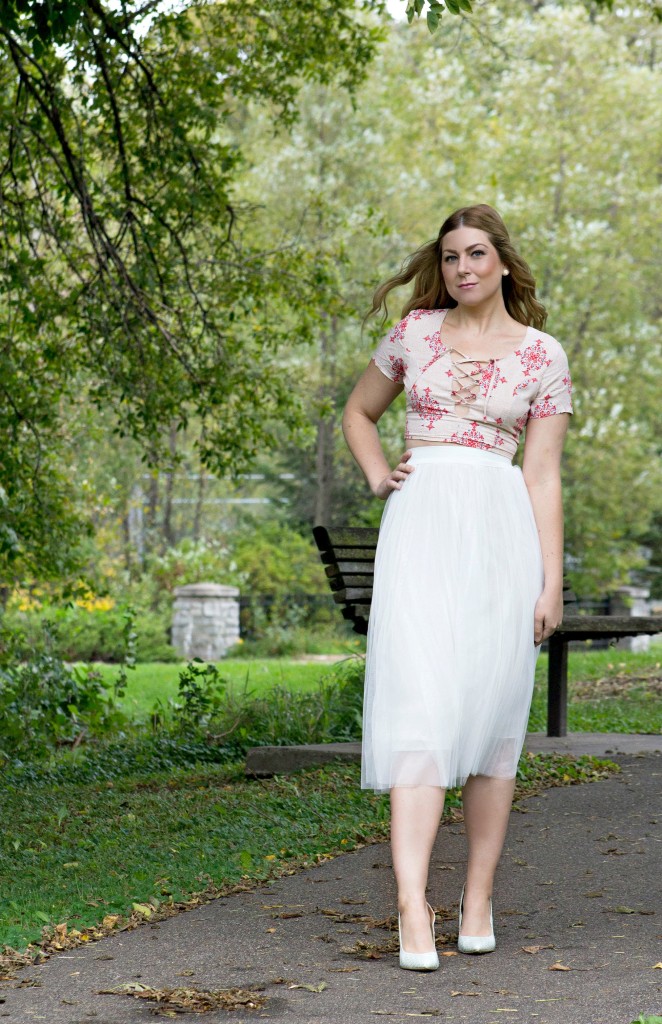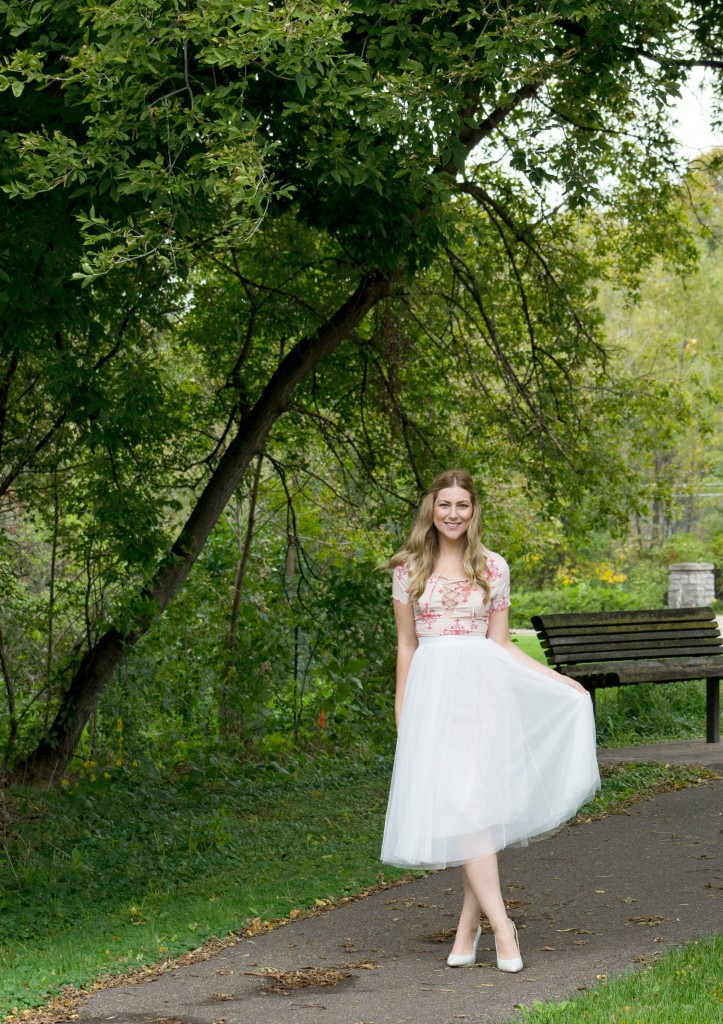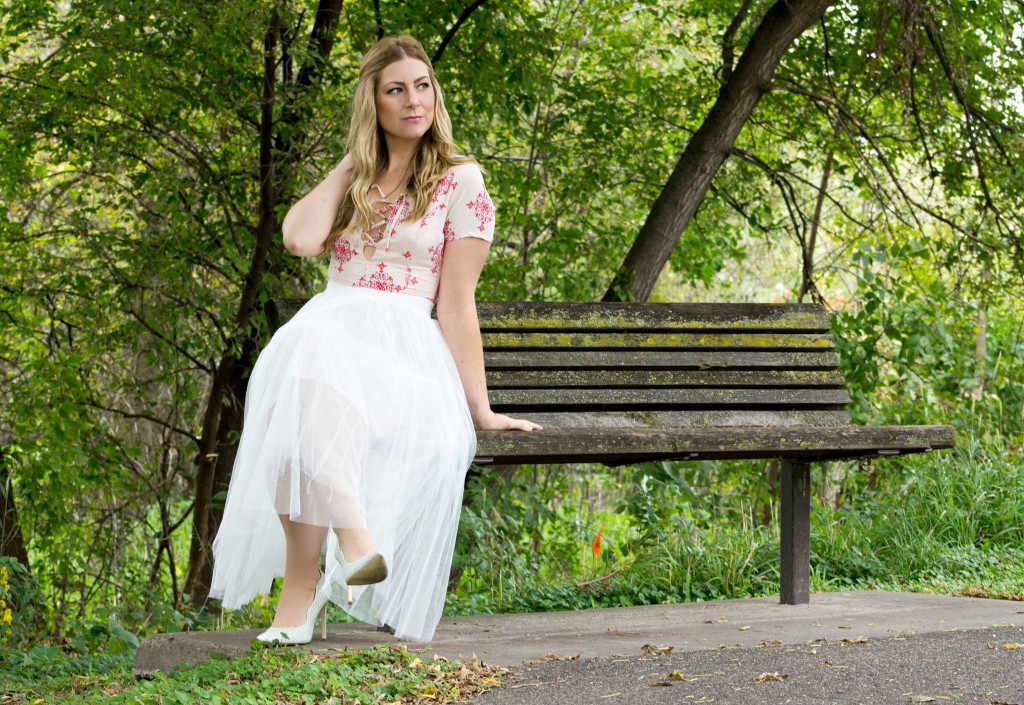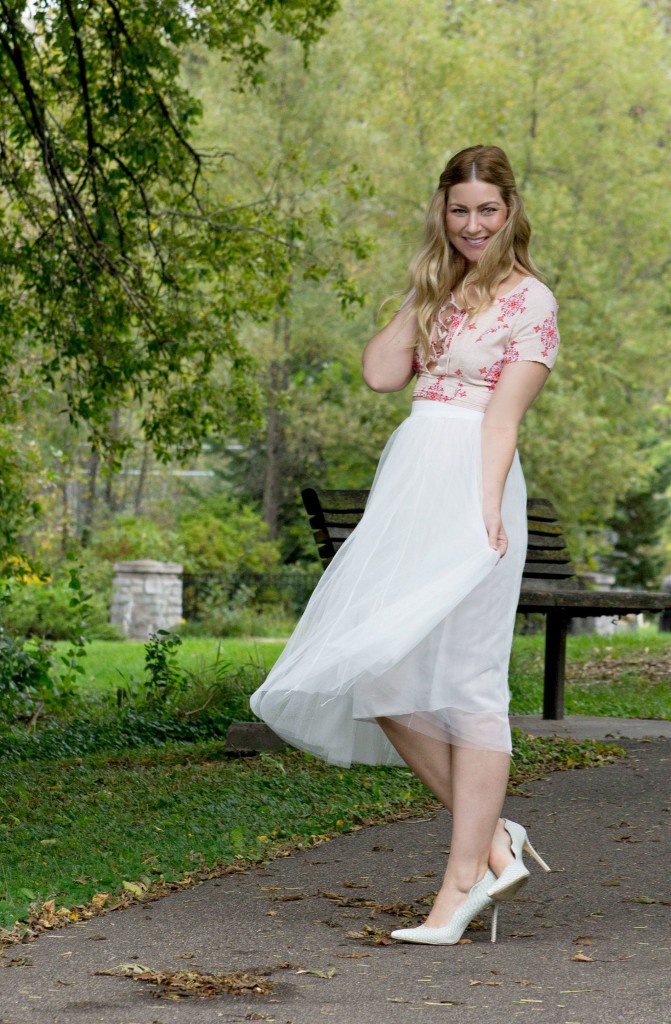 Shop the Crop Top – Tiegan Printed Lace Up Crop Top c/o TOBI
---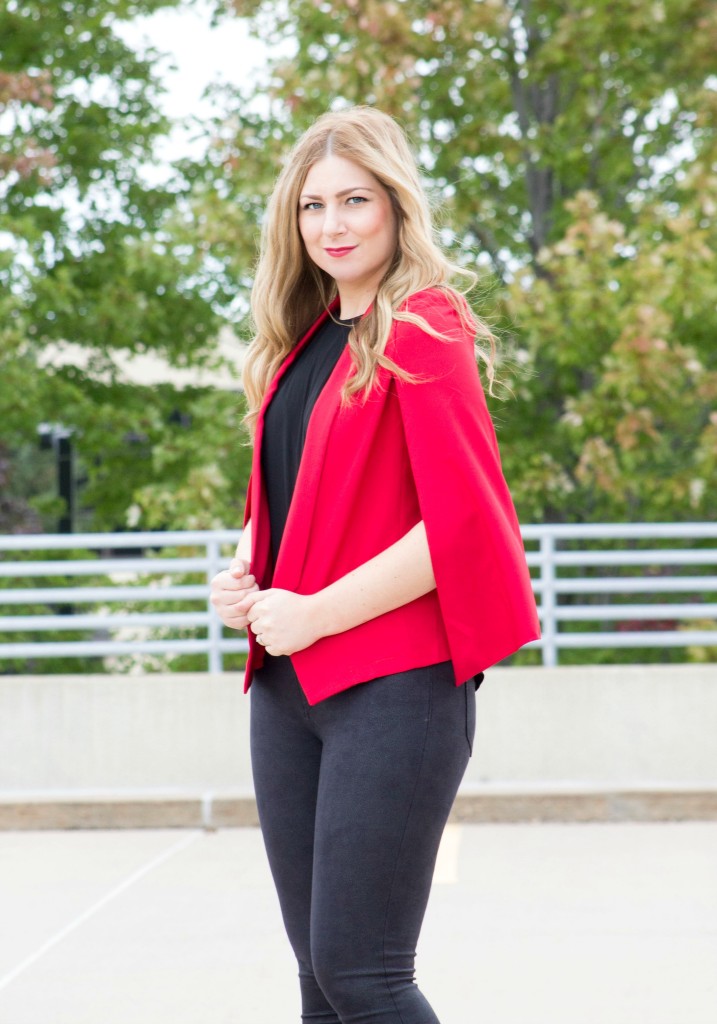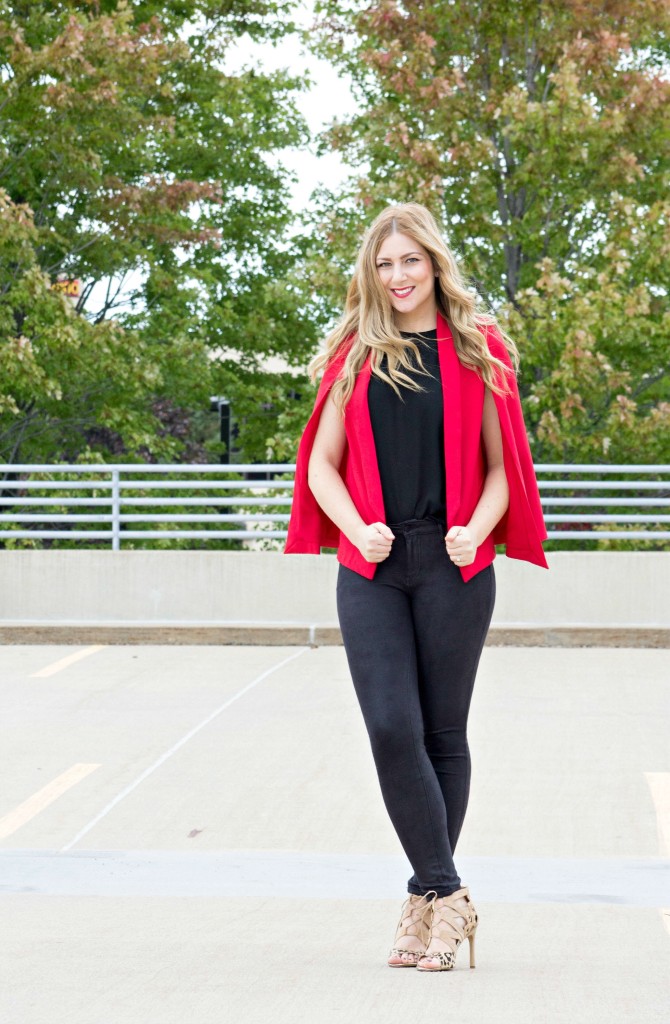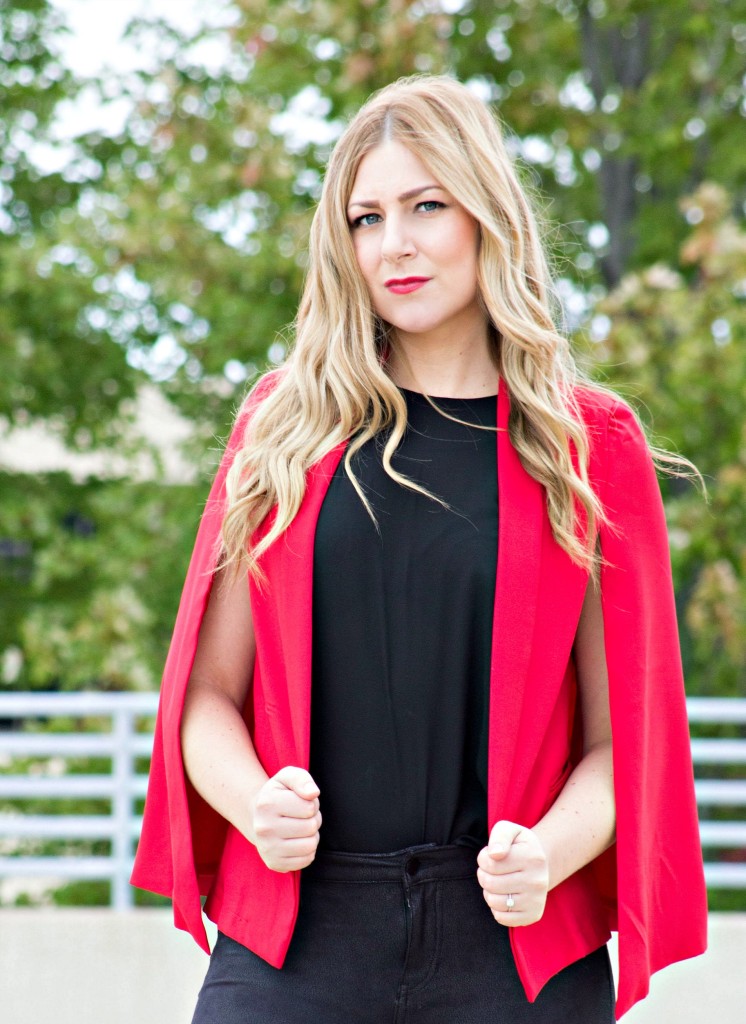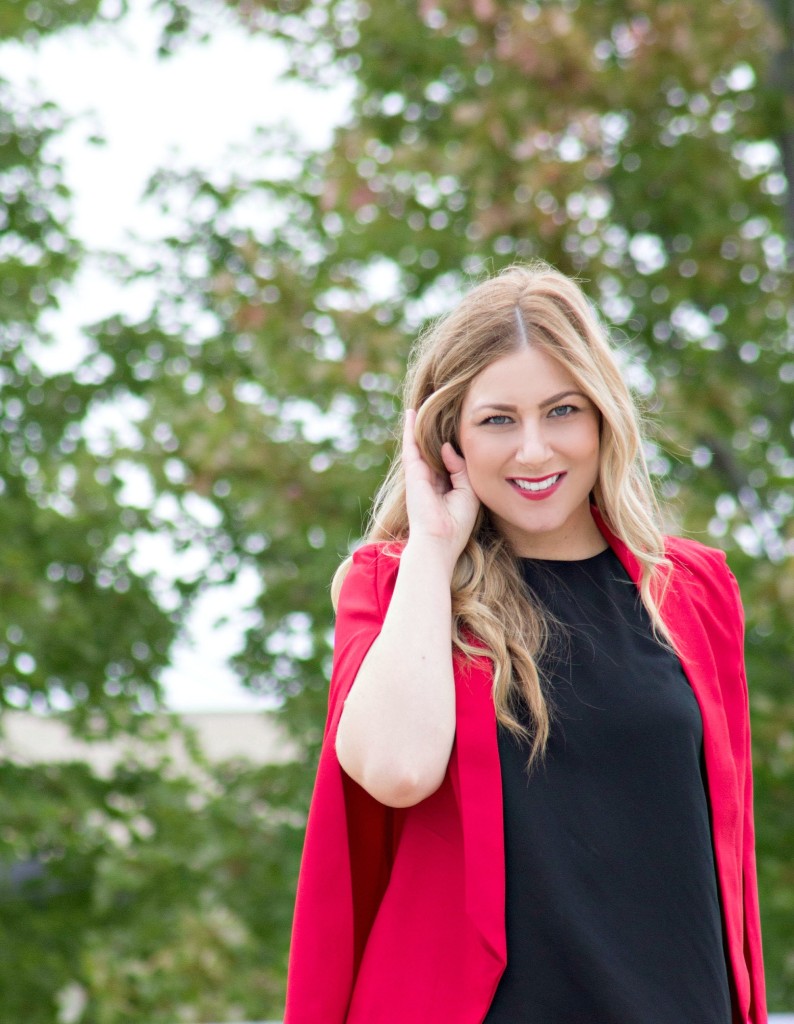 Cape Blazer – Garrison Cape Blazer c/o TOBI
---
Outfit Details:
Outfit 1: Bodysuit, c/o | Flare Jeans, Old Navy (Similar) | Sunglasses, c/o | Heels (Similar)
Outfit 2: Crop Top, c/o | Skirt, c/o (Similar) | Heels, JustFab (Similar)
Outfit 3: Cape Blazer, c/o | Top, The Limited (Similar) | Jeans, c/o (Similar) | Heels, Dolce Vita (Similar) | Lipstick, YSL
Have you heard of TOBI? TOBI is an online design label based in Los Angeles and the base of each one of these outfits. I love the wide selection of chic styles you can find online there, all at an affordable price.
In the first outfit, I styled the Alley Lace Up Ribbed Body Suit in mustard yellow. I've always wanted to try out the bodysuit trend, but wasn't quite sure how it would look or feel. It's safe to say I'm in love and will be adding a lot more bodysuits to my closet in the near future. I just love how you don't have to worry about keeping your shirt tucked in or worry about your top flying up. It stays put and isn't bunchy. Plus I now have a great piece to style with flared, high-waisted jeans and a piece that will be so versatile for fall. With a felt fedora, long cardigan and booties, I will be ready for fall.
In my second outfit, I'm wearing the Tiegan Printed Lace Up Crop Top paired with a tulle white skirt. This crop top is very a high crop top, so I was looking for a skirt that was very high waisted to go with it. I love the simple pattern of the crop top and the lace-up style gives it a bit of extra chicness. This outfit is still very summery, but paired with an olive green jacket and heeled booties, this outfit easily also transitions to fall.
In the third outfit, I styled the Garrison Cape Blazer in red. This cape blazer is chic and bold for fall. I paired it with all black and lace-up leopard heels, and already have so many other outfit ideas in mind. I'm thinking of pairing this with black dresses, gray dresses, with a leopard print top, and so much more. I especially think this cape blazer will be perfect into the holiday season.
I highly recommend checking out TOBI's selection, especially their bodysuits and blazers! There are some great options for fall and upcoming winter months.
Thank you TOBI for sponsoring this post.