Today's post is all about mustard yellow, specifically, mustard yellow sweaters thanks to the suggestion of my mom (thanks MOM)! When she was visiting, we found her a gorgeous mustard blouse at Primark and were talking about it being a "power color" – meaning it's definitely a color that grabs attention and is a bold choice!
Now, I've heard people say "I can't pull off this color" or not everyone can wear this color. I disagree, as I believe anyone can pull anything off – all it takes is a little confidence! And anyone who TRULY believes that you can't choose to wear a color you love must not be a very fun person 😉 Anway, YOU CAN DO IT and wear it and love it! Here are some of my current favorite mustard yellow sweaters, as it is the perfect time of year to cozy up in a warm sweater… to shop, simply click on the image!

Here are some of the ways I've worn/styled mustard yellow in the past! Which outfit is your favorite?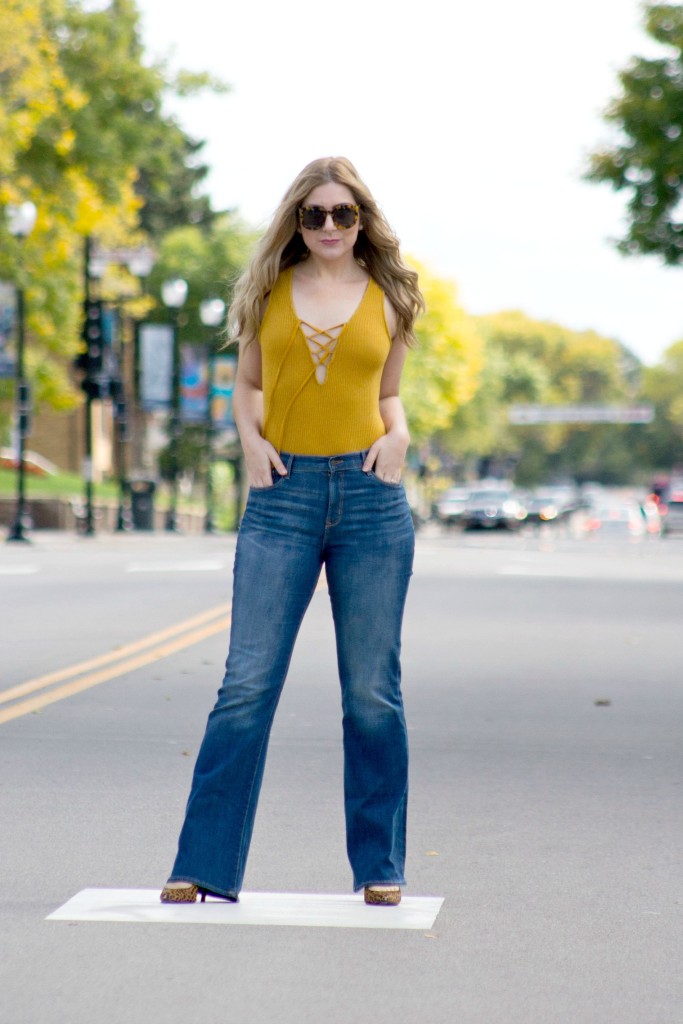 Mustard yellow lace-up bodysuit, see the full outfit post here.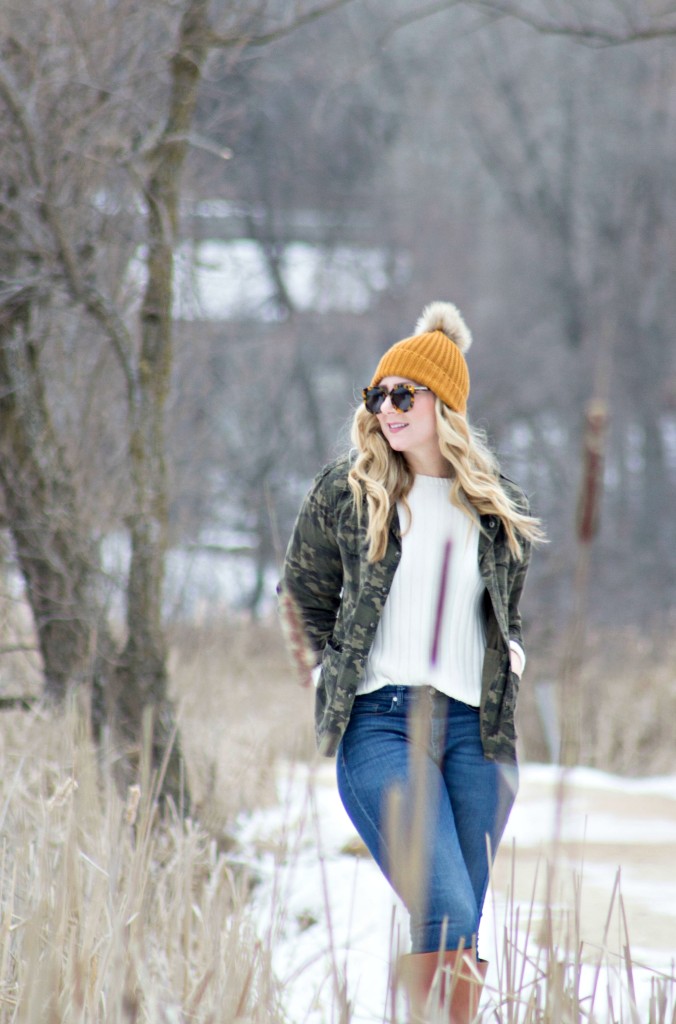 Mustard yellow beanie, see full outfit post here.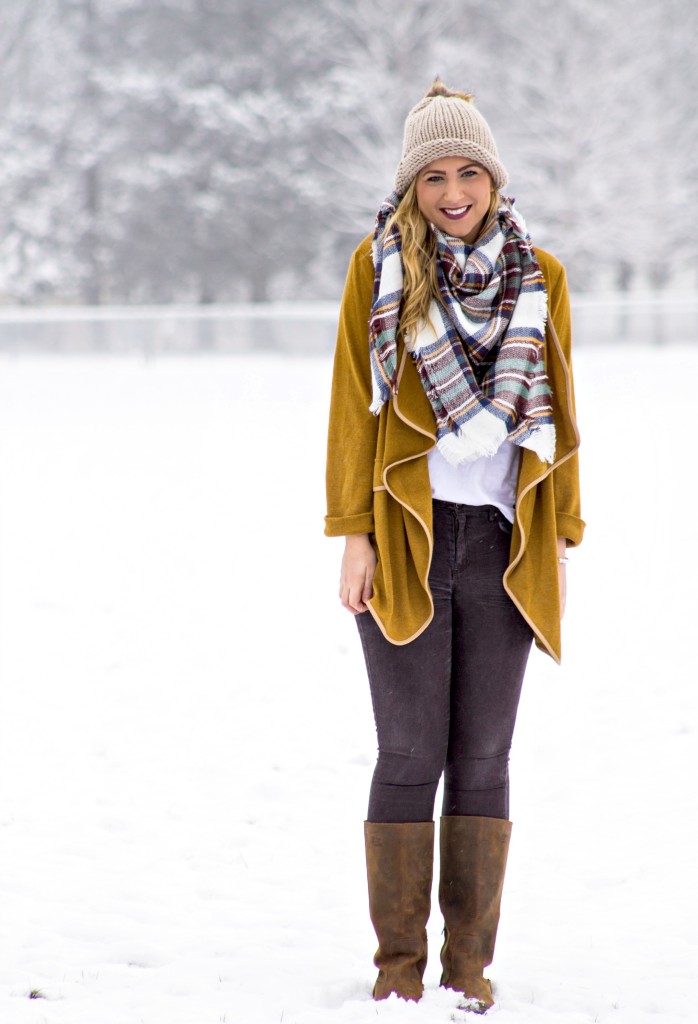 Mustard yellow cardigan coat, see the full outfit post here.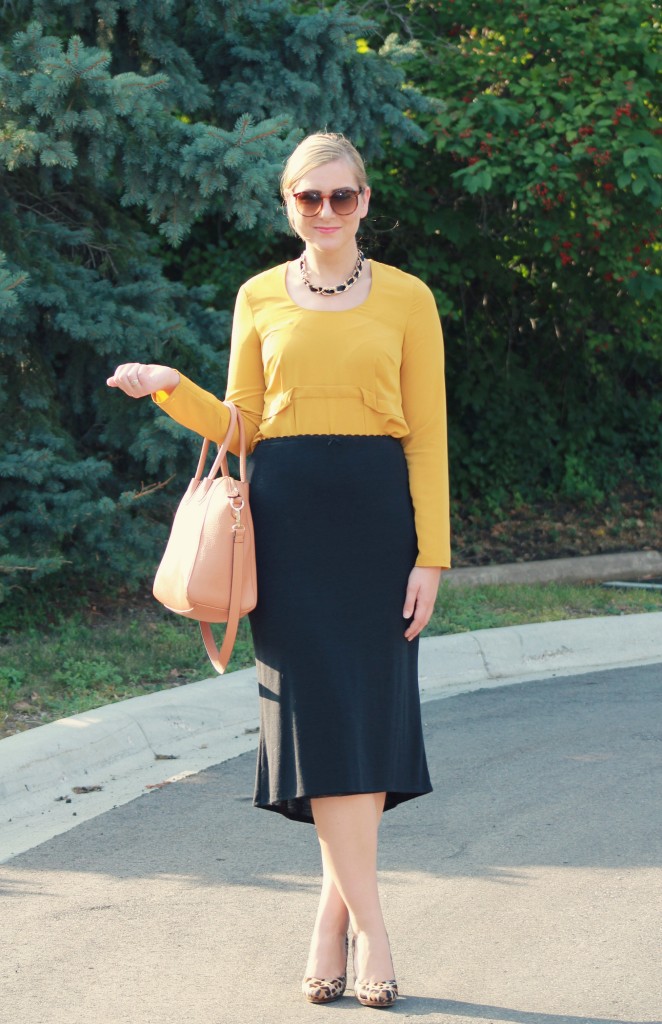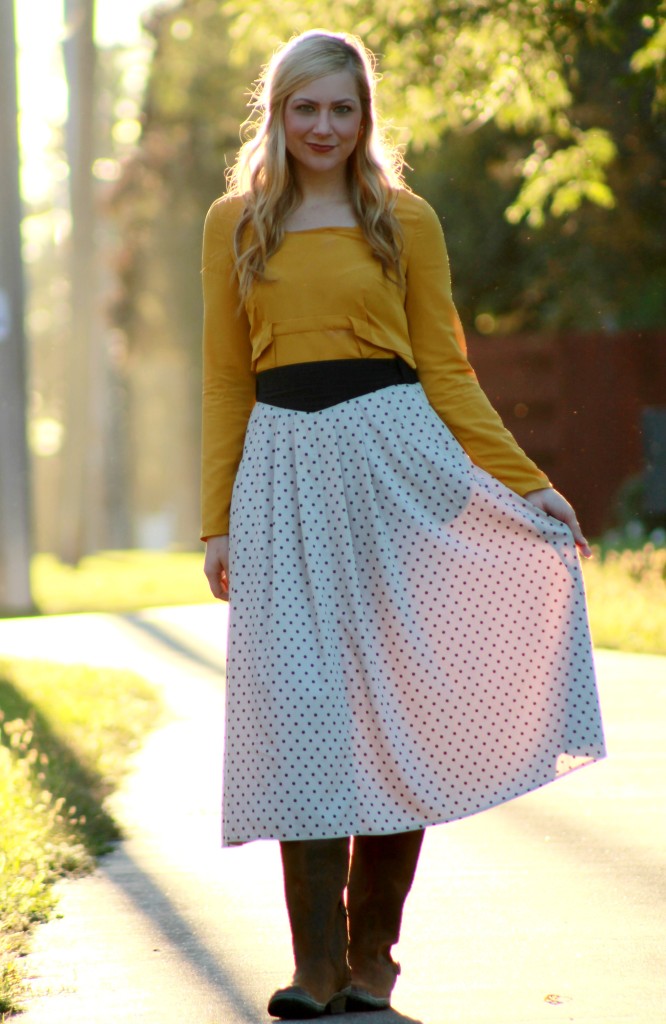 Mustard blouse, see the full posts here and here.
Thank you for stopping by, see you all soon! xoxo, Rachel