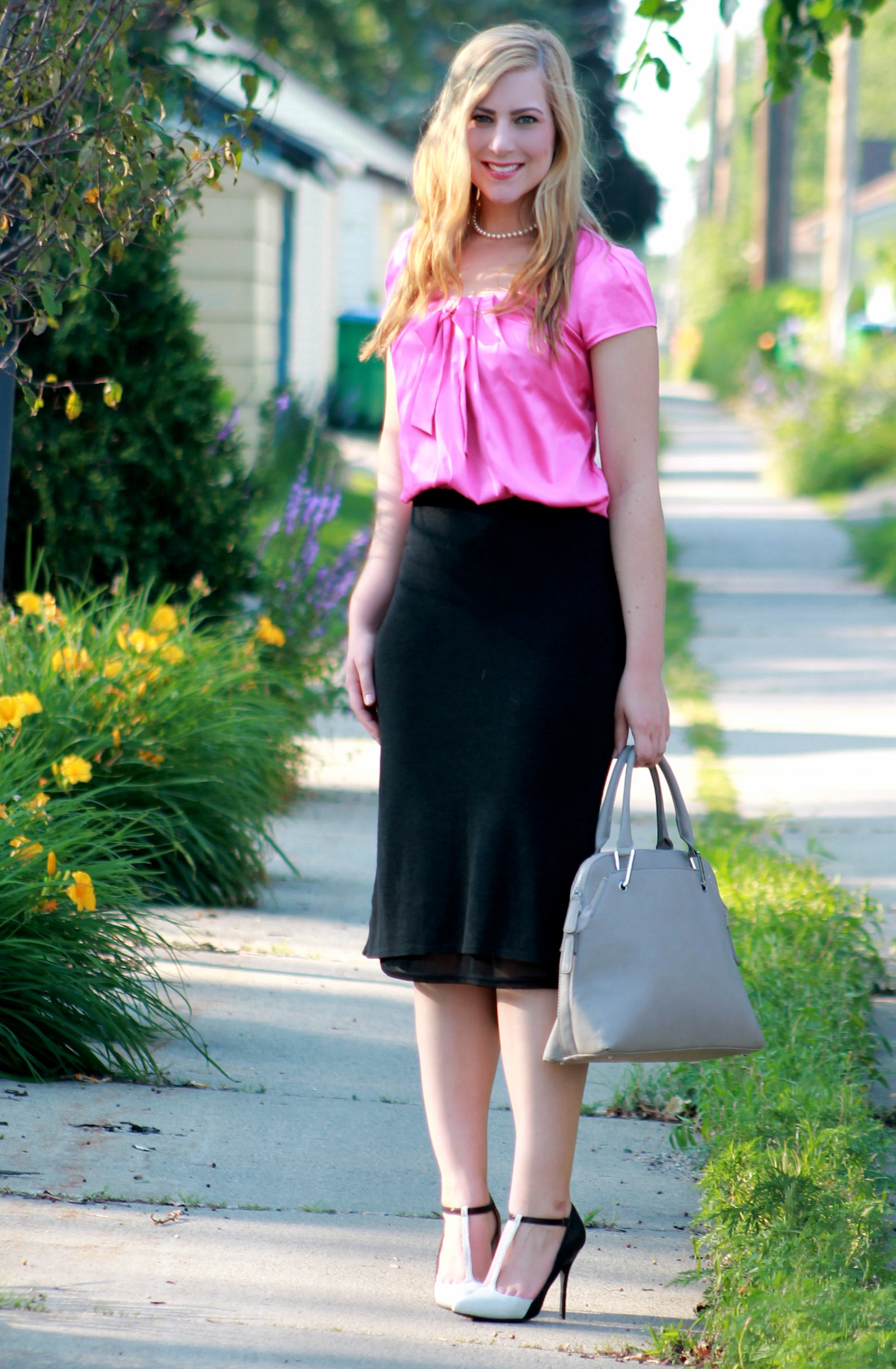 Don't really have a lot to say, except that it's hump day (Whoot Whoot)! Hope you are having a great week so far!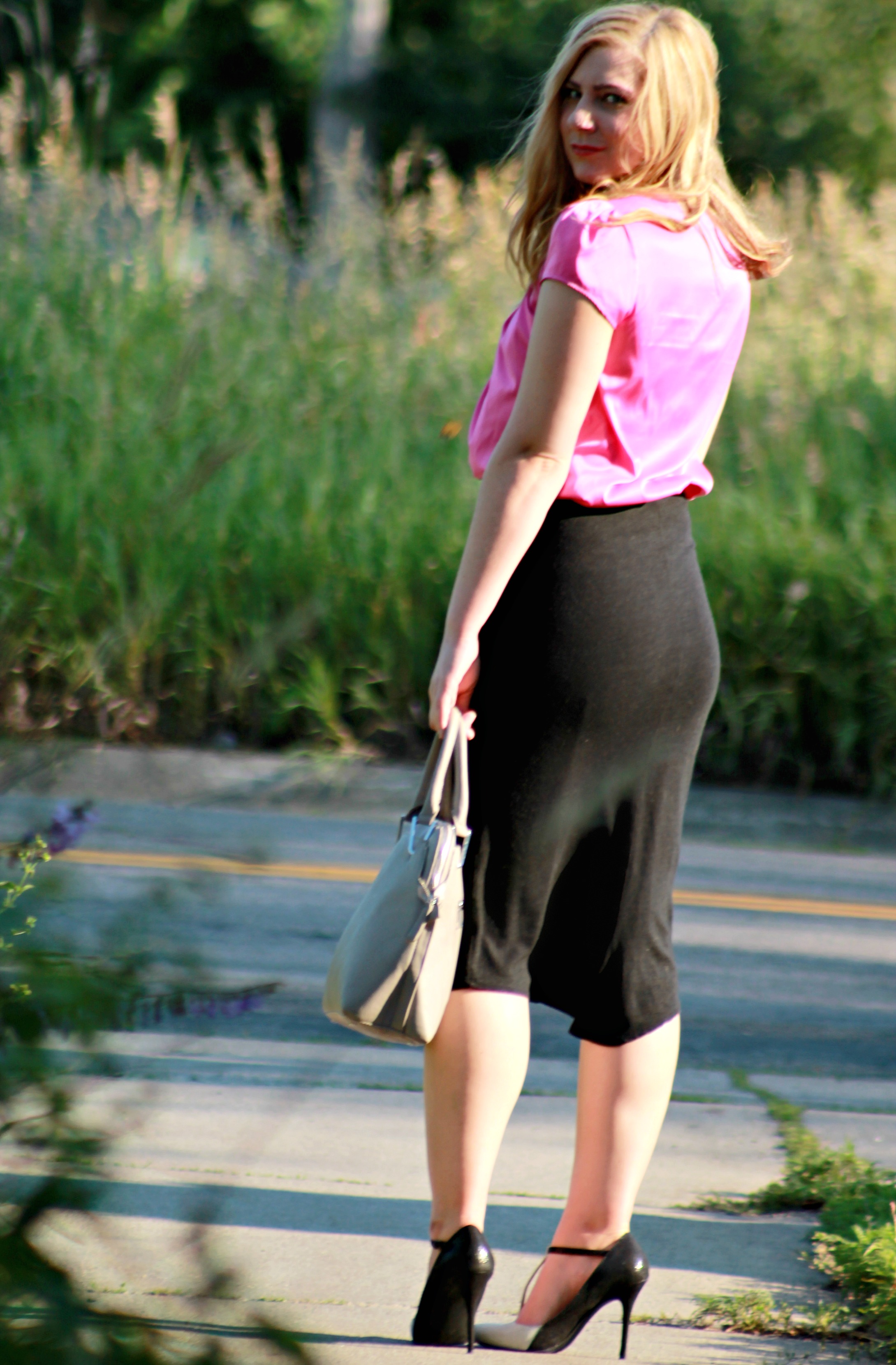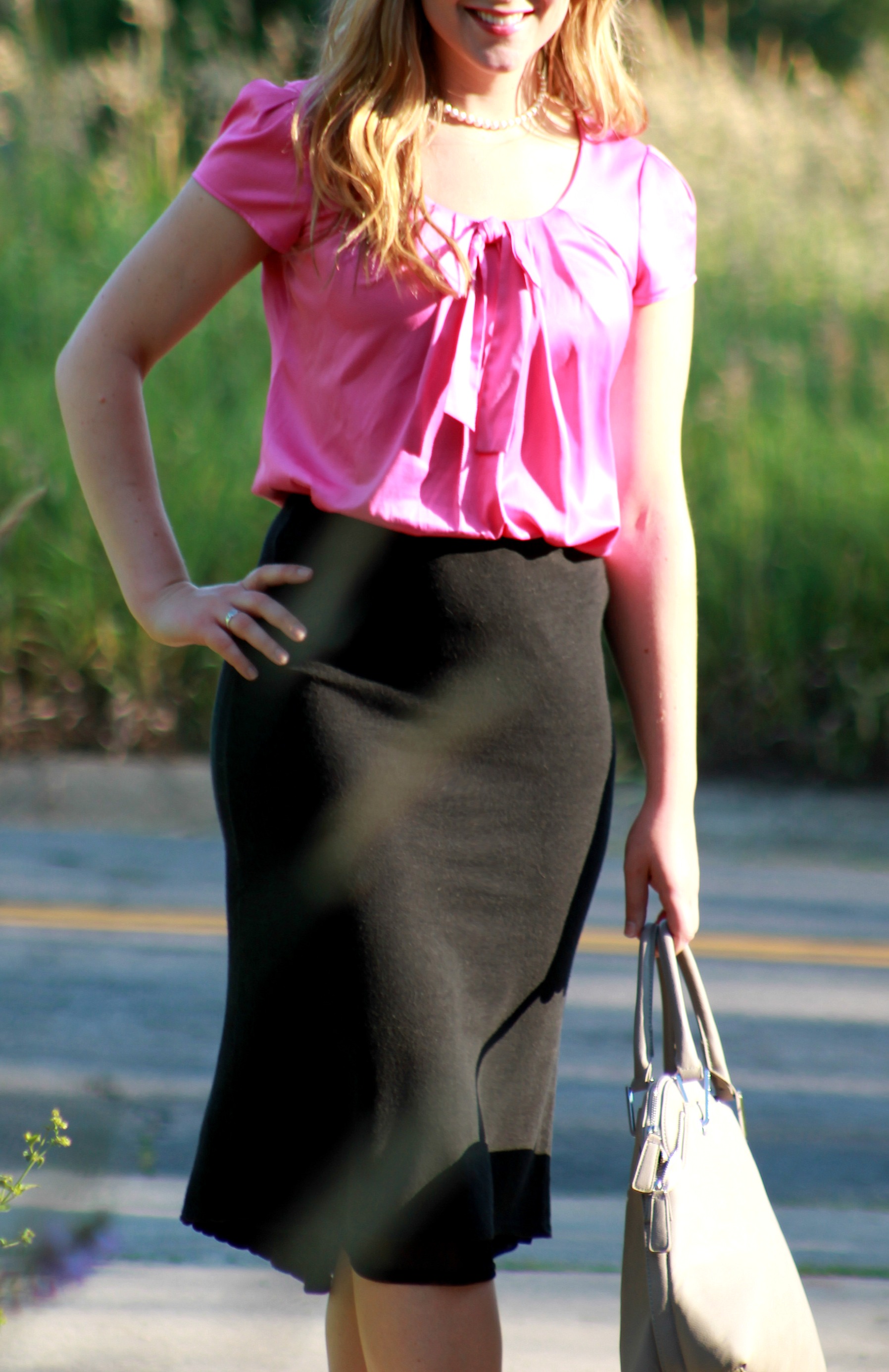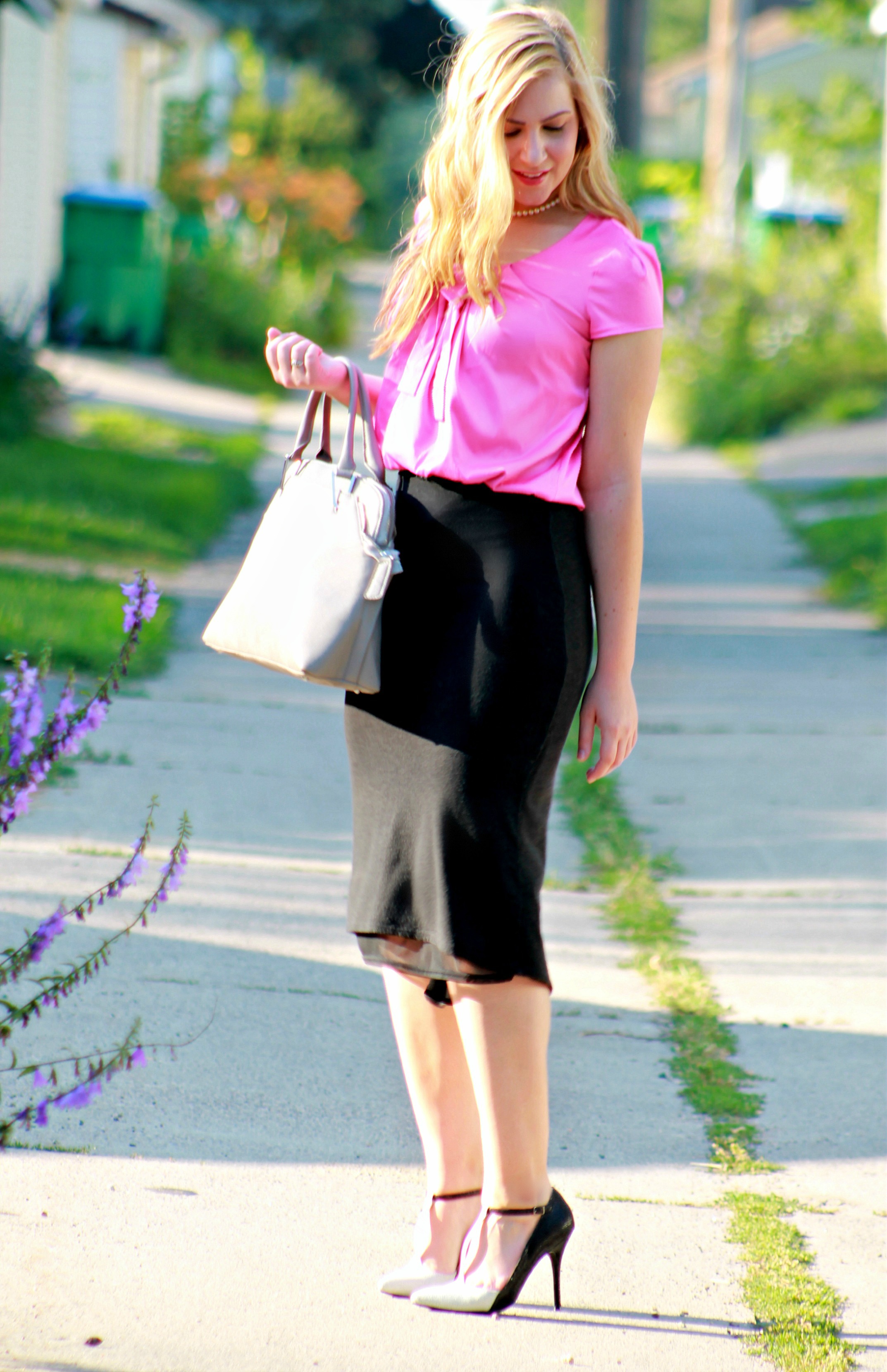 Shirt, Express : Similar in light pink, similar sleeveless
Skirt, Gap – Thrifted : Similar
Heels, JustFab : Similar
Bag, JustFab : Similar
Necklace, My Grandmother's : Similar
Linking up with Shanna!