If you are visiting the United Kingdom, Liverpool and Manchester are both popular places to go for a weekend away. You might be torn between these two great places – and I wouldn't blame you! This post will tell you a little bit about each place, so you can decide once and for all where you want to go for a fun filled weekend away: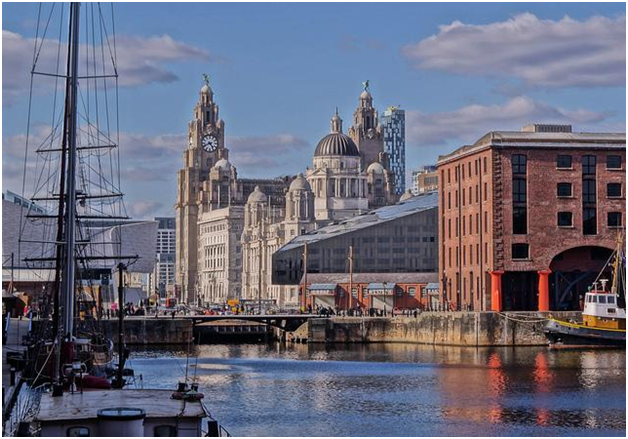 Things to Do in Liverpool
The Albert Dock
Part of the city's UNESCO world heritage site, situated on the banks of the river Mersey. By simply taking a walk around the dock you can learn so much. However, it's a good idea to stop to have a bite to eat at one of the great restaurants, and perhaps visit a museum like the Tate Liverpool.
Liverpool Cathedral
Even if you aren't religious, it's worth going to visit Liverpool Cathedral. It's the biggest Catholic Cathedral in England, and has an indescribable beauty about it that you can only realize once you've visited for yourself. It's something else! The spiritual atmosphere is truly something to behold, and you'll be welcomed warmly whatever your reasons for visiting.
Haydock Park Racecourse
If you love having a flutter and watching horseracing, Haydock Park Racecourse will be the highlight of your weekend. It's a little outside of the city, but it's worth a visit. They even host live music shows for you to enjoy occasionally – Jessie J is due to perform there in August.
Hope Street
Hope street doesn't have much shopping (unless you want second hand books), so if you wanted to splash the cash then this place isn't for you. However, there is still plenty to see and do. Start off by visiting the cathedrals on foot, and then have something to eat at one of the fabulous restaurants. I highly recommend 60 Hope Street for some top notch grub. Everywhere you turn here there is a new attraction. This includes the student accommodation leading on to a graveyard – noticeable thanks to the unusual grave of William Mckenzie. You'll notice a granite pyramid rising from the ground. Mackenzie was buried here, above ground, at a table, in the hope that 'the devil wouldn't steal his soul'.
China Town
Liverpool is home to the first Chinatown in Europe. They are proud to have a multicultural population, and it shines through with the fabulous restaurants and shops situated here. If you fancy some top notch Chinese cuisine, there's nowhere better.
The Beatles Tour
Do you love The Beatles? Or perhaps you're just interested in them and their heritage? The Beatles tour is well worth a go! Simply get on the tour bus and you will learn everything there is to know about John, Paul, George, and Ringo, while seeing everywhere associated with them around the city. See their childhood homes, schools, colleges, and even view places that inspired some of their most well known tracks. When the tour is over you stop off at the legendary Cavern Club, with a ticket for free admission on the evening of your tour.
Things to Do in Manchester
Manchester United Museum and Tour
Make your way over to Sir Matt Busby way in Old Trafford, and you'll come across the Manchester United Museum and Tour. This is the perfect activity for fans of United. You will get a great look around the player's quarters, including the changing rooms and the player's lounge – which the manager isn't even allowed in until invited by the players! There's a museum you can enter independently too, which will teach you a lot about the club and allow you to relive your favourite goals.
The People's History Museum
This class museum teaches us so much about our 200 year struggle to democracy. The first thing you'll notice is the old mill clock, which you can actually use to clock in. You may be surprised to know that managers used to fiddle with this clock, in order to make their employees work longer! The interactive displays are beautiful and make learning a pleasure.
The Manchester Art Gallery
If you love art of all kinds, you'll absolutely love visiting this art gallery. The Turner watercolor paintings are stunning, but the newer gallery featuring paintings from Francis Bacon and Stanley Spencer is equally as impressive. The Gallery of Craft and Design is worth a look too!
The Coronation Street Tour
Do you love settling down at night to catch up with the latest going on over the cobbles? Well, now you can tour the set and get a feel of what it's really like to be in Coronation street! You'll love going to the Rover's Return and walking in the footsteps of the likes of Kym Marsh and Michelle Keegan.
Relax in a Great Hotel
Manchester is not short of fantastic hotels. If you want somewhere luxurious to stay on your trip, you'll be spoilt for choice. Just take a look at a site like https://www.citybaseapartments.com/ to see what I'm talking about! There's nothing better than relaxing in a fantastic hotel after a long day of exploring this great city.
Shop Till You Drop
Did somebody say SHOPPING? Whenever shopping is mentioned, my ears perk up. There are very few shopping experiences to rival the Trafford Intu Centre. Not only is it gorgeous and huge, you can guarantee it contains all of your favorite stores, and then some. Stop for a lovely bite to eat at the food quarter, and you can even watch a film afterwards at the Odeon Cinema. It's almost like a theme park and shopping centre rolled into one. Make sure you save up for a few months if you plan on coming here!
I hope this post has helped you to decide where you'd rather go on your weekend away. Do you fancy the cultural delights and learning opportunities that Liverpool has to offer, or the exciting tours and shopping opportunities of Manchester? Let me know in the comments!
This is a post by Amie Scott.