Where planes don't vary much in size and comfort, every cruise can be completely different depending on the boat. Whether you're on a trimaran, catamaran, or a yacht, you'll be in a beautiful space surrounded by the ocean – what more could you want? That's why vacationing on a cruise is one of the best ways to go, and today we're sharing a post on how to best pack for this adventure.
When it comes to packing, there are two types of people. People who pack their bags weeks in advance, armed with a list and few space saving techniques, and people who simply throw a few things into a carry on bag the night before they go. Either way, if you've ever been in a situation when you've had to pack your bags, you probably know that what you pack, and what you don't pack can greatly affect the holiday and how much you enjoy it. Cruising is great, as you only have to pack and unpack once, however; forgetting certain items on a cruise can mean that you miss out on fun and activities – forget socks and you can't try out the bungee trampoline, or forget your paracetamol and pay extortionate prices for medicine on board. You don't have to pack your life into a bag to have fun on a cruise – it's totally possible to take a backpack with you and have everything you could possibly need. To help you enjoy your first cruise as best as possible, here are some essential packing tips to start you off: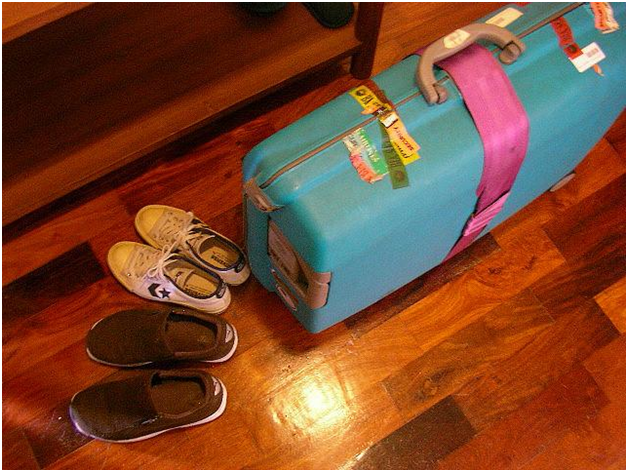 Pack Carry On Bags Carefully
Pack your carry on bags wisely; you'll want a change of clothes, any important medication, and toiletries you might need.This is very important for 2 reasons: what if your luggage gets lots by the airline you use to take you to the cruise? This way, you'll at least have the essentials with you. Plus, if there are any delays then at least you'll have a swimsuit and some dinner clothing on hand so you can get stuck in to the ships facilities straight away, instead of waiting for your bag. Carefully think about the things you couldn't go too long without and pack them in the bag you'll personally carry on to the plane and ship.
Be Aware of The Ship's Dress Codes
Many ships put on formal nights so that their passengers can get dressed up and enjoy dinner. However; different cruises have different policies on this. Some cruises don't expect you to dress up for dinner at all, while others still have their guests in tuxedos and formal gowns. Somewhere in between there are people who wear business attire; suits for the men and long silky dresses or flowing trousers for the women. Make sure you know the dress code of the ship you're to be travelling with and pack accordingly. Take a look at cruise1st.com/au to read up on them.
Consider Doing Your Washing on Board
If you'd like to pack lightly, then you could potentially do your washing on board, rather than pack a million outfits to see you through the cruise. Some cruises don't have laundry rooms though, so you may have to take some washing detergent and scrub a few things in your cabin's bathroom yourself. If you've only lightly worn an outfit, you could even spritz it with some fabric freshener to get another day's use out of it.
Don't Assume Your Toiletries Will Be in Your Cabin
Basic toiletries, like soap and shampoo will be in your cabin. However, toiletries on some cruise lines can be limited, so be aware that your favourite toiletries may not be in your cabin. Make room in your case for your favourite products that you can't live without. Oh, and it's probably best if you pack a hairdryer, as cruise lines only offer weak dryers!
Read Up on The Dressing Gown Policy
The majority of the time, you don't need to pack your own dressing gown. Luxury lines often provide you with a dressing gown in your room, or can provide one on request. If you're not sure, read the FAQ part of your cruise line's site. However, you can't take these gowns away and keep them! If you like yours enough to take it home, you'll need to pay for it.
Dress for The Destination
Depending on where you're travelling, you'll need to dress for the destination. Some places are more formal than others. If you're travelling to places like Europe or Bermuda then you'll need to pack more resort casual wear. If you're travelling to Hawaii, the Mexican Riviera, or the Caribbean then you'll probably need to pack extra casual clothing. Don't forget good shoes for your long excursions and sightseeing days either!
Save Some Room in Your Case
If you can, save a little room in your case for souvenirs. It's highly likely that you're going to bring home a least a couple of tokens from your trip, so either leave room in your case or pack another small bag to put them in that you can check in later on.
Mix and Match Your Outfits
If you can double your clothes up as much as possible, then you won't end up having to pay excess bag fees or argue with your partner over who's taking up the most wardrobe space. If you try to stick to a certain colour palette, you'll be able to interchange many items, and even dress them up or down depending on the event. You can easily make a formal outfit look more casual with the changing of accessories. You probably won't see any of the people on the cruise more than once, and even if you do they won't know that you've worn the same outfit twice.
Don't Forget The Basics
Basics include; an alarm clock if you don't plan on using your phone, extra hangers, medication, batteries, memory cards, sun cream, ear plugs, plastic bags, and chargers.
Keep Your Important Documents at Hand
Make sure you have your ID's and cruise documents at hand at all times, and never pack them in your checked suitcase. You'll need these things to get on the ship, so even if your suitcase doesn't make it to the boat, you will. Make sure you have proper ID, as some people have been turned away for showing a copy of their birth certificate rather than their original, or a passport without a name that doesn't match the one registered on the ship (this can happen on honeymoons).
Be well prepared for your first cruise by following these essential packing tips and you'll love the time you have on your trip!
cruise how to pack for a cruise packing for a cruise packing tips travel vacations