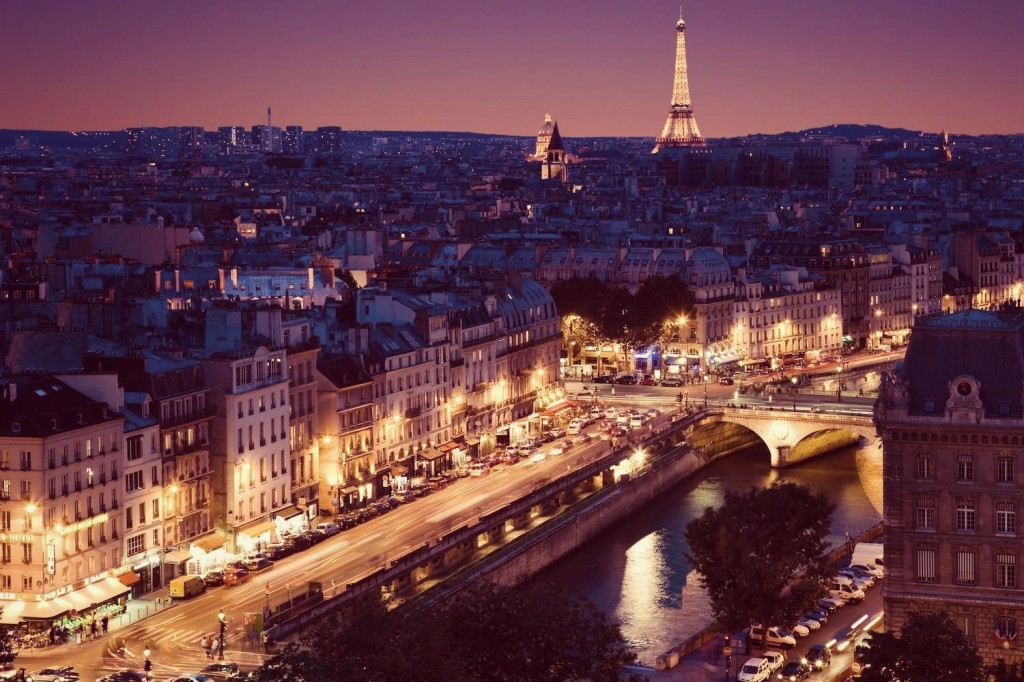 Paris is definitely a place that should be on the bucket list of couples all around the globe. It's debatably the most romantic city in the world, so couples flock here in their thousands every year. I don't blame them – I love the idea of having a romantic break away in the "city of love." This post will give you plenty of ideas of exciting things you can do in Paris with your loved one. While I once thought love locking was once a lovely, unique thing for tourists to do, Paris' bridges are almost collapsing under the extra weight. It did make the bridges look cool to begin with, and the idea of neverending love is lovely, but Paris falling to bits isn't great. So, what else can you do? Here are some of my favorite ideas:
Pack Your Own Picnic
I think you'll agree that packing your own picnic is fun wherever you are, but it's especially exciting in Paris. Grab some fresh ingredients from the food stores all over; some special cheese, wine, and perhaps some fruit. I'd be packing some quality chocolate too! You can then take your pick of the pretty parks. There are lots to choose from! My favorite is the Champ de Mars, where you can see the Eiffel Tower.
Dance Along the Seine
Providing you go on a day when the weather is nice, dancers of all skill levels can get together at the mini amphitheatres along the Seine. The atmosphere is said to be amazing, even if you don't join in. Why don't you and your loved one sit and enjoy a bottle of wine as you watch the dancers shimmy the night away? I think after a glass or two I'd develop the confidence to have a go myself. "People watching" has never been so exciting!
Go Ice Skating Outdoors
Why not visit Paris with your loved one during Christmas time? Christmas is one of my favorite holiday's (next to Halloween of course), and one of the best things about this is being able to ice skate outdoors! These skating rinks can be found between November and March. I can just imagine twirling around serenely in my skates, wrapped up all warm and cozy (probably right before I fall and break my arm). These rinks don't cost much to use either – and you can't deny that this is something so romantic, you'd see it in a film!
Order Pizza
What? Ordering pizza is something you do at home, not in classy Paris! Wrong! You can actually order pizza with a difference here. Head over to Pink Flamingo, an extremely stylish pizza place. They'll give you a pink balloon to indicate you've ordered, and the instruct you to take your seat along the banks of the Canal Saint-Martin. It's surrounded by art galleries and trendy places to see. Your pizza will be delivered straight to you so you can enjoy in this beautiful setting!
Watch the Eiffel Tower Sparkle
Sure, everybody does it, but you can't deny that it's awfully romantic. Forget that it's touristy. You'll love it! The monument looks positively magical when it's all lit up. Make sure you take lots of pictures. You may even be able to find some holiday apartments in Paris overlooking this spectacular scene – imagine the view from your room!
Ride the Carousels
You can find fun carousels to take you back to your youth near the Eiffel Tower, and you won't pay much to ride them until you're dizzy. They make for great photographs, and you'll definitely have a laugh while doing it! Try not to worry about other adults with children judging you (who cares, you're having a great time!).
Paris is known as a very fashionable city, so if you want to look amazing while you're over there check out some style inspo I've put together. You should probably convince your loved one to do some boutique shopping while you're there too!
Image via