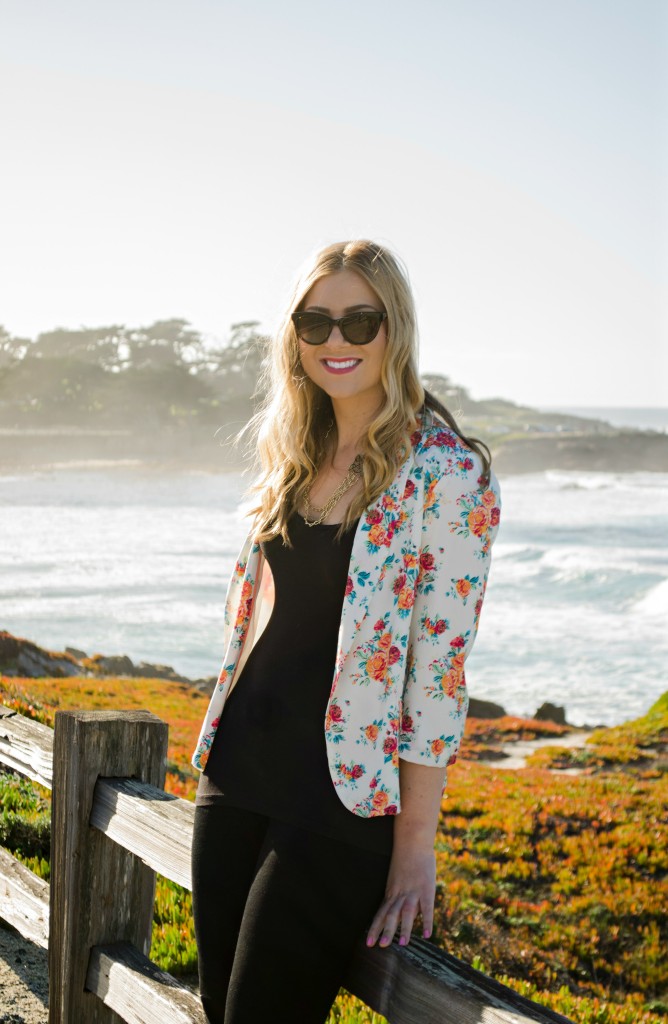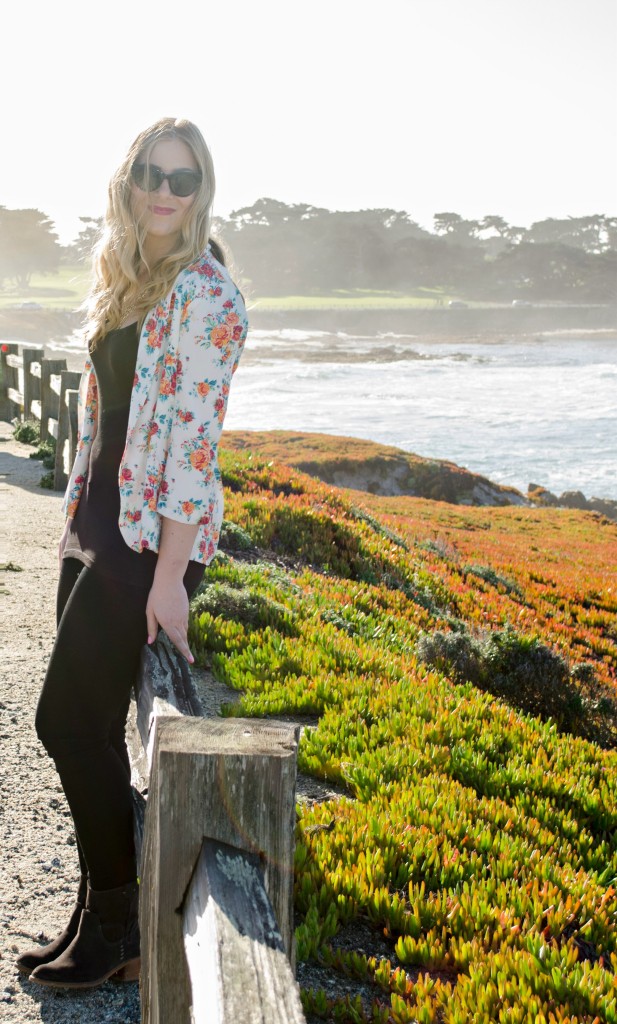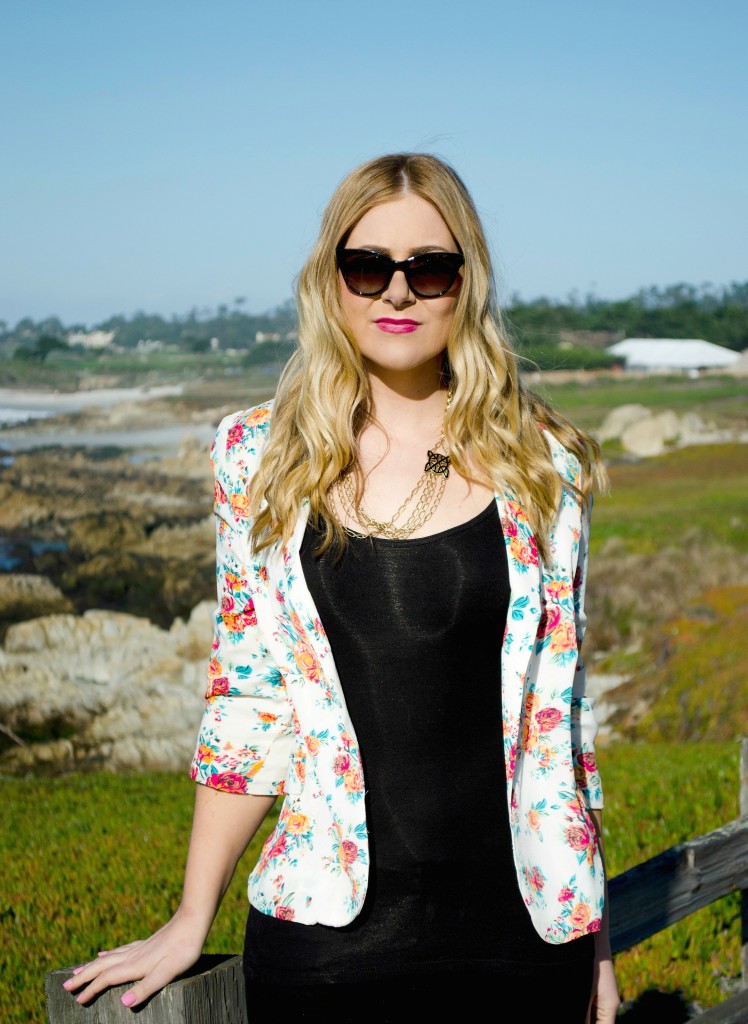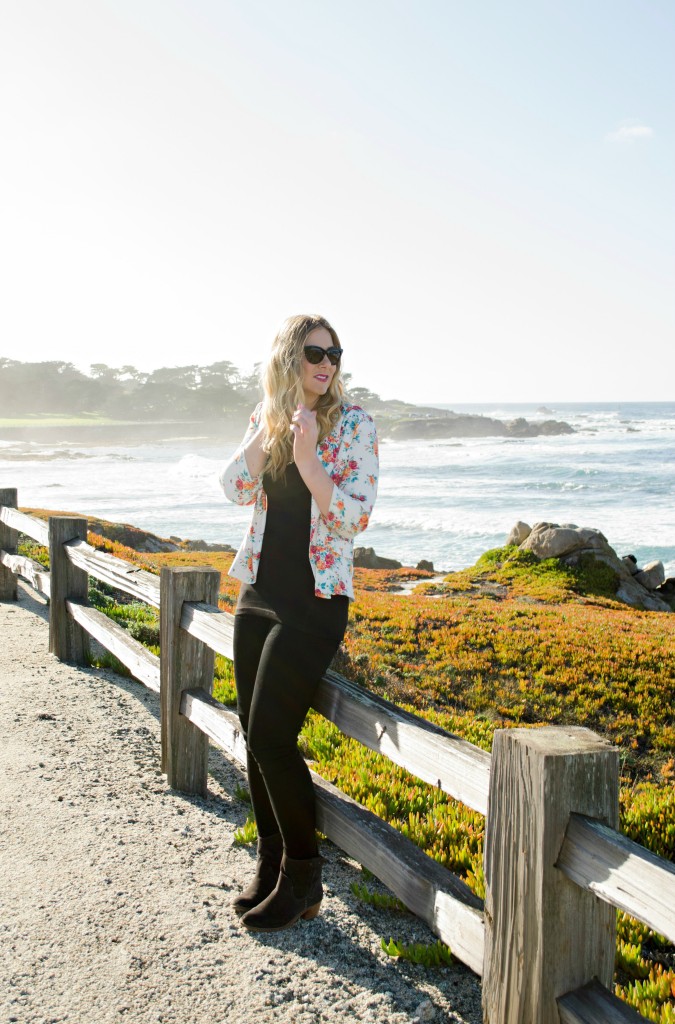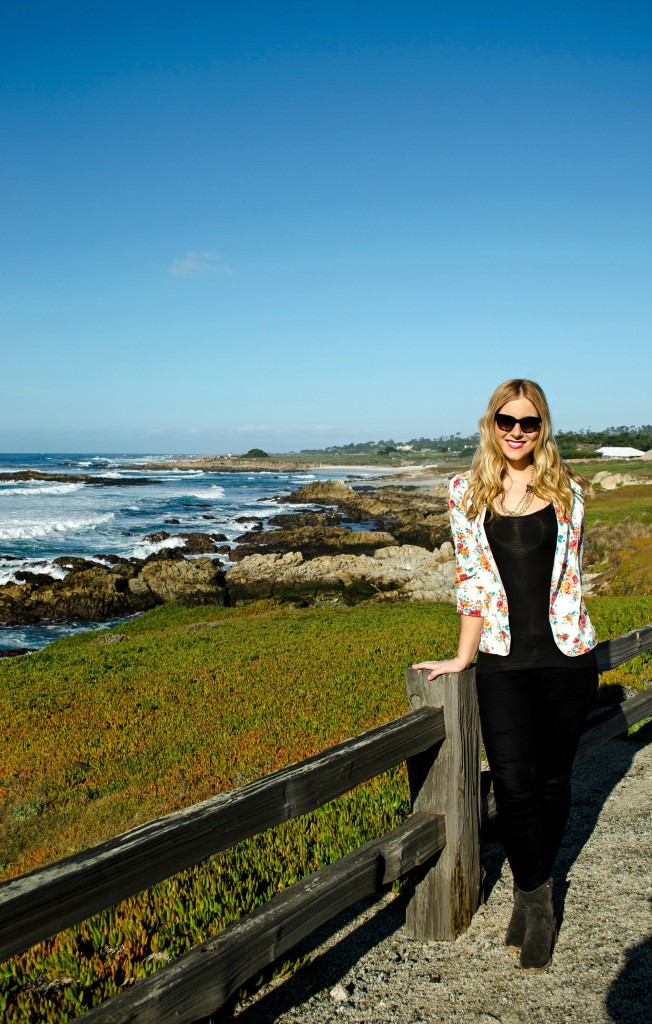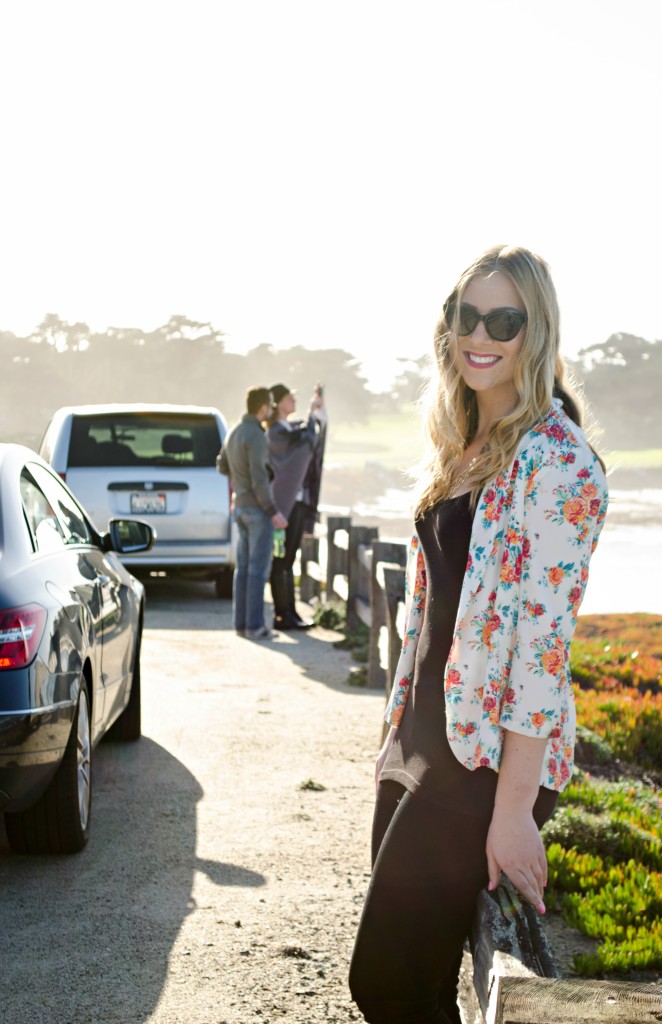 With the snow storm that hit us yesterday here in the Midwest, I can't help but dream of warmer, sunnier days in California. Our trip was like a dream, for many reasons, but also because sometimes you just go somewhere that feels like home.
Our friends (who you can see in the last photo taking photos!) live in Sunnyvale, very close to where my older sister used to live for a few years. My family would often come out to visit her, and coming back to visit friends was like coming to a a place I have learned to love and have a sense of home since I had family who lived there for so long. That's why it was so wonderful to visit a place in California where I had once had such a wonderful time with my family. On Sunday, the day after we got engaged, we took a trip to Carmel, driving along the 17 Mile Drive on Pebble Beach. We of course had to pull over to get some photos – and the view couldn't have been more breathtaking. I kept saying to Mel, I can't believe you live here! It is so magical.
We moved onto a restaurant in Pebble Beach called the Bench, where some quite comical characters had a few drinks while watching the Broncos vs. Patriots game, and then finished our day and night in Carmel with shopping, dinner/drinks at A.W. Shucks, and drinks at the cutest Italian place Vino Napoli Wine Bar – where the bar tender took part in our engagement celebration with champagne and tiramisu! We sure did have a great time!
Oh what wonderful times. Cali, I'll be dreamin' of you for a long time. P.S. HUGE thanks to Mel for letting us borrow her camera this day – check out her amazing blog here!
What I'm Wearing
Blazer, Lulu*s (Similar here and here) | Tank Top, T.J.Maxx (Similar here) | Jeans, Paige Denim, c/o ShopBop | Booties, Dolce Vita, c/o ShopBop | Sunglasses, Cole Hahn, Nordstrom Rack (Similar here) | Lipstick, Maybelline "Mesmerizing Magenta"