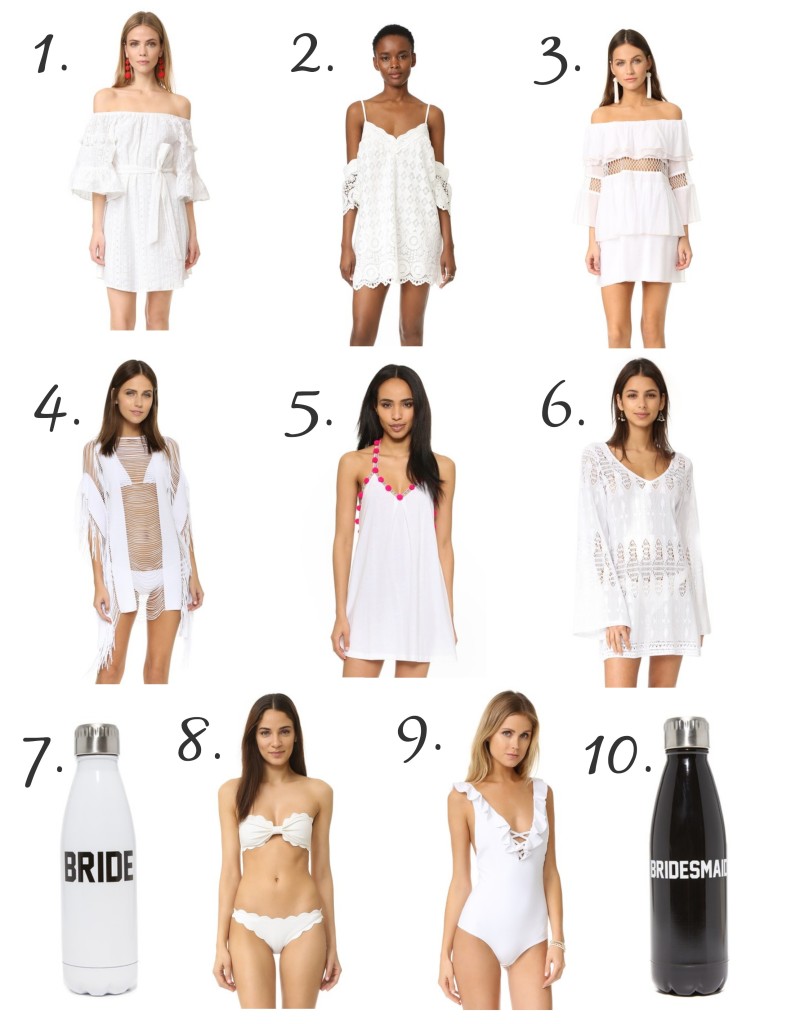 1 | 2 | 3 | 4 | 5 | 6 | 7 | 8 – Top, Bottom | 9 | 10
I might be jumping the gun here, but I'm already counting down the days until my bachelorette party in Miami! It's in exactly 141 days, (because clearly you needed to know these details). I always wanted to do some type of destination bachelorette party, and after having a blast in Miami the two times I've traveled there, I knew this is where it HAD to be.
I felt a little guilty having a party so far away from Minnesota, but it's what I really wanted – so my maid of honor and bestie said "LET'S DO IT"! So now, I'm preparing by finding anything and everything white to pack for a beach bachelorette party! From swimsuits and cover-ups to cute white dresses, today I'm rounding up some of my favorite bride-to-be pool- and beach-ready items to party in!
The best news? Shopbop is having a huge SPRING sale – with 20% off all orders under $500 and 25% off of orders more than $500 with code EVENT17! So whether you're a bride-to-be or just want something new to rock at the pool or on vacation, check out these items! Also – I couldn't resist purchasing the flamingo float at 20% off – it will be perfect for the pool this summer and I plan to bring it to the pool where we're staying in Miami!
The sale lasts through Sunday, April 16 – so make sure to take advantage! This is also a great time to stock up on your favorite items – like Karen Walker Sunglasses (they are a staple accessory for me now) and would be on sale for $224 with 20% or Ray-Bans – another perfect time to stock up!
Shop the Post
1 | 2 | 3 | 4 | 5 | 6 | 7 | 8 – Top, Bottom | 9 | 10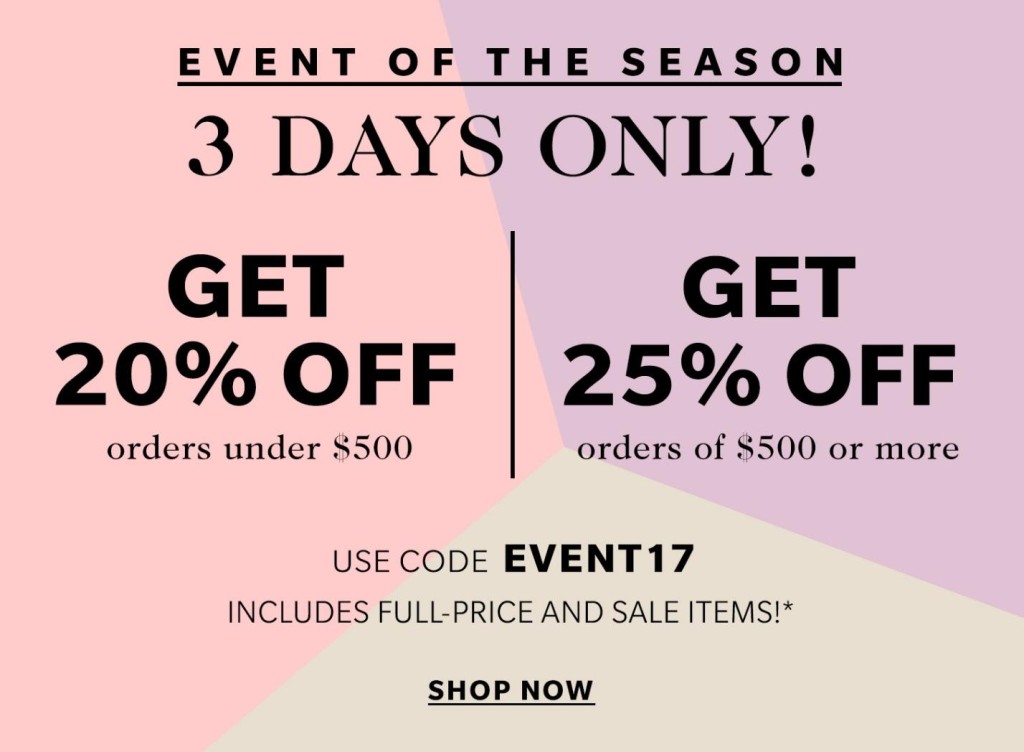 Some of my other favorite Shopbop picks: