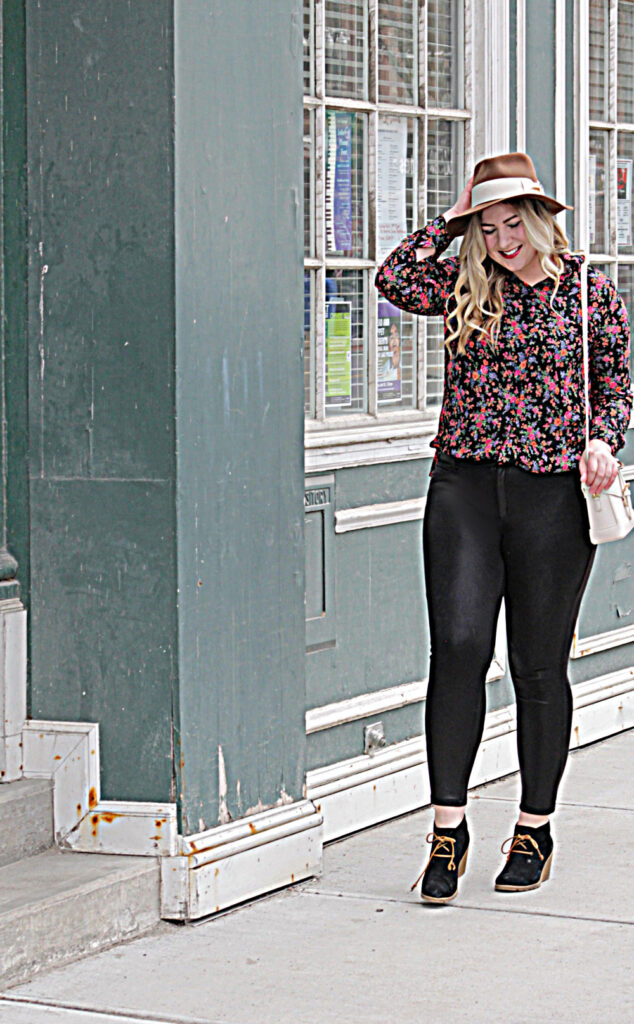 So far the weather in Vermont has been what you would expect of springtime: a few chilly days, a few warm days and a lot of rain. Also, just a little snow – like 15 minutes worth, but nothing like Minneapolis just got (thank GOODNESS we avoided that 😉 ). This has been amazing because I mostly packed spring clothes for our month in Vermont, which was hopeful at best. I did bring my winter coat, but am so glad I've only had to wear it a few times so far! With my limited selection of clothing, we did do some thrift store shopping last week, which is when I found this gorgeous floral-print blouse in the "dollar pile". I knew immediately I wanted to pair it with this gorgeous fedora from Tenth Sreet Hats. I love the selection of fedoras at Tenth Street Hats. This is by far the most gorgeous fedora I own!
OUTFIT DETAILS
Fedora, c/o Tenth Street Hats | Handbag, Nordstrom (SOLD OUT, Similar here, here and here) | Floral-Print Blouse, Thrifted (Similar here, here and here) | Faux Leather Leggings, Thrifted (Similar here, here and here) | Wedged Booties, TOMS (SOLD OUT, Similar TOMS here, here and here)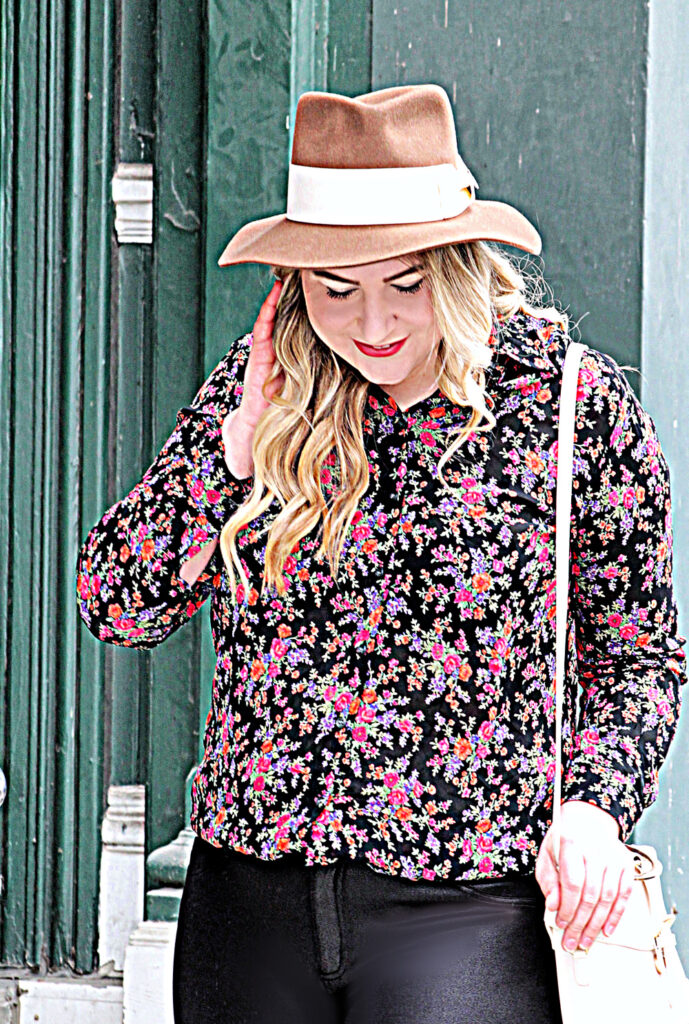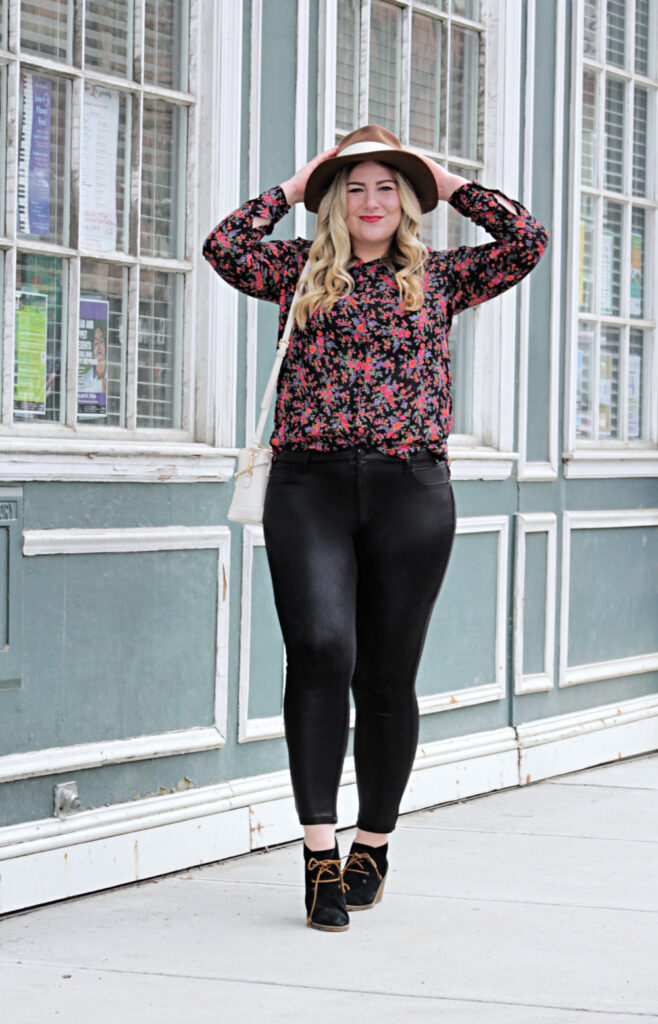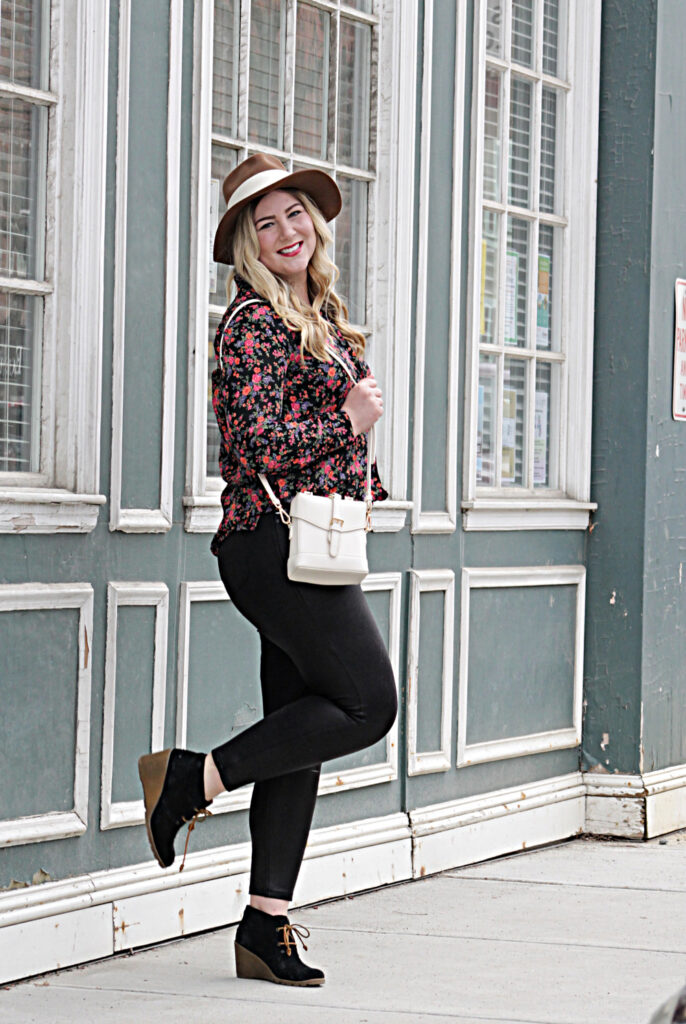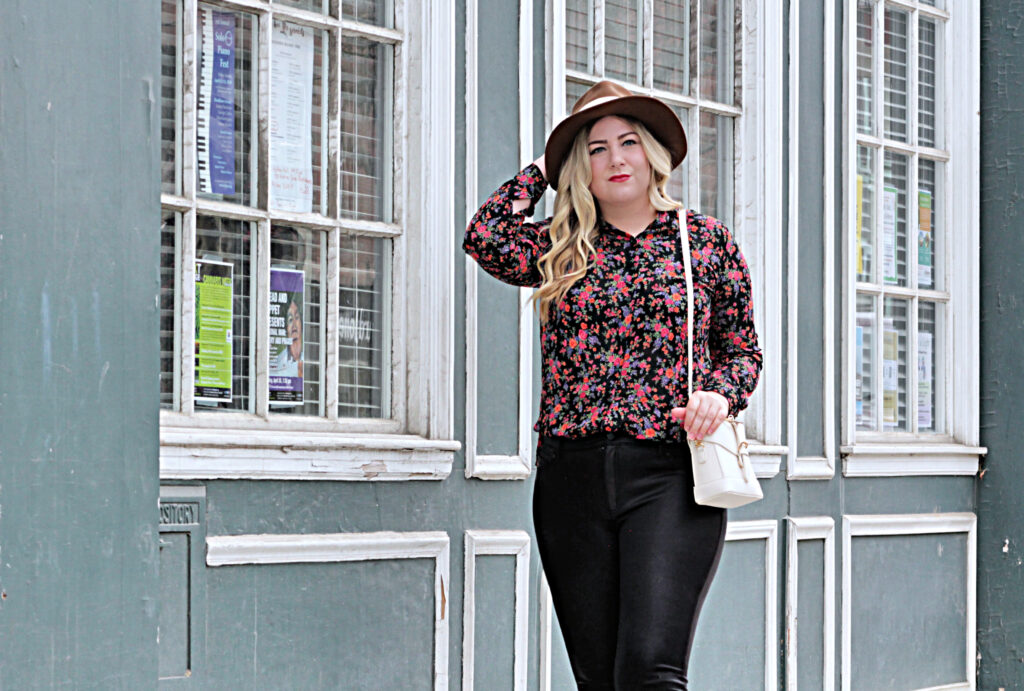 We've been loving everything New England since the move – and I can't wait to wear this fedora more this spring & summer. I also can't wait for more thrifting adventures here in Vermont as well as when we get to Boston. Hope you've been having a great week so far! Hopefully you're getting the nice sunny weather we have been!
SHOP THE POST
Fedora, c/o Tenth Street Hats | Handbag, Nordstrom (SOLD OUT, Similar here, here and here) | Floral-Print Blouse, Thrifted (Similar here, here and here) | Faux Leather Leggings, Thrifted (Similar here, here and here) | Wedged Booties, TOMS (SOLD OUT, Similar TOMS here, here and here)