Oh hey! It's been a bit over a week – and a couple of weeks since my last life update/blog post – but here we are! Settled into small-town Vermont, Saxtons River just a few miles west of Bellows Falls and the bridge to New Hampshire. I meant to post this a few days ago, but you know how life is!
Our first week in Vermont was exciting, but as you can guess with settling in and getting used to anywhere new, some frustrations in the nuances. Where is the nearest/best-priced grocery store? Where is the best place to walk Emma? Where is the best place to take a phone call without it disconnecting? All of this comes with moving and traveling though, and I wouldn't have it any other way!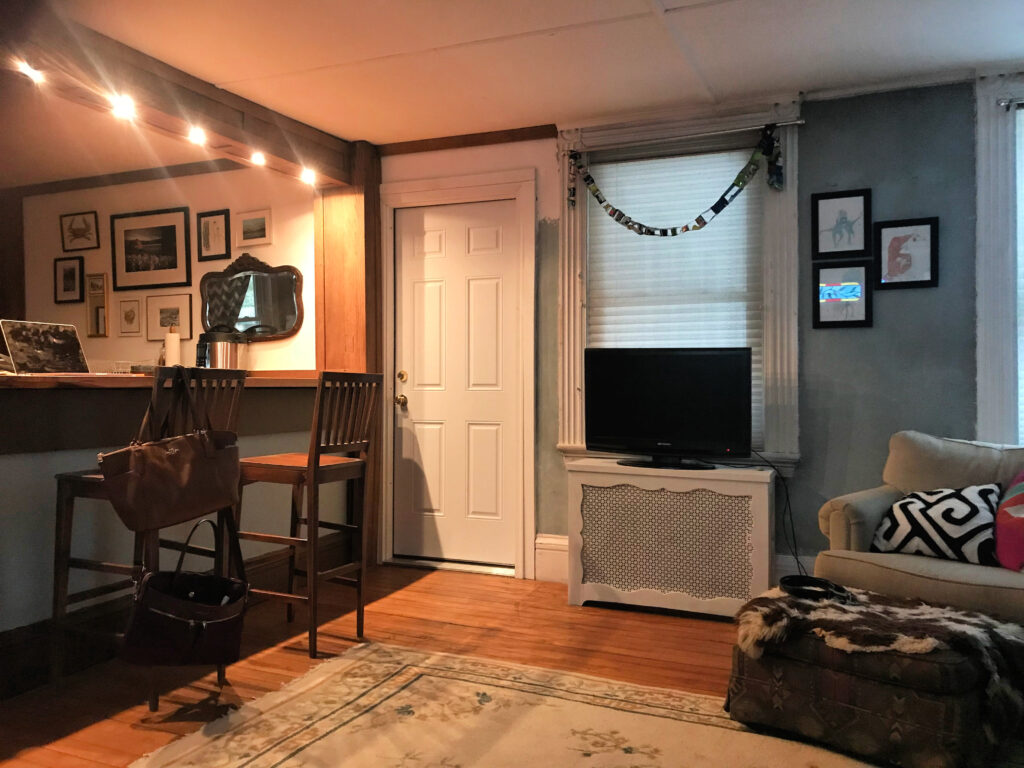 We have already found so many delicious restaurants, tons of little markets with fresh produce, lots of beautiful areas to walk Emma and the best places to connect to 4G and make our phone calls 😉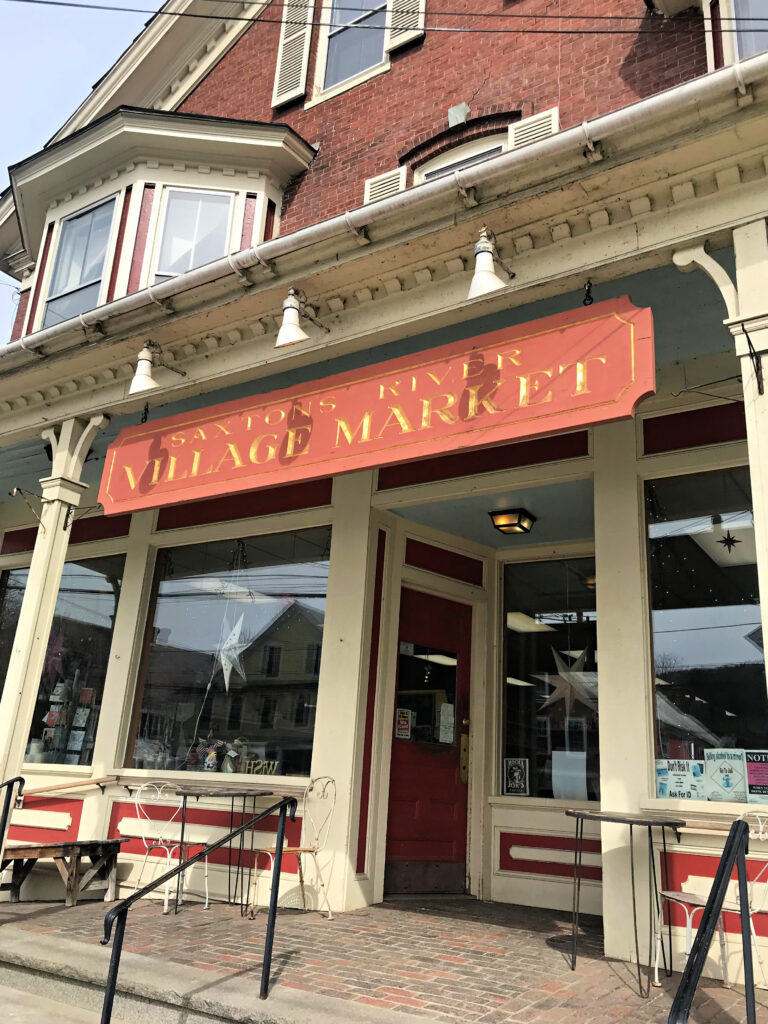 We also JUST got set up for May through July in Boston! Well 10 – 14 miles from downtown Boston, which is about a 30-minute commute via public transportation or 20-minute drive. Boston proper is actually quite small, so we probably won't ever LIVE in proper Boston just to have more room/bigger space for Ms. Emma. Anyway, it will be very similar to living in Minnetonka (which was about a 10- to 15-minute drive to downtown or uptown Minneapolis). You know the suburb-ish life. I'M SO EXCITED!!!!!!!!!!!! I cannot wait to share more about that soon, but for this post, I'm focusing on Vermont. So here's what we've been up to the past week!
Kendall's Kitchen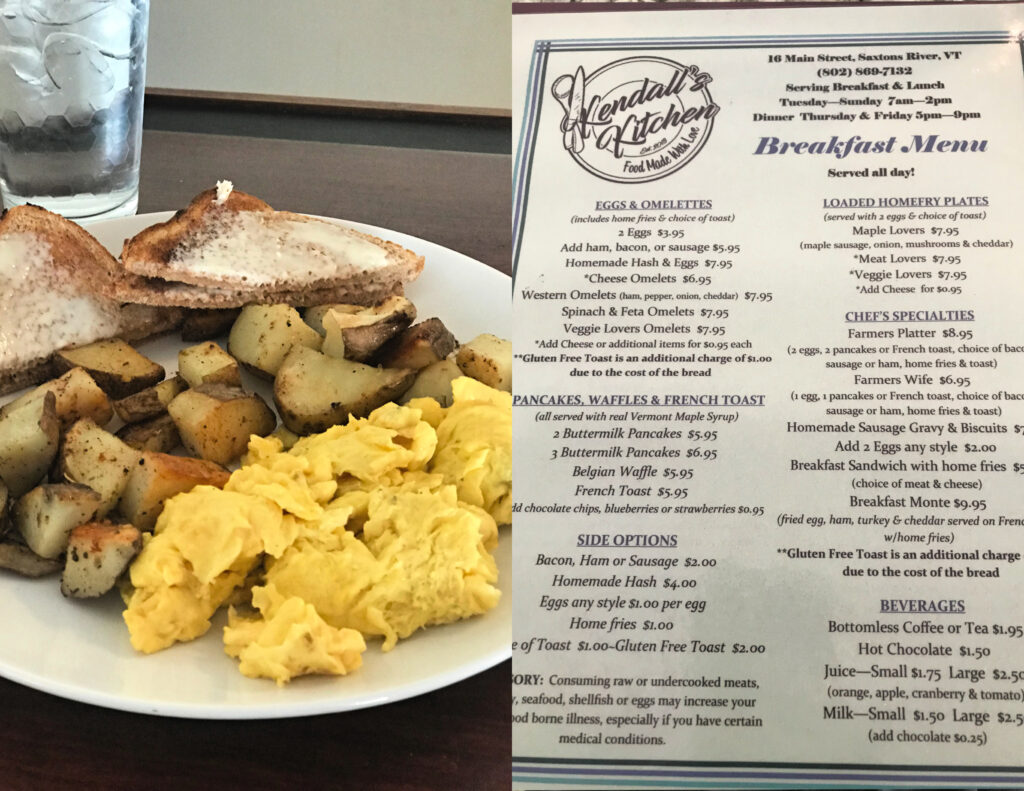 If you watched my IGTV video tour, you'll know there was a small diner across the street from us. It literally takes two seconds for us to get there (DANGEROUS). It is SO good and so reasonably priced. Kendall's Kitchen is open for breakfast and lunch daily (except Mondays) and open for dinner on Friday and Saturday nights. We've been for breakfast a few times and I cannot get enough. They make you a PILE of food, which is great for us because then we have leftovers for another meal or two. Without a full kitchen, leftovers have become a regular part of our meals. I like to get the two-egg special for $3.95 – comes with toast and a heap of homefries. Homefries are the equivalent of breakfast potatoes back home in the Midwest 😉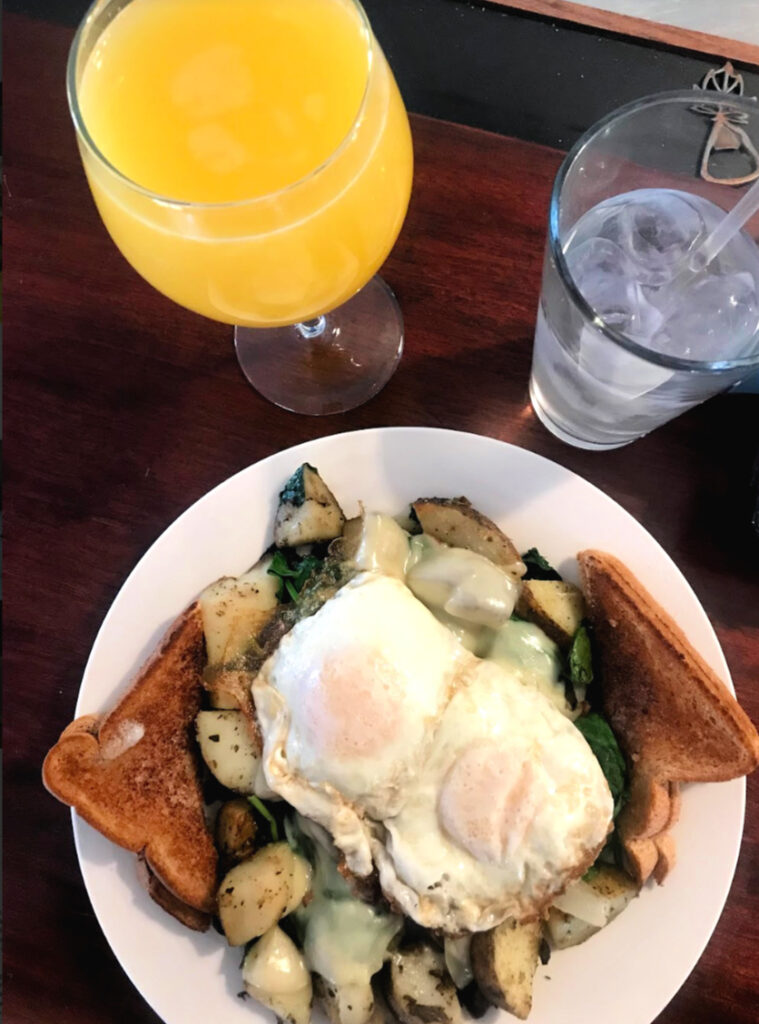 PK's Public House
PK's is a cute little Irish pub in Bellows Falls. They don't serve any food, but a great place to grab a drink (a Guinness for me), watch the Red Sox and listen to some live bands. We've already felt quite welcome here and it helps to see some familiar faces from time to time!
Vintage Shopping
On Friday, we did a bit of shopping. I realized that I had really limited my clothing options more than I realized due to the rush of our move at the end. I sent more clothes to my in-laws and had to donate the rest that didn't fit in our car last minute. So it's not that I didn't have things to put together outfits, just not as much as I had planned to be blogging and planning more outfit shoots here! So of course, I talked my husband into coming shopping with me.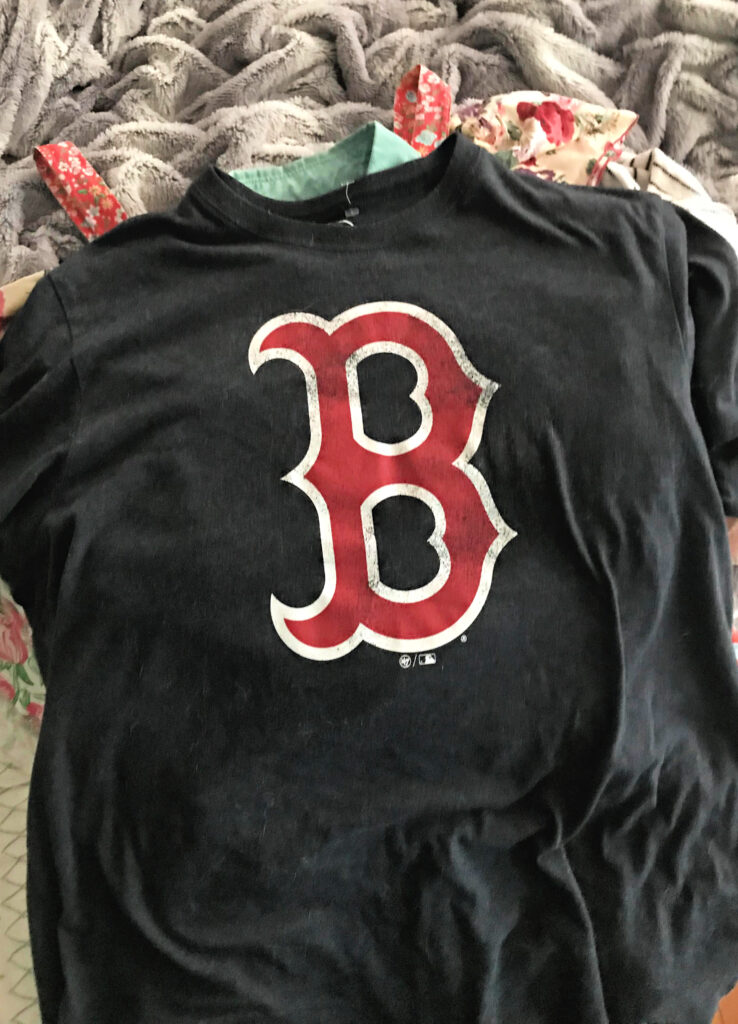 We found a thrift store first, where I found a Red Sox t-shirt for $1 – SCORE! We then went to a place called Anastasia's Closet. UM, this place is HEAVEN. ALERT HEAVEN. I am obsessed with vintage shopping and I couldn't believe the gorgeous pieces that graced my eyes that day! The owner was wonderful and I tried on quite a few items, leaving with two spring floral dresses, a Jones New York floral print black blouse, a short-sleeve Lily Pulitzer top and an L.L. Bean jacket for working out for less than $35. The majority of my purchases came from the dollar pile (um, yes, the DOLLAR pile). And I was so excited to have a unique floral-print vintage dress in my hands as well. I will be back before we leave Vermont! I will, of course, also be sharing some of these finds in upcoming outfit posts.
Bellows Falls Opera House – Chicago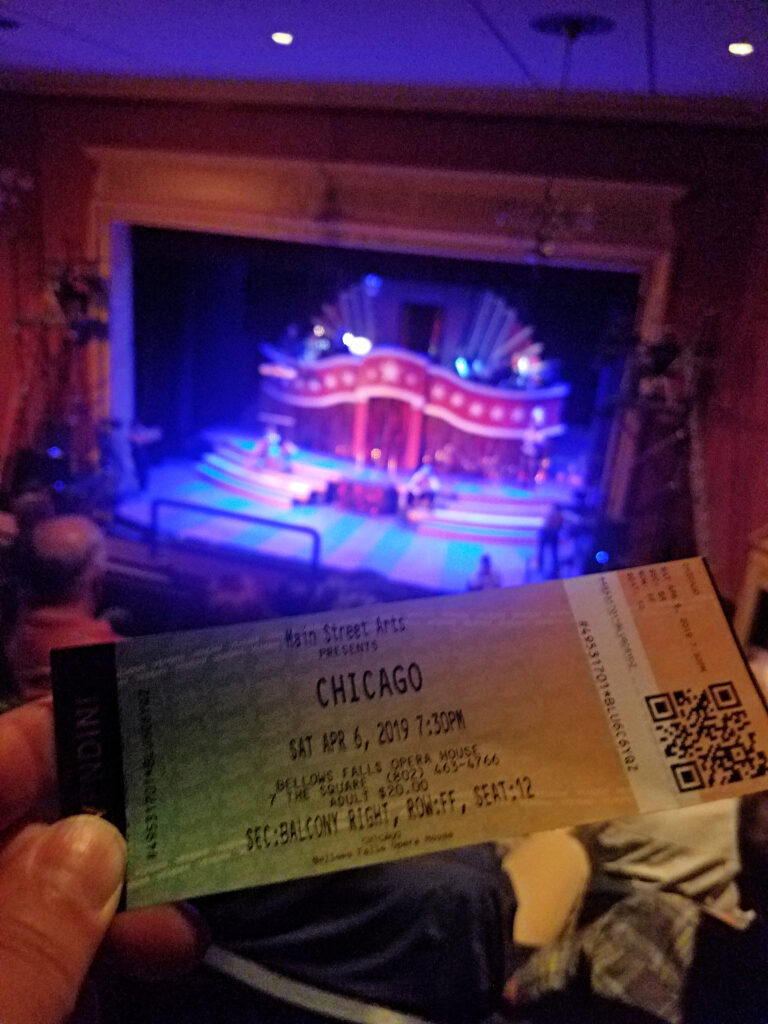 On Saturday night, we attended the local performance of Chicago at the Bellows Falls Opera House. It was an amazing performance. I was incredibly impressed with the staging and how they were able to utilize the limited space to make this story come to life. The only downfall was that we were in the balcony and it was a full crowd, so we were all basically drenched in sweat by the end of it haha! Everyone up in the balcony was using the programs as fans. We cooled off with a cocktail across the street at a German restaurant and bar called Wunderbar. Perfect date night in small-town Vermont!
New Phrases/Words/Traffic Signs
Moving to a new part of the country comes with some language barriers -actually, that's even true between places in the Midwest! I remember the difference in phrases and names when I originally moved from Iowa to Minnesota. Don't even get me started on the whole Duck, Duck, Goose/Duck, Duck, Grey Duck debate. Or casseroles versus hot dish…!
Anyway, driving into Vermont the Monday night we arrived, we saw signs for Moose, Farmers, Snowmobiles, Hidden Drives and then constantly saw signs for "Frost Heaves". Uh – wut? So we had to ask our Airbnb hosts what exactly "Frost Heaves" meant. Basically, anyone can ask to have a sign put up and it is meant to warn of a temporary or recently formed bump/hole due to frost/winter weather conditions. Good to know. Also recently found out that a homefry plate is the equivalent of breakfast skillets in the Midwest.
We also saw this last time we were in Massachusetts but saw the sign saying "Thickly Settled" again when we were there looking at apartments. I first thought it meant a very wooded area because I felt like I kept seeing the sign anytime we were driving past a lot of trees. I googled it to discover it means a very densely populated area, and your speed should be around 30 mph in these areas. I wonder why not just put up signs that say the speed limit is 30 mph in these areas, but maybe it's more of a courtesy type of thing… like you SHOULD slow down but you don't have to? Who knows! Just cracks me up.
That's all for now on words/phrases/signs, but I will keep my Midwest friends and family updated on what I learn out here. Of course, you hear wicked on the radio a lot too 🙂 That one makes me smile!
Pressure Cooking
I'm not going to lie, I was terrified of trying out the pressure cooker my little sister and brother-in-law purchased for us as a going away gift. Mostly because I'm not the best cook and new gadgets or methods of cooking can be a true fail for me. Well, I watched quite a few YouTube videos and felt prepared to tackle it. So far, we made chicken for chicken tacos (I made cheese tacos) and potatoes. It's insane how quickly and well it works! I found some other recipes I'm excited to try for spaghetti squash, fish, etc. It's just been nice to have some home-cooked meals again. We have also bought a lot of things to make salads, etc. since all we have is a small refrigerator right now.
---
And that's about it for our first week. We spent some time ramping up our businesses and getting some strategies and goals in place. We've been tackling that this week and since I'm a bit behind on this post, you'll probably see the Vermont Week Two post sooner than later 😉 Thank you again for following along on this new adventure of ours. So far, so good! OH and Emma is adjusting well. She was an angel the whole trip, sleeping in the back most the way. We stopped several times to let her stretch, get some exercise and potty, but overall it didn't slow us down at all. More to come soon, so stay tuned!
Thank you for stopping by my blog – I appreciate your support and hope you are doing well!