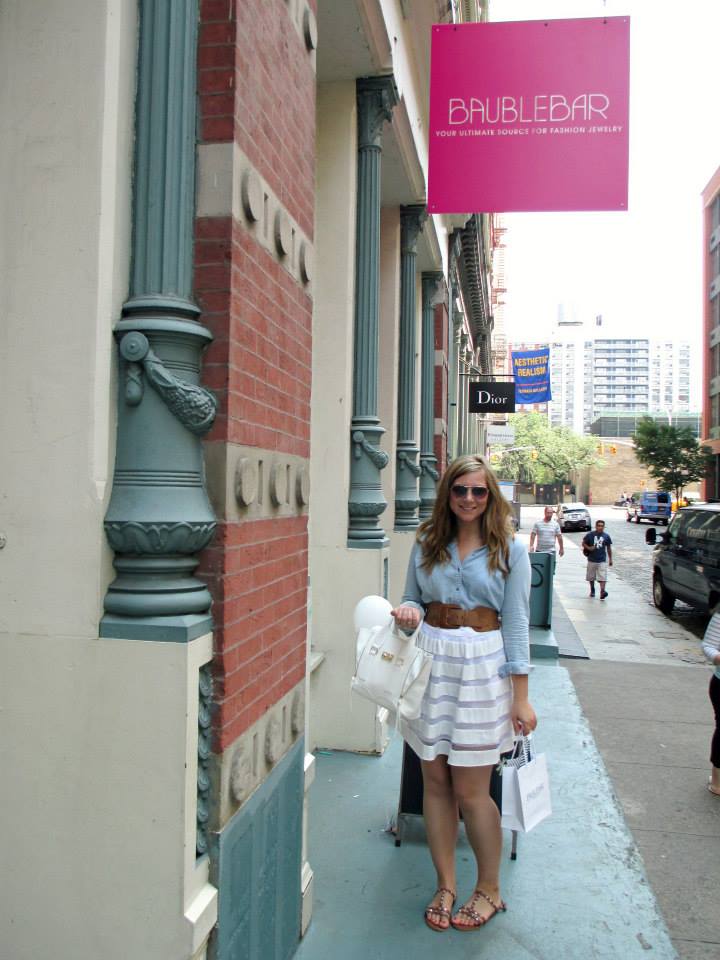 Our last morning in NYC was short, but fun. The car was picking us up at 11:45 a.m. from the airport, which gave us just a little bit of time to get breakfast and do some shopping.
We ate breakfast at Kittichai, which was the restaurant in our hotel. My boyfriend said it was the best French toast he's ever had! It was definitely delicious (yes I stole a bite from him!)
And good thing I am an expert money spender… because in a very short amout of time I got new earrings and bracelet from BaubleBar in SoHo and new white distressed shorts from the Lucky Brand store.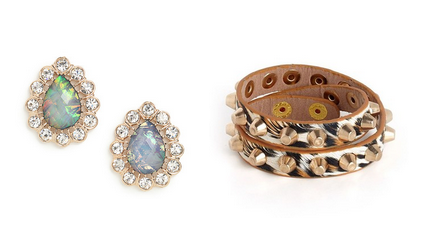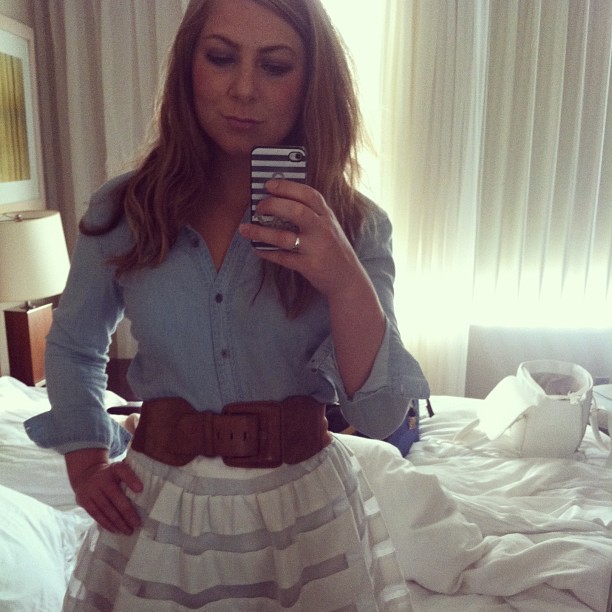 My final outfit in NYC! Wearing:
Asos Skirt, Similar
Chambray via Marshalls, Similar
10DollarMall.com Sandals
Primark Belt, Similar
JustFab Bag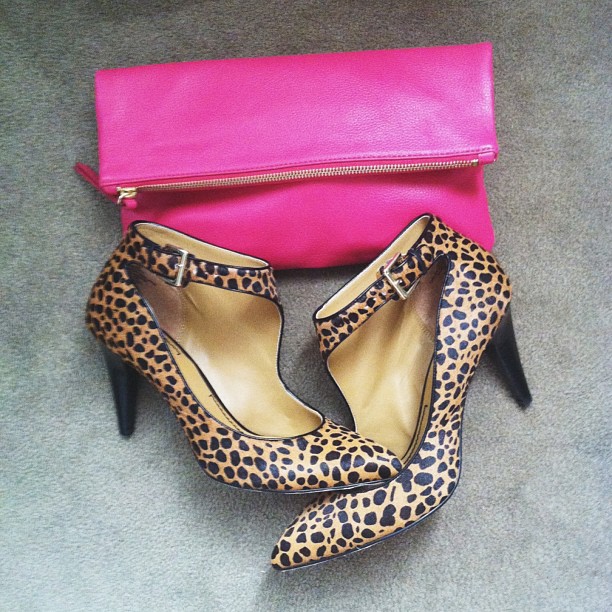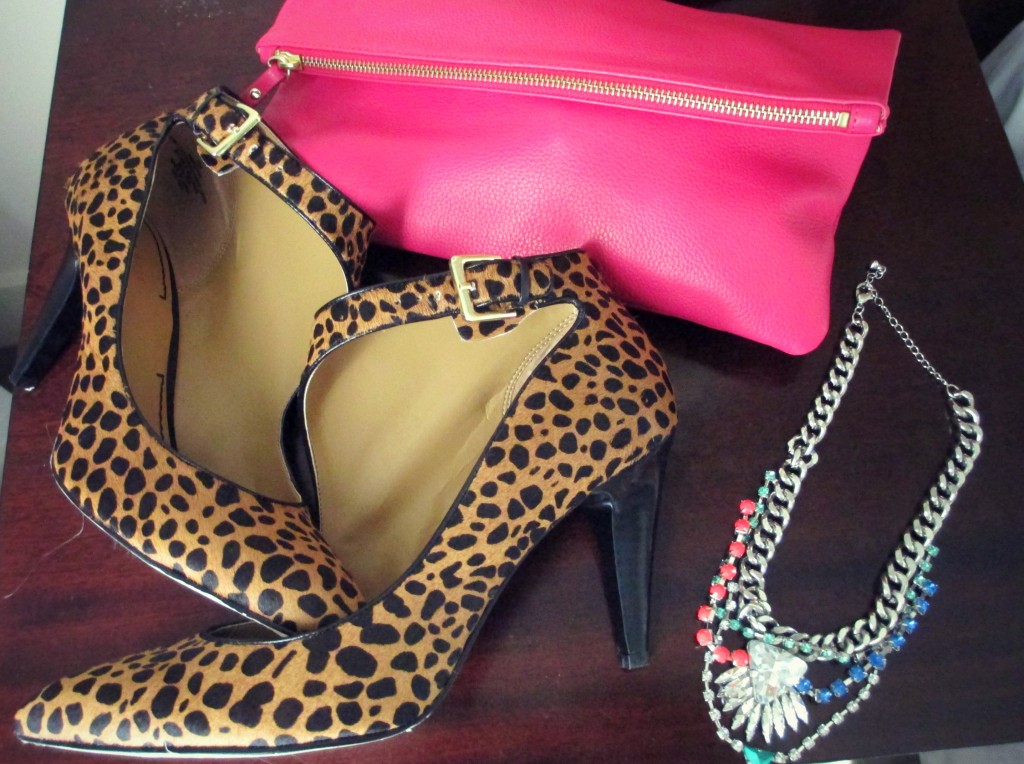 Things I wore at the shoot and got to keep!
 Nine West heels, Banana Republic Clutch in Berry and H&M Necklace (Similar)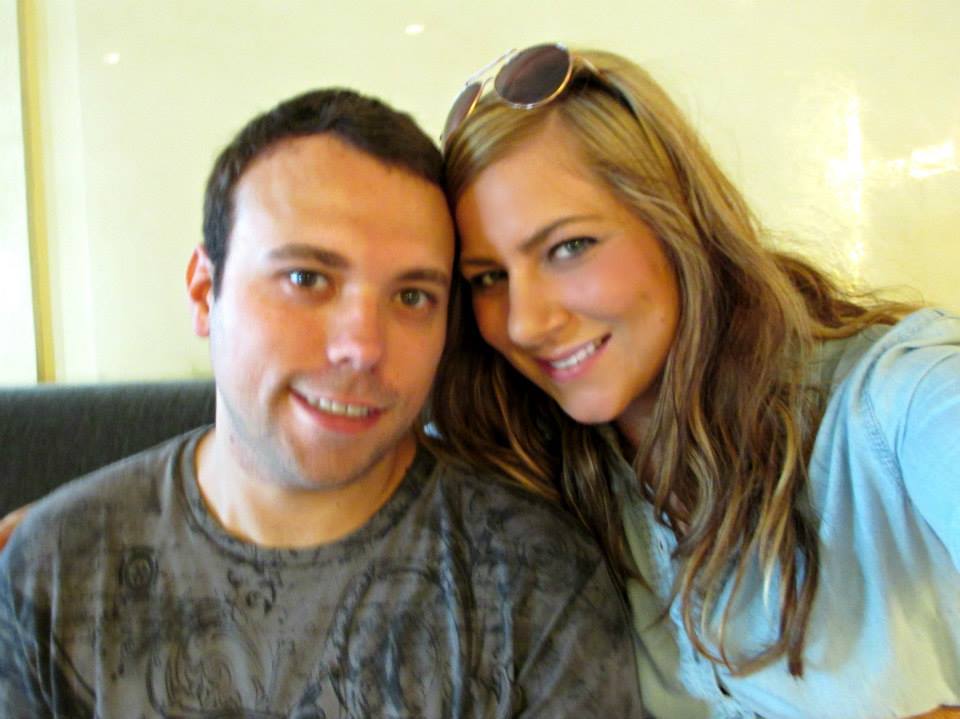 It was a crazy couple of days, so we were definitely ready to head home! So thankful I was able to share the experience with my boyfriend. Not trying to get too sappy, but he is the reason any and all of this has been possible! I wouldn't even have a blog or be sharing my love of fashion without him. He has encouraged me from day one and I am truly blessed!
I hope you enjoyed my short recaps from the trip! If you missed the other days, you can see day one and day two here and here. Stay tuned tomorrow for a Monogram necklace giveaway!