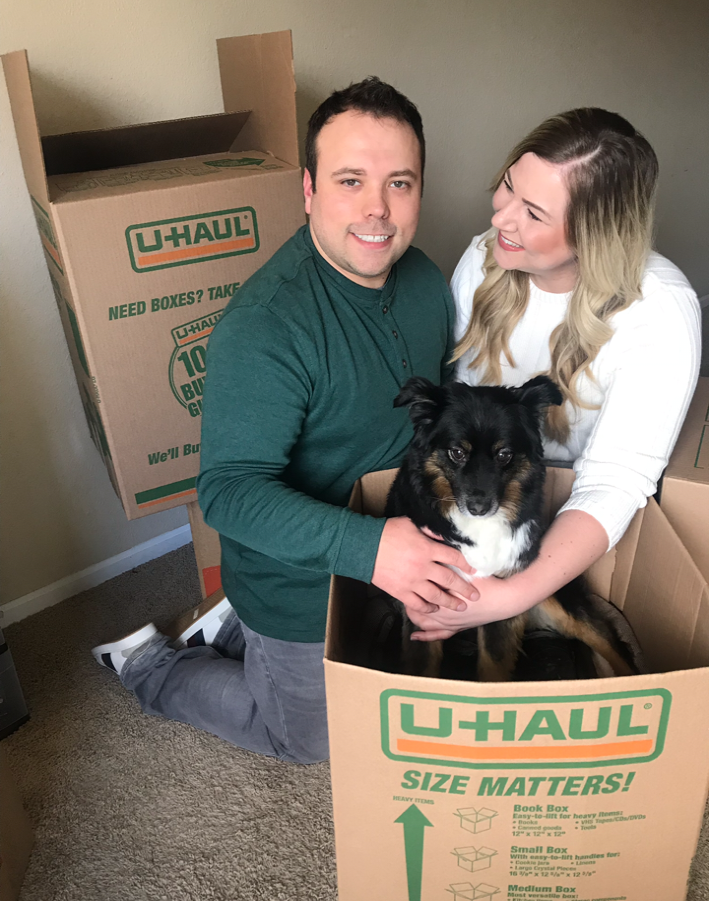 HAPPY 2020! I can't believe we are starting off a new year and a new decade. I'm so excited. And today, I'm doing a recap of the year post, as I have for the past several years (see them here: 2012, 2013, 2014, 2015, 2016, 2017, 2018 – wow I guess pretty much the entire decade). I'm going to try to keep my 2019 review short & sweet because I honestly could write a book about 2019 (wink wink), but if you know me, you know this will get long anyway.
2018 will go down as one of the hardest years of my life but I think 2019 is up there with it. BUT I've had a lot more positive and amazing things in 2019 that helped balance some of the bad. With that, here's my 2019 in review:
I interviewed for new jobs
2019 kicked off with a birthday trip to Boston…! We went for a couple of reasons – one reason was for a final-round interview I had and another reason was so Joe could spend some time in Boston before we made an official decision to move. I had been to Boston a few times before, but this trip was also meant as another way for me to see it in a new perspective: "what would it be like to live here?" Not that you can really know exactly what it's like to live somewhere until you actually live there, but I think you can certainly pick up a vibe. Being back in Boston in January confirmed for me that I absolutely, 110% wanted to be there. We then traveled to Chicago, spent time with some of my best friends and was lucky to celebrate my birthday there.
I waited and waited to hear back from the company on whether or not I got the job. In the meantime, I was getting a second chance with another huge technology company in Boston. I already had a couple of phone interviews for a different position a few months earlier and they circled back with me for another position that opened up. I was ECSTATIC! I was getting another chance and I was going to prove myself this time. I eventually heard no from the first company, which wasn't surprising given the time it took for them to get back to me, but I was OK with it because I had my eyes set on a new prize. In late February, I went back to Boston (by myself this time) to interview with this company in person. I have had countless phone interviews over the years and was excited to be interviewing in person with such a well-established big company in Boston. I thought this is IT! This is going to be an amazing job and this is our ticket to Boston.
Well… I FAILED. I froze. I completely bombed that interview. I've been nervous for interviews before, but never like this. Something about this one felt like the weight of the world on my shoulders and I allowed my nervousness and anxiety to get the better of me. I stumbled over my words and walked out the door knowing I wouldn't get the job. I didn't know for sure that it was a no, but I KNEW. And within a week – as predicted – I got a no.
More on interviewing later…
We MOVED!
We were approaching the end of our lease in March and had to make a decision – move to Boston and keep interviewing, pay for month to month (or sign for another year) or find a new place in Minneapolis. With my blog sponsorships/ongoing paid partnerships and with my husband's flexibility freelancing, we made the decision to MOVE since we could work from anywhere and continue to interview once we got there. So we started our new adventure in New England in April. After a month in Vermont, we headed to South Shore and began exploring Boston. I also answered "Why Boston?" in this post.
We saw A LOT of Massachusetts
To get to know the area better, we started our journey by hopping from Airbnb to Airbnb. It was nice for a while and I would say we DO KNOW so many areas of Massachusetts well now and REALLY know the areas we would want to be more long-term, we are definitely excited to be a bit more settled in North Shore until the summer!
I started a new job!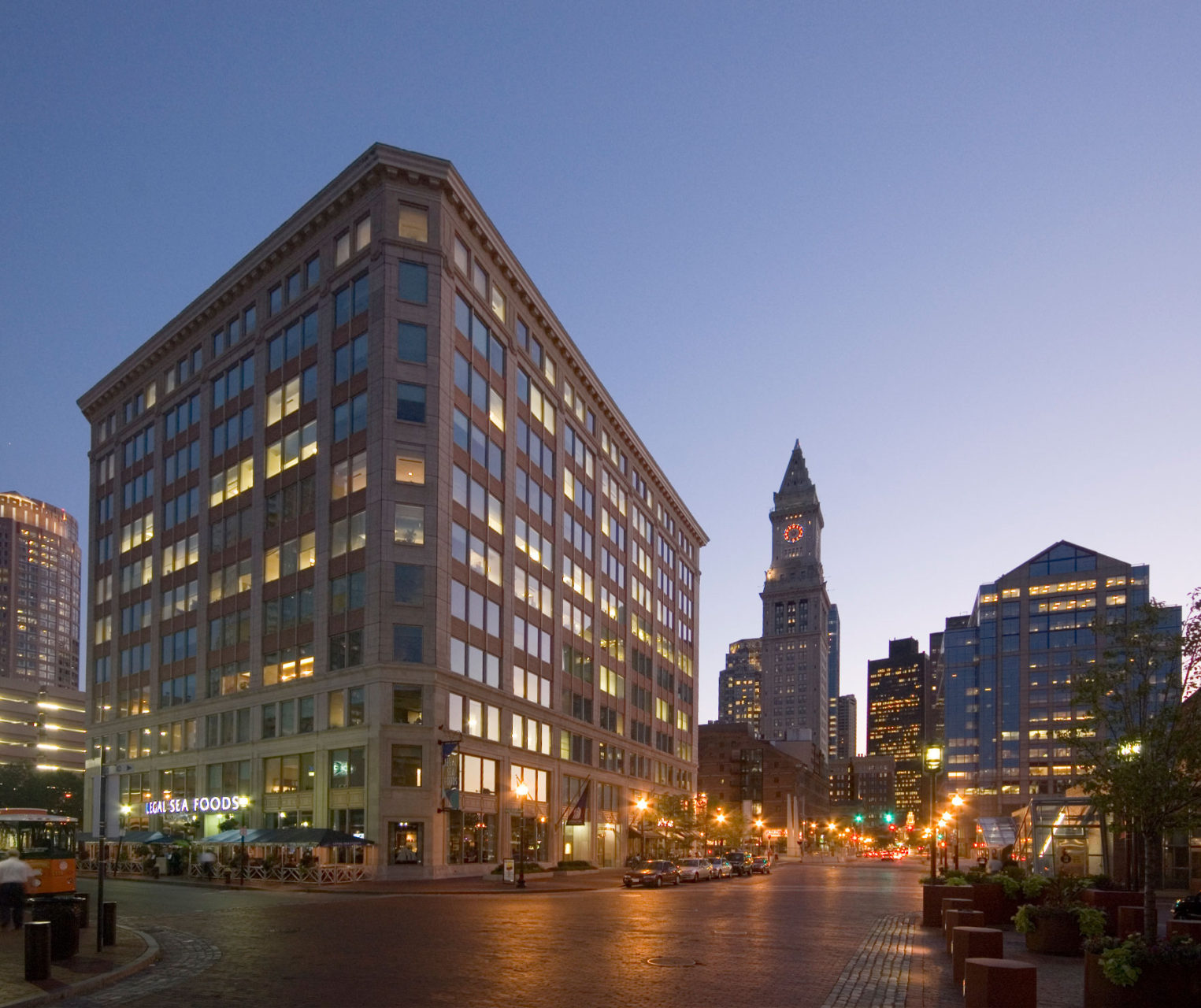 After several applications, phone interviews and starting to feel like I'd never get back in an office, I started a part-time job at a law firm right off the Boston Harbor! I am beyond blessed and thankful for this opportunity and love my balance between blogging/social media and being a legal Marketing Coordinator. As much fun as it was to be my own boss full-time, I LEARNED so much about what I want in a career/life and I feel like I've found the perfect balance. I also wrote about my thoughts on moving after 6 months in Boston.
Travel!
Aside from taking two trips to Boston to interview for jobs, I was able to make it back home a few times, including going to Iowa State's homecoming game to spend time with my college girlfriends! I also spent time with my sisters in Denver in June and went on our Trampel family vacation to California (Laguna Beach, Disney Land, so many fun times). It was the first time my family took a vacation where all the husbands could join too + our nephew! Many special memories made on that trip. As many people do, I LOVE traveling and have a wishlist every year. Not sure what 2020 has in store, but 2019 was another great year for travel.
Family health
This year came with the many challenges (many that normally come along with a big move), but the hardest part of 2019 was learning the news of family members' health. When the people you love are not doing well, you feel helpless. I wish I could say more, but these are not my stories to tell. All I can say is that enduring the hard news of loved ones' health and constantly worrying about them can take a toll – and I couldn't help but feel guilty learning these things after moving and not being able to see family as much. While difficult, I think everyone is doing as well as they can be given the circumstances. We continue to pray and support our family members (even if from a distance) during these times.
We celebrated two years ❤️
We celebrated our two-year anniversary in October! It had been such a crazy year that we were thankful to sneak away for a nice dinner together. My parents were actually visiting us at the time, so we spent the day in Salem with them and finished the evening with just some us time. Going back to what I said at the beginning of my post, 2018 and 2019 have been some of the most challenging years of my life (our lives) and have certainly tested our relationship in new ways. We've been together for almost nine years but I cannot even explain how much we've grown as a couple in the past two and in our marriage.
I'm thankful to have a patient, kind and understanding husband who has put me first and continues to support my dreams. I continue to work on myself to be a better wife. I have fallen short many times, especially lately in some of the chaos of life, and hope to continue to improve! I need to be better about communicating and not building up negative feelings. I also need to always remember we are a team. And the most amazing team! Even in some of the worst times this year, it's amazing how my husband can still make me laugh. To many more laughs with you babe in 2020!
Thankful
I'm continuously thankful for all the amazing people in my life. I can't believe how strong our support system is. 2019 showed me what I already knew, but it still shocks me just how kind and supportive our family and friends are. I also want to say a huge thank you to my family, my husband's family, Dave, Lindsey and the Peytons for coming to visit us out East! Being far away from friends and family can be hard, and it takes time to build new relationships in a new place, so to have people come to visit us and spend time with us has been amazing.
I'm also beyond grateful for my aunt and uncle who live in Massachusetts and truly have adopted us into the family 😉 We have been able to celebrate multiple holidays and events with them as well as stay with them while we transitioned between living situations. Thank you will never be enough to express what it meant to us and did for us, but still want to say thank you!
I've said it before… FAMILY IS EVERYTHING. And that goes for my friends who I consider family too. In a year that proved to be challenging in many unexpected ways as well as the challenges we predicted, our family/our people were there for us every step of the way. So THANK YOU, THANK YOU, THANK YOU!
Also, thank you to those of you who are STILL here. Who actually read my blog posts. Social media has really taken over as the new influencer way, but I like it right here. Where I can write and share my thoughts with you. So if you've been here from the beginning or found me recently and decided to click on this post – THANK YOU! I love this community and hope to continue to pursue purpose on this small little corner of the Internet. I have a lot I want to share in 2020 and hopefully, I will *actually* get back on track with blogging 🙂
So with that let's end my "concise" post (I'll never be a concise person lol). Cheers to a new year and a new decade! Talk soon xoxo!