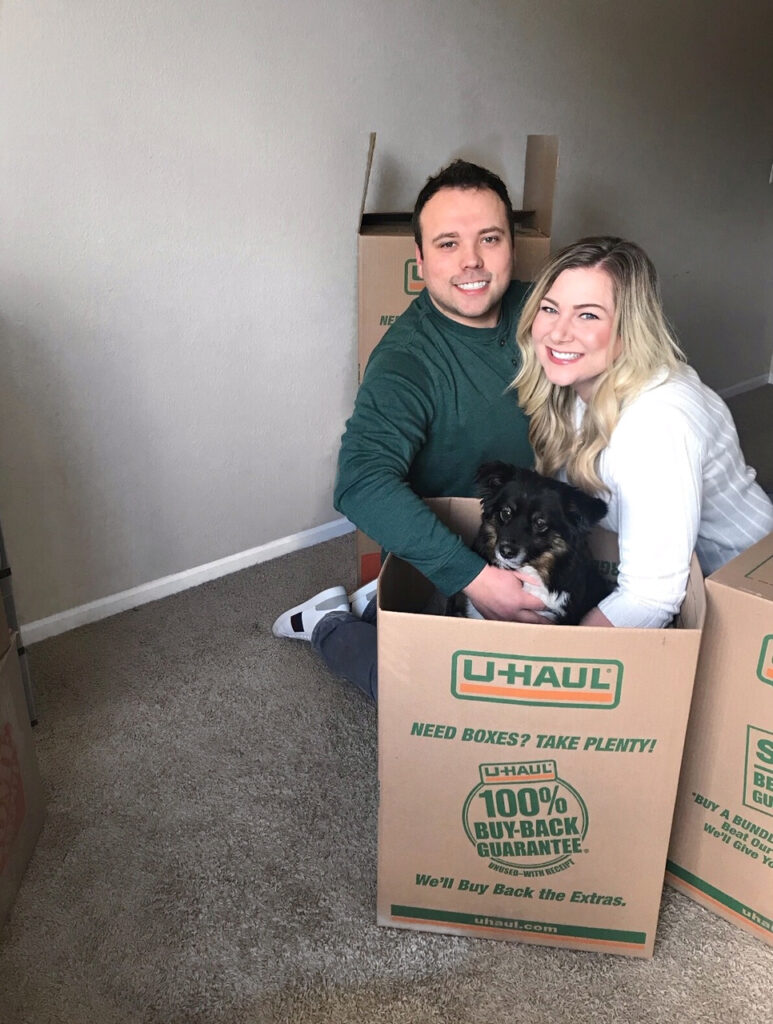 Hello! I cannot believe I'm finally able to share the news! I've been talking about this for so long with some of my friends and family and am thrilled to share the news with my blog friends and readers!
I've been both excited and nervous to write this for a long time…
We are MOVING!!!!!!!!!!!!!!!
Yes I said it out loud (or wrote it out at least). My husband Joe, my dog Emma, and I are moving to the East Coast! I have always, ALWAYS wanted to live on a coast so I'm pumped to be heading to New England. We are moving out this coming Sunday, March 31 and will be in New England on April 2 (taking two full days to drive there).
If you've known me for awhile, then you know I've been talking about moving FOREVER. Basically since I moved to Minnesota. I never really wanted to move here, if I'm being truly honest. My husband can tell you that I basically started to talk about moving after we first started dating. While, after a lot of time, consideration and planning, it is FINALLY happening and I could, WE could not be more excited!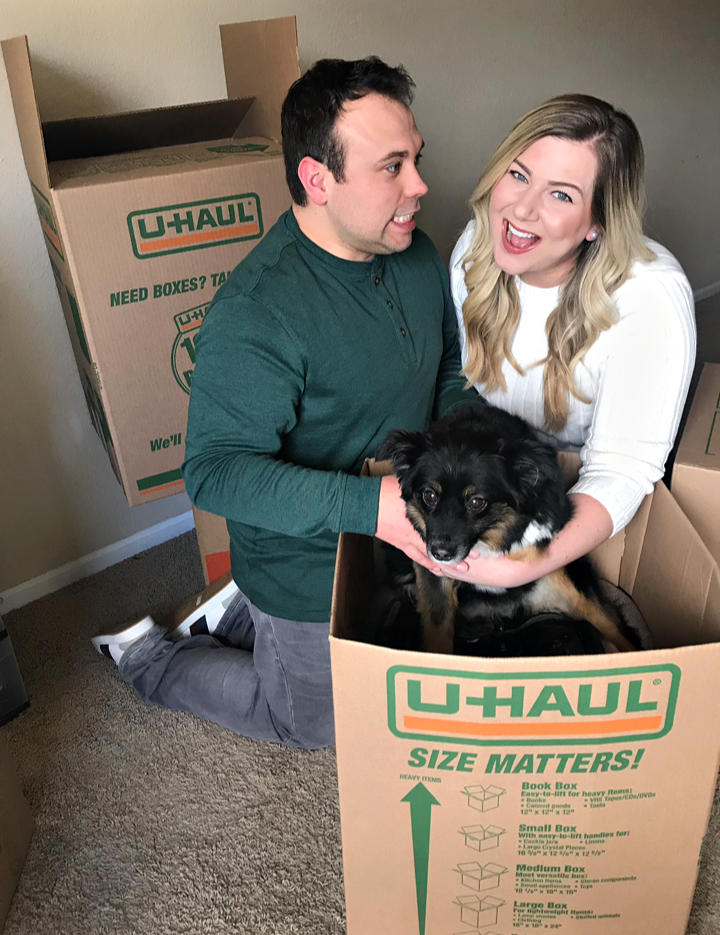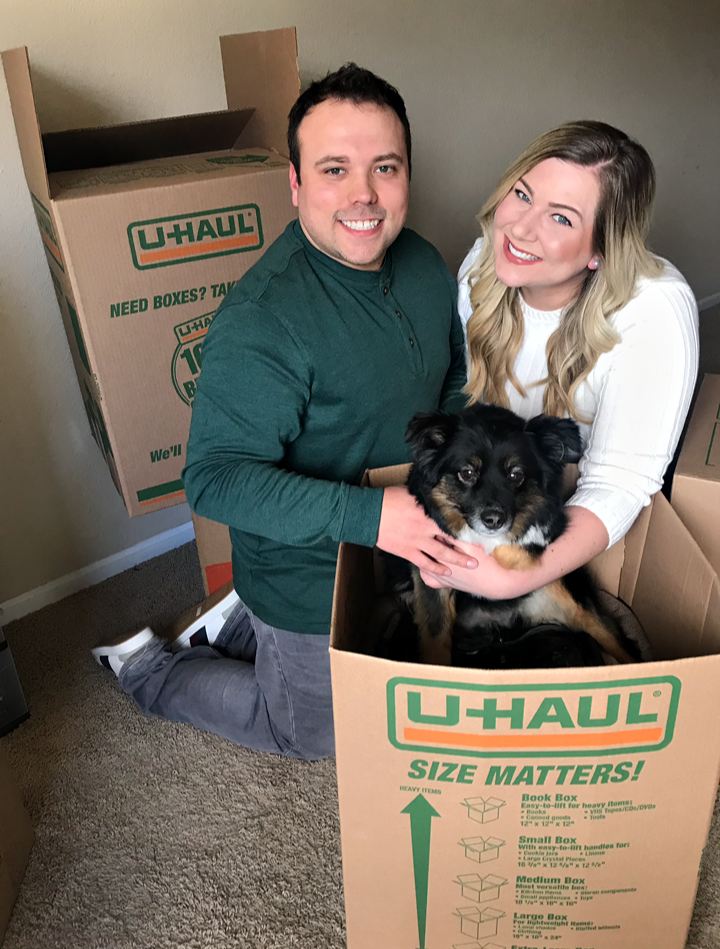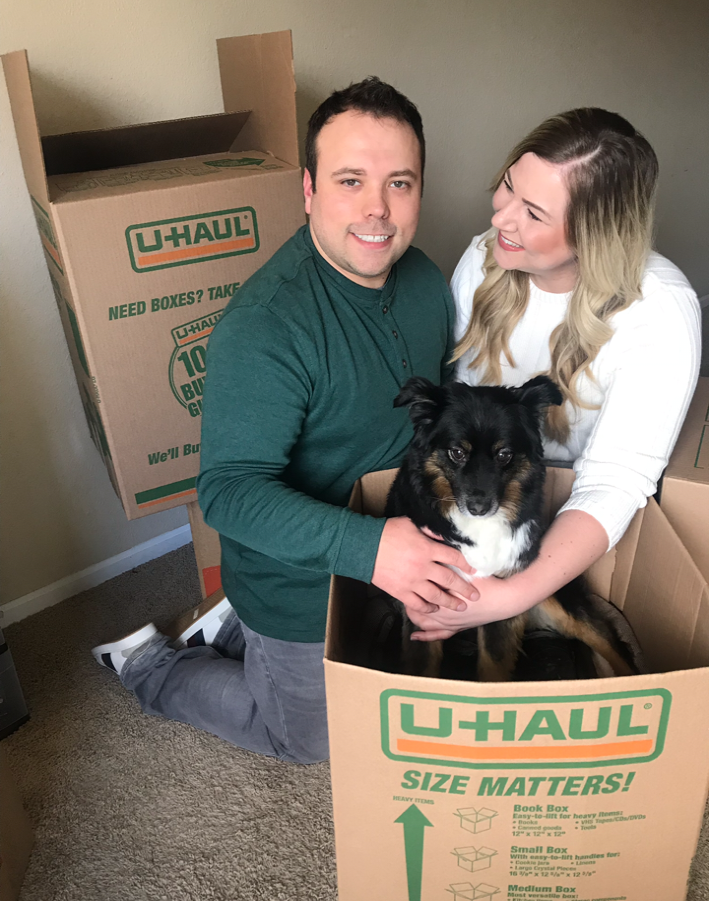 Where are you moving to?
So for at least the first month, you'll find us in small-town Vermont! But the long-term plan is Boston. I have been there now five times, which doesn't necessarily mean much for living somewhere permanently, but I can say I am just as in awe and in love with Boston every time I go there. My husband and I have talked about, interviewed in, explored and looked at apartments in Boston. But first we are taking a relaxing month to explore more of New England and enjoy some of the scenery in Vermont and New Hampshire by renting an Airbnb in Vermont (but right on the border of New Hampshire)! It is also only a 2.5-hour drive to Boston, so we will still be able to get there if we want, whether that's interviewing or looking at apartments.
Some of you might be asking yourselves why we decided to do Vermont first, and it is for quite a few reasons actually!
A. We haven't found the perfect apartment (and not that I expect it to be perfect, perfect) but getting an apartment in the Boston area can be like putting a down payment on a house. I'm serious. I learned about not only the full month's security deposit and first month's rent, but also the realtor/broker fee (worth one's month rent) and last month's rent. Yes, I KNOW/KNEW it would be super expensive, but that's exactly why I want to continue looking at apartments to find one that makes sense for us! I just want to ensure my husband can be equally involved so we can find an apartment WE BOTH truly love before putting so much money on the line.
B. Sadly, I interviewed in person for a couple of jobs, making it to the final round for both, but was not offered either of these jobs. Honestly, I still to this day feel like a failure. For me, life has always been so planned and I've always done everything I could to prep for the next steps in life. Like always, I found out how no matter well-planned or prepared, life does not always work out the way you want. The plan was interview for new jobs in Boston, get a job and move by the end of March, all without having to pay to break our lease (which of course would have also been expensive). We decided to take the leap. With my husband working remotely, and my ability to earn an income from the blog, we made the risky, terrifying and oh so freeing decision to get out of Minnesota and make our dreams come true! While scary, I'm also SO excited for what's next and what's to come.
C. Small-town Vermont helps us SAVE a lot of money on rent, etc. for the month of April. Having this extra savings from what we were spending on our apartment in Minnetonka will just be extra cushion to our "down payment" on an apartment and/or the general cost of living while we make the adjustment.
D. We are both SUPER excited to live in a small town (of only 500) for a month. We are literally going to be living on Main Street of a small town, two blocks from a market, walking distance to two restaurants/diners and driving distance to tons of parks, nature and beauty that is Vermont/New Hampshire.
New Adventures
I honestly sometimes feel like I'm living out one of my favorite Hilary Duff songs – "Why Not" – ya know the whole "there may never be a sign, no flashing neon light, telling you to make your move, or when the time is right, so WHY NOT take a crazy chance, why not do a crazy dance…" and so on and so forth. I have made some EXTREMELY difficult decisions in the past year. So has my husband. And together, we are so ready for this fresh start. To take on the world together! To do something new and scary and (hopefully) rewarding.
The best part about all of this is that every single friend and family member we've told has been so supportive. I cannot thank them enough for supporting us as we start this new journey and chase our dreams! I have said it so many times before, but I don't know how lucky I got with all of these amazing people in my life.
Writing this, I'm so emotional. Full of excitement for what's ahead. Equally nervous and sad. Leaving behind so many amazing friends and moving further away from our families is not the part of this I want to face. But I know this is the best thing for us right now. Even my grandma, who I thought would take the news horribly, took it well and said "Good for you, now is the time to do it while you're young. And you have to live and be where you want to be." Well said grandma! I look forward to everyone coming to visit and coming back home to visit soon! We will be definitely making a lot of trips back to the Midwest!
Thank You!
THANK YOU so much for stopping by to read all of my crazy thoughts on this major life update. I will be working on a couple more moving posts soon. One being "Why Boston?" because I get that question so often and just sharing the hardships and excitement that come along with moving halfway across the country. I hope you all are excited to come along on this new journey with us! Thank you again – love you all and can't wait to share so much more soon!