Oh where to begin? Are you surprised that I'm late on this post, just like the first one (I'm certainly not)? Even though we've only been out of Minnesota for three weeks, it feels like a lifetime. Time moves slowly in Vermont. Which, I'm not complaining about, it's just different than the fast-paced lifestyle we've been used to for so many years.
Anyway, week two we definitely started to make more strides in our routine. I've been taking the time to go for a short run every morning – nothing crazy – just enough to clear my mind, get some fresh air and a little exercise. My husband has been taking Emma out for a walk on a daily basis, which she has been loving. We also used the pressure cooker a few more times week two. I learned the difference between evaporated milk and sweet condensed milk. Yeah, I TOLD YOU, I'm bad at cooking 🙂 If you ever wondered what sweet mac n' cheese tastes like, message me lol. Meanwhile, my husband made an amazing pulled pork and beef roast with potatoes. He's definitely the cook and master chef in this relationship 😉
Keene, New Hampshire
We also did a bit more shopping week two in Keene, New Hampshire. It's a town full of every store you would ever need (and the scariest roundabout or "rotary" I've ever been through). From Target and Ulta to Petco and TJ Maxx, it has just about everything you'd need. I got my favorite self tanners and a new foundation from Ulta and couldn't have been more excited to discover one just 20 minutes from us. I honestly worry about ordering anything to be shipped to us with being there temporarily and it being a small town. My husband and I both bought a couple of things from TJ Maxx as we continued to learn about what we remembered to pack for our first month in New England. We also stopped by a thrift store where I got a Red Sox jersey for $10 and a GORGEOUS London Fog trench coat for $10. Loving the thrifting life here!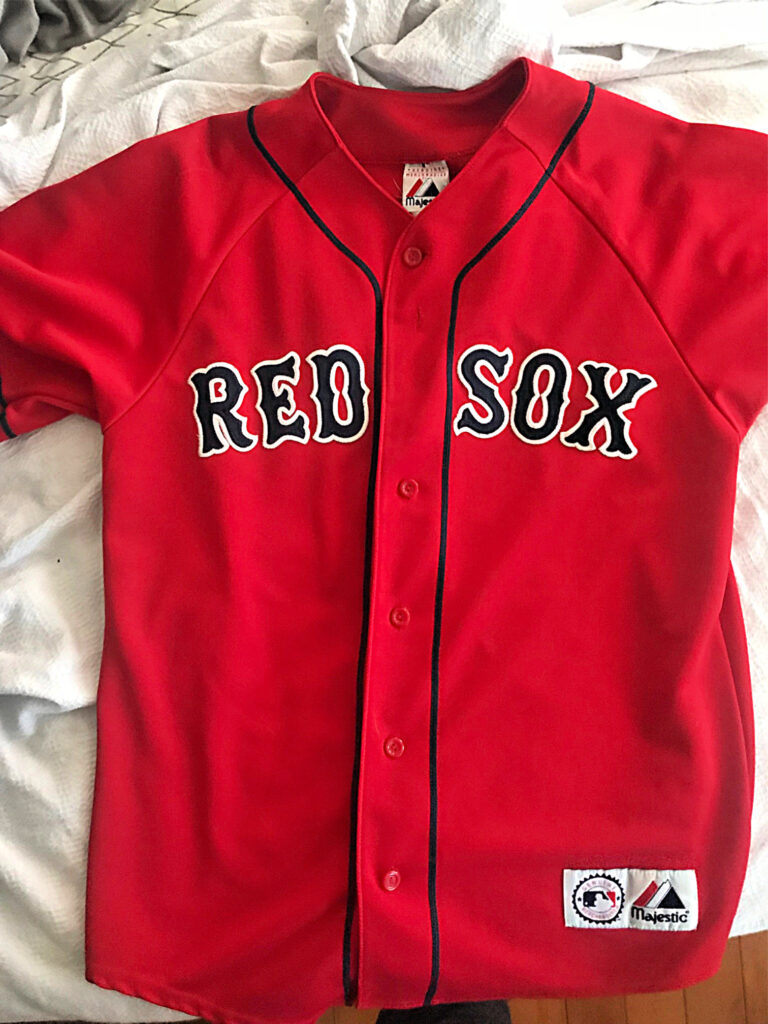 MacLaomainn's Scottish Pub in Chester, Vermont
For a new place to work remotely, we chose to visit MacLaomainn's Scottish Pub in Chester, VT. It was SO CUTE. The place is very authentic and the owner is originally from Scotland – sporting a kilt and his Scottish accent. They had amazing Scottish beers on tap and quite a few Scottish dishes, including haggis. I personally will never try haggis, not only because I'm pescatarian, but it just sounds like too much to handle in one dish.
The Boston Marathon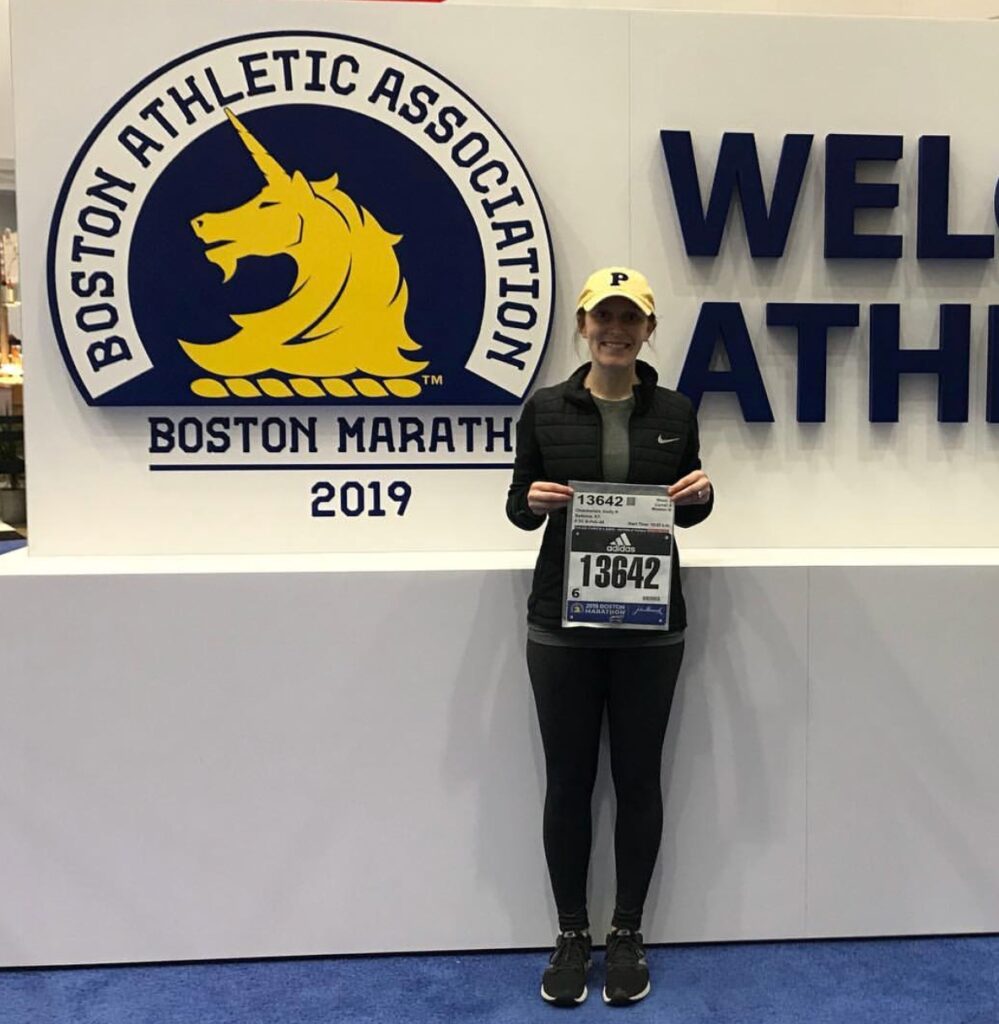 I actually headed down to Boston in our second week to see my friend Emily run! I hadn't seen her since my wedding in October of 2017, so it was LONG overdue to see her anyway. I rented a private room Airbnb in Belmont, MA and met up with her husband, family and friends on Marathon Monday to watch her race. We left their Airbnb around 8:20 to head into Boston to watch her, grabbing a spot at Trident Booksellers & Cafe. It was right near the 26-mile marker, just before the corner to the finish line. I went to the Boston Marathon in 2010 to watch someone race and can't believe what has changed since then (aside from the fact I was using a point and shoot camera to take photos – THAT IS SO WEIRD TO THINK ABOUT)!
First, and probably most obviously, the security was extremely ramped up. You had to have your purse and belongings inspected at any entry point across the area we were watching. They then put an "INSPECTED" tag on your bag. If you left and came back, you had to go through the line again. Sad to think about the reason why, but I could feel the pride and strength of Bostonians during this race.
Additionally, there is now an amazing app where you can track people running in the race. Aside from my friend Emily, someone from my hometown of Cedar Falls, Iowa was running and is good friends with my sister/brother-in-law, so I was able to cheer him on as well! I felt bad because I was cheering so loudly that he looked back to see who was cheering for him and probably thinking "What the heck?" but I hope it was a good feeling to have someone there at the end cheering in person.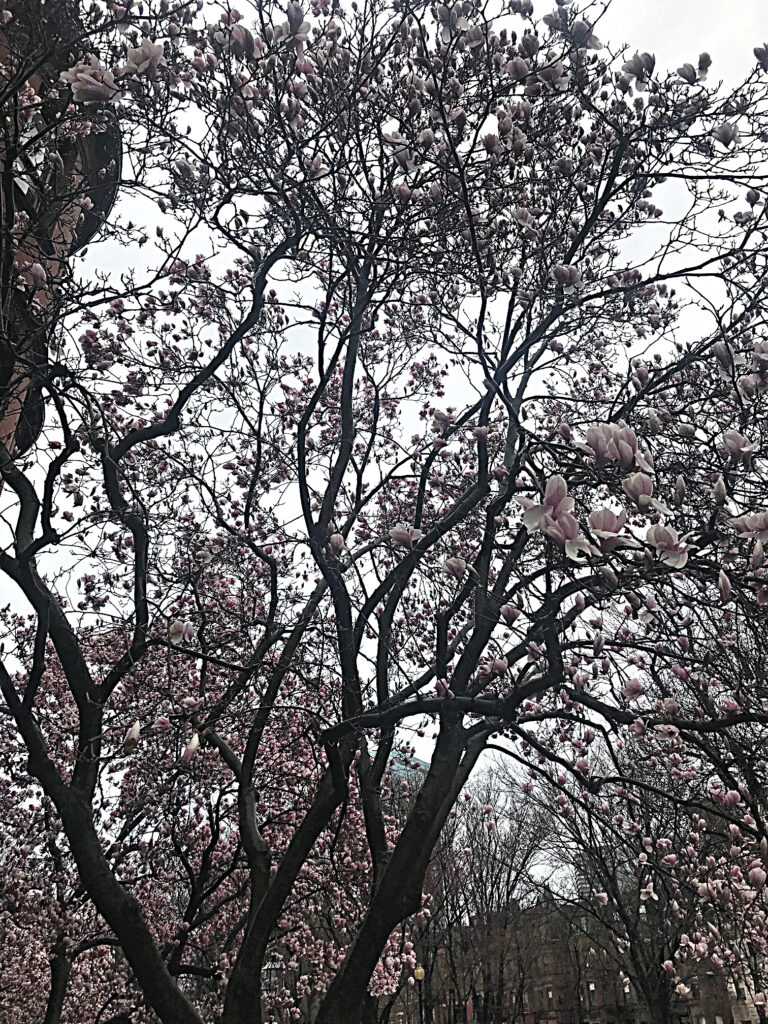 It was overall an amazing day. I have a hard time fathoming how people actually do this race. A. What time you have to get to even qualify for this race and B. Just hearing how difficult the course is. I LOVE running – but I'm a three- to four-mile max type of person. So, I'm amazed at people not only running 26.2 miles but hitting these insane times.
Also, just watching how wonderful humanity is…. at one point, someone completely froze up and couldn't go any further. He stopped and was stretching to try to get his legs moving again. A few minutes later, two guys came from behind and picked him up and start moving him up the hill. Literally teared up so many times. The Boston Marathon is one of those days where you are reminded of HOW AMAZING HUMANITY is. I can't lie that many days I question humanity, but that day was a great reminder of all that is good and wonderful in this world. Nothing more exciting than cheering on these powerful, strong athletes all the way to the finish line.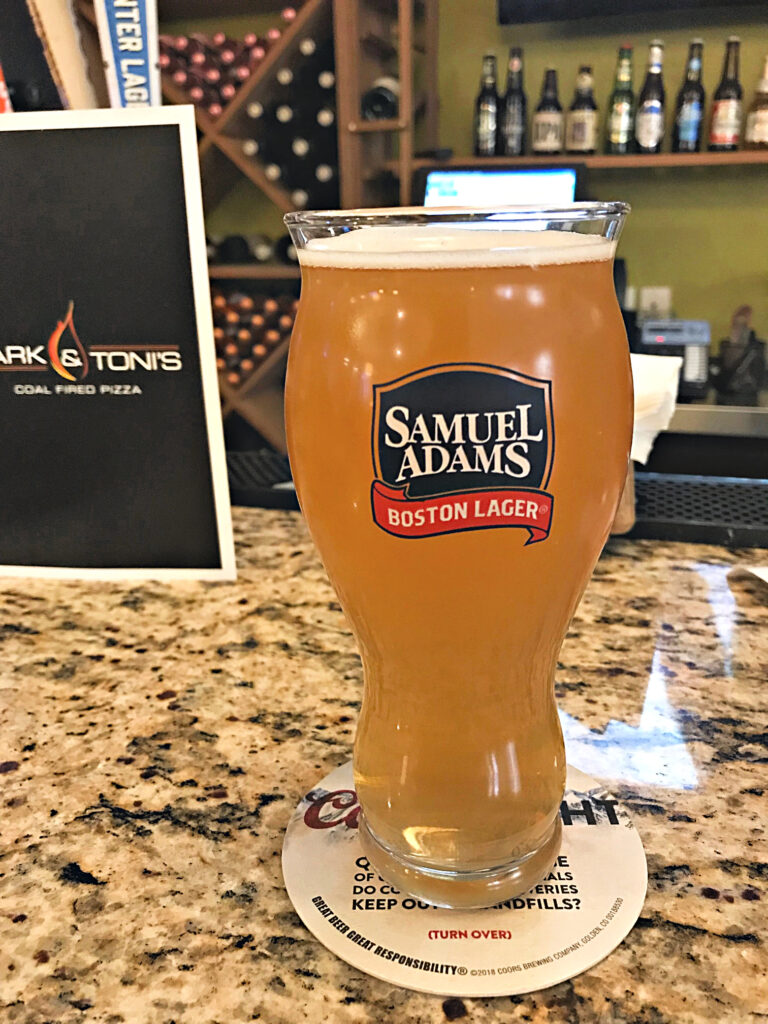 Other than that, I had a chill couple of nights in Belmont, eating at a local pizza restaurant and enjoying the beauty of Boston and the blooming trees. I may have or may have not teared up about how excited I am to be a newbie to New England and starting our journey in Boston next month. I told my husband – "I can't believe we get to live here!"
New Signs/Wording Differences
There wasn't really anything new that I didn't already speak to in my first post, but I did see a TON of Moose signs to and from my drive to Boston. I just think it's hilarious that even in the same state some signs say "Moose", some say "Moose, Be Alert" and some just have a picture of a moose. I'm just going to be aware of moose anytime I'm driving in New England from now on 😉
---
And that's about all for week two! We definitely spent quite a bit of time working and doing some behind the scenes blog items, forming a pipeline of brands to work with for the blog and a pipeline of companies my husband plans to contact for his business. We will be ramping up my blog, even more, when we get to the Boston area – where we will hopefully have better cell reception and wireless connection 😉
Thank you, as always, for stopping by! I hope you've been enjoying my recaps so far about our new journey. I will be sharing a week three recap soon, as well as sharing A LOT more about Boston once we're there – so stay tuned. You can also follow our moving hashtag #612to617 for more on our move, from the very beginning of announcing it. Enjoy the rest of your week! xoxo, Rachel