Well… there's no easy way to come back and talk about this. There has been so much on my mind lately, and the only thing that matters is why I couldn't be here sooner. On December 23, 2020, I found out that my dearest grandma had been placed in hospice. Timing is really never ideal to hear this kind of news, but for the first time in months, I was looking forward to something: a four-day weekend and Christmas with my husband. And in that very instance, my world crashed. I felt completely and utterly empty.
My wonderful grandma had turned 95 a mere 10 days earlier. I had just spoken with her on the phone for her birthday, and she joked about how she didn't like to celebrate birthdays anymore given her age. I told her, it's always worth celebrating! I can't say the news was completely unexpected, given her age and health over the past couple of years, but hearing this was harder than I could have ever imagined.
In the coming weeks, I felt numb. It is one thing to learn about a loved one being placed in hospice, and a whole other thing to wait… and wait… and wait… for the news that you know is coming. I prepared my mind as much as I could – thinking it might help ease the pain of what was coming, but when I woke up on January 6, 2021, I had an indescribable aching feeling in my heart. I was distraught. I was angry. I was in denial. My heart knew it was coming soon. After a painfully emotional day, my grandma joined her husband and many loved ones in heaven in the early morning hours on January 7, 2021.
It's been just over a month since the news. And while the day-to-day routine has become a little easier, the pain remains heavy.
Grief is never easy. It never has been and it never will. But I cannot even begin to express with words how much this loss was such a loss to everyone she knew. She wasn't only my grandma, she was one of my best friends. She was truly such a strong influence in my life, my sisters' lives, and my cousins' lives. I have countless, and I mean countless, memories with her. Everything from fishing to antiquing to grabbing dinner at the local Wendy's or Culvers, my grandma was a part of so many small and BIG moments that define who I am. I know everyone has different relationships with their grandparents, parents, siblings… but my relationship with her was truly special. Her relationship with my family was truly special.
And I know she's watching down on us, on me, and still cheering me on just as much as ever. But I'm selfishly still wishing she was here on Earth to do that. I feel so much guilt for so many reasons – that I wasn't able to see her in person sooner because of COVID-19, that I didn't make it home for Christmas in 2019, that I didn't call her more often… and I know that these are all just things that pop in my head as a part of the grieving process. But I just miss her so much. I know she's happy, I know she's in a better place, and I know she loves me. So I know I need to let go, but I just haven't been able to yet.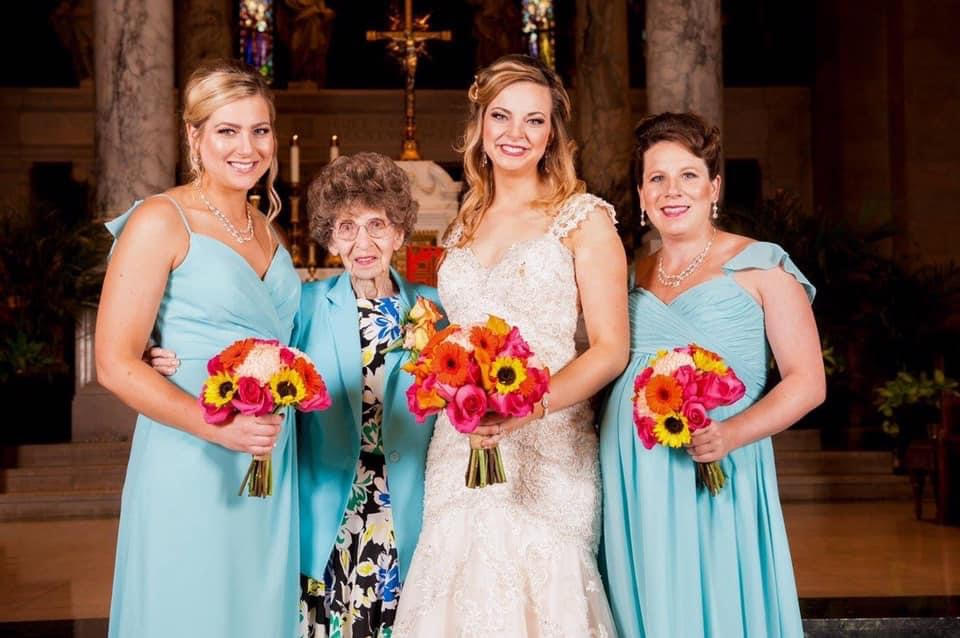 And in the meantime, I will just re-share what I have about you because it's the best I can do to honor you (though I know it will never be enough):
To my dearest grandma,
I don't and will never have the right words to share that fully honor your life or truly capture how much impact you had in your 95 years here. Life without you is hard; your absence is more painful than I'll ever be able to describe. But I know you are living a new beautiful life in heaven with grandpa, your parents, your brother and many loved ones who passed before you. And I know, we all know, you are dancing away in heaven!!!!!
And as much as it hurts us here, you are in a better place
You were a true light in life and in our world. You cared so deeply for your family, friends and everyone around you. Your presence could light up any room. My countless memories with you are moments I'll treasure forever. There are so many, but I'll share a few that stand out: our visits to the antique store, fishing with you and grandpa for the first time, when you would take the time to cut my Wendy's Jr. Bacon Cheeseburger into 4 pieces (every single time), your amazing Chex Mix, your Rice Krispie chicken recipe, sharing so much delicious ice cream with you (as a part of your nightly routine), watching you do your morning twist dances (as a part of your morning routine), giving me a place to stay when I was first interviewing for jobs in Minneapolis after college… and all the times you cheered me on in big life moments (and you were there for so many of them)!
And I will never forget that no matter how many times I tried to help, you always waited on everyone hand and foot… because you just cared SO MUCH. Your love for me, for Joe, for Emma (even though you were scared of dogs… she loved you and you showed her so much love), for my sisters, for my cousins, for your children, for your daughter-in-law and son-in law, for your sister, for your entire family… your love knew no bounds. You enriched my life in ways I was never able to give back to you during your life, but I hope I can continue to honor you by being as caring and loving as you to all those around me. I am luckiest to have had you as my grandma! And while life without you will never be the same, we were so dang lucky to have you be a part of it while you were here.
Thank you for everything, I love you forever and ever and ever and ever…One day, we will meet again… until then, I hope you enjoy all of your dances in heaven.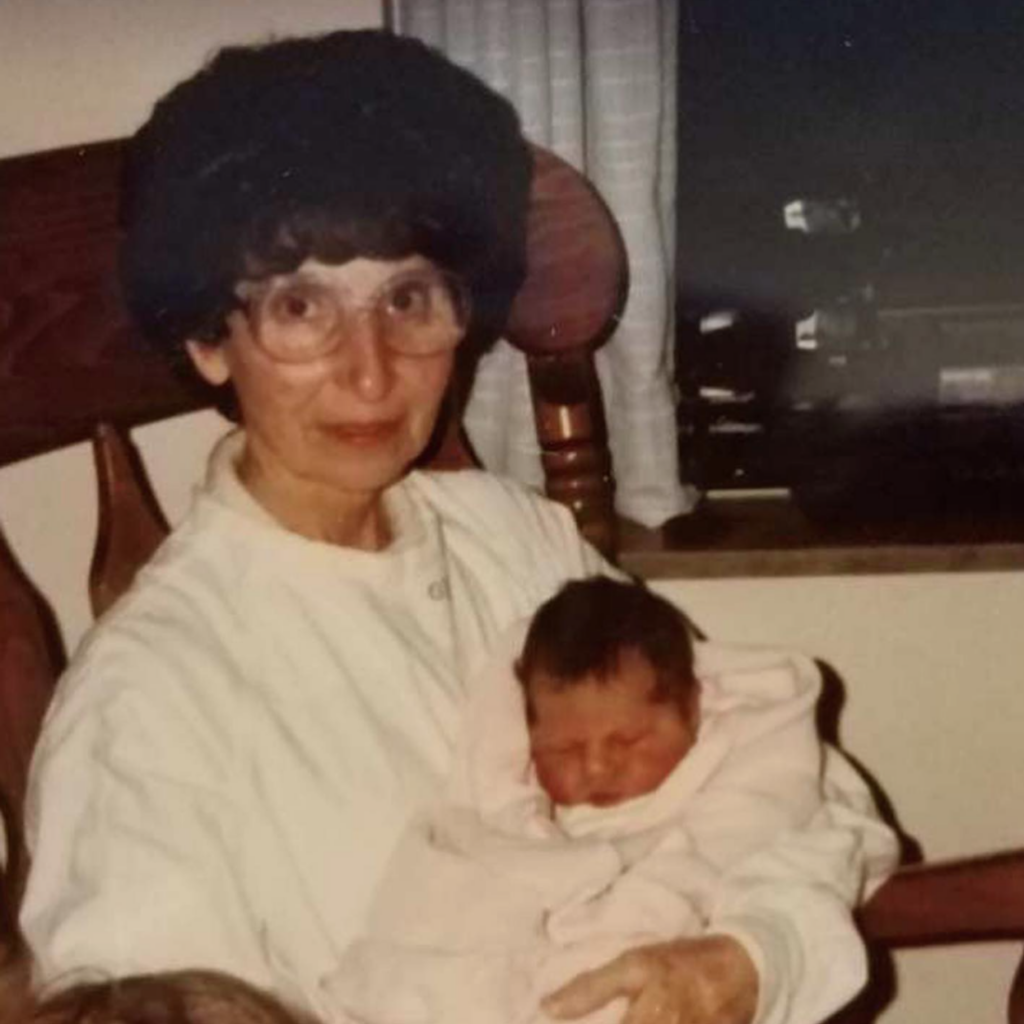 Love you grandma… forever, and ever, and ever…