I don't know about you, but there is nothing better than finding the perfect dress and shoe pairing for different occasions. Dresses are not only stylish, they often make you look dressed up without a ton of effort. That's why I've always opted for dresses for everything from school and work to weddings and date night. They look nice, but it is only one piece of clothing you have to decide on! Then, paired with the right pair of shoes, you can create a unique, unforgettable look.
That's why I'm excited to share four unique dress and shoe outfits from 3Wishes.com to help inspire you for any occasion you might have coming up!
Date Night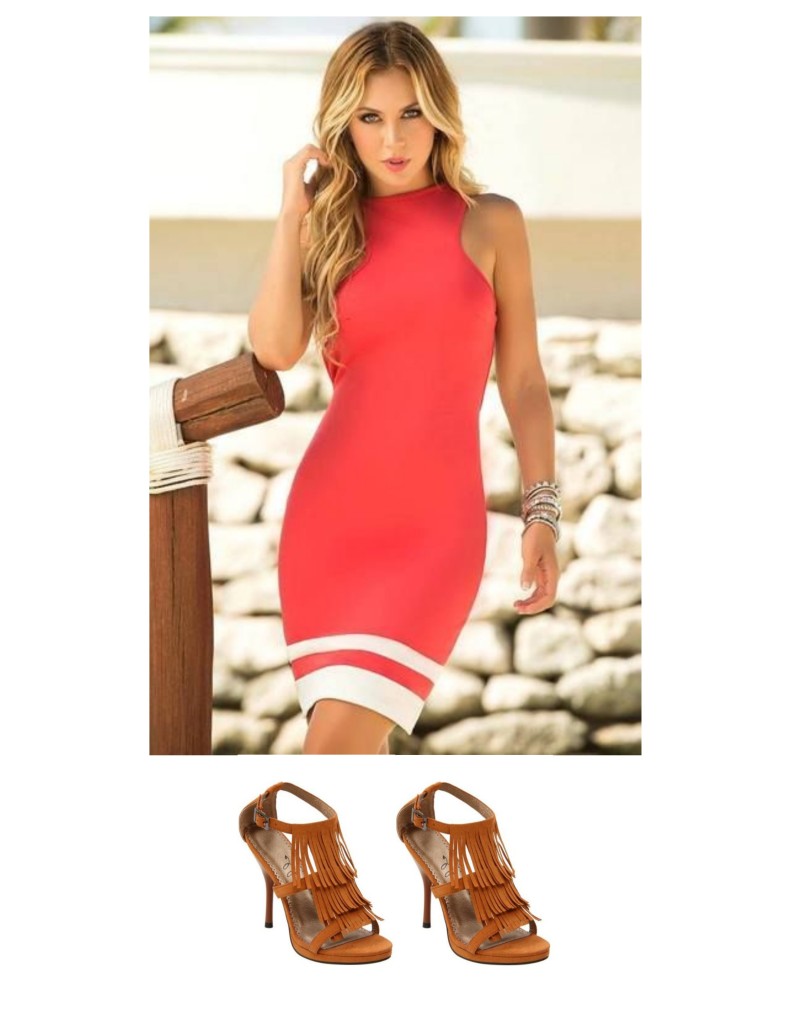 This dress is not only perfect mix of sweet and sexy, it also comes in two colors! I personally love the white and coral, but navy and red is perfect for summer too! In fact, I might be adding the navy and red one to my cart for upcoming 4th of July festivities. To make this dress stand out even more for date night, I'd pair it with these fringe sandals from Chinese Laundry. With two pieces, you're adding a unique combination of color, stripes and texture that will make you stand out from the crowd. I mean, let's be honest – you'll be turning heads no matter where you're headed on your date! And I'm a sucker for cut-outs – show off your back with this sexy cutout on the lower back.
Striped, Two-Tone Dress | Fringe Sandals
Night Out with the Girls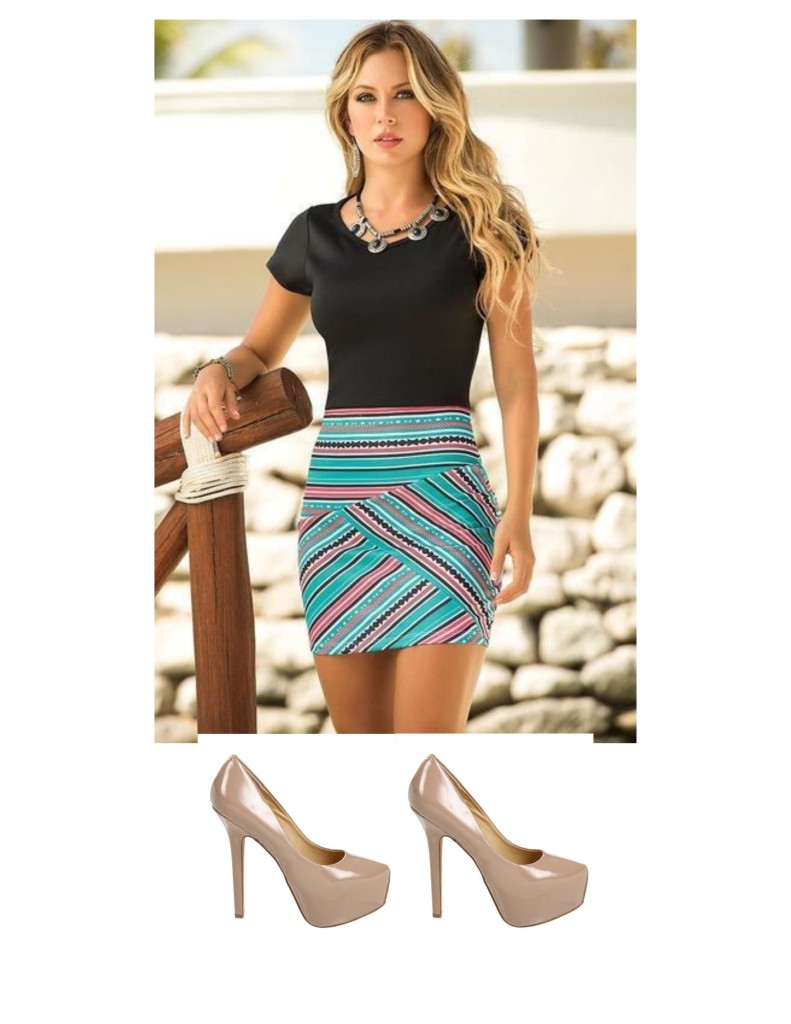 Can we talk about how perfect this dress is for summer?! I love the variation of the black on top and pattern on bottom. It's simple, yet chic and like the last dress, has an equal mix of sweet and sexy. Add this with a killer pair of nude heels and you are ready for a fun night out with your girls!
Two-Piece Look Dress | Nude Heels
Gala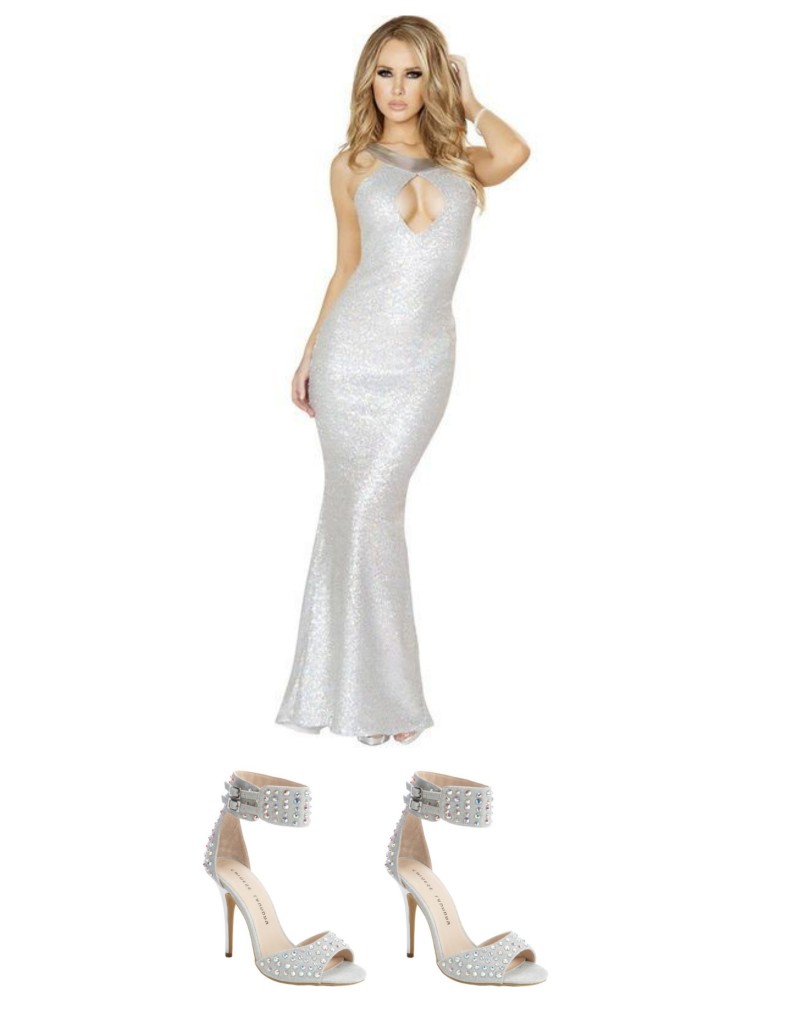 So this dress could seriously be worn for SO many events, but is definitely one to save for a "fancy" night out. It also comes in gold! Whether attending a gala, a glamorous masquerade party or wanting to blow away your friends and family at a New Year's Eve party – this dress is meant to make a statement. Pair with an equally beautiful and chic pair of sandals and you're sure to be the talk of the party! These Chinese Laundry ankle-strap sandals are also available in black and pink/multicolor.
Sequin Dress | Ankle-Strap Heels
Bachelorette Party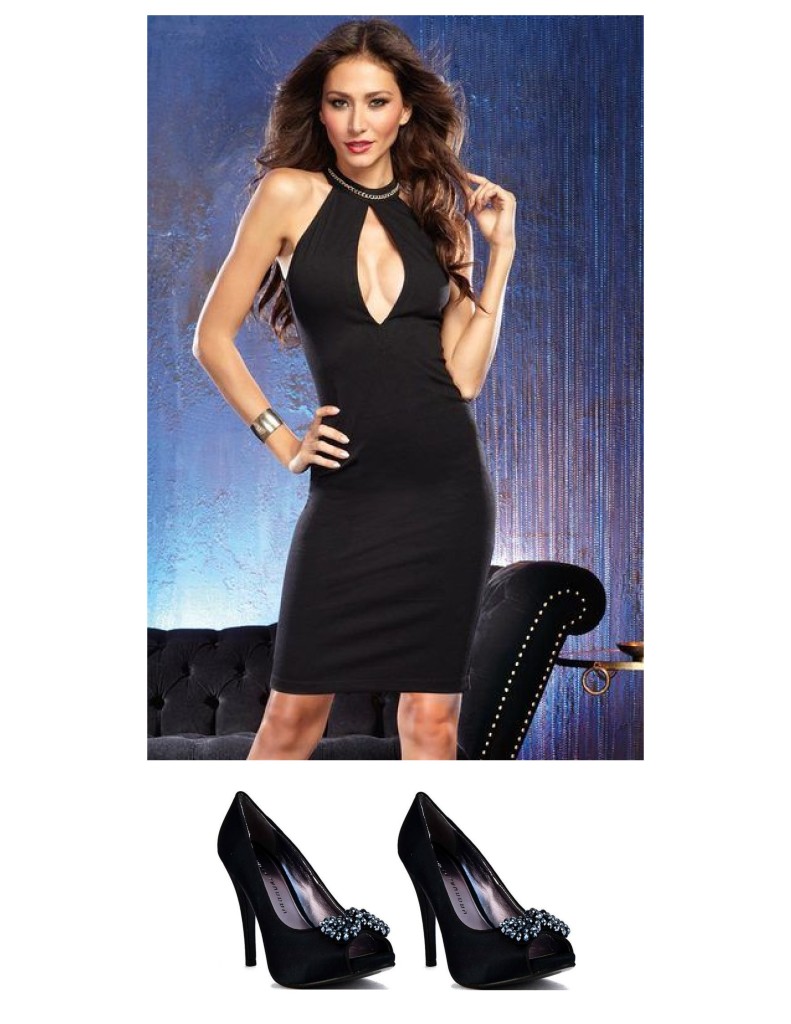 Since my little sister and I are both getting married this year, bachelorette parties have definitely been on my mind! Since many bachelorette parties have themes where the brides wears white and the other ladies wear black, I'm always looking for unique black dresses to wear to these events! I love the keyhole top and the chain detail on the back of this dress. It's absolutely perfect for a bachelorette party, especially with these cute, bow-detailed heels.
Key-Hole Dress | Open-Toe Heels
This post is sponsored by 3Wishes. Thank you for supporting the brands that support Rachel's Lookbook!