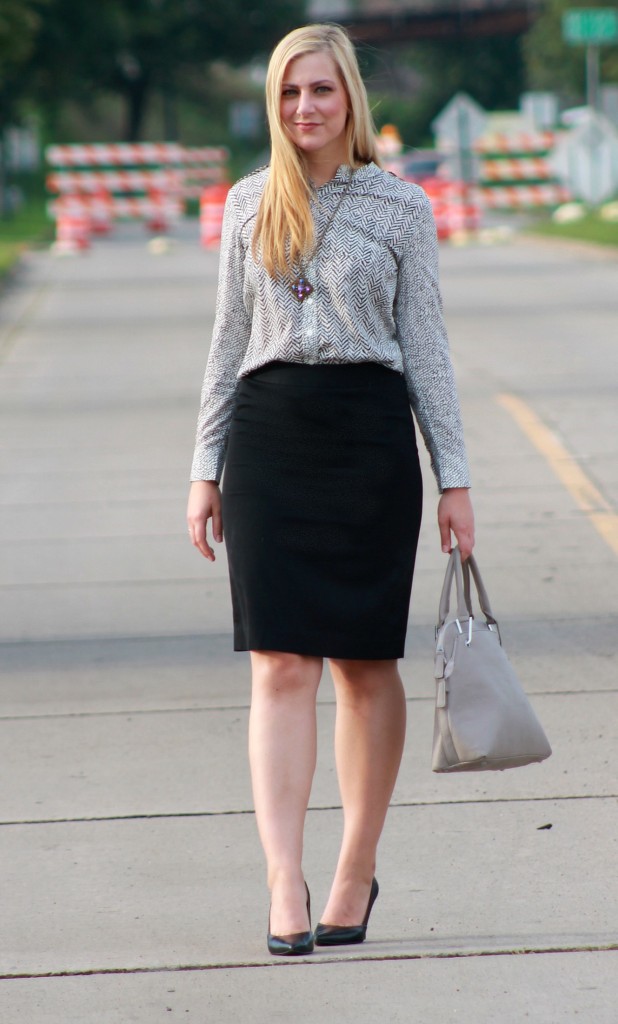 Last Wednesday, my boyfriend and I went to Pizza Luce for dinner, which is nearby one of my favorite Goodwill locations. We went thrifting after dinner and I found this neutral, military-style patterened blouse! I of course had to wear it the next day, so went home, washed it and paired it with my favorite pencil skirt (which is also thrifted from the same Goodwill) and a beautiful necklace from my grandmother to wear the next day.
This weekend was full of fun with two birthday parties for our friends' kids! We also got caught up on laundry, did some apartment "shopping" and hopefully found our future home. As much as I'm excited to move because it means a fresh start, I'm also dreading all the work involved with packing. Oh well, it will be worth it! I hope you are having a great Monday!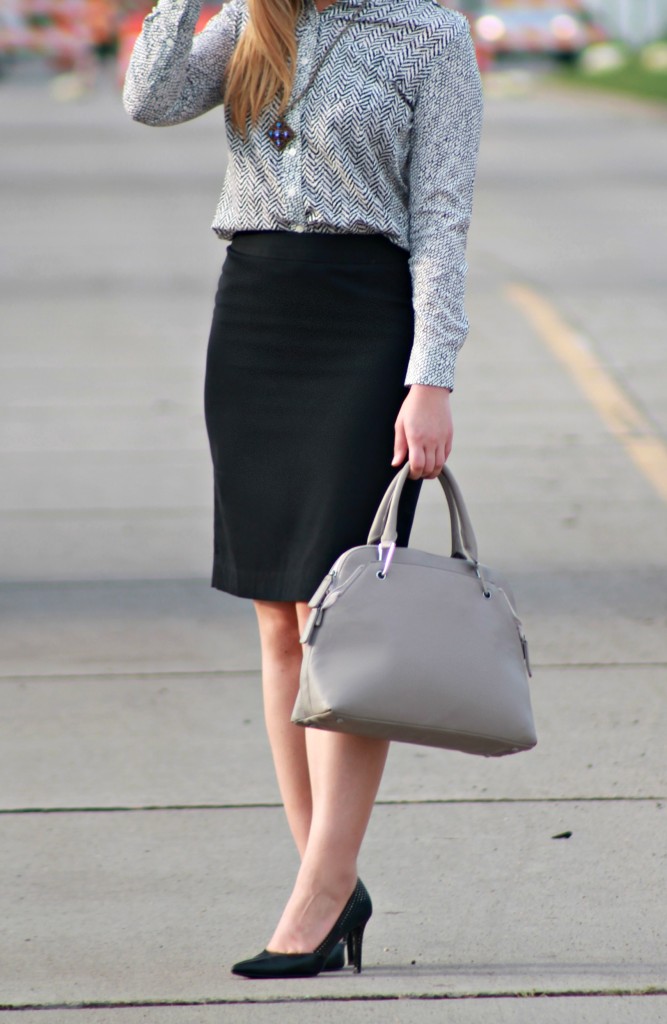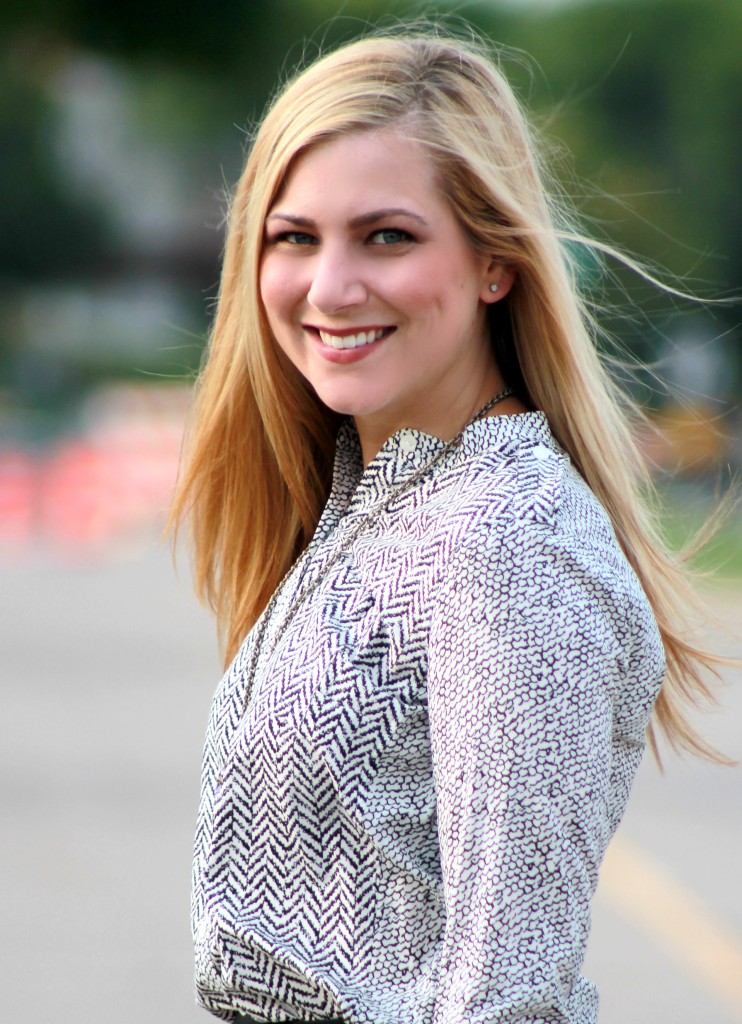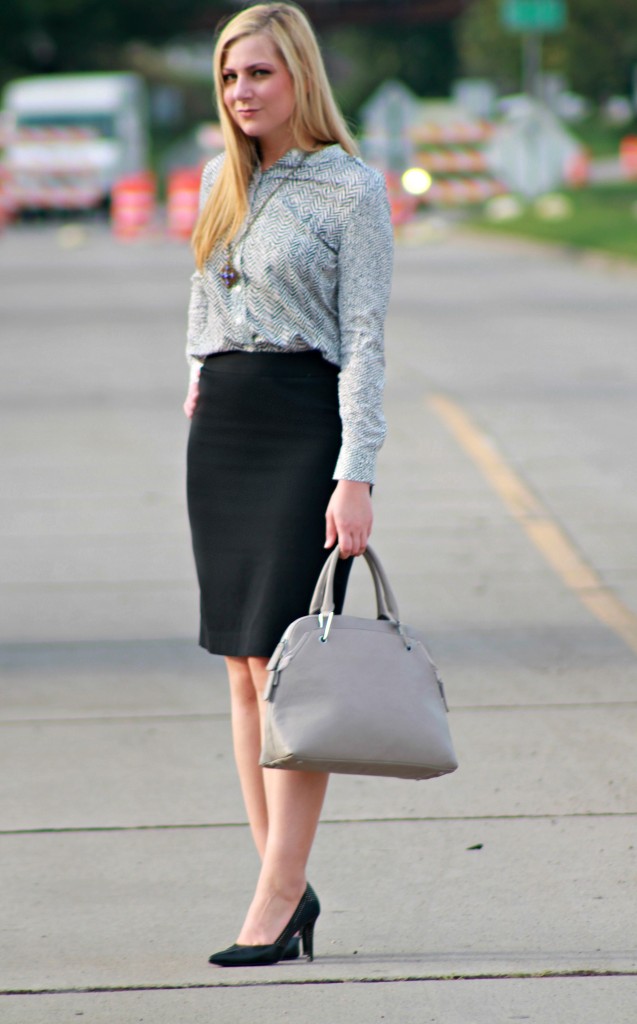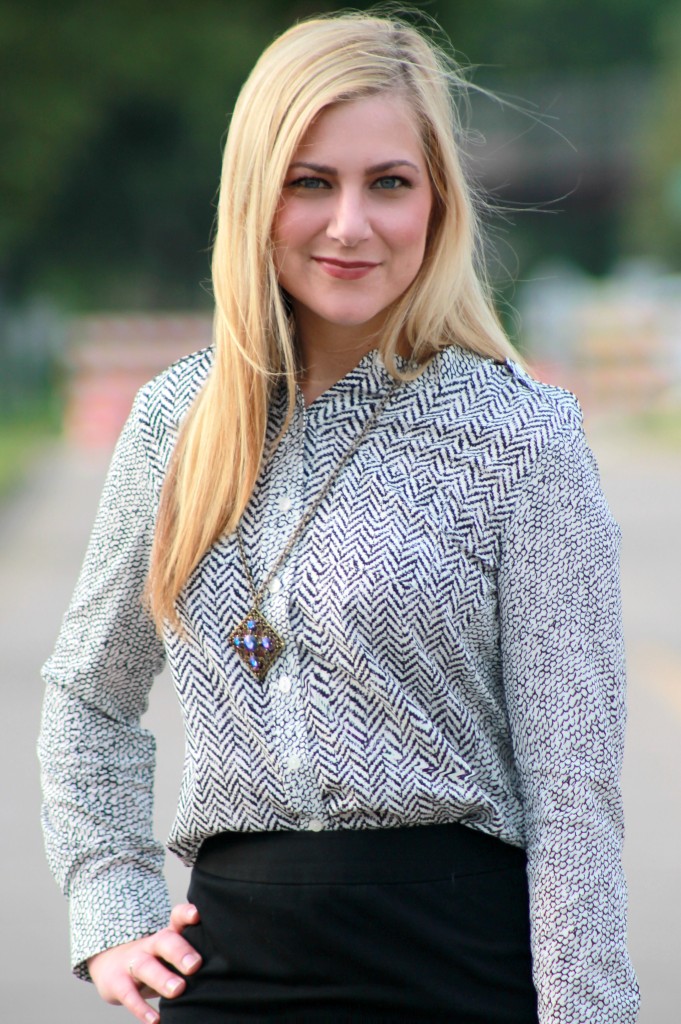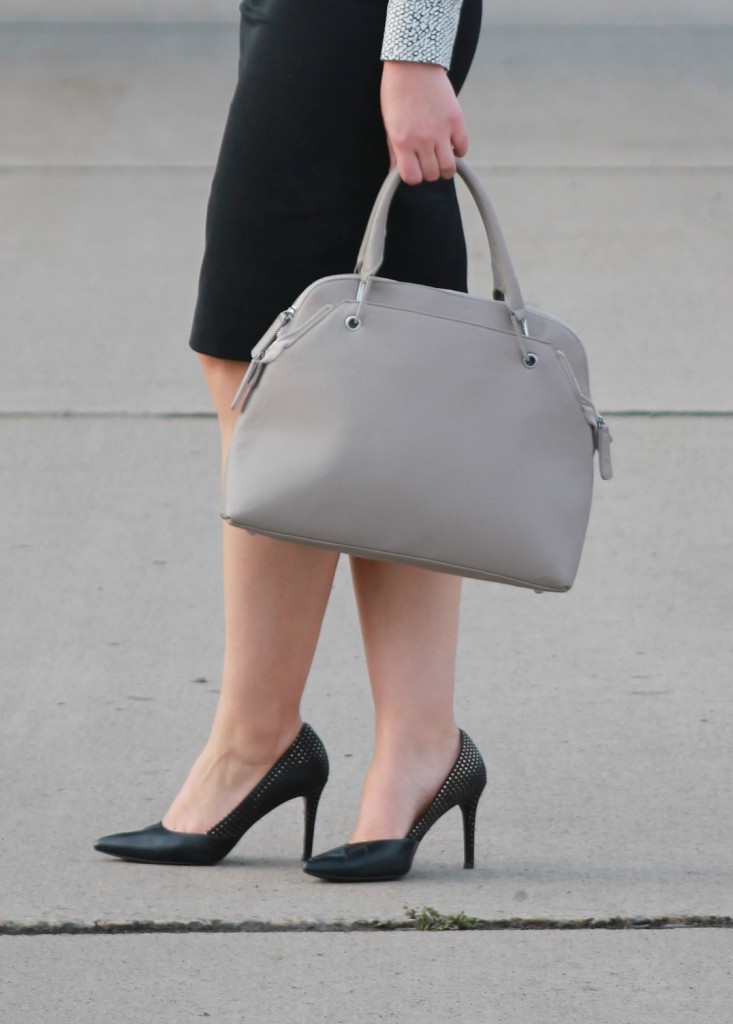 Blouse, Apt. 9 Thrifted via Goodwill (Similar here and here) :: Skirt, Anne Klein Thrifted via Goodwill (Same here and similar here) :: Necklace, From my Grandmother (Similar here) :: Heels, DSW (Similar here and here – (this pair $10 off with code SHOPFALL)) :: Handbag, JustFab (Similar here)
Linking up with Rachelle!