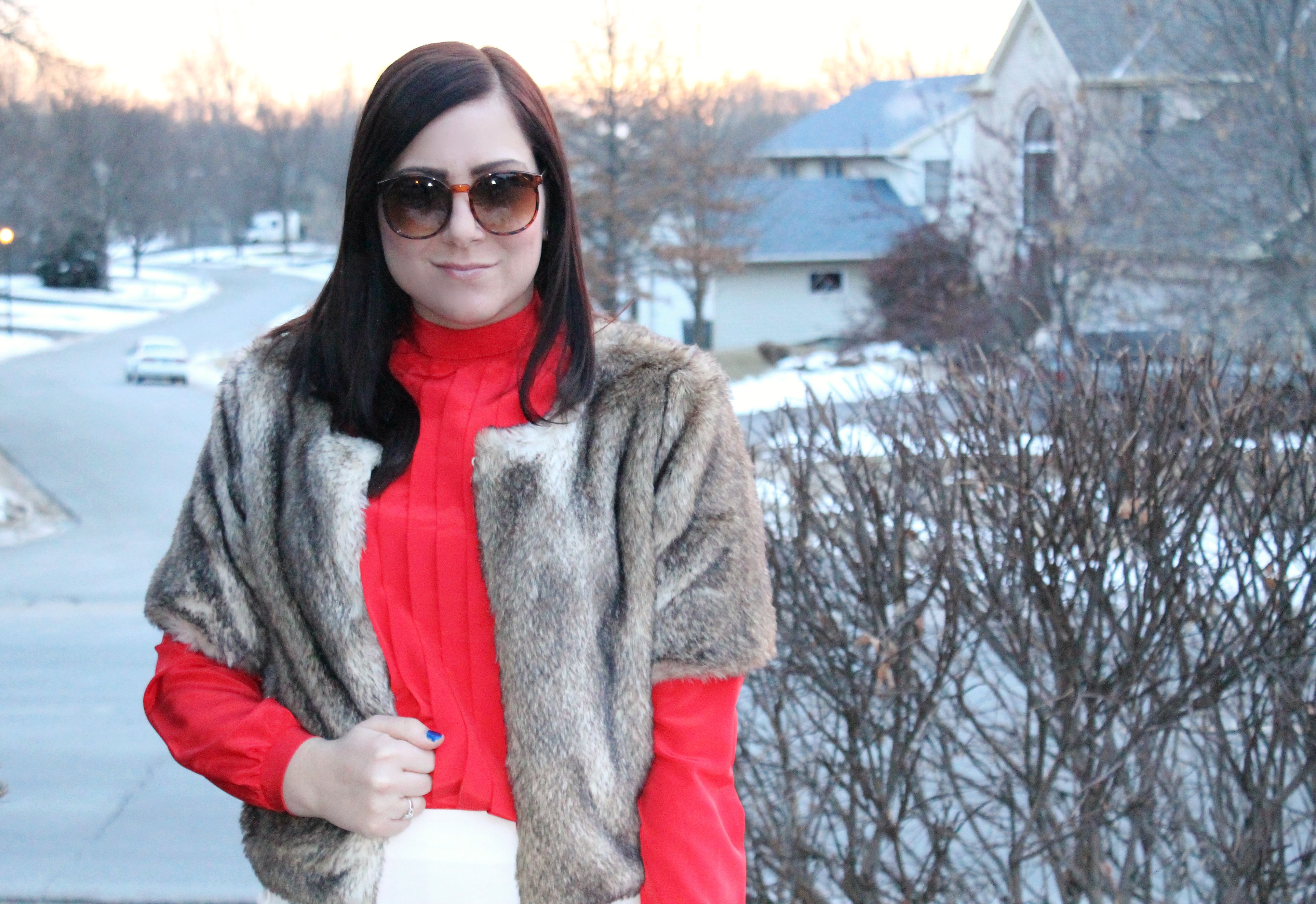 You don't have to spend a lot on your clothes. I LOVE thrifting and finding great vintage finds for two reasons. 1) You can easily find unique pieces that everyone and their mother won't have 2) Quality items at a LOW price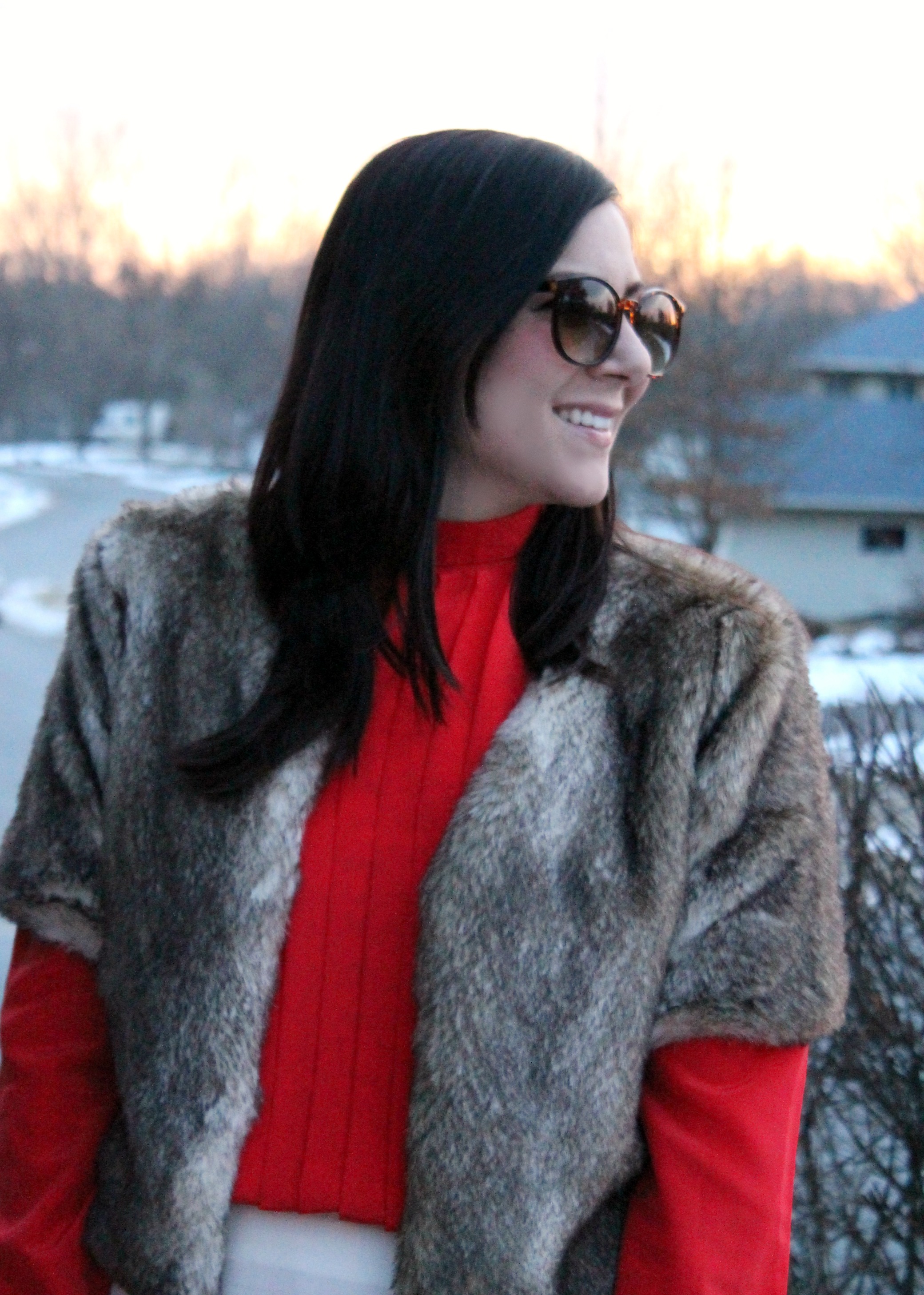 Have you ever noticed how quickly some of your clothes fall apart? Zippers break, buttons come loose, stitching comes undone at the seams, it begins to look worn. Not only do I enjoy finding amazing deals, I enjoy the fact that all of the above isn't true for most of my thrifted finds (especially when it was clearly made way back in the day)! This blouse I got for $5 ($9.50 with S&H) and the faux fur jacket for $15 (and some odd cents with S&H) and you can just tell how quality the items are!
Anyway, I am having this long random tangent for today's outfit because it just goes to show how much I love vintage. In the upcoming months I hope to share more about my thrift store shopping (both online and offline, as I found both of these items online) by sharing shopping videos and doing remix posts with new items I find from Goodwill, Salvation Army, ShopGoodwill (online bidding site for Goodwill items) and Etsy vintage stores.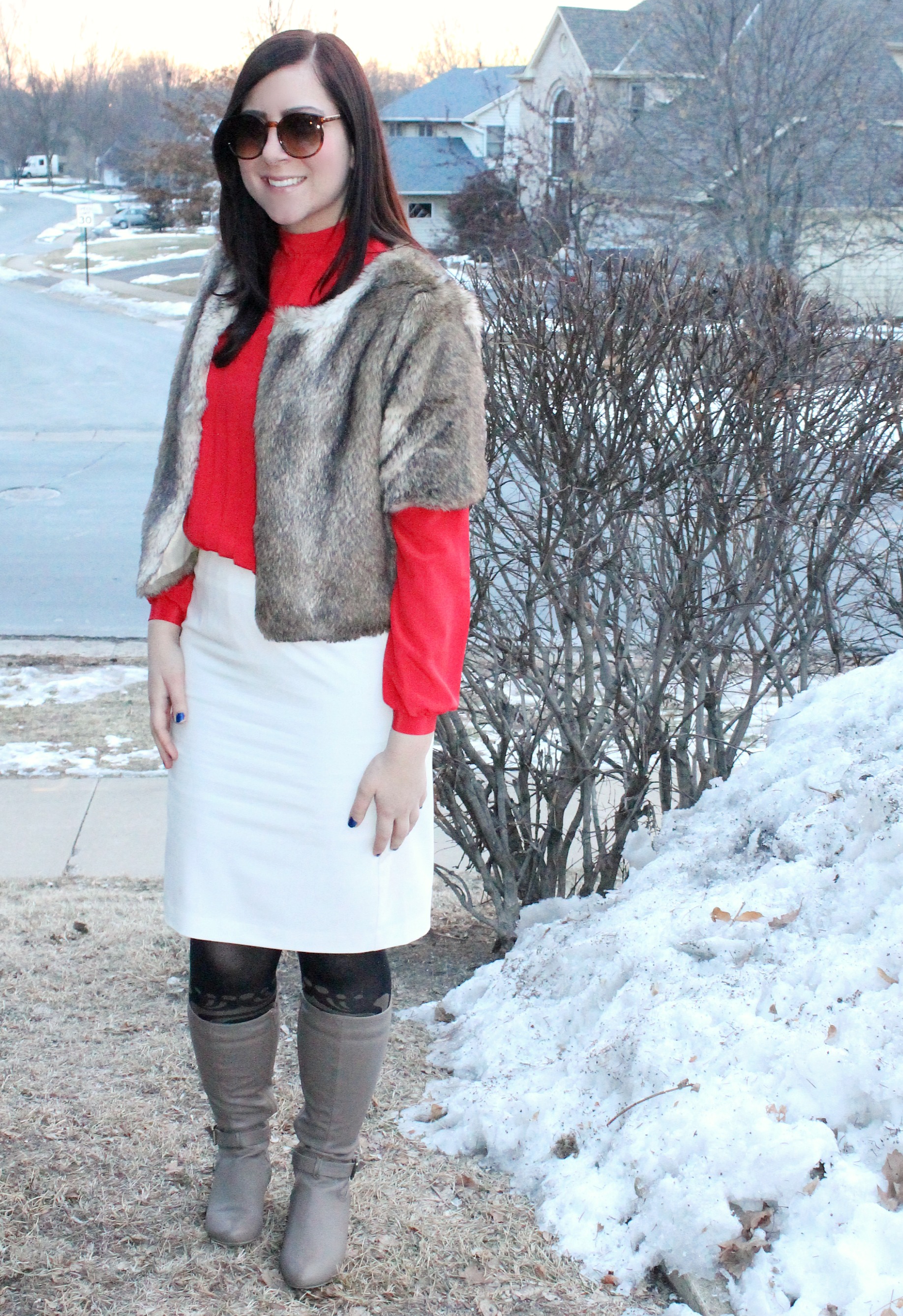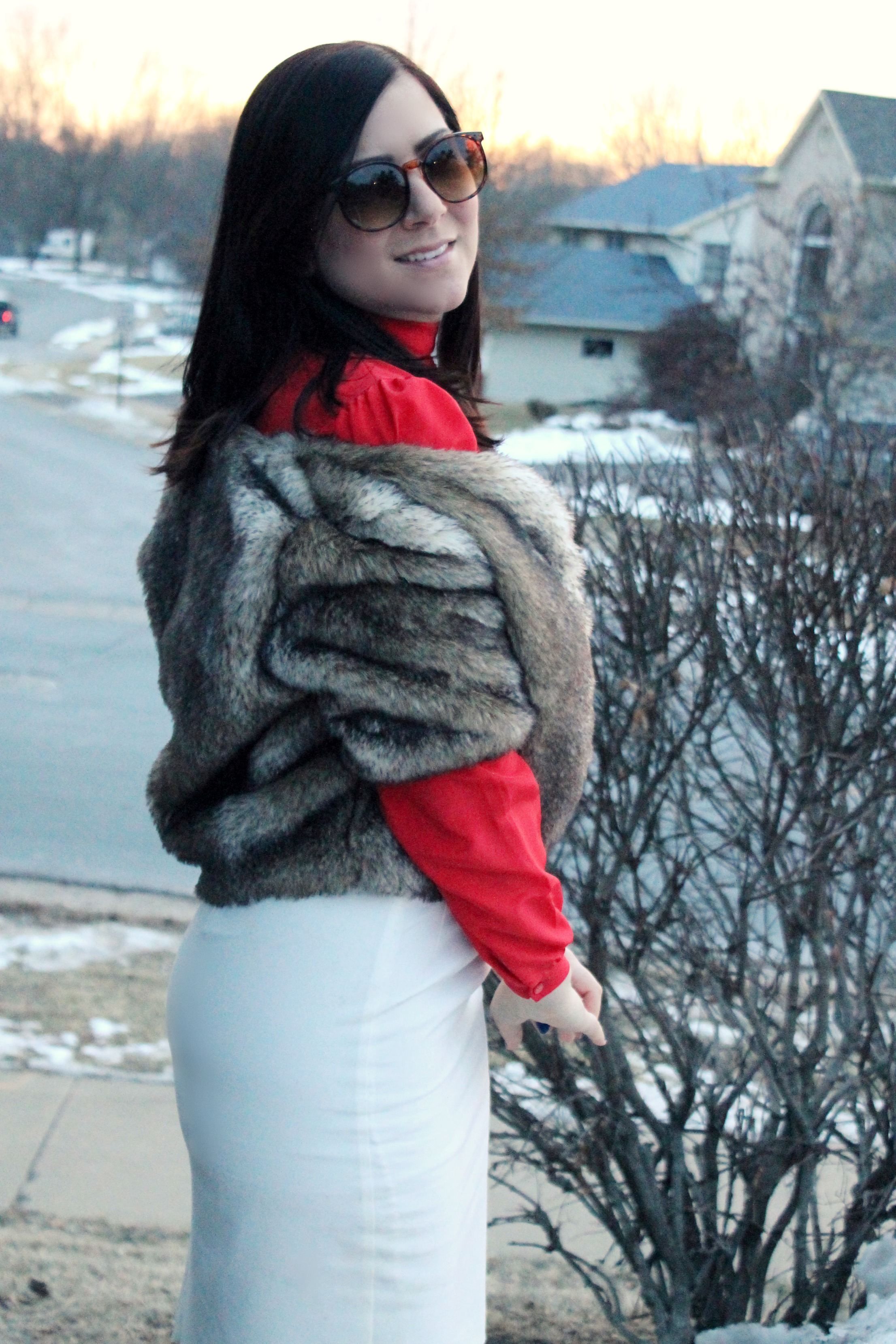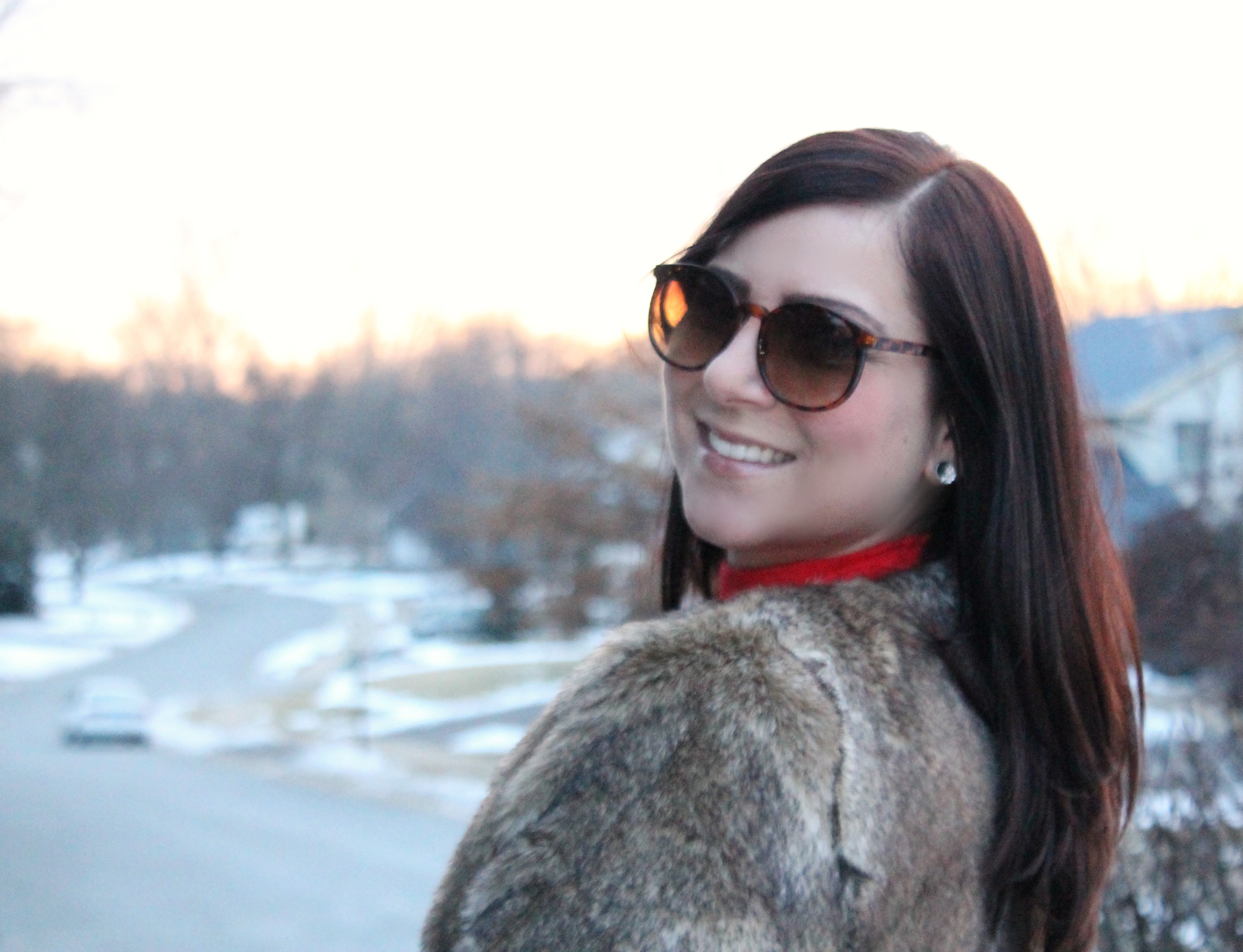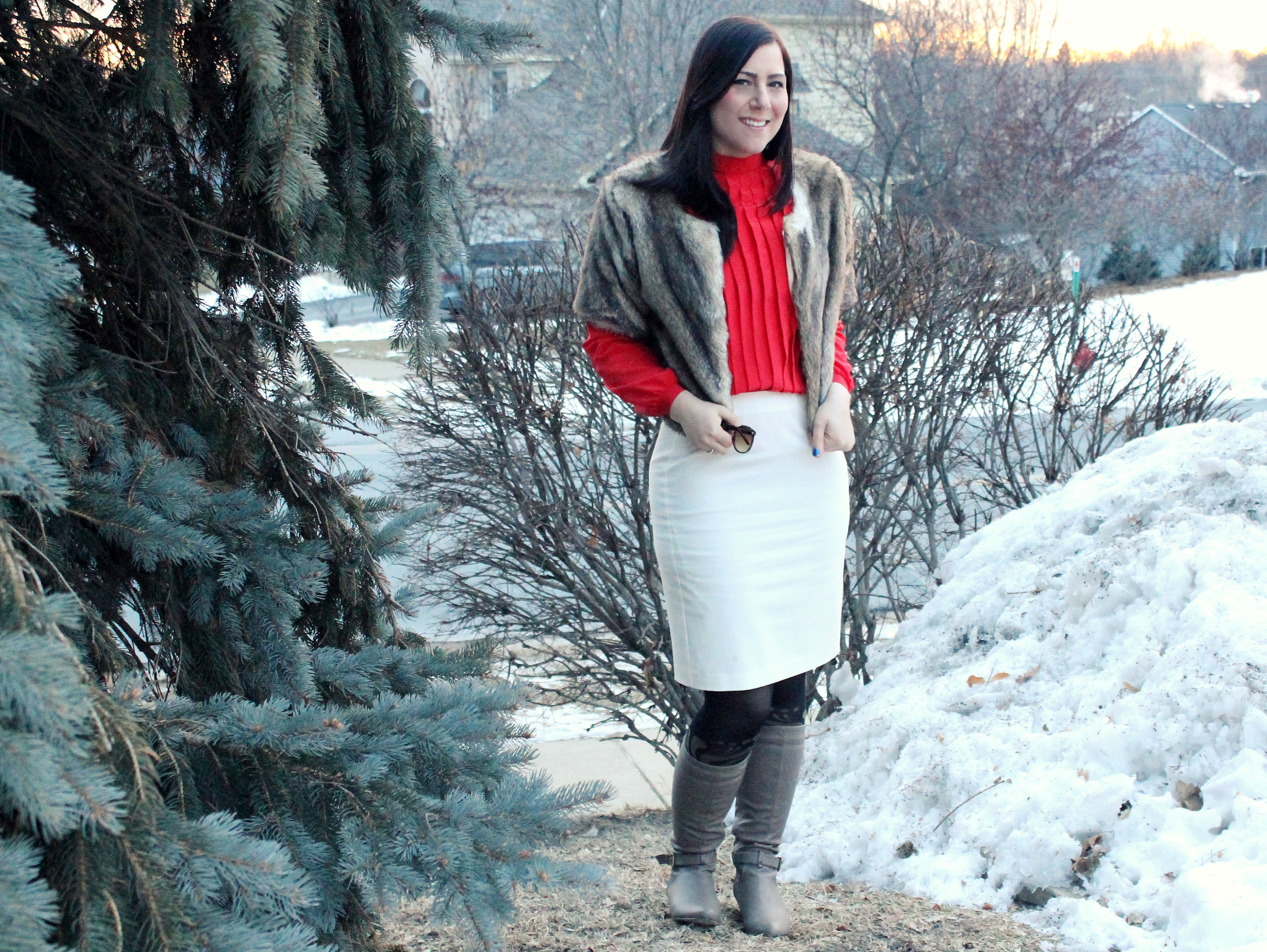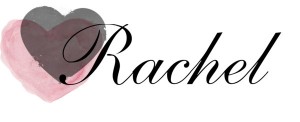 Faux Fur Jacket, ShopGoodwill (Similar here) :: Red Pleated Blouse, Vintage via Apple Branches Vintage (Similar here) :: Pencil Skirt, NY&C (Similar here) :: Tights, Gifted (Similar here) :: Boots, JustFab (Available here) :: Sunglasses, PacSun (Similar here)