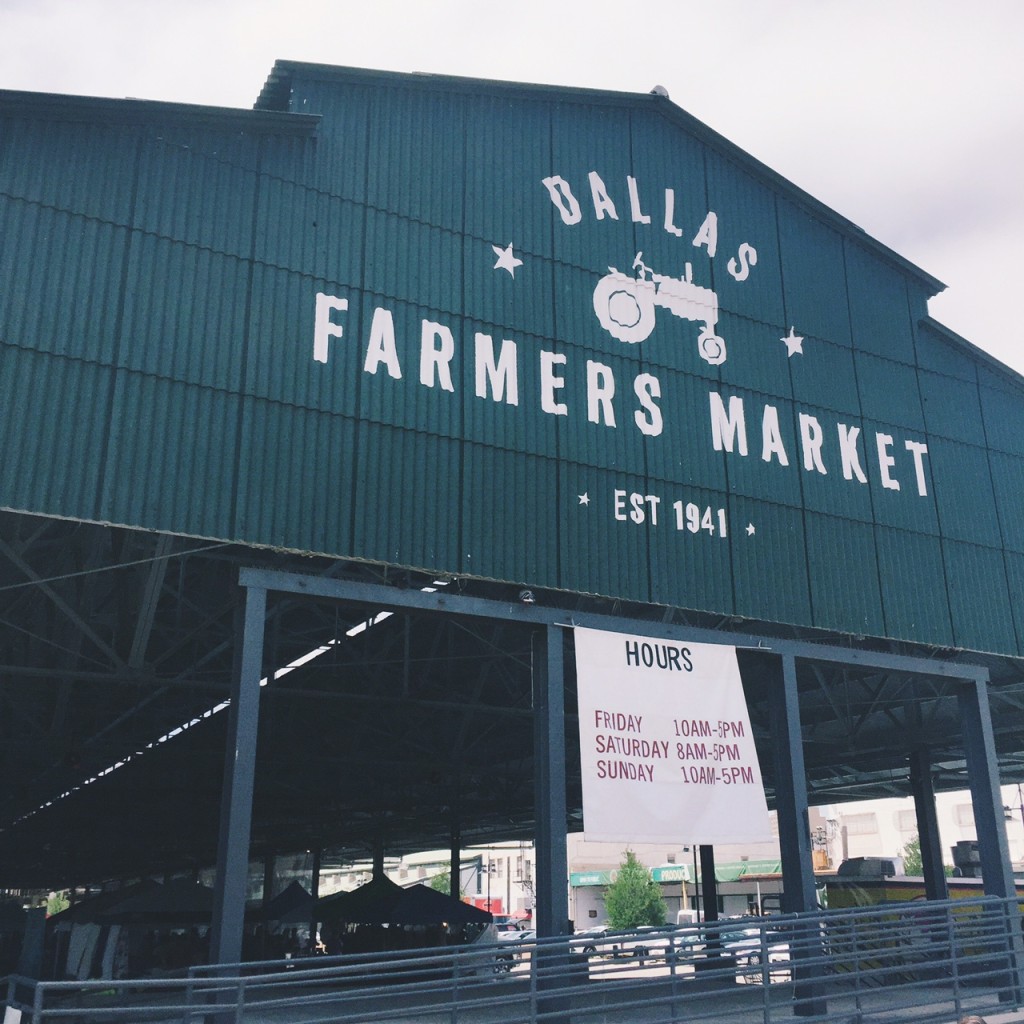 Hi friends! Over the weekend, I took a quick trip to visit my best friend in Dallas! I haven't seen her since September when I visited her in Dallas for the very first time, so let's just say this trip was long overdue. It was my first time seeing her since I got engaged, so it was a special time for me to officially "propose" to her and ask her to be my maid of honor. She said yes – so my weekend was made! We spent a lot of time exploring, shopping and trying out new restaurants. Here's a recap of my weekend, and recommendations if you ever make a trip to Dallas.
First and foremost, we spent time at the Dallas Farmer's Market. I really wanted to go after seeing a restaurant featured on Diners, Drive-Ins and Dives and she hadn't been yet, so it was perfect. I highly recommend checking it out as we were able to sample many unique foods while we were there and ate at an amazing tamale place, but had endless options of food choices on the indoor part of the market. There were also lots of cute, unique shops. Since I only brought a carry-on with me, I was well behaved and didn't buy anything.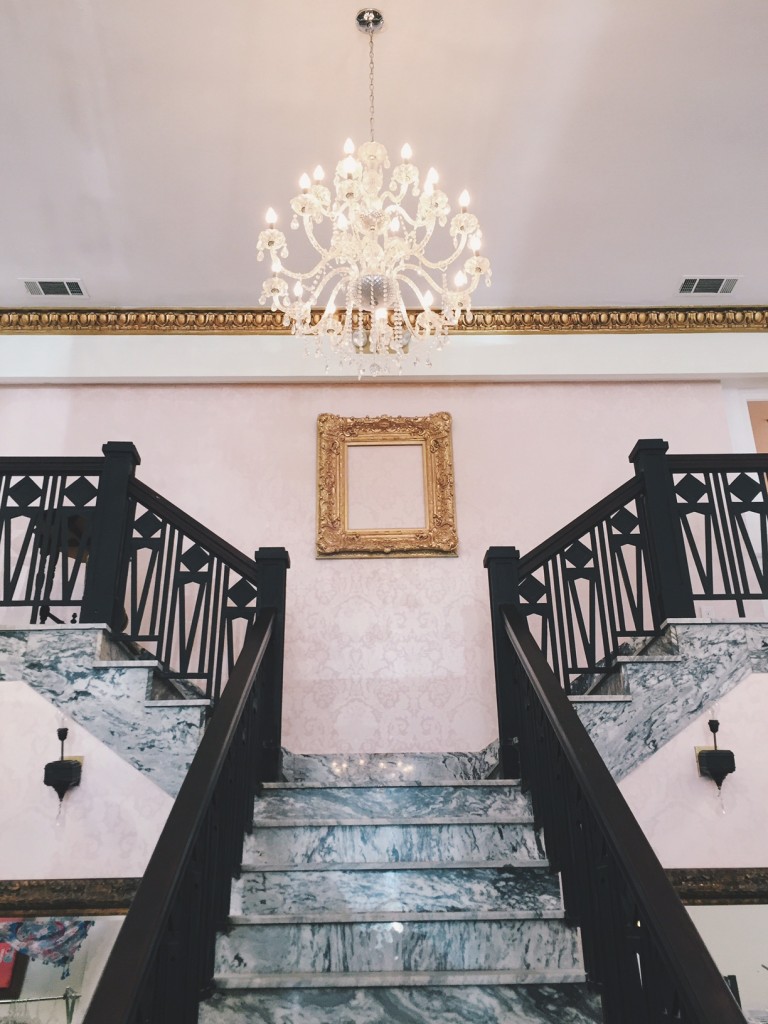 You may have seen me post this shop on my Instagram, but it certainly was my favorite place to shop when we visited McKinney. It's called Mona Lisa Design Market, and the gifts, jewelry, decor and clothing in this store were amazing – if you couldn't tell from the beautiful interior. The best part is that it's in an old bank, so it is literally the cutest store ever!
McKinney is a MUST if you are in the Dallas area. There are tons of shops, restaurants, antique stores and more lining the square of Downtown Historic McKinney. If you live in the Minneapolis area, then my bestie compared it to Stillwater, and she was so right – super similar! And the homes in the area are so dreamy.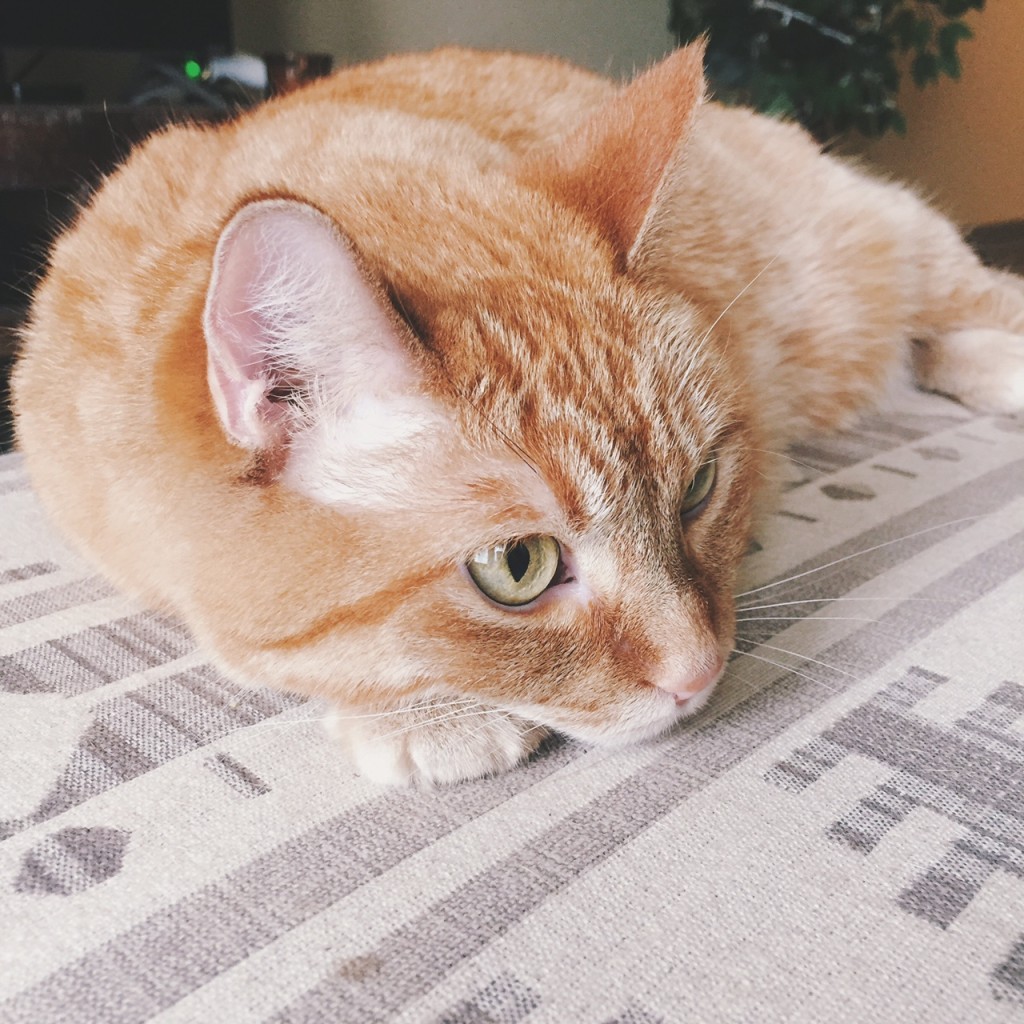 While I am an avid dog lover, I am also a huge cat person. Unfortunately, my fiance is super allergic to cats, so I will probably never have one of my own, but that's why this weekend was extra special. I got to spend lots of time with this cutie named Nala. I met her shortly after my best friend got her, so I always look forward to hanging out with her cat when I come to town.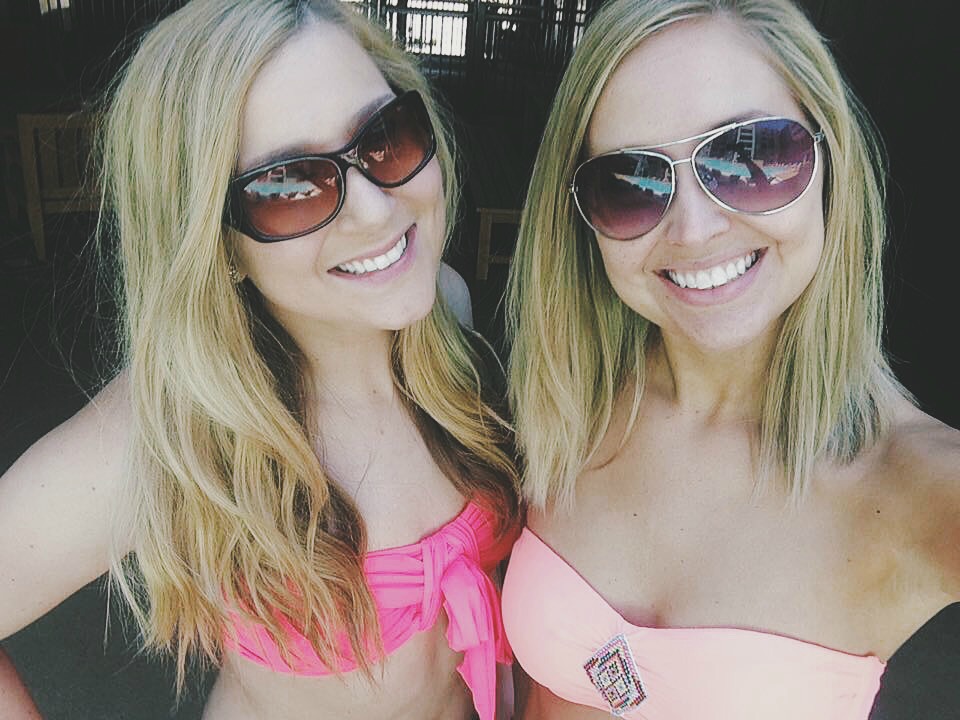 It was super nice all weekend, and since Dallas has their pools open year round – my friend and I were able to lay out for awhile yesterday. I wore sun screen and still got burnt! Ugh, Minnesota white is not good in direct sunlight.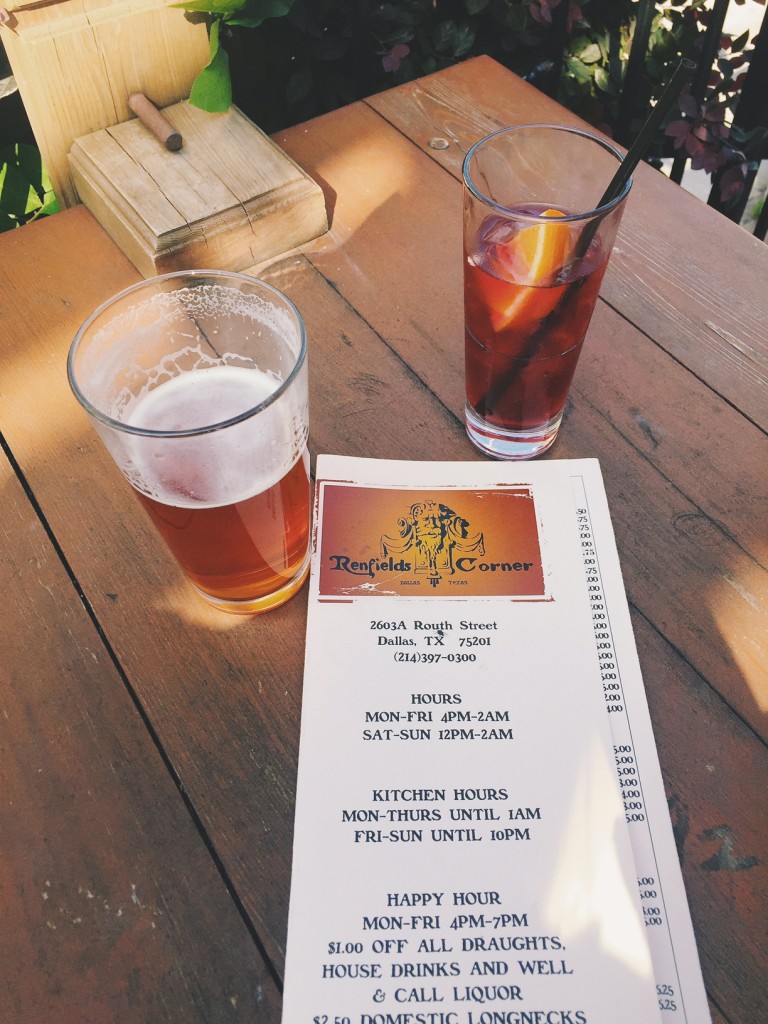 We ate a lot of delicious food while we were down there – and I wish I would have taken pictures at the restaurant we ate at Saturday night. It had beautiful views downtown – overlooking the big eye. If you know Dallas, you are probably familiar with the big eye! Anyway, it's called The Woolworth and I ordered the vegetable enchilada – absolutely amazing! Then before I left on Sunday, we ate at Renfields Corner in uptown. Uptown has a ton of cute shops and restaurants, and the most amazing patios. I also love how dog-friendly it is everywhere! I don't think we ate or had a drink somewhere without seeing a dog.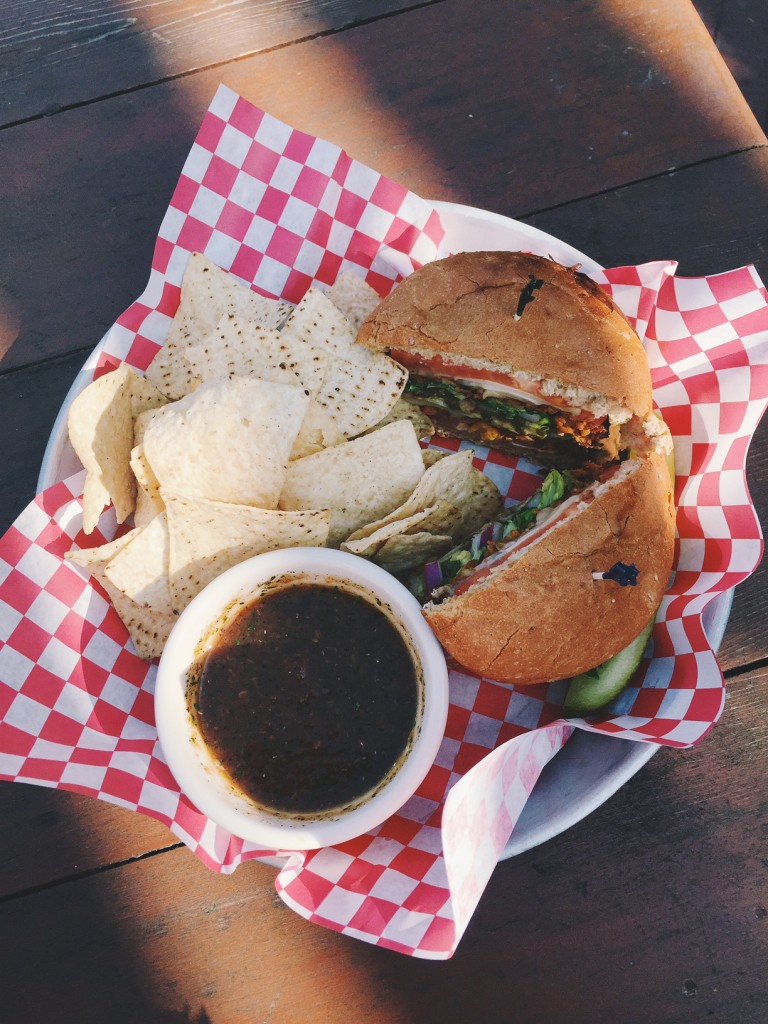 I had the black bean burger with chips and salsa from Renfields Corner for $8.50! One of the more affordable places we ate – and it was super delicious.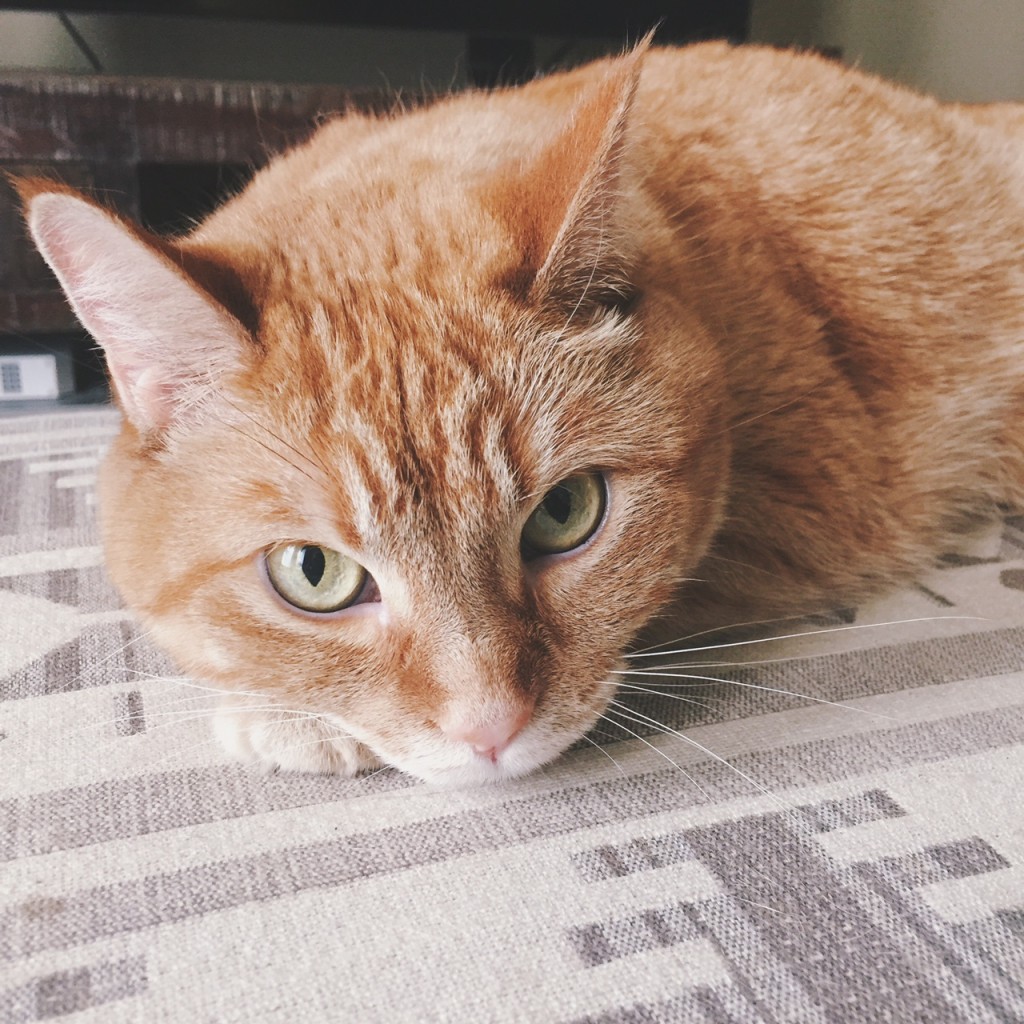 Another photo of this cutie that I shared on Instagram! It was an amazing trip and I can't wait to go back and visit her again soon!