Accessories make an outfit; there's simply no denying it. It doesn't matter how gorgeous that dress/top/playsuit is, if you haven't accessorised it to perfection, you aren't doing it justice! You can transform anything with jewelery: a plain white t-shirt and jeans can look amazing when paired with a bold, statement necklace. Of course, you could go the Coco Chanel route and take one piece of jewelery off before you leave the house, but I think the more accessories you have on, the better! In this simple guide to accessorizing, you'll learn exactly how to compliment your outfit to enhance it and look your best: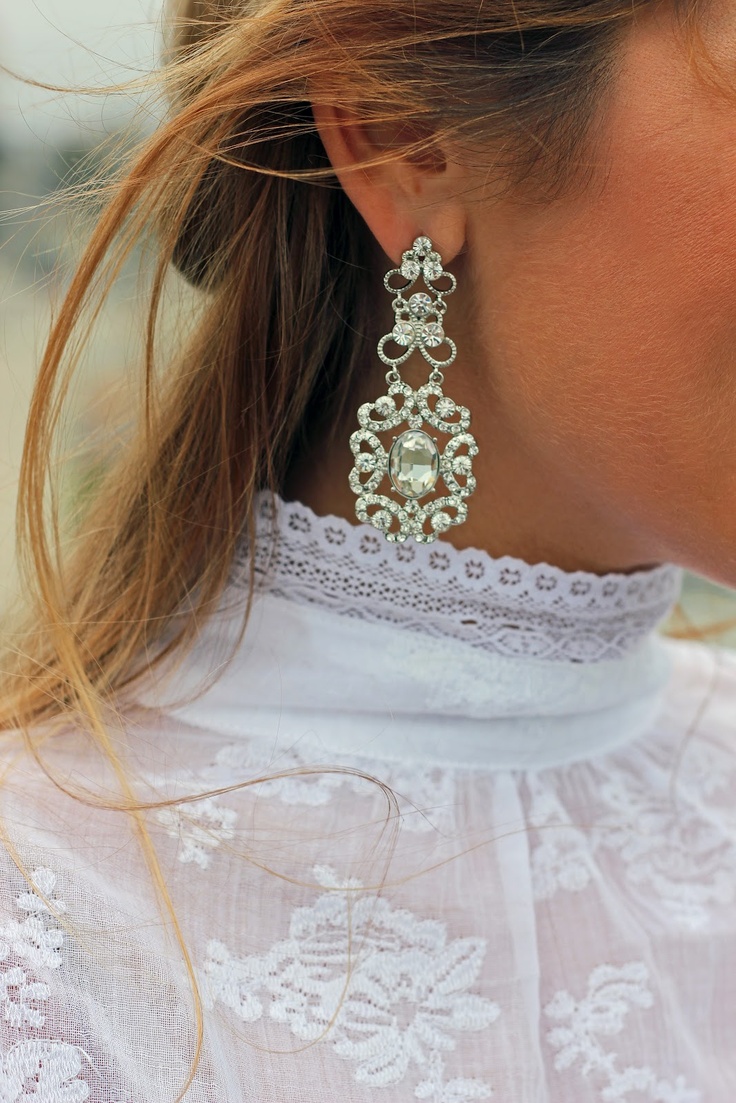 Your Outfit
Your jewelry should complement your clothing rather than overpower it. A bold necklace can add detail to an otherwise simple/plain/monochrome outfit. Pick bright colors, mixed beads, and chunky pieces. However, if you're already wearing something patterned or with intricate detailing, your accessories should be quite simple. Something simple yet pretty will do the trick, like pretty studded earrings or a classic diamond ring. This retailer of Scottish jewelery does some amazing simple yet beautiful pieces!
Think of it like this: intricate outfit = simple jewelry. Simple outfit = intricate jewelry. You'll really change your look and create an amazing outfit!
However, it isn't just the style of your outfit that is important. If you're wearing a top with a ruffled neckline, you wouldn't wear a necklace with it as this would be too much. Instead, a pair of earrings, a ring, or a bracelet would do nicely. You need to pay attention to the cut of your outfit to make sure you're wearing jewelry in the right places.
Where are you Going?
Depending on the occasion, you'll need to select your jewelry carefully. A bit of sparkle can work during the day, but evening time calls for your most sparkly jewels! Wooden beads and fabric necklaces look great with a casual outfit, while metal jewelry can create the perfect night time look.
However, you should always feel free to break the rules and experiment! The rules would normally be that you can't wear too much sparkle if you're going to a formal, professional event (sparkle is best on big girly nights out!). However, if you feel wearing lots of sparkle works with your look and make the outfit look even more amazing, you should go ahead and do it!
What Suits You?
The perfect accessories will suit you as an individual. Chunky bangles look lovely on thin wrists, while longer fingers look amazing in big cocktail rings. Pay attention to your favorite body parts and play them up with your accessories if you can.
You should also take your skin tone, eye color, and hair color into account. Some people really suit gold jewelry, whilst others suit silver. Some jewelry can make people look washed out, so research your skin tone and what metals/colors pop on you, rather than the ones that wash you out.
Above all else, you need to feel comfortable in what you wear. Take this advice into consideration, but always go with your gut to tell people something about your own unique sense of style!
This is a guest post, as always, all opinions are 100% my own!
Image via