Yesterday, Zhenya and I got our butts out of bed to head to our local Target to shop the Adam Lippes collection! I'm so glad we did, because there were definitely a few keepers, a few more items I still want! Check out Zhenya's post about the collection, and here is my review of what I tried on and kept! I'm trying to be better about calculating cost per wear, rather than focusing on cost at the time.
First up, this gorgeous blue painterly plaid blouse! I really liked it, but then when I saw the back of it, the longer length and pleating, I LOVED it. It is super comfy and soft too, a great blouse that I can wear with jeans, paired wtih a midi skirt, underneath a cardigan or blazer. A very versatile top with a fun pattern, and the sleeves are flattering for anyone. Definitely something I'll wear often!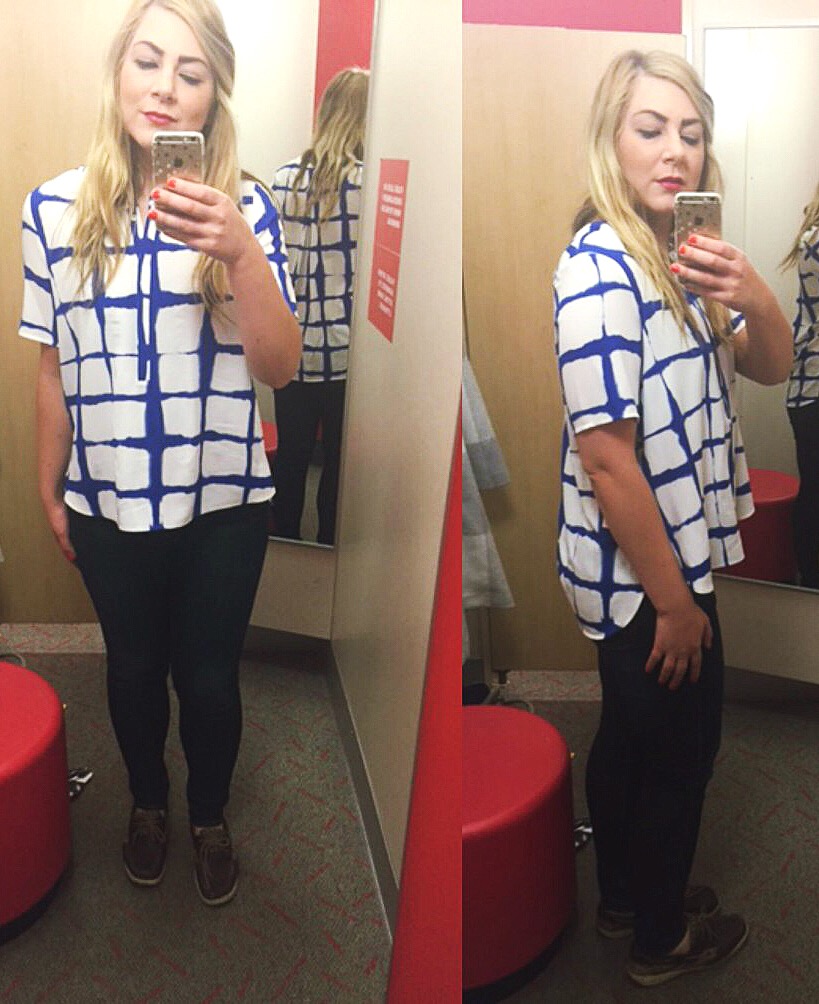 Adam Lippes for Target Button Down Crepe Blouse, $29.99 – Purchased
Next up, a long vest with a super chic pattern. I just wanted to try it on for the sake of trying it on, but I absolutely LOVED it. Super comfy and I know that I'll be wearing this probably once a week come winter – the pockets are soft and chic too! It comes with a felt belt, but I can easily switch it out with a more dressy belt if need be.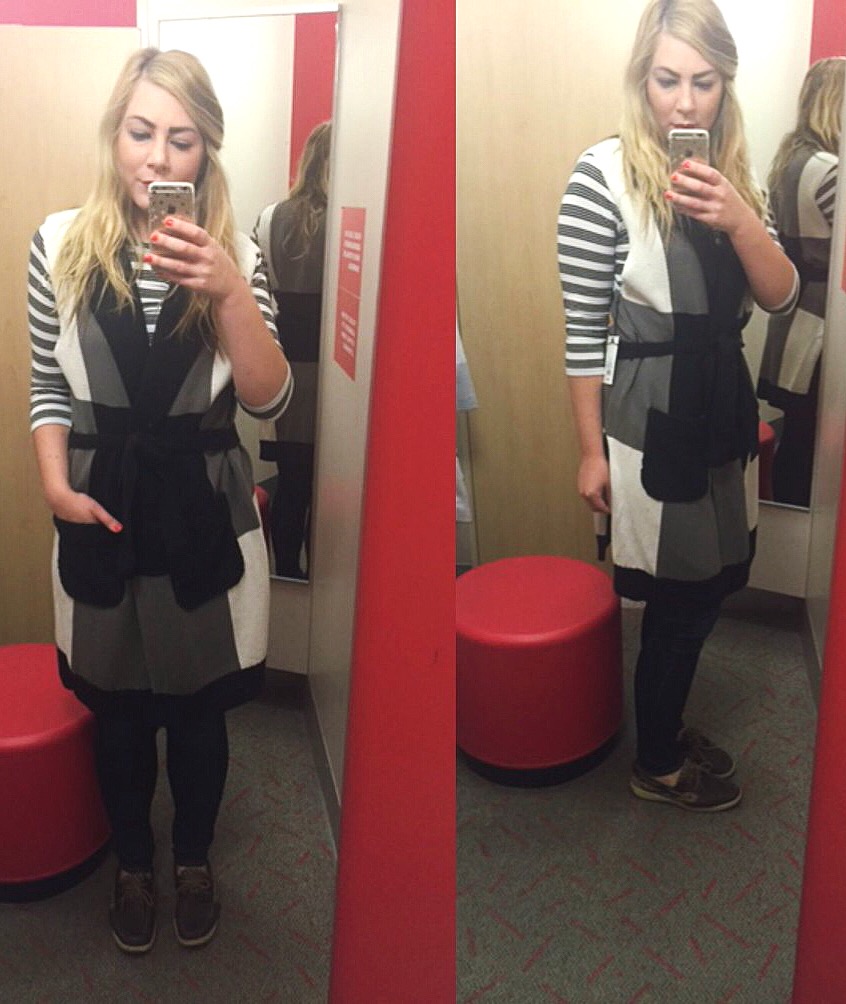 Adam Lippes for Target Belted Layering Vest, $39.99 – Purchased
Then the one clothing item I really really wanted from this collection, the shirt dress! It can also easily be worn as a duster (thank you for the correct terminology Zhenya – thank God for true fashion friends)! Sadly, even though I loved the style, and the comfort (same material as the blouse I got), I just didn't see myself wearing this piece very often. For the sake of my budget, I sadly said no. But – who's to say I won't get it if it is still available and on sale in my size!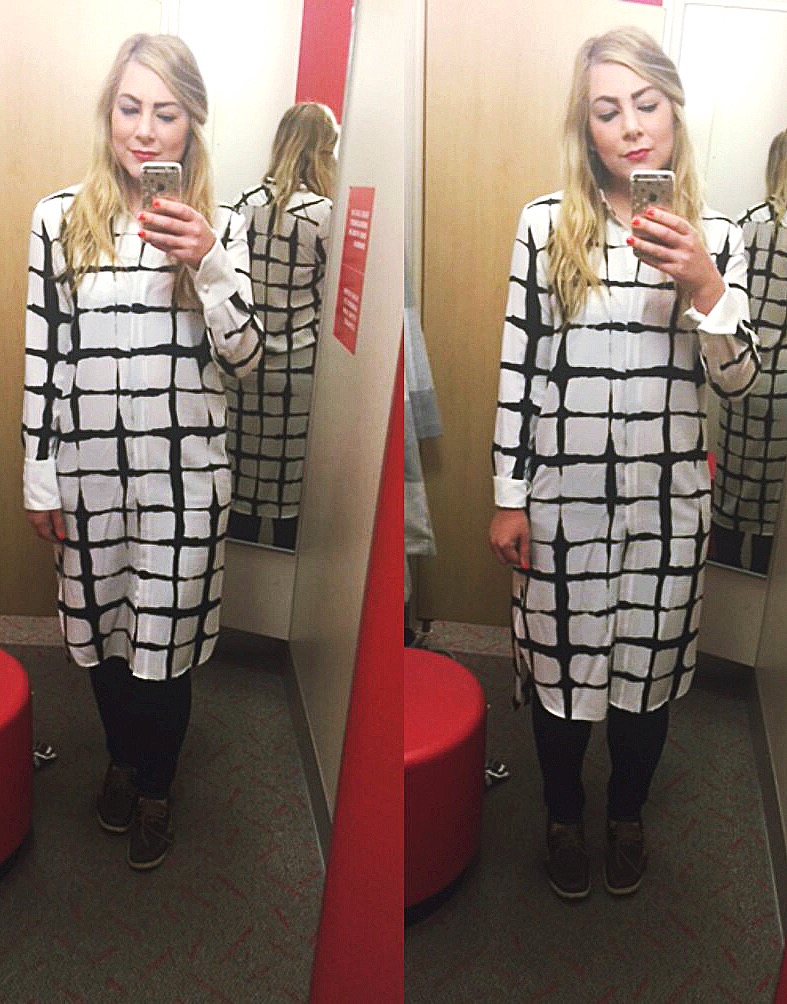 Adam Lippes for Target Shirt Dress, $49.99 – No Purchase
My top priority was getting this cute Adam Lippes dog treat canister to store Emma's treats! We already have one, but it isn't as cute and chic as this one. It is made of ceramic, but doesn't have a rubber seal (someone asked me that yesterday). There was no question about this one for me, it was coming home! I shared a picture of Emma on Instagram, who behaved long enough to get a couple treats out of her new jar.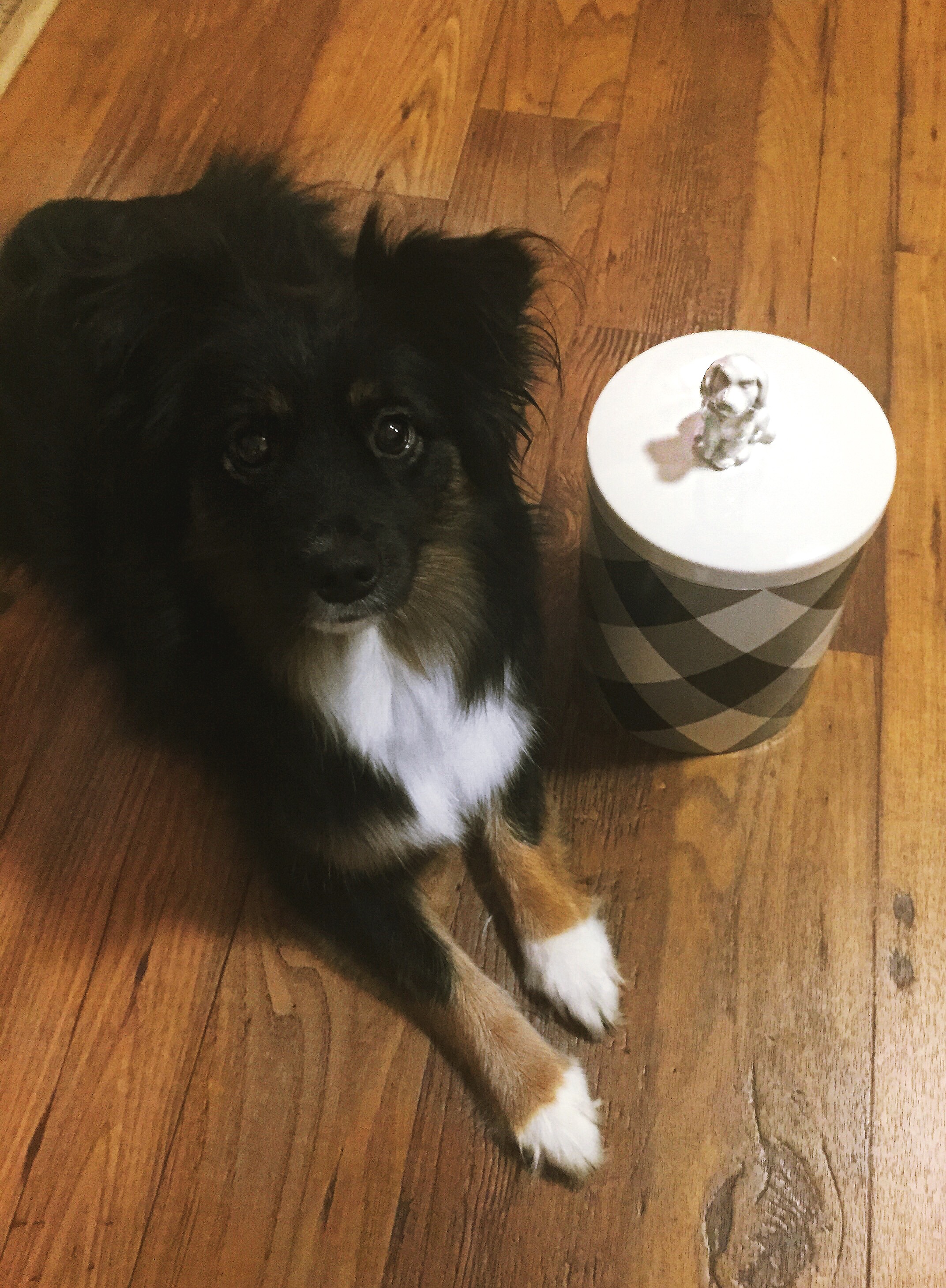 Adam Lippes for Target Ceramic Pet Treat Canister, $30.00 – Purchased
What I Bought:
What I Still Want:
Shirt Dress (I'm still thinking about it…)
Did you shop in-store or online yesterday at Target? What were your favorite pieces?