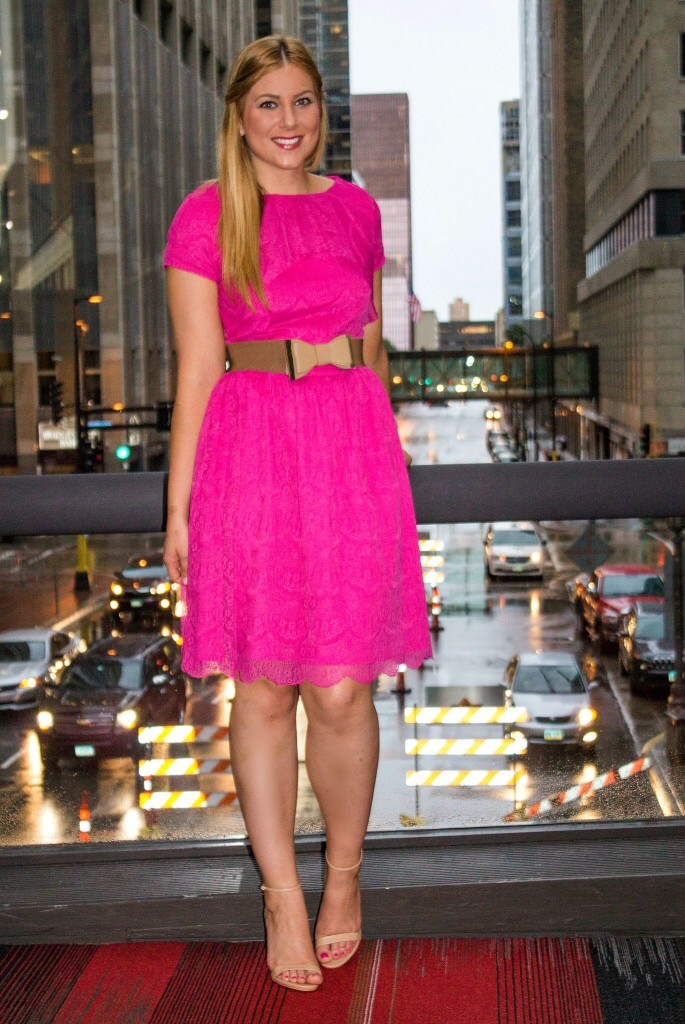 This dress is one of those dresses that deserves a special event. Such as the bridal shower I attended for my best friend earlier this summer or for a spontaneous date-night with your boyfriend downtown. It might have been raining out, which it has been doing a lot, but that didn't keep us from having a good time. Gotta love the skyways! I felt fall for the first time a couple nights ago, and I know that sounds weird – but every year there's that time in August when you finally feel like you can breathe. It is such a refreshing feeling to breathe in the air the first time it feels cool out. And with that feeling, I get the nerves and excitement for the best time of the year!
Anyway – that means time to wear my favorite summer dresses as much as possible. Perhaps this wasn't the smartest outfit choice considering the weather conditions, but it certainly made me happy. And I, of course, had to pair my girly hot pink lace dress with a bow belt! I also got the chance to test out my new heels. It was the most perfect Monday night. The best I've had in awhile.
What I'm Wearing
Dress, c/o Shabby Apple (lots of great pink dress options)
Belt, Windsor Store (Similar here and here)
Heels, JustFab (Similar here)
Makeup
Highlighter – Limited Edition and BEST I've ever used!
Lipgloss, Old (Similar shade here and here)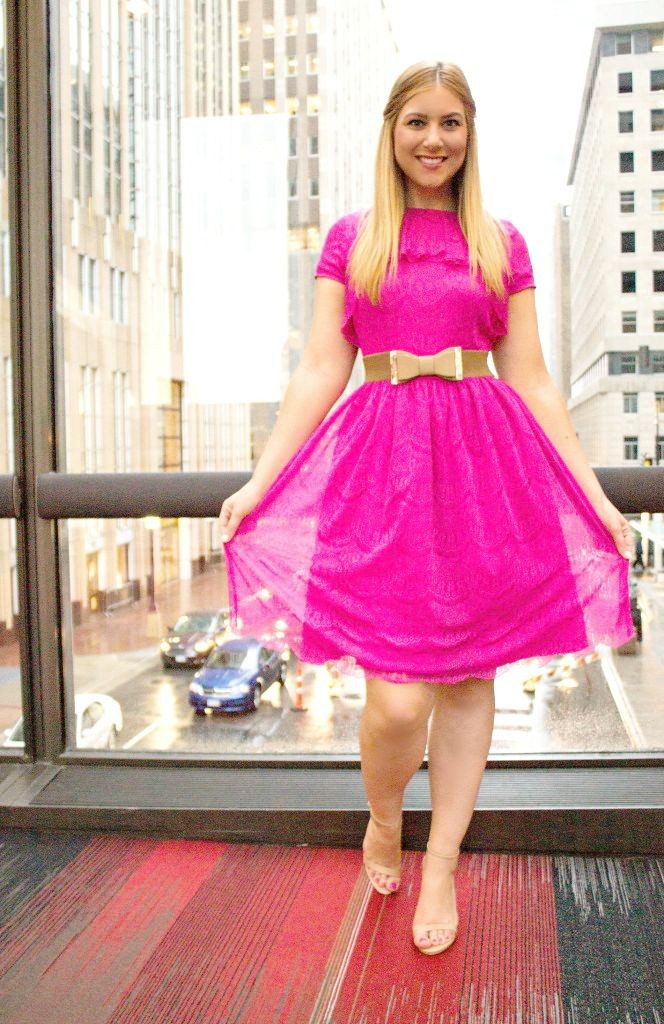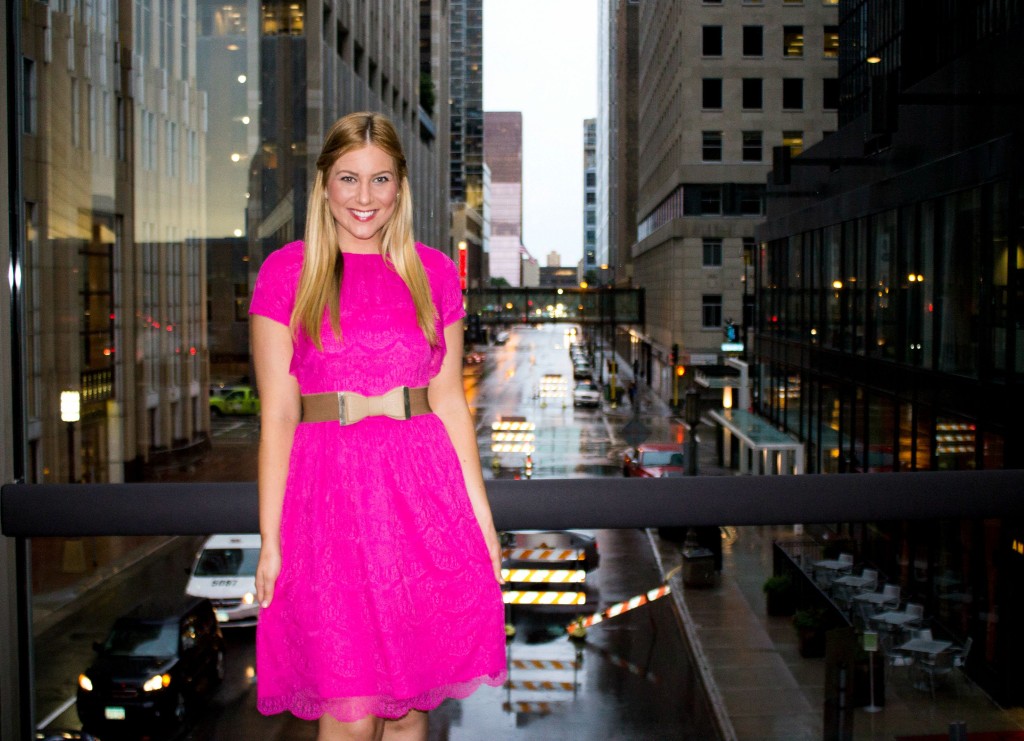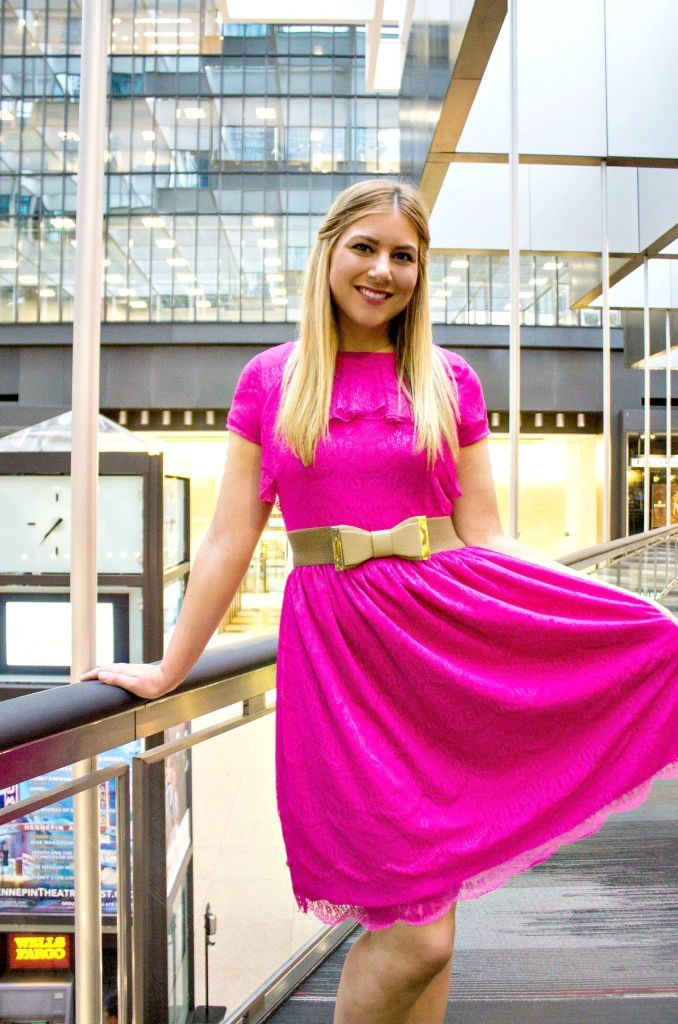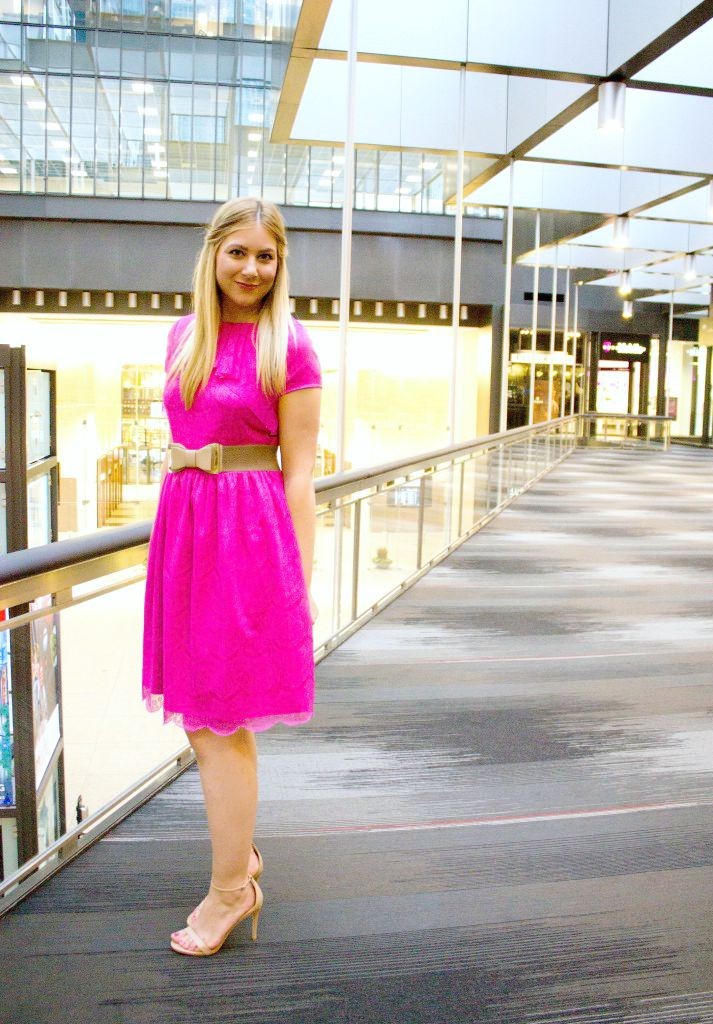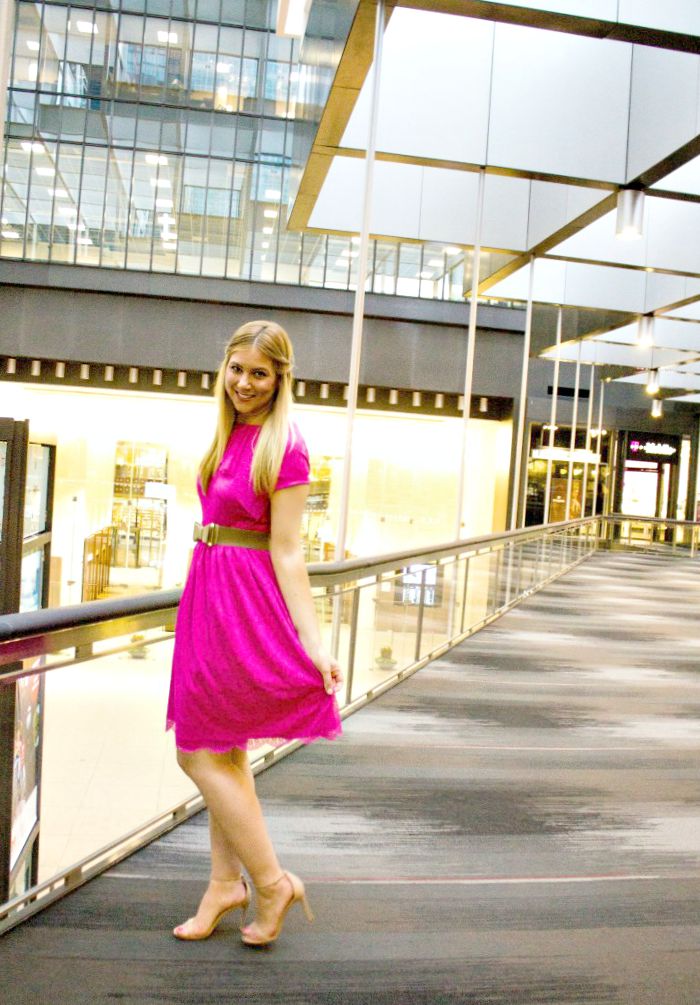 What I'm Wearing
Dress, c/o Shabby Apple (lots of great pink dress options) // Belt, Windsor Store (Similar here and here) // Heels, JustFab (Similar here)
Makeup
Highlighter – Limited Edition and BEST I've ever used! // Lipgloss, Old (Similar shade here and here)