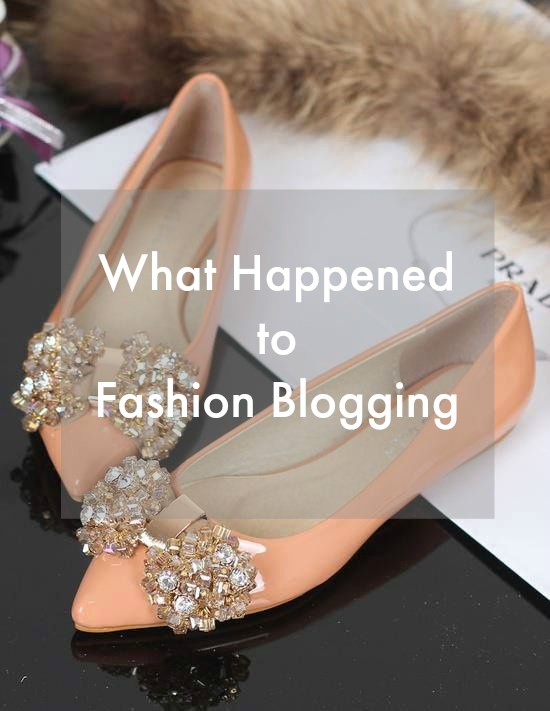 I honestly didn't know what to title this post because it's just something I've been thinking about lately – well for awhile. I've read numerous posts on how the fashion blogging landscape has changed ever since big affiliate networks were introduced. Changing the way fashion bloggers monetize their sites and share information – forever. The reason I'm bringing this up is because last week I almost unsubscribed from one of my absolute favorite fashion bloggers because, well, frankly I'm bored.
I think many of the full-time fashion bloggers have found the perfect posting schedule and the perfect outfits that sell well. I get it, it's a business, it's a job and they need to make money. It's the point of a business. But I can't help but feel bored with a new pretty dress + a new bag, or a new top + jeans + heels/flats outfit. I'm sorry, but these combinations are two of the most formulaic outfits you can put together. I'm not inspired by seeing a pretty dress post after post, I know how to buy pretty dresses and pair them with heels and a handbag. And I'm certainly not saying that there aren't still amazing fashion bloggers out there, I just feel so saddened that SO many of my favorites have become a snooze fest. And I tried to tell myself it's because it's summer – I mean my wardrobe is usually a maxi dress and sandals – so I'm not much different (in fact I'm sure most of my outfits are a snoozefest – and I'm not one to talk after my post this week). But I've still seen plenty of bloggers creating beautiful, mixed, unique looks during this hot time of year.
Sometimes simple is best, and I'm not against a simple outfit. In fact, I love them, especially when they are pulled off so effortlessly – but I keep seeing the same dresses, the same looks. Is it too much to ask to share one unique look that you aren't being paid for? Just one? Again – I'm speaking about some of the bloggers I've been following for three or more years and I've seen a significant change in their content, and I'm ALL for people making money off sponsored posts and their content – this post is not saying I'm against those things. But I used to see some unique color mixing (not just bright colors, neutrals too), hairstyles, vintage/thrifted mixed in with new. They all still look amazingly chic, but it just isn't the same…
I used to find out about new stores and brands and now I feel like I see the recent things from the same old same old stores and brands. I just don't see as many inspiring looks as I used to, and it makes me wonder where this area of the Internet is going? I wanted to bring this up to see if anyone else feels the same way? Or is it just me?