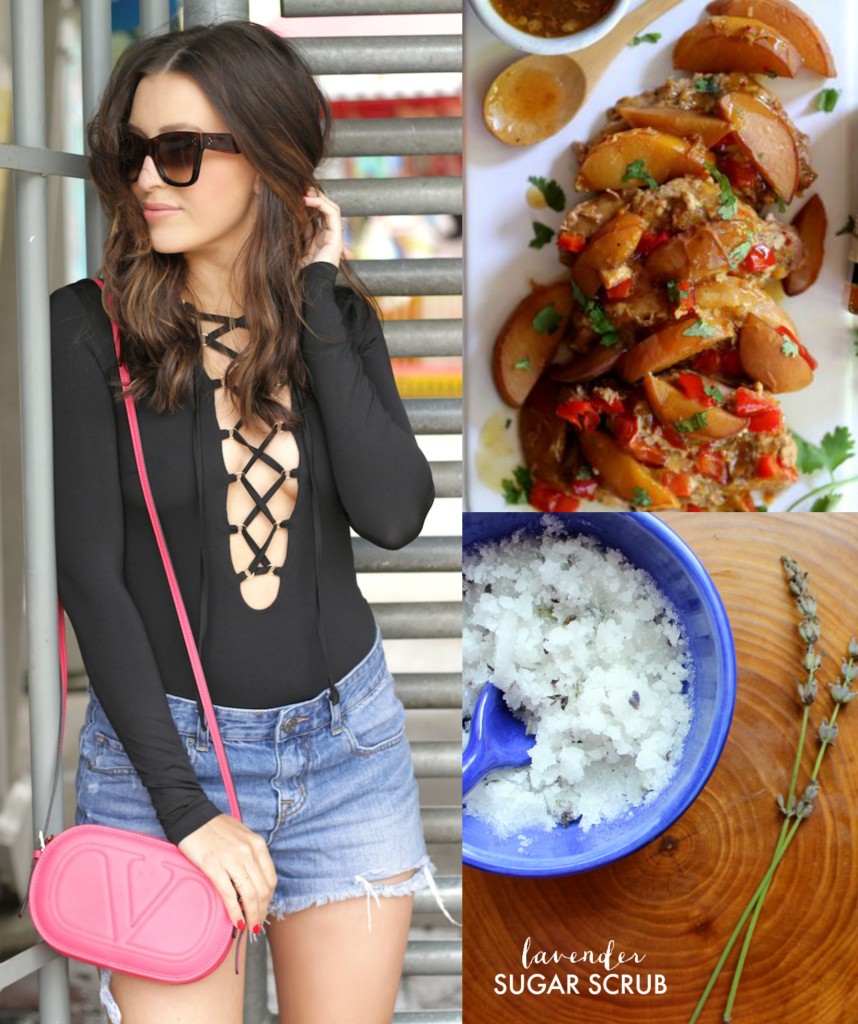 Blog Favorites
I don't know that I have the guts to try this look, but this bodysuit + denim cutoffs look is so incredibly chic! Brooke always looks amazing, but this is definitely one of my favorites!
While I use the slow cooker year-round, I'm starting to look for as many ideas as possible for slow cooker meals! And hello, peach and pepper pork chop.
I've also got to try this DIY lavender scrub, sounds amazing!
Favorite Finds
I know summer is on its way out, but these sandals are SO cute!
And since I'm ready for the next season (no way), I just bought these OTK boots (wide calf) – I read reviews that they actually fit people with wide calves!
I've been looking for the perfect striped dress for work, and this might be it!
Rachel's Lookbook
Yesterday, I asked what happened to fashion blogging? Just some thoughts, I would love to hear yours!
I shared a gorgeous pink lace dress, but couldn't take photos outdoors thanks to the rain. I guess that's what the sky ways are good for!
If you like natural beauty products, I highly recommend checking out Burt's Bees Cleansing Oil! I talked about how I use it in my latest beauty post.