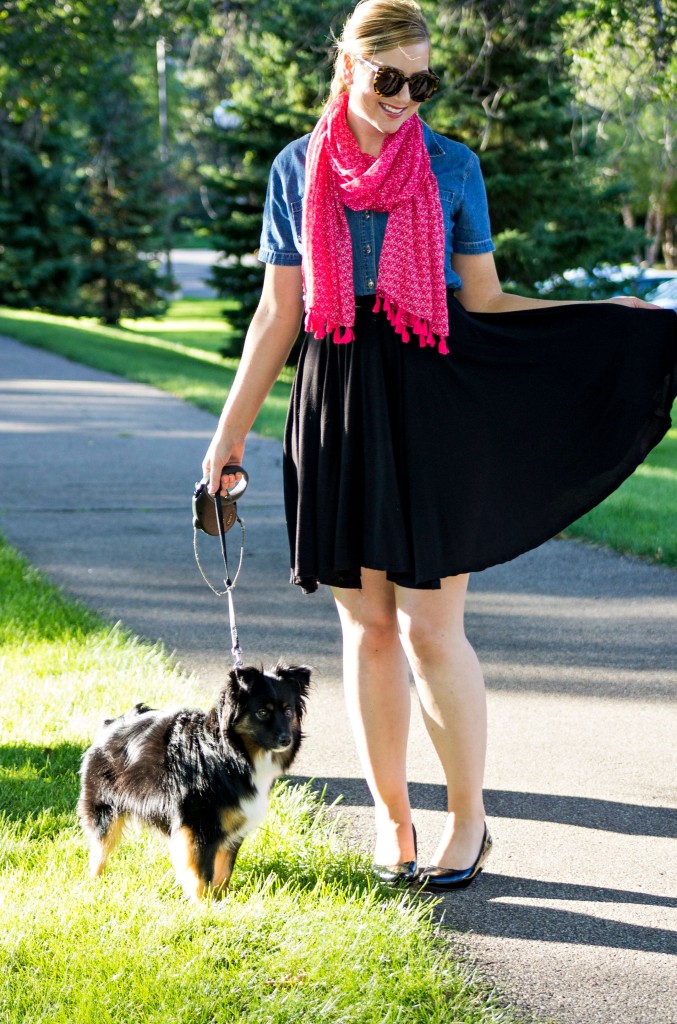 I'm still struggling with work outfits… which is really silly considering I can basically wear what I want. I think the issue is that I started off at a job where I was required to be wearing a suit every day, or pretty close. Then I went to a business casual environment, but still got pretty dressed up. Now, it is casual, but can really be whatever I want, but I still get confused. I have yet to wear heels, but have worn wedges a couple times, I would just feel silly being one of the only ones in heels. But then again, who cares? Right? Anyway, I swear I'm going somewhere with this.
What I'm Wearing
Chambray Top, Thrifted (Similar here and here)
Sunglasses, c/o DITTO via their rental program – Sign up HERE and get your first month of renting design eyewear FREE!
Skirt, H&M (Similar here and here)
Wedges, Marshalls (Similar here and here)
Scarf, Charming Charlies (Similar here and here)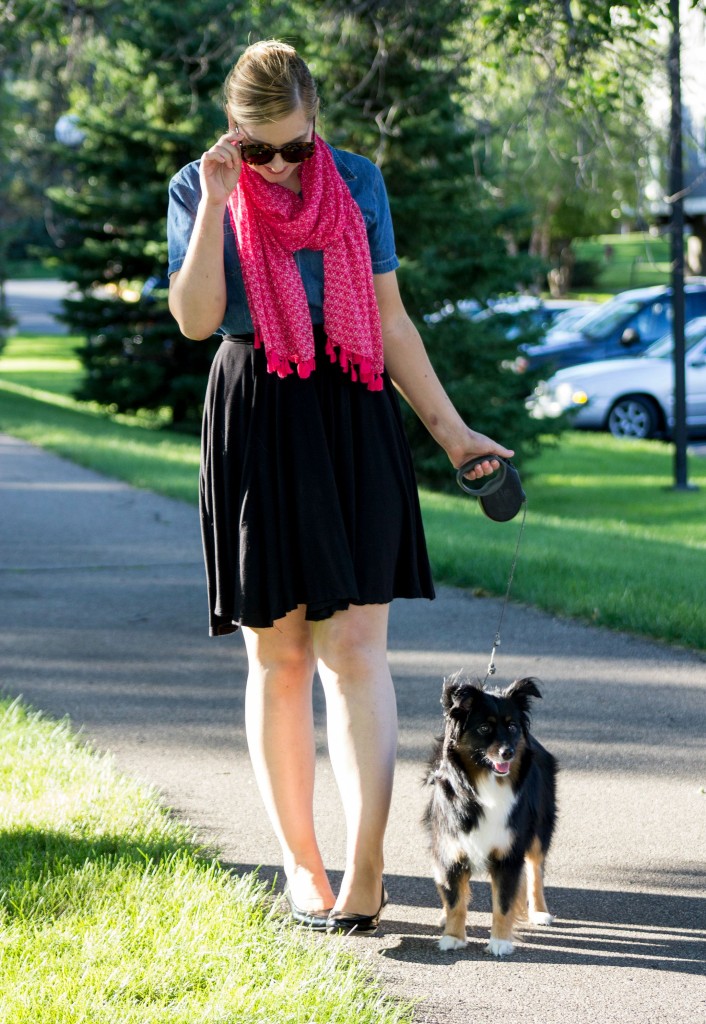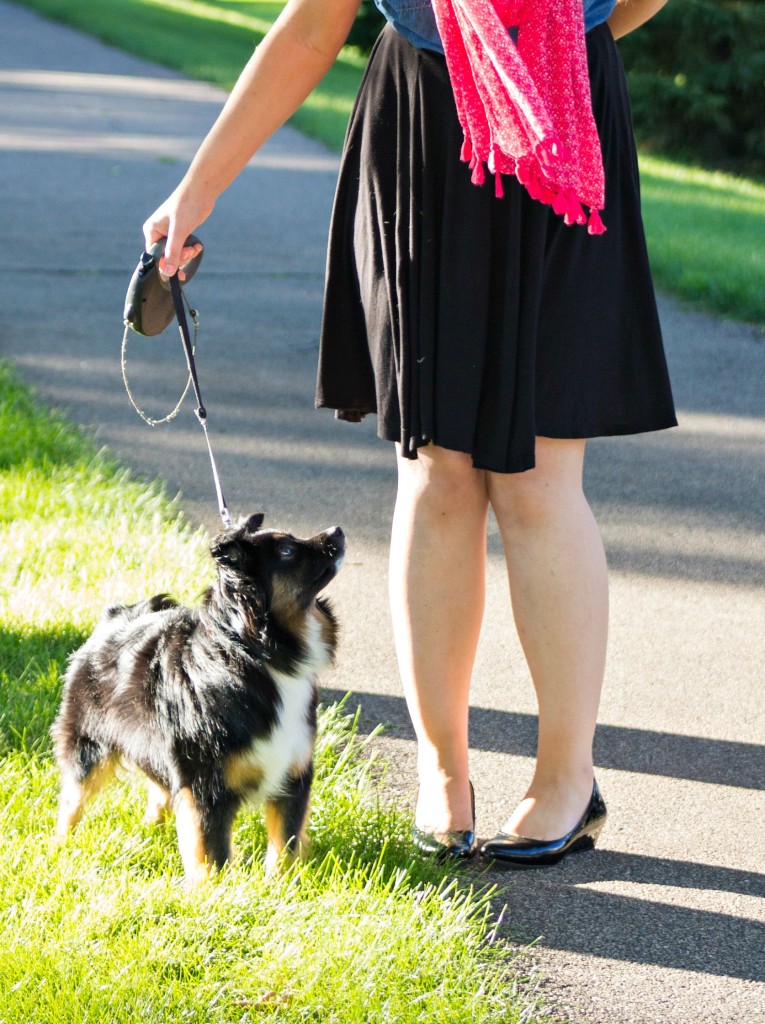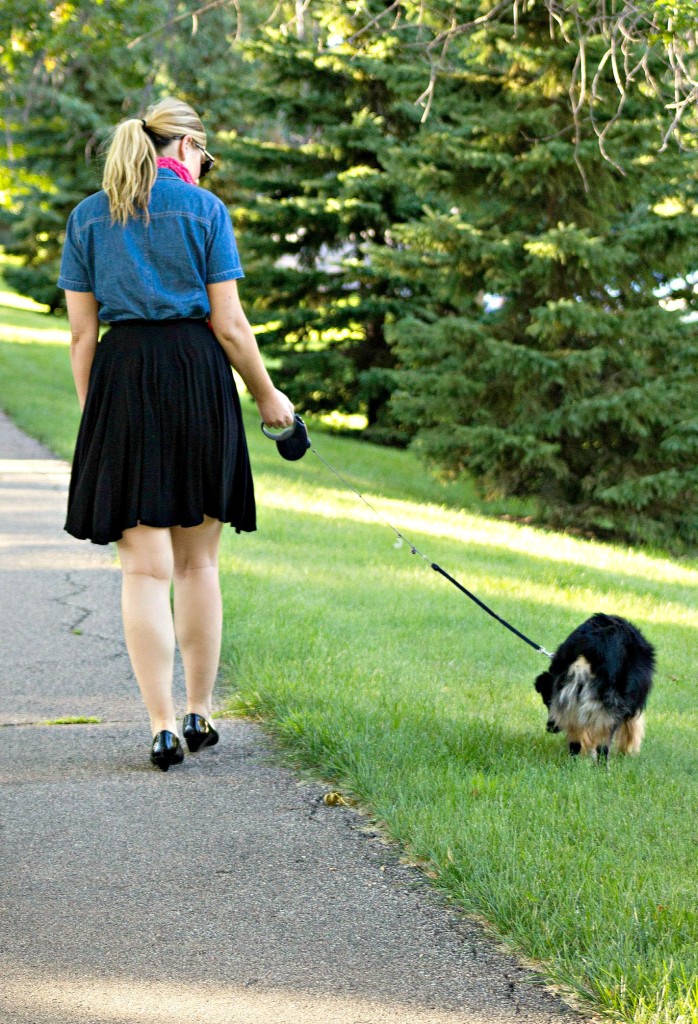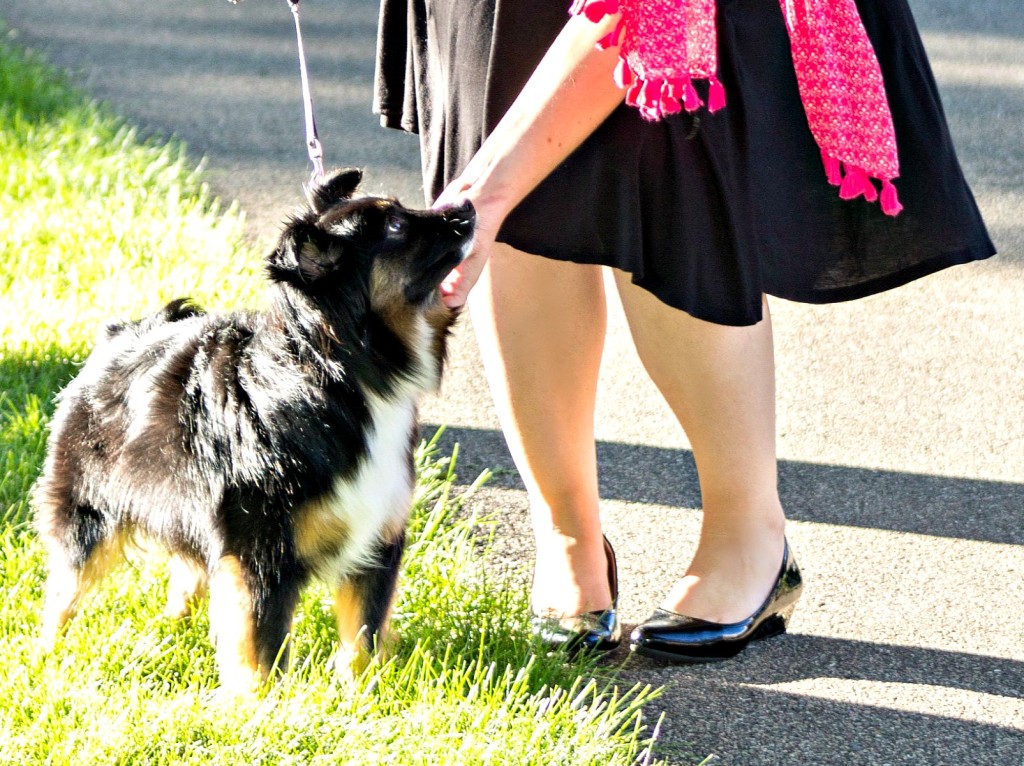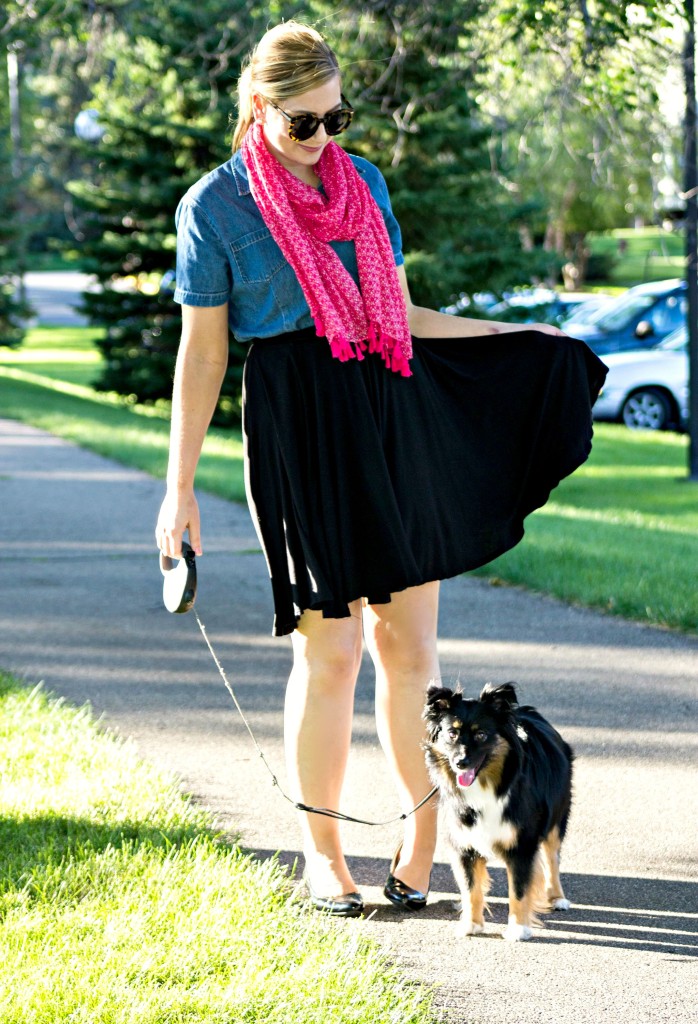 Although this outfit isn't necessarily anything special, I love it because I feel like for me it is a good mix of casual and just a little bit of dressy. I have never been a wear jeans every day type of person. I wore dresses and skirts in high school and college, so trying to wear jeans every day just isn't for me. But put the denim on top, and add a swingy little black skirt on the bottom? Yes, totally me. Add a pink scarf with some tassels, and overall I feel like it adds just the right touch. So yesterday, I was the the girl in the pink scarf. I recently just watched Confessions of a Shopaholic, which is where this post title came from – also I'm so glad I don't have to freeze my credit cards to keep myself from shopping (or do I)? Stay tuned to find out in my August budget post on Friday! In other news, these Karen Walker sunglasses are currently being borrowed from DITTO through their Endless Program – that means rent your favorite designer sunglasses for just $19 a month! You can sign up here to get your first rental month for free!
And FINALLY, it's Emma! She hasn't been in one of my posts in forever, so she tagged along (and had about 10 dogs walk by us while taking photos, she was very distracted and wanted to make friends)! And's its National Dog Day, had no idea. Love the way things work out sometimes. I should re-title my post to National Dog Day or something? There are so many "national" days now they are hard to keep up with!
What I'm Wearing
Chambray Top, Thrifted (Similar here and here) // Sunglasses, c/o DITTO via their rental program – Sign up HERE and get your first month of renting design eyewear FREE! // Skirt, H&M (Similar here and here) // Wedges, Marshalls (Similar here and here) // Scarf, Charming Charlies (Similar here and here)